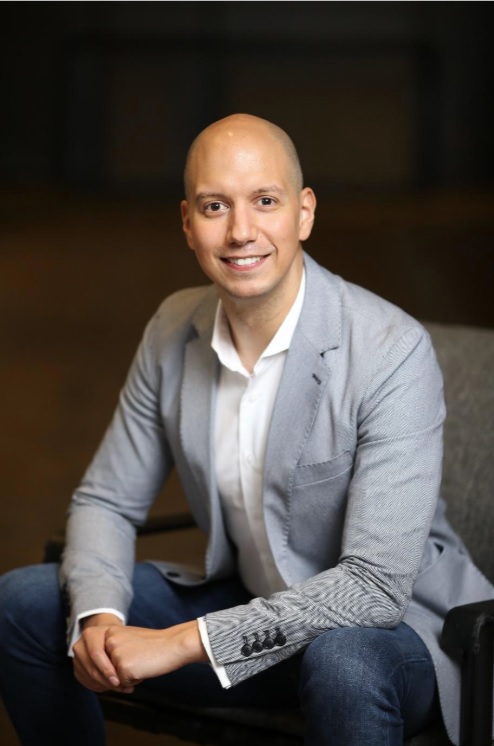 Q: Please tell us about the background of the Marriott International Liquid Master 2019 competition?
A: The Liquid Master Competition is really focusing on Southeast Asian countries specifically Thailand, Vietnam, Singapore, Malaysia and Indonesia.  Beyond just doing the competition, it is important to us that they won the competition with fun. But most importantly, it is a forum, a platform for our associates to learn new things, to develop their skills, to travel and to make friends which is very important to the core of our company, Marriott International, as a quality family. The competition started with teamwork and creativity and then they flew to one destination which is Bangkok, then we have the learnings, the workshops, the challenges and then the competition. 
Q: What do you think about the cocktail industry in Asia?
A: We have two eras of the cocktails, when the classic cocktails were born decades ago. Then the cocktails changed and we had the perception that cocktails were too sweet, there was lots of sugar and lots of juice in it. And people were not interested in cocktails.  Today it is the second golden age of cocktails when we have much more knowledge of the drinks. The cocktails are very well-balanced. In Asia we have seen a lot coming up. First of all the ingredients that we have, when we look at Thailand – the use of kaffir lime and lemongrass, the use of Shiso in Japan and the Chinese tea are actually coming and going all around the world. We have a lot more crafted spirit being created in Asia. We have a lot of crafted beer and crafted gin. The understanding and appreciation of cocktails is certainly very strong and keeps on growing.
Q: What do you expect from this competition?
A: I don't think I came here with an expectation. I came here with a sense that I am very proud of the team. It all started with them submitting the cocktails and then there are 19 of them who won. To me they are winners already. So they have got selected for their creativity, for their cocktails, for their videos and them came here. Now they are here, my expectation for them is to continue have fun, to grow, to learn, to make friends and to learn from each other. And if they go back to their countries having learnt one thing, that is it. And to continue doing challenge what they are doing in their hotels and make our bars more fun, more cool, and really make our guests happier.
Q: Are you part of the judging panel?
A: I decided not to this year because I have got so emotionally attached to the people from their videos and the competition. So Daniel (Daniel Ayes, Senior Manager – Beverage Asia Pacific) is sitting in the judging panels. I actually like it because I don't need to make the tough decisions. I spent time with them, I saw what they were creating, what they were coming up with. I tried it and I was more about cheering them up.
Q: As you were part of the judging panels last year, what was the most difficult thing to judge?
A: We need to look at what makes the cocktails successful. We need to understand why you are doing the cocktail this way. We look at the appearance, the flavor, the balance and I think the personality of the bartender is very important. When you go to a bar, the personality of the bartender is going to give such an important character, the art of communicating and sharing things. I compare, I look after restaurants and bars, the restaurant you have to go. You are going to eat, you are travelling, you want to go out you go to the restaurant.  The bar, you make a decision to go to the bar. And the bar, the goal of us, our bartenders, is the moment you enter the bars and when you leave, we need to make sure you leave happier. If you come to the bar because you have a hard day, we are going to make sure your day is better after a few drinks. If you come to the bar because you want to have a good time, we will make sure you really have a good time and you leave happier. That is our mission.
Q: From your title, you oversee Asia, the guests from which country drinks the most?
A:   Let's put it this way, there are multiple factors. The cocktails scene is changing.     We've seen cocktail on tap. Before we only saw beer on tap. Everywhere the traction is going up, it's super exciting. 
Q: And what about Thailand?
A: We all knew Thai food, Thai cuisine and it is fantastic. The flavor and the authenticity are brilliant, but I think what we see is the bar scene as well which has opened up. So, the bartender competition, every night we go out to visit a couple of bars an we can see the quality of the drinks, the passion into the drinks, the new techniques as well that are being used. It's exciting. The bars are busy, people appreciate it, people are going out. Certainly it is continue to grow and I am very excited to be a part of it. Bangkok is a very important market for us.
Q: Have you been to Thailand before?
A:  Yes. I have had a chance to travel to Thailand multiple times, a few times for vacation.                           I really like Bangkok, I have to say. I am passionate about restaurants and bars and you have amazing restaurants and bars in Bangkok. I've been to Phuket a couple of times. I started diving actually here in Thailand at PP Island. That was fantastic. For Bangkok, the food, the culture and the beverage scene, the weather. It is one of my favorite cities in Asia. We are going to open more hotels as well in Thailand. Hua-Hin we are going to open quite a few hotels.                               We have more hotels coming up in Pattaya. We will continue to grow and Thailand is a very important market for us. And definitely as we continue to grow and extend our portfolio, I look forward as well to the opportunities to continue to discover the culture and the country.
Q: Lastly, would you like to add anything about the competition?
A: The competition is close to my heart. What make me very happy is spending three days with amazing bartenders, to see how passionate they are. Some of them left their countries for the first time. So, giving the opportunities for people to see things which they would not do on their own is something that makes us very proud as a company. We feel like we have impacted somebody's life journey.