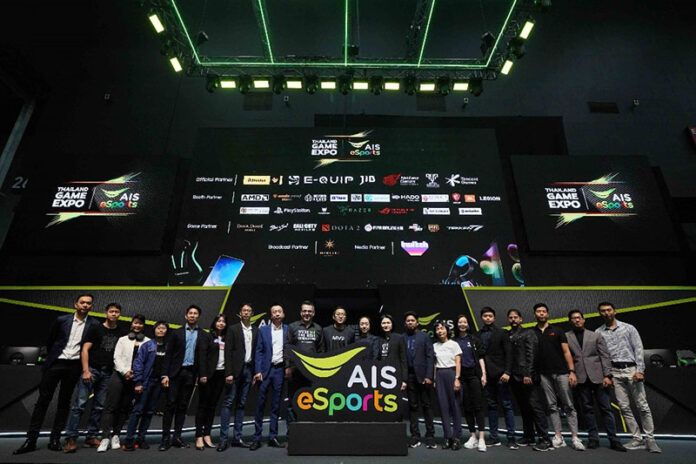 Organize the 2nd Thailand Game Expo by AIS eSports
The biggest gaming event and gaming gear in the country
30 January 2020: Officially started for the 2nd Thailand Game Expo by AIS eSports, the country's biggest gaming event and gaming gear under the synergy between AIS, the leader of eSports for Thais, and M Vision, along with many leading partners in the eSports industry that has brought unlimited fun to excite the adrenaline of the esports fans and gamers. This event is emphasizing the AIS eSports leadership that continually builds awareness in the Thai eSports industry, including supporting eSports athletes and the Thai esports industry in all areas to create the esports ecosystem of the country to grow stronger together.
"Currently, eSports is widely recognized as a sport of the digital age that responds to the lifestyle of the Millennials, and eSports now has been selected as an official sports competition for 30th SEA Games, which in the past year 2019. We notice a definite trend of eSports growth, both in terms of active game players on all platforms over 27 million people and the market value of game and eSports in Thailand with over 23,000 million baht, increased by 16.6% compared to the year 2018. Therefore, we expect the market value of eSports to expand to 27,000 million baht this year 2020, which accounts for 71% of mobile and tablet games, 22% of PC games, and 7% of video game consoles.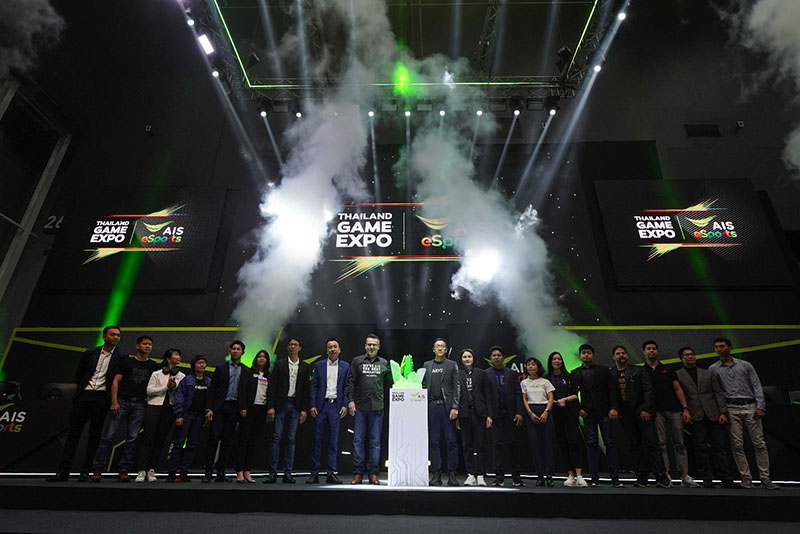 AIS has announced its vision to support esports in all dimensions. We have continuously built awareness for esports from the development of the best network and digital platform capabilities to enhance the eSports gaming experience, tournament management, and the eSports community for gamers of all levels and support Thai gamers to have an area to show their talents and develop eSports skills, as well as to join forces with M Vision and several partners to organize Thailand Game Expo by AIS eSports, which ambitious to become a first game center and the gaming gear event that meets all the needs of the eSports fans in Thailand, which has been accepted by eSports fans, gamers, and the people that are interested in joining the event, which is known to be highly successful." Mr. Alistair David Johnston, Managing Director – New Business said.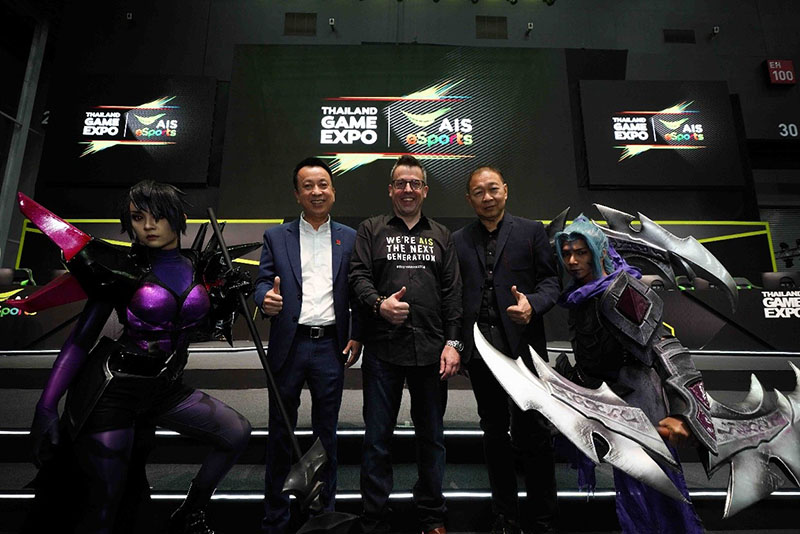 Mr. Alistair continued, "By this year 2020, AIS is still determined to support and upgrade eSports ecosystem of the country to be strong from the development of the best and most stable network along with digital platforms that meet the needs of eSports fans as well as working with leading game partners, which this year has expanded the partnership to popular new games platforms which has jointly created the Product Bundling as special promotions for AIS customers, including intending to promote the country's eSports personnel through the "Official Telecommunication Sponsor of TESF"
Recently, AIS joins with M Vision and partner in the leading eSports industry to organize the Thailand Game Expo by AIS eSports for the second time in order to be a center of the game event and gaming gear that answer to all needs of eSports fans, whether special price promotions that discount up to 80%, creating tournament competitions for attending and cheering, moreover a fan meet with the casters from Twitch and Facebook Gaming. All of this, with the potential of AIS and the strength of partners, both from the public and private sectors. We believe that we will help inspire the Thai eSports industry, and enhance the country's esports ecosystem to grow stronger together." Mr. Alistair said.
4 full days, with 4 cool highlights. Free admission, no charge throughout the event!
Promotion of mobile and home broadband internet packages from AIS, including the newest smartphone, laptop, computer, and gaming gear from leading gaming partners such as Banana IT, JIB, Acer Predator, AMD Steelseries, Asus ROG, HP Omen, Lenovo Legion, MSI, and Razer. Available at a special price of up to 80% off and a chance to win free items from popular PUBG Mobile, MARVEL Super War, Call Of Duty Mobile, FIFA ONLINE4, Blade & Soul, and Black Desert. As well as joining activities with many leading gaming firms on all platforms.
Closer than anyone else! Meet over 70 gamers, casters, and influencers from Twitch and Facebook Gaming such as Rubsarb, FPSThailand, Boyminoru, Fifatargrean, Gssspotted, CigaretteS, and DEER LONG. Moreover, to satisfy gamers who prefer Cosplay with the AIS eSports Cosplay Championship 2020, which is the large cosplay competition in Thailand to win a prize of 60,000 baht, and win premium prizes with Cosplay game Identity V.
Initiate the battle for unlimited fun! With a full 4 days with eSport tournament to win a prize of over 500,000 baht by supporting eSports fans and gamers of all levels to attend and cheer closely, such as the Tekken Charity Shield Thailand National Team competition, by all 4 Tekken 7 gamers from the Thailand E-Sports Federation, led by Book–Nopparut Hempamorn, the historical gamer who won the gold medal in the first eSport for the Thai national team in the 30th SEA Games, AIS eSports Corporate League 2020, the tournament of office workers gamers, and also attend and cheer for the special Pre–season AIS eSports Corporate League 2020 competition from 40 leading companies in PUBG Mobile. Extraordinary! With the opening of the Walk-In Tournament that opens to gamers of all levels to be able to register for 3 favorite games, Call Of Duty Mobile, FIFA Online 4, and Black Desert Mobile by registering at the event for free! No charge, only on 1-2 February 2020.
Enjoy the Mini Concert from famous artists throughout 4 days, led by Peck Palitchoke, SBFive, Sweat16, Chris Peerawas, Singto Prachaya, Gun Atthaphan, and Off Jumpol.
Join the 2nd Thailand Game Expo by AIS eSports, starting today – 2 February 2020, from 10.00 am – 08.00 pm. at Hall 100, Bitec Bangna.