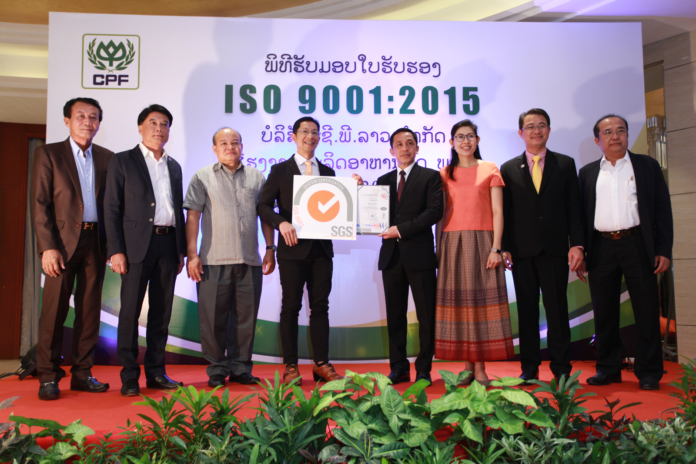 Mr. Phoowong Wongkhamsao, (3rd from left) Head of the governor's Vientiane and Ms. Urawadee Sriphiromya, (3rd from right) Ambassador of Thailand to Laos jointly expressed congratulations to Mr.Thamnong Pholthongmak, (4th from right) President of C.P. Laos Co., Ltd. in occasion of C.P. Laos received the ISO 9001: 2015 certification for quality management system from SGS.
This certification reflects C.P. Laos have been conducting business with strong commitment the group 'Three Benefits to Sustainability" by provides high quality and safe foods which producing from modern technology and traceability for Lao people. The given certification ensure that the company's continuous improvement and excellence management in line with the international standards to achieve of vision of the Kitchen of the World.
The certificate presentation was held at Landmark Mekong Riverside Hotel in Vientiane.