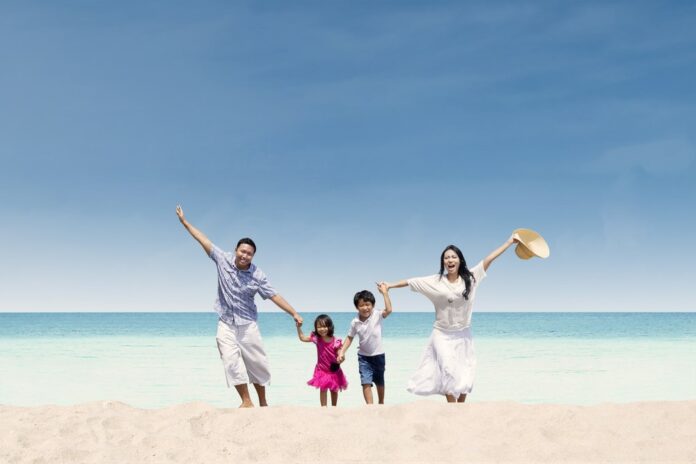 Find the Best Family Hotel in Phuket
Discovering that your whole family has fallen in love with Phuket is like a dream come true for parents. It means that future holidays will be easier to plan. And finding the best family hotel in Phuket is like icing on the cake. It means finding that hotel that has plenty to offer every member of the family.
You want to look for a hotel that has activities, restaurants and facilities that will keep the entire happy and occupied throughout your holiday. You also want a hotel that is close to the legendary beaches of the island.
Keeping the Kids Happy and Safe
The goal of every parent is always making sure that your kids enjoy themselves on their holiday, but stay safe at the same time. Luckily the island of Phuket is home to some of the best hotel destinations that easily satisfy both of these requirements.
The best family hotels in Phuket have invested a lot in providing great attractions and activities to keep your kids entertained and engaged for days. With special air-conditioned and supervised kid's clubs containing video games, arts and crafts and daily activities, your kids will have their days full of fun and excitement. When they need some exercise, there are swimming pools designed with young, beginning swimmers in mind, and outdoor playgrounds where they work off their energy.
Your Choice of Cuisines
The best family hotels in Phuket also offer a range of cuisines in multiple restaurants right on the property, so taking time out from the various activities to enjoy a meal as a family is easy to do.
Kids can be picky eaters and only want to try food that's familiar to them. With the range of cuisines offered at the restaurants at these family hotels, there is always something that your kids will love, and a whole variety of exotic dishes to satisfy the parent's palates as well. Your servers will be able to recommend some Thai dishes that kids might like, as well as international, Asian and Italian cuisines as well because there isn't a kid on the planet who doesn't love pizza.
Catering to the Parents as Well as the Kids
But a family holiday is about more than just the kids. It's also a time of rest and relaxation for the parents. And the best family hotels in Phuket have their needs taken care of as well.
These hotels offer kid's clubs that stay open in the evening so parents can have some alone time to enjoy a romantic candle-lit dinner on the beach. They also feature day spas experiences that will make you forget all about your busy life at home and exist purely in the moment. By offering these features and more, the family hotels of Phuket cater to the parents as well as the kids. By finding the best family hotel in Phuket, you'll be assured of pleasurable holidays for the whole family for years to come.