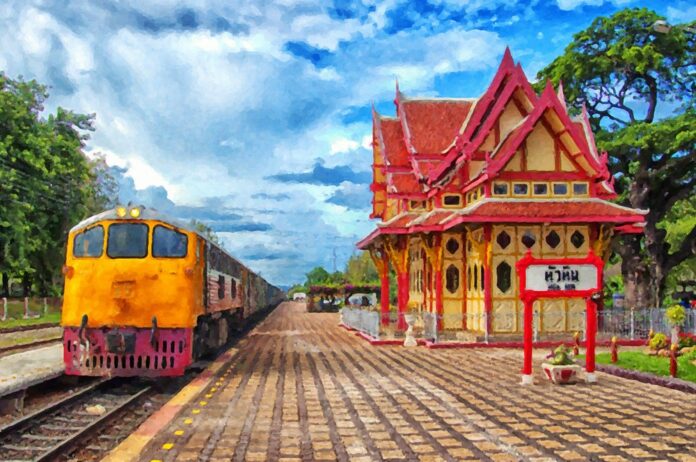 Hua Hin is known as much beaches as for its parks, art scene and seafood. So here are 10 things to do in Hua Hin that encompass everything fun about this seaside town along the Gulf of Thailand.
We're going to divide the activities into five water and five land activities. We want to appeal to everyone. No matter what your interests are in visiting Hua Hin, we want you to enjoy yourselves when you come. Whether you are coming for the food, the sunshine, the fun water activities or the many attractions around town here are our top 10 things to do in Hua Hin.
Black Mountain Water Park
If you're visiting with children, one of the must-do things on your list has to be going to a water park. Hua Hin, for such a small town, has not one but two water parks. This larger water park is a bit out of town, but it features a large wave pool and meandering lazy river you can float along.
Vana Nava Water Jungle
This water park is right in town, although it's a bit smaller. Still, both parks offer thrilling, world-class rides and calm pools and gentle rides for children of all ages.
Wakeboarding
Black Mountain Water Park also has a separate wakeboarding park. The park features a lake with an endless tow-rope system that provides tows and equipment for both adults and children.
Kitesurfing
With its constant offshore breeze and kilometres of beaches, Hua Hin is the perfect location for the growing sport of kitesurfing. Three shops in town can show you the ropes and rent equipment to brave adventurers who want to try their hand at this wet n' wild water sport.
Whale-watching
During the winter months in the Gulf of Thailand, rare and endangered Bryde's whales gather to feed. Boats out of Hua Hin offer whale-watching trips out to the whale's feeding grounds. If this piques your interest, contact Wild Encounters Thailand or ChomWhales for more info.
Hua Hin Seafood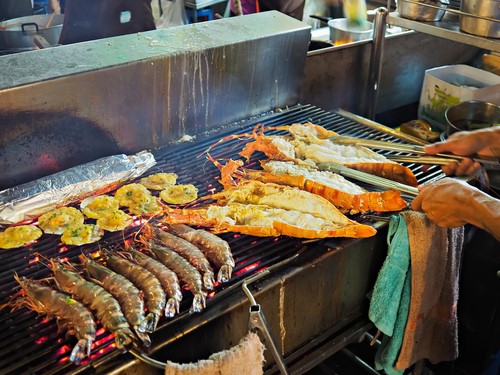 Almost everywhere you turn in Hua Hin; you'll see a seafood restaurant. Slipper lobsters, pacific lobsters, tiger prawns, plus the freshest fish imaginable are all prepared Thai-style and make for a pleasurable and memorable dining experience everywhere in Hua Hin.
Baan Sillapin
Baan Sillapin is literally the 'home' of the art scene in Hua Hin. It's an artist community that houses both the studios and homes of many of Hua Hin's community of artists. Browse among the studios and check out the talents of the resident artists.
Chopstick Hill (Khao Takiab)
This prominent landmark at the southern end of Hua Hin Beach is a great place to watch the sunrise over the Gulf of Thailand, as long as you're not bothered by a horde of monkeys watching as well. It also provides a great view of shoreline and town of Hua Hin.
Cicada Market
This pleasant park, with its winding pathways under mature trees, is another outlet for the works of Hua Hin's artists. But around sunset, food vendors also set up in the park. It's become a popular place to eat the best of Hua Hin street food while browsing among the artwork.
Vic Hua Hin
Are your kids getting bored? The arts program at Vic Hua Hin will keep them happy and engaged for a weekend. They'll study art, sculpture, dance and music at this programme designed just for kids. They have farm animals as well at the school for everyone to pet.