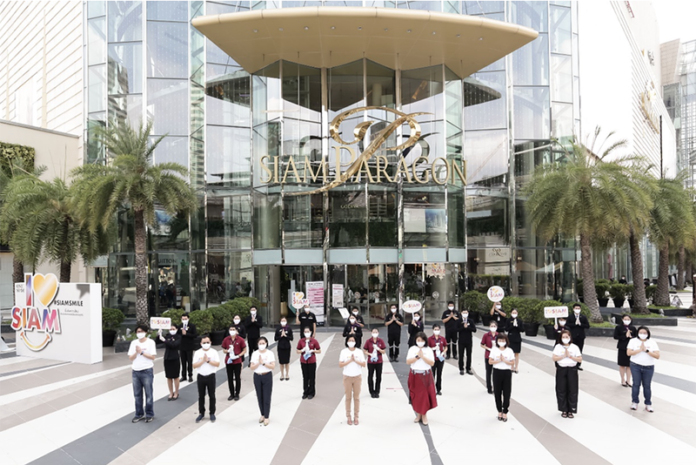 Global retail destinations Siam Paragon, Siam Center, Siam Discovery and ICONSIAM reopened for the first day on 17 May 2020, bringing back Siam smiles to the country. Innovative and integrated health & safety measures are implemented, setting a retail benchmark to ensure safe journey to all visitors – tenants, shoppers and employees, to serve the "New Normal Innovative Lifestyle." Visitors are required to check-in and check-out via the government-mandated "Thai Chana" platform. The four shopping centers also expressed an appreciation to Thais for the whole nation's quarantine collaboration, a joint force that helps bring back the Siam smiles to our faces and our nation.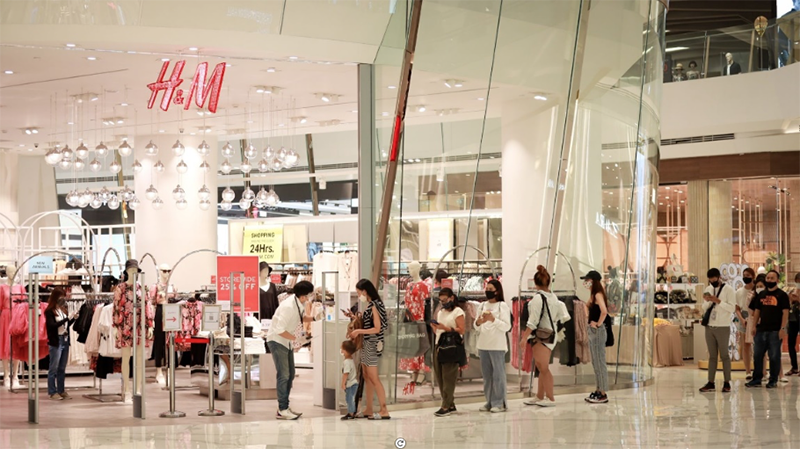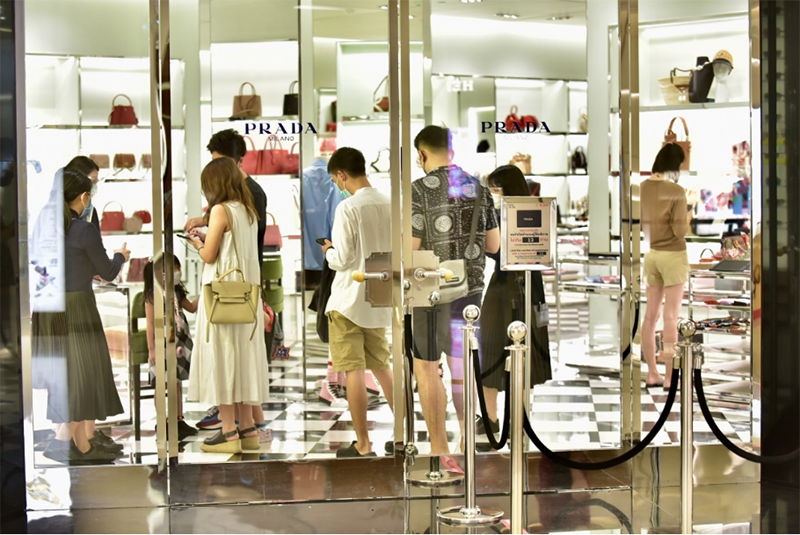 Naratipe Ruttapradit, Senior Executive Vice President, Operations, Siam Piwat Co., Ltd.,                       the operator of Siam Paragon, Siam Center, Siam Discovery and a joint venture partner of ICONSIAM, said "Siam Paragon, Siam Center, Siam Discovery and ICONSIAM are fully prepared to reopen. We resume operations according to the Thai government's announcement to further ease disease control restriction. To ensure safety and confidence for all visitors including  shoppers, tenants and  staff, and to best serve the "New Normal Innovative Lifestyle," we have integrated innovations into our 360◦ health & safety measures such as a patrolling robot that can detect and immediately report unmasked visitors, perform temperature scan and report real-time in case of high temperature. UV-C technology has been used for all-area deep cleaning, indoors and outdoors. Air conditioning system and air handling units have been ozone-purified and coated with enzyme to prevent bacteria growth. The Centre for Covid-19 Situation Administration (CCSA)'s  platform Thai Chana is used for every visitor check-in and check-out. In addition, we have implemented many others health and safety measures at maximum levels, to ensure our visitors are confident in their safety, all through their journey. We dedicatedly support the authorities at our best, to encourage the public to strictly adhere to the Covid-19 prevention measures. Together we will drive Thailand out of this world-changing crisis."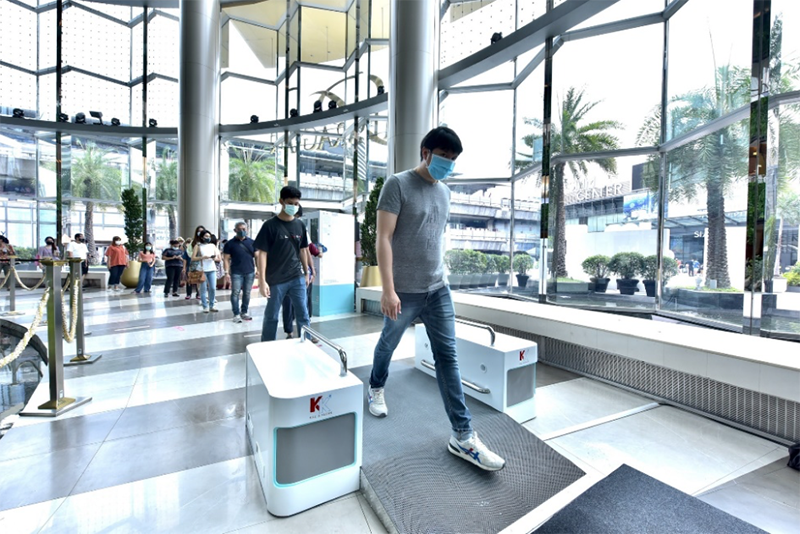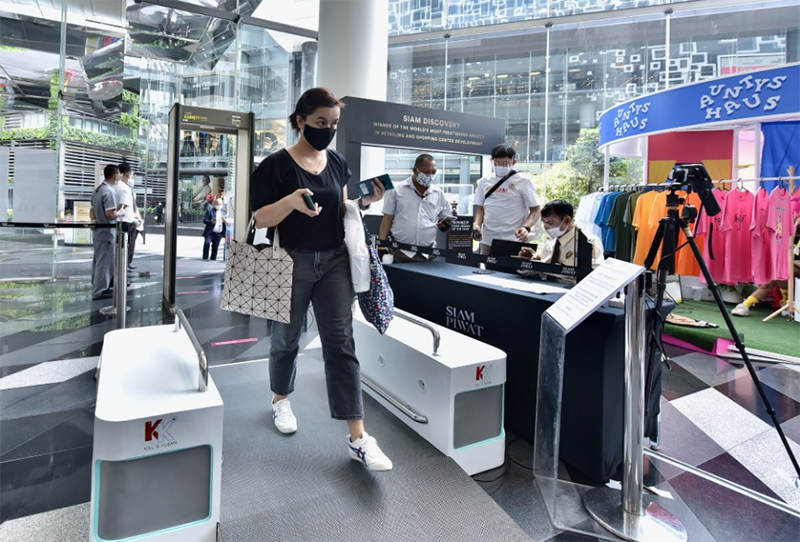 Supoj Chaiwatsirikul, Managing Director, ICONSIAM Co., Ltd. said "ICONSIAM now resumes full operation. We prioritize on maximum health and safety measures which we incorporate integrated innovations in response to the new normal and to ensure confidence of our visitors. Strict screening process along with innovative technologies are deployed at every entrance. Social distancing is strictly practiced in all-area such as Siam Takashimaya, Dear Tummy supermarket, Sook Siam and all tenant's stores. Privileges are given to people who potentially at higher-risk such as elderly and people with disabilities, to facilitate their visit with most convenience and minimize their exposure to any health risk. Cashless payment is preferred. To bring back the Thai smiles, our signature ICONIC Multimedia Water Features, the Southeast Asian's longest light and sound water show, now resumes twice daily, free of charge, at 18.00 hrs and 19.00 hrs, under social distancing practice.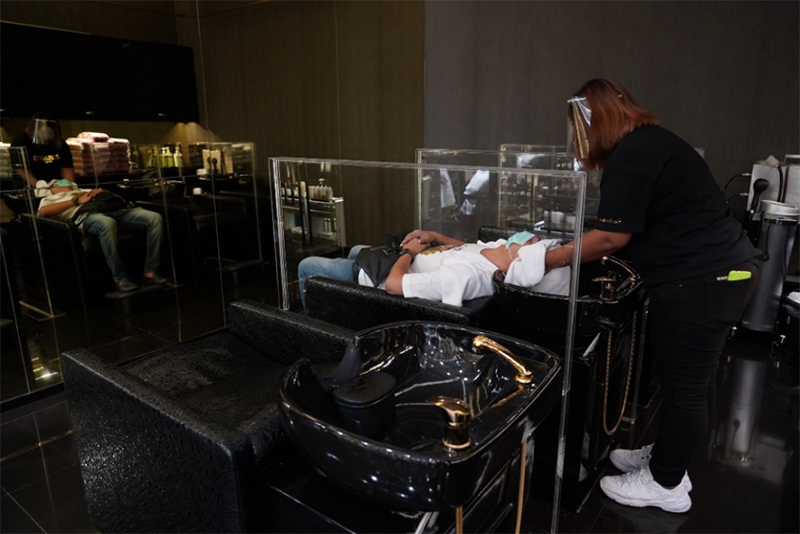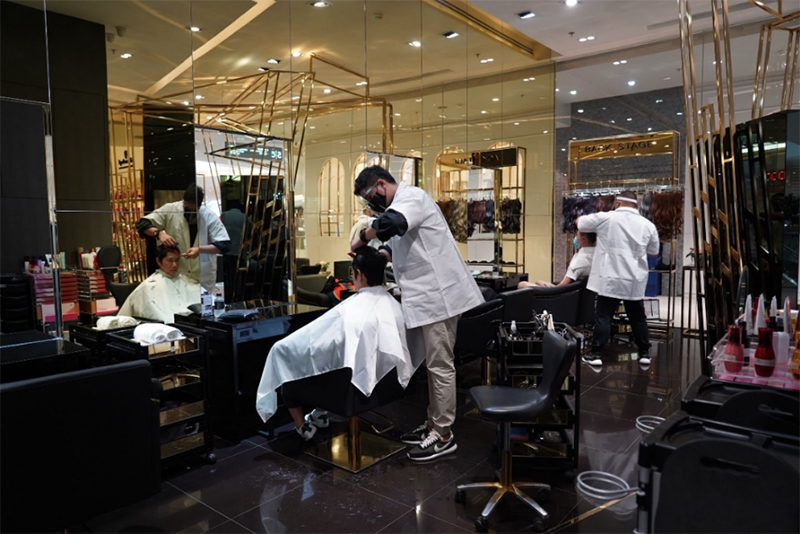 Our 'Innovative Health & Safety' measures cover three key elements:
1. Health & Safety measures for service providers.
It is obligatory for all staffs to do daily health condition check, before work and during the day, and comply to the strict follow up. Employees also required to maintain hygienic practices at all time to ensure customers safety and trust. Employees must also perform online check-in and check-out via application, QR code or online form.
2. Health & Safety measures for the retail properties.
Deep cleaning in all areas is practiced using Ozone purifiers, UV-C sanitization and Disinfecting Fogger Technology.  Visitor screening and disinfection has been set up at all entrances, incorporating innovations such as Lower Area Disinfecting Passage, True5G Patrolbot to detect unmasked visitors,  perform temperature scan and report real-time of high temperatures and possible risk. True5G Temi Thermal ScanBot to perform temperature scanning and give real-time report of suspected case. Free UV-C disinfection equipment are acailable. Social distancing is strictly maintained, all touch points are regularly cleaned as well as the disinfection and hygienic maintenance of the ventilation system.
3. Health & Safety measures to ensure maximum customers' confident.
Technologies are incorporated to better serve the new normal.  Shoppers are required to check-in and check-out via government's Platform "Thai Chana." OneSiam and ICONSIAM applications also facilitate plan-ahead shopping. Visitors are required to wear face masks at all time and comply to the shopping centers' guidance by using hand sanitizer. Cashless, SE-payment and credit card payment are encouraged for more convenient shopping experience.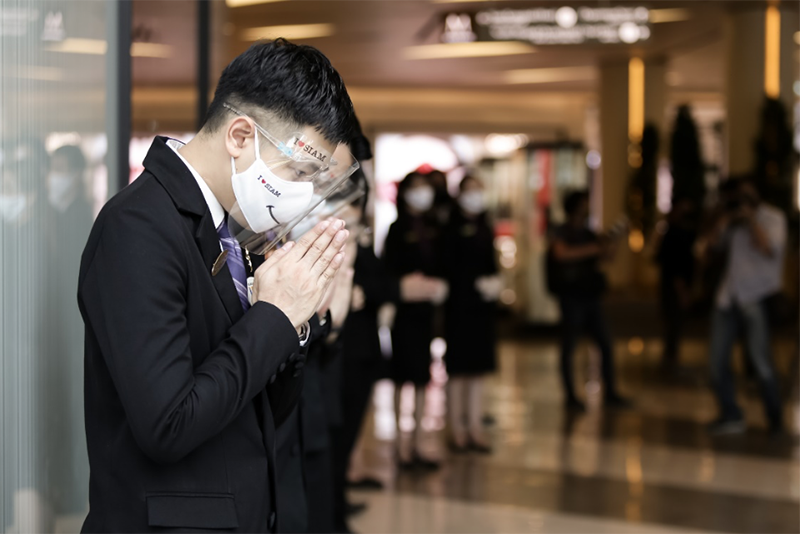 Siam Piwat is confident that OneSiam – which integrates global shopping destinations Siam Paragon, Siam Center and  Siam Discovery – and the Chaopraya Riverside spectacular project ICONSIAM, have resumed operations with maximum health and safety measures, to bring back the Siam smiles, a "New Beginning, New Smile." 
Siam Paragon, Siam Center, Siam Discovery and ICONSIAM now opens daily from 11.00 – 20.00 hrs. For more information please call, Siam Paragon, tel. 02-610-8000 or ICONSIAM tel. 1338