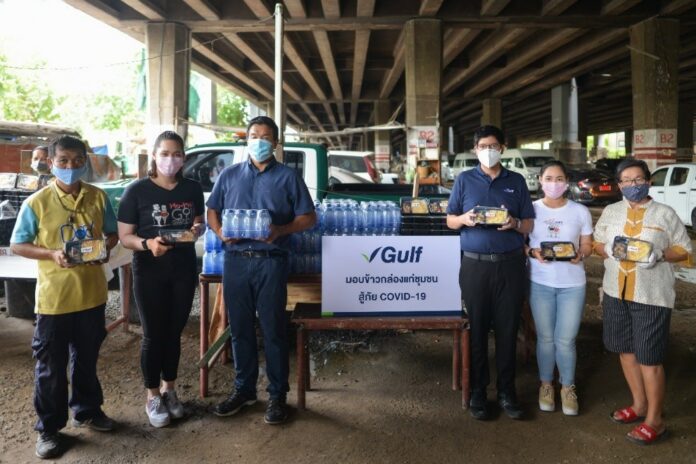 Mr. Sitamon Ratanavadi (4th left), Corporate Social Responsibility Assistant, on behalf of Mr. Sarath Ratanavadi, Chief Executive Officer, Gulf Energy Development Public Company Limited, together with Pro May – Ariya Jutanugarn (2nd left), Pro Mo – Moriya Jutanugarn (5th left), and Mr. Chadchart Sittipunt (3rd left), distribute meal boxes to people in Chaloem Anusorn community and Ma Chim community, Wattana District, as part of the efforts to support communities affected by the outbreak of COVID-19.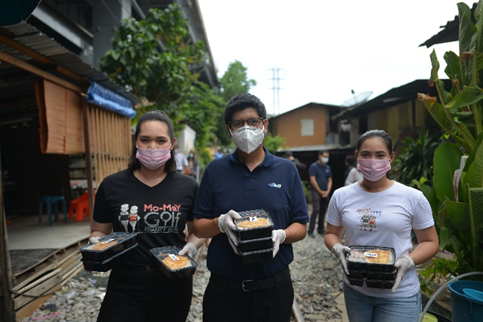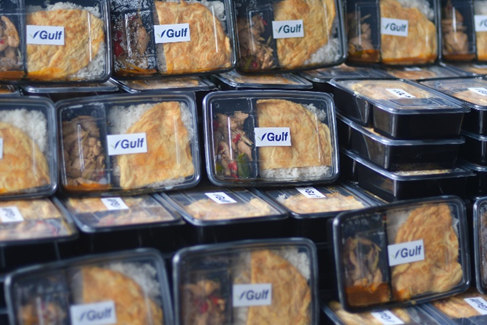 It has been 2 months that Gulf Energy Development Public Company Limited has carried out the free meal initiatives, pledging to distribute over 150,000 meal boxes to 232 communities across 50 districts of Bangkok in a fight against COVID-19 effect.
Gulf Group realized that distributing meals to local communities is not only alleviating the hardship of people, but also a way to indirectly boosting the economy because the production of 2,500-3,000 meal boxes per day requires many ingredients. As a result, restaurant staff, farmers and small-scale logistics providers will continue to have income, allowing them to take care of themselves and their families, in the time of crisis.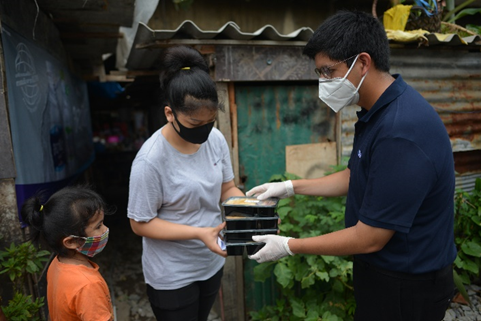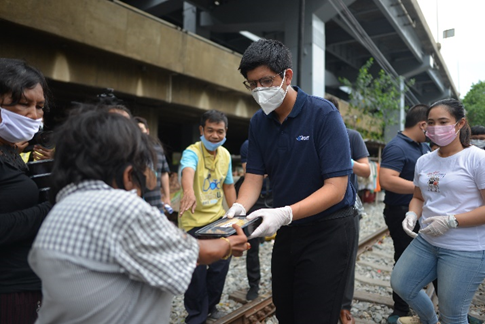 Mr. Sitamon Ratanavadi, Corporate Social Responsibility Assistant, on behalf of Mr. Sarath Ratanavadi, Chief Executive Officer of GULF stated, "Gulf Group will continue to carry on the initiative, despite the better situation of COVID-19 pandemic in Thailand as there are still a lot of people in difficulties resulting from the recent crisis. This time, Pro Mo and Pro May are interested to help GULF distributing the meal boxes. It is considered another success in amplifying the story so that others could join us in helping the locals in need"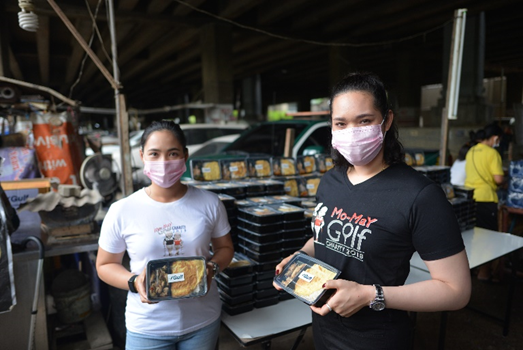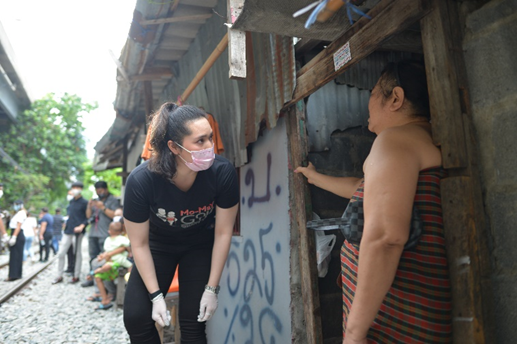 "It is yet another time that we join Gulf Group's CSR activities. We are delighted to be the part of this as we have the intention to help mitigate the difficulties of those affected by COVID-19. This free meal boxes initiative is an excellent way for us to be able to help people in the community. We are positive that our efforts have reached those who have suffered and really need help," Pro May – Ariya Jutanugarn and Pro Mo – Moriya Jutanugarn, expressed.
Mr. Chadchart Sittipunt added, "This community visit is considered to be a part of helping vulnerable communities since a lot of the people are still struggling with the effects of the economy after the outbreak of COVID-19. Gulf Group's act of kindness, therefore, is helping a network of smaller arterie spreading throughout Bangkok. Pro Mo and Pro May, who regularly carry out social support activities, also joined us this time."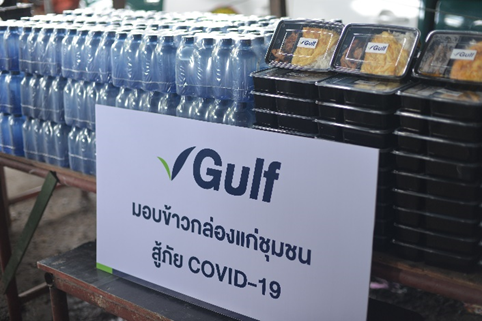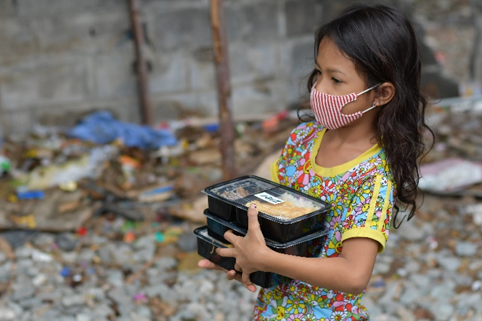 Since the start of the COVID-19 pandemic, Gulf Group has supported various sectors including supporting the procurement of medical equipment for the Faculty of Medicine Ramathibodi Hospital, Mahidol University, Rajavithi Hospital, Bamrasnaradura Infectious Diseases Institute, the Central Chest Institute of Thailand, the Police General Hospital and Buddhachinaraj Hospital; providing alcohol sanitizing gel to small hospitals in Pattani and Yala provinces; providing 100,000 KN95 medical masks to King Chulalongkorn Memorial Hospital and other hospitals in need; and donating cloth face masks to sub-district health screening teams in 10 provinces.
In addition, Gulf Group has pledged to provide meals to poor urban communities across Bangkok and has partnered with EGAT to provide survival kits for people in Nonthaburi province. Gulf's aid initiatives have also extended to Thai elephants suffering during the pandemic through donations to the Aob Chang project. Gulf Group remains committed to supporting national efforts to alleviate the effects of COVID-19 in Thailand.