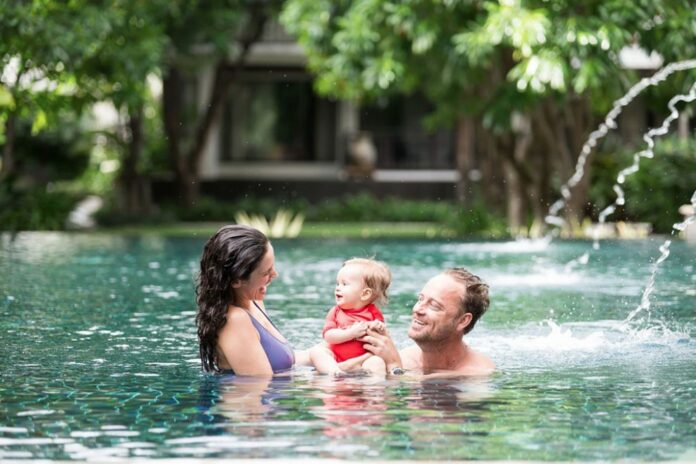 Booking a quality hotel in Ratchada with a pool can not only do wonders for your physical health, but it can provide a release from all your daily stresses as well.
Swimming is one of the best exercises you can do. With most quality hotels in Bangkok offering a pool as a standard amenity, it's also one of the most convenient forms of exercise in the city when you're visiting for pleasure or business.
Swimming is a low-impact, aerobic exercise that people of any age can perform. You set your own pace, so you don't have to overtax your body. It's the repetitive nature of the exercise that's important. Once you get in the habit of making it a daily part of your routine when traveling, You'll find that you have extra energy to get through your day.
The low-impact aspect of the sport is also perfect for people who suffer from chronic hip or knee pain. You can jump in the pool and exercise for however long you want without doing further damage to your painful joints.
Booking a hotel in Ratchada with a pool is one of the smartest things you can do when traveling to Bangkok either alone or with your family. For solo travelers, it provides some much-needed 'me' time where you can be alone with your thoughts and not be constantly checking your phone for messages or emails. The repetitive nature of swimming laps helps you relax and melts the stresses of the day away.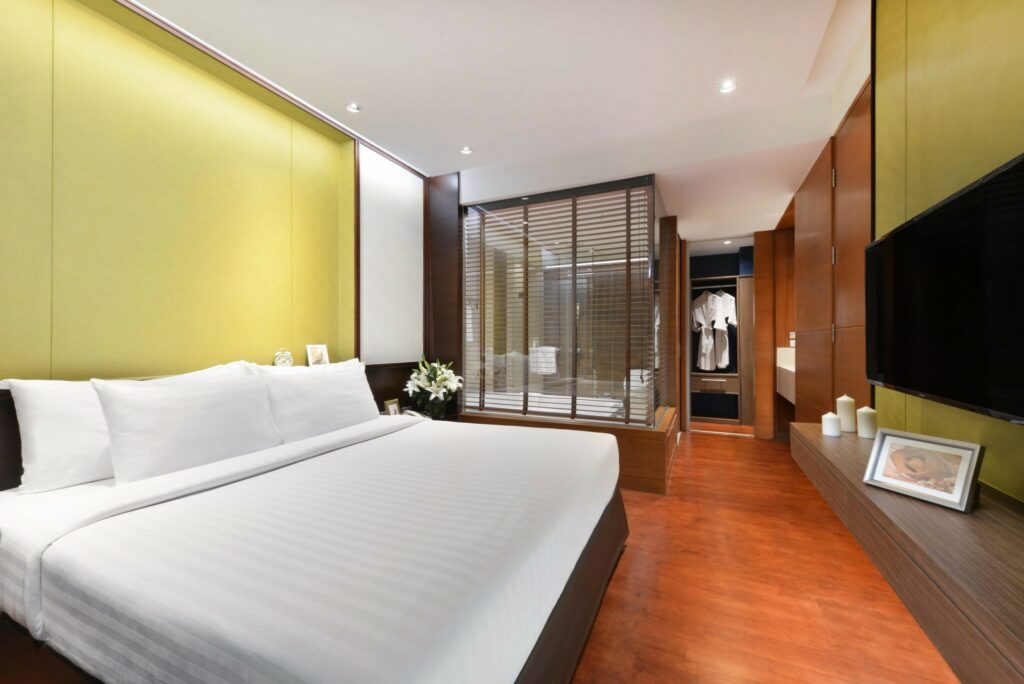 Perfect Activity for Traveling Families
Booking a hotel in Ratchada with a pool is also ideal for families visiting Bangkok for pleasure. An available pool is a convenient gathering place for discussing the day's outing after it's over. It provides a way to cool down after the heat of Bangkok and the excitement of sightseeing.
Many savvy parents insist on staying in a hotel with a pool when they travel with their kids. An inviting swimming pool is a magnet for every active kid. It's also a much healthier alternative to your kids returning from an outing and plopping themselves down in front of the TV.
Booking a hotel in Ratchada with a pool also has other benefits for families visiting Bangkok. The easy access to the MRT rapid transit system that runs along Ratchada means that you'll save both time and money in visiting all the attractions that the city has to offer. You won't have sit in a taxi in Bangkok's notorious traffic while hearing your kids ask the age-old question of "when are we going to get there?", and watching the taxi's meter click ever higher.
The MRT also interconnects with the BTS Skytrain, the other rapid transit system in Bangkok. Between these two systems, the whole family can enjoy touring the city in inexpensive, air-conditioned comfort.
The next time you're planning either a solo business trip or family pleasure vacation, be sure to book a hotel in Ratchada with a pool. Your visit will be happier and healthier.