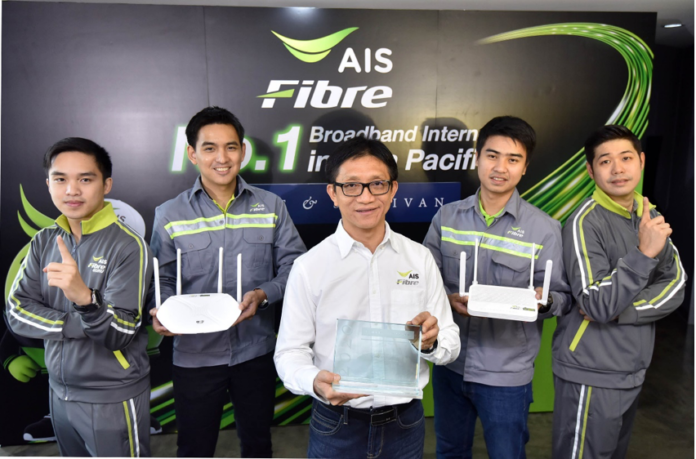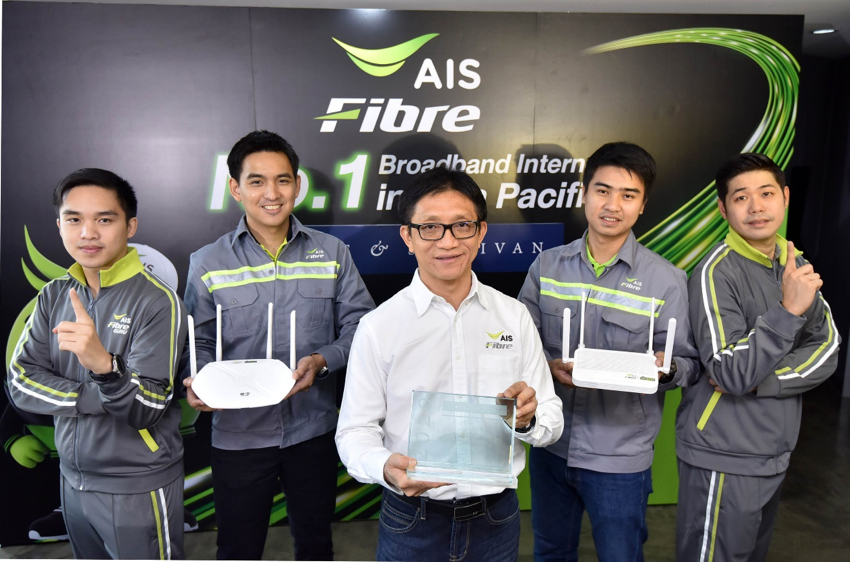 AIS Fibre was named 2020 Asia-Pacific Fixed Broadband Service Provider of the year by Frost & Sullivan, a consultant on business and business research with over 50 years of experience. Also, AIS Fibre is the first ever broadband internet service provider in Thailand to have received this award, as well as maximum points compared to other service providers in eight other countries of the United States and the Asia Pacific.
The criteria of the Frost and Sullivan Best Practices Awards 2020, which AIS Fibre was able to win, are as follows.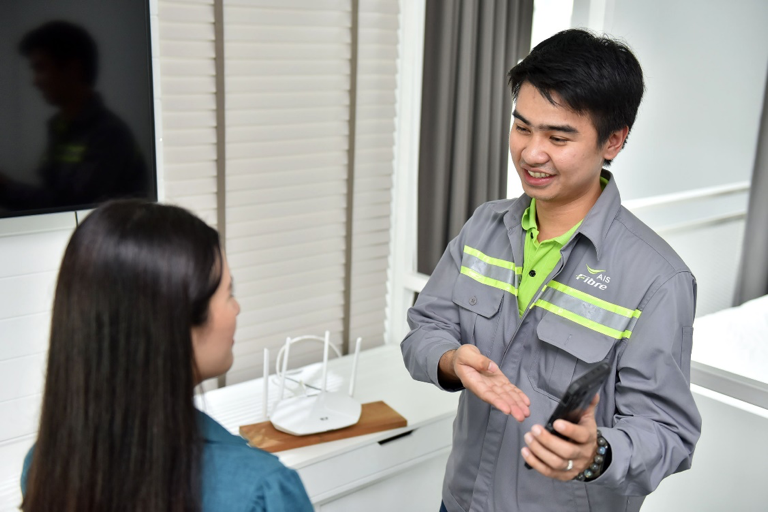 1. The Financial Performance of AIS Fibre has been outstanding. Throughout 2019, AIS Fibre's revenues increased by 29% and it was able to increase the customer user base by 42.1% year on year, giving AIS Fibre increased market share of 10%, despite getting into the market much later than other providers. It was able to increase market share a great, deal compared to other service providers in the Asia Pacific region.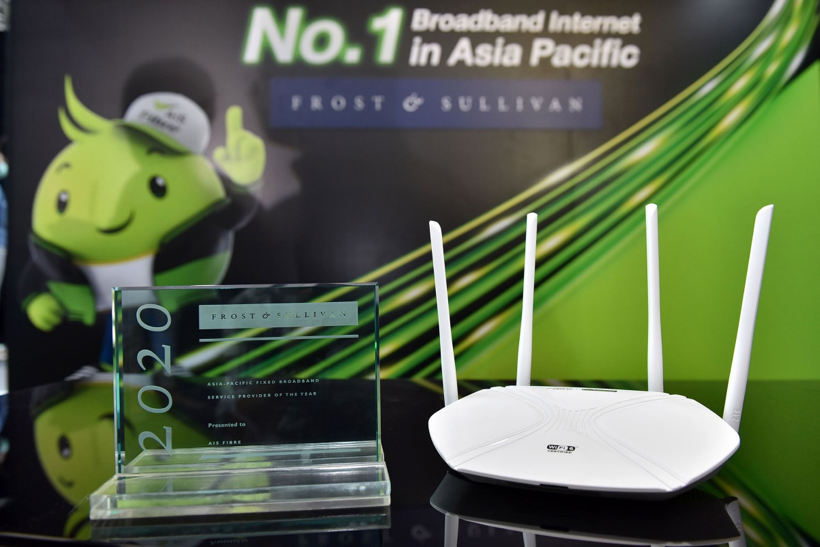 2. Implementation of Best Practice is being the top-ranked leader of innovation in the Thai industry. AIS Fibre has pioneered the rollout of 100% fiber optic technology to cover all 77 provinces, with over 1.04 million service users in 2019. The company has also issued the SuperMESH WiFi package which enhances efficiency of signal transmission, to be fast, strong and covering all installed areas. There is no need to install a LAN cable, with up to eight device connections available. There is cooperation with Huawei to level up SuperMESH WiFi and routers to the next level, enabling maximum bandwidth of 1 Gbps on Wi-Fi in the Thai market for the first time.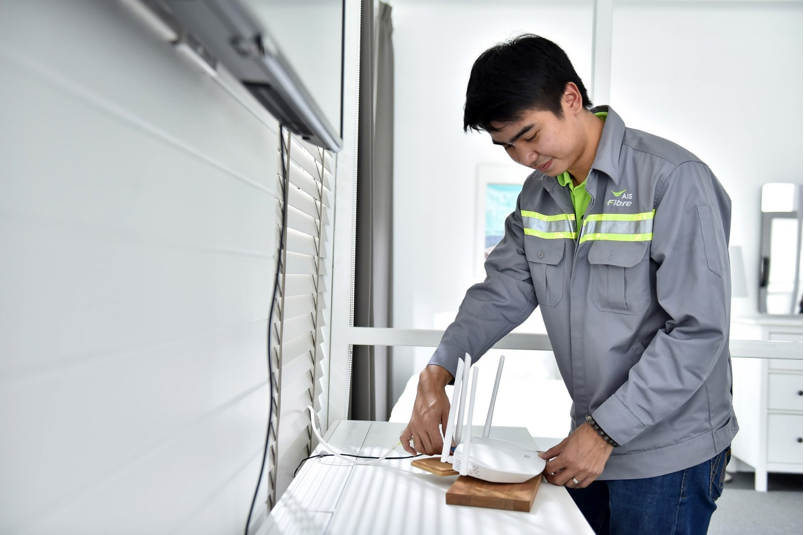 3. Visionary through Mega Trends: This is the vision that is consistent with global trends. AIS, the parent company of AIS Fibre, is rolling out products, and has a plan to launch 5G fixed wireless access to service users, to underline leadership in 5G innovation. AIS is among 24 service providers in the Asia Pacific region which have already launched 5G.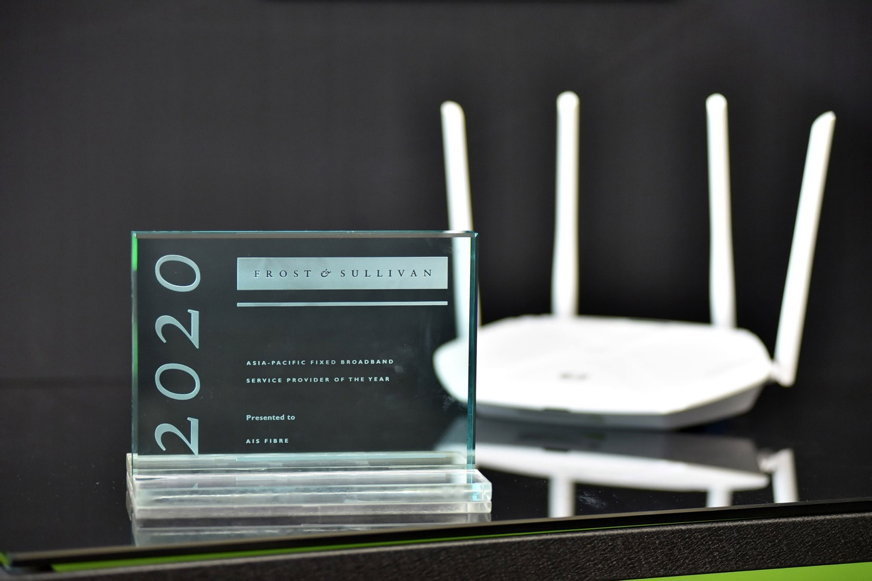 4. Customer Service Experience is the determination to deliver the best possible experience to customers. AIS Fibre has given priority to the behavior of service users, and is determined to develop services to meet the needs of customers. For instance, Speed Toggle is the first service in Thailand enabling customers to adjust the speeds of download and upload as they need to increase efficiency. Dual Bandwidth separates internet pipelines for home use and for gaming with full speed for both pipes despite them being used at the same time, for the best experience for gamers. Meanwhile, AIS has cooperated with SK Telecom, a service provider from South Korea, and Singtel in Singapore, to launch a game platform in a joint venture with a user base of gamers of about 800 million people worldwide. This shows the company's capabilities in improving the user experience through partnerships and the development of innovation to meet the needs of each customer group.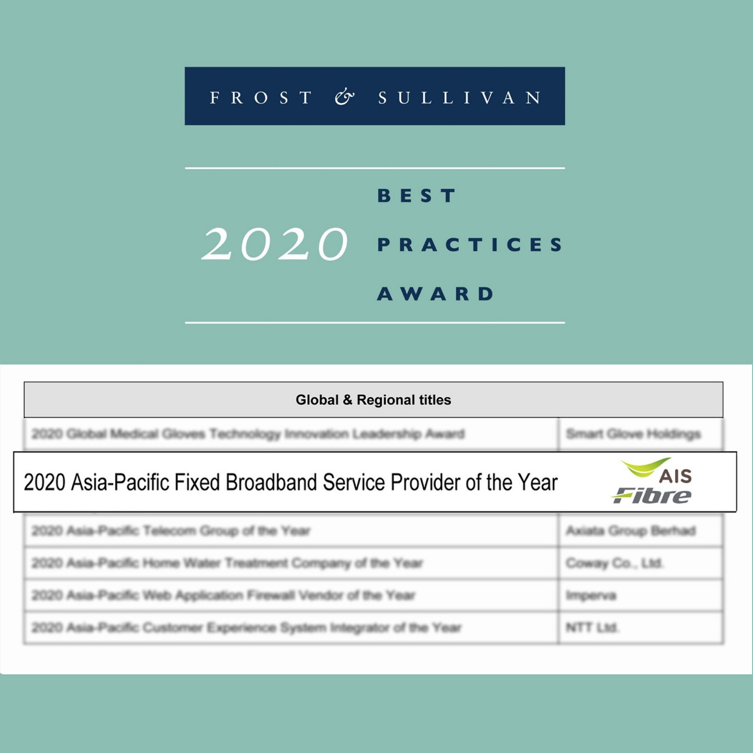 5. Expressing Unmet Needs with the 5G network, is helping provide us to deliver 5G fixed wireless access solutions at locations which AIS Fibre does not reach. In the Asia Pacific region in particular, there are a great many rural and remote areas. AISs is ready to launch 5G fixed wireless access for Enterprise customers, and to upgrade the wireless network experience by using 5G technology.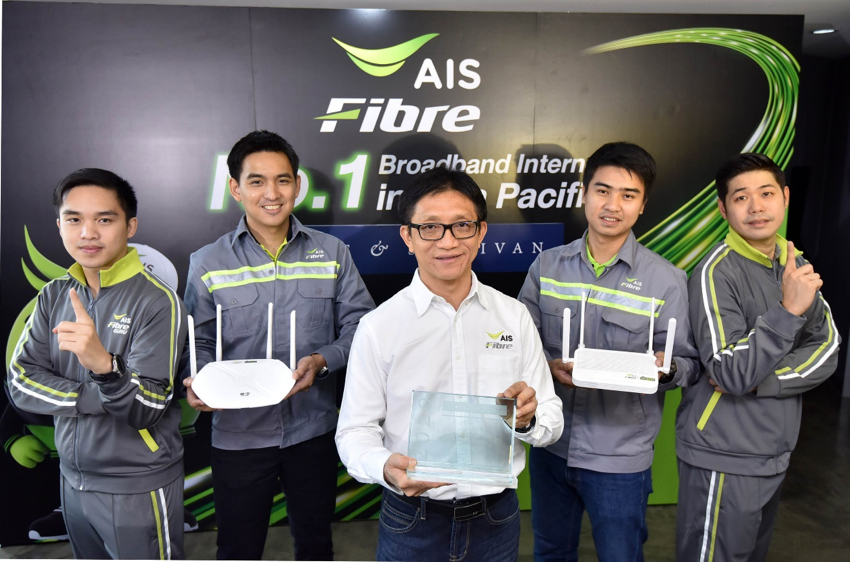 6. Brand Equity or Creating Continuous Brand Value: AIS Fibre has retained its customer base with the intention to create a good image alongside the development of quality products and services. Quality and standards have been guaranteed with a global level award such as that of Ookla® Speedtest®, one of the top internet speed benchmarking service providers in the world. AIS also won the title of Thailand's fastest ISP in 2019.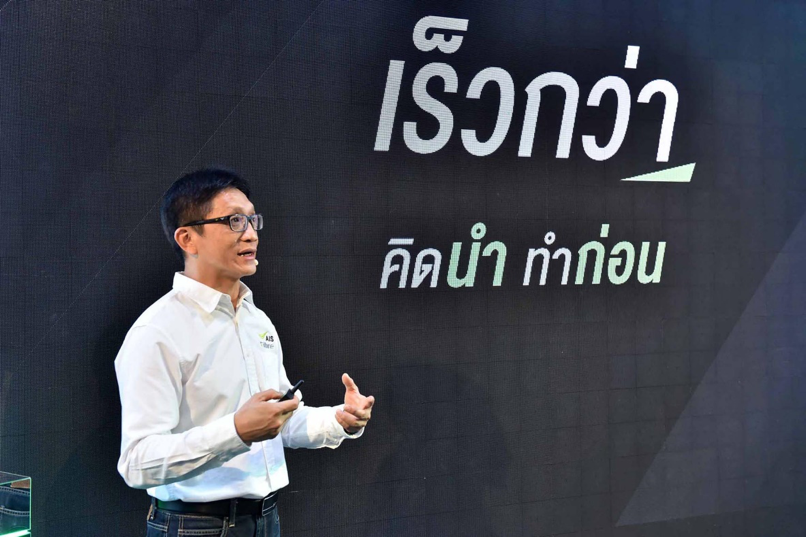 Mr.Kitti Ngarmchatetanarom, Head of Fixed Broadband Department at AIS, said that "on behalf of AIS Fibre, we are delighted to represent Thai corporations in creating a reputation for the country, because this award is a contest with various Asia Pacific countries. The company maintains its position to deliver a service which is Better, Forward and simpler, as a Digital Life Service Provider supporting the future progress of the country's digital economy."
#AISFibre
#AISFibreNo1APAC
#AIS