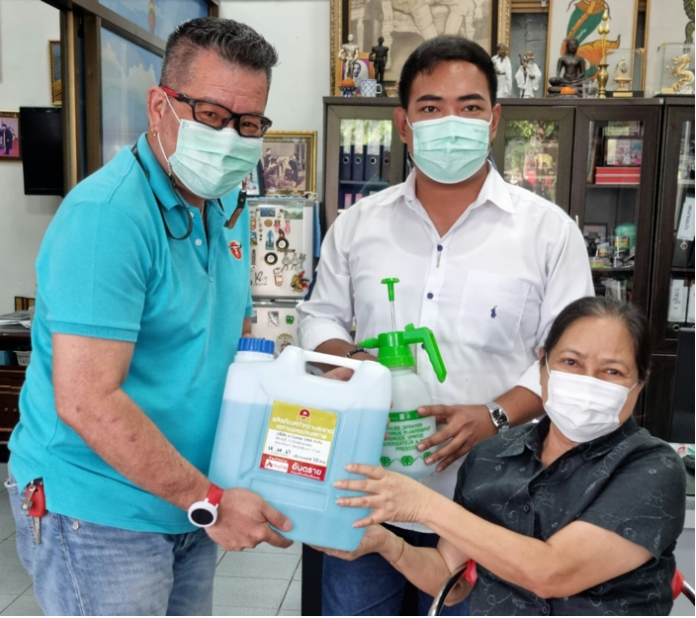 Amid the height of the current COVID-19 situation in Thailand, there are Carabao Group's business partners and Bao Daeng Friend shops in communities all over Thailand that are exposed to the virus with many of them located in high-risk areas. Carabao Group, with long-standing dedication to help fight the spread of COVID-19 in Thailand, is supporting these communities with a donation of 75% sanitizing alcohol to help curb the spread of the novel virus.
This 75% sanitizing alcohol that has been procured and delivered to target groups is manufactured at factories managed by Carabao Group. The concentrated, high-quality cleaning alcohol with high efficacy in eliminating contaminants and viruses was sent out by the group's marketing team directly to Carabao Group's business partners all over Thailand, many of which are convenient stores and local supermarkets. This is to protect the business partners as well as the general public against COVID-19 and support the government's health and hygiene guidelines during the pandemic.
All the executives and employees of Carabao Group pledge to fully support Thailand in this time of hardship in every way possible in order for us to rise above this crisis together within the near future.