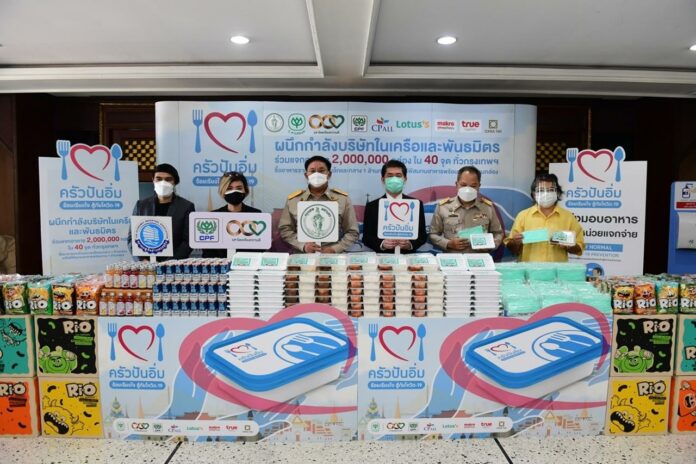 The Bangkok Metropolitan Administration (BMA), CP Group, CP Foods and the Economic Reporters Association jointly deliver lunch boxes, snacks, beverages, and CP surgical masks to communities in need across Bangkok as a part of CP Group's "Krua Pan Im" project that aims at donating 2 million meal boxes amid the COVID-19 outbreak.
Pol Gen. Asawin Kwanmuang, governor of the Bangkok Metropolitan Administration, representing the communities received the meal boxes, healthy drinks and surgical masks from Mr.Prasit Boondoungprasert CEO of CP Foods and Ms. Pimraphat Siripraiwan, President of the Economic Reporters Association.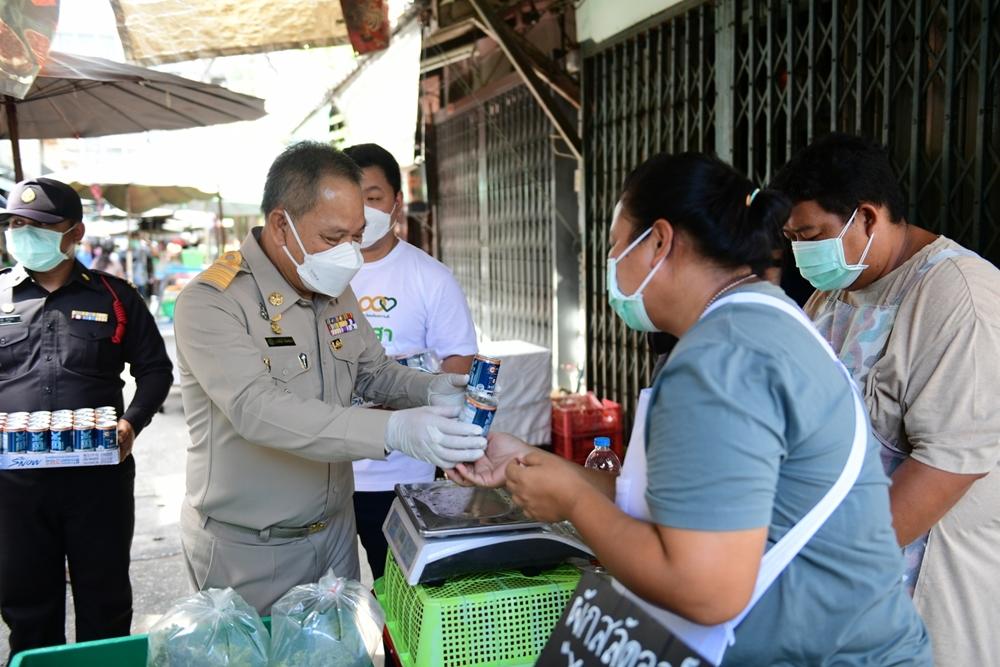 City governor Aswin Kwanmuang said that the essential supplies will be distributed to vulnerable people, including home quarantined patients, bedridden patients, the unemployed, and the elderly, in an effort to alleviate their burden during the pandemic. He also praised the project for allowing small business restaurants to join deliver another 1 millon meal boxes. This will support small food owners to generate more income during the lock down.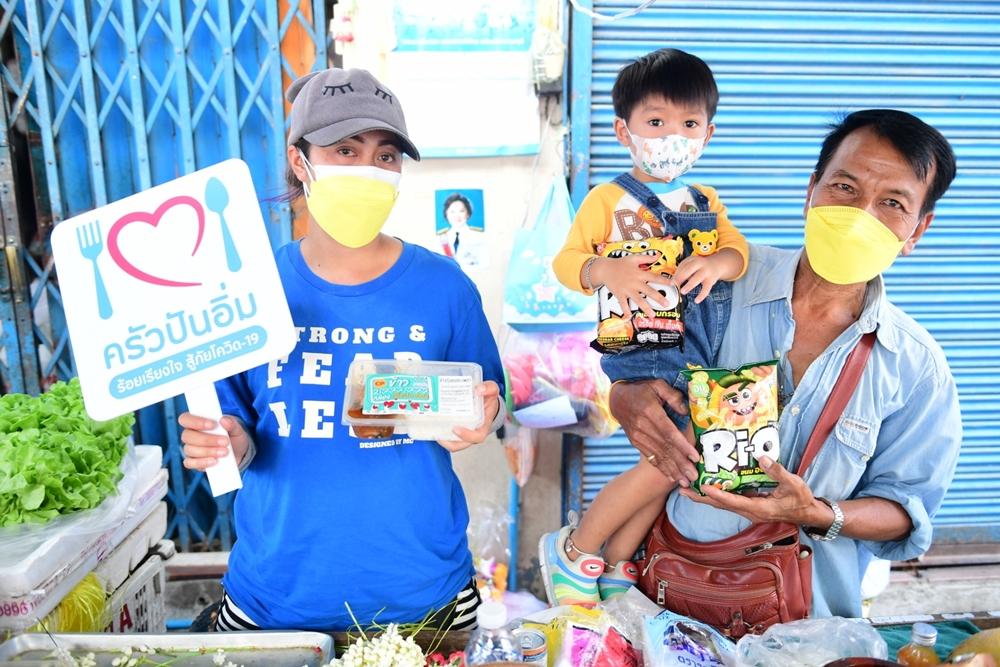 Meanwhile,CEO at CP Foods, said that CP Group  has launched "Krua Pan Im" and synergize all companies under the group to distribute freshly cooked foods to those who in needs, vulnerable people, healthcare workers, community as well as officers and volunteers from multiple organizations who have selflessly dedicated themselves to tackle COVID-19. He added that the project aims to share delicious, safe foods and newly cooked foods to boost the morale of people in Bangkok in this unprecedented outbreak.
Mrs.Kannikar Yoklek, chairman of the Ratchabophit Pattana community, thanks the Government and private sector such as CP Group and CP Foods for giving away delicious meal boxes to people in the community, adding that her community was severely affected by COVID-19 since many of them have lost significant amount of income. Also, these foods will helps lighten burden of risk groups who are living under home quarantine.
"Krua Pan Im" is a COVID-19 relief project initiated by CP Group and over 100 alliances to supply 2 million meal boxes, consisting of a million boxes from local restaurants in Bangkok area and a million more contributed by CP Group, for sharing the fullness and happiness to vulnerable groups, medical staffs and volunteers in the city as well as helping the small businesses to generate income during the crisis.