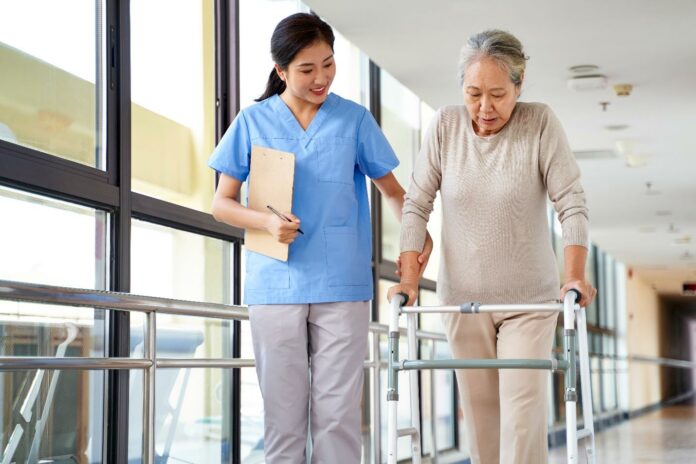 No one wants to put their elderly loved ones in an assisted care facility. But at some point, your family member may require the kind of care you're unqualified or unable to provide. You must begin the process of choosing an elderly care facility for your loved one. 
 Choosing the Right Facility
Don't be in a hurry to choose the closest or the cheapest facility. With the loved one included, the whole family should be able to offer their ideas as to what the elderly care facility should offer. Your family knows the loved one's habits and preferences well, so they can offer valuable insight into making the best choice that will provide the happiest outcome for your loved one. 
But beyond the comfort and happiness of your family member, the right elderly care facility will be able to provide for all the health needs and medical issues of the loved one. 
They will have a dedicated team of caregivers available 24/7 to attend to any needs or emergencies that may arise. They'll also be able to provide a daily routine of physiotherapy if your family member's condition calls for it. The facility will be expected to provide the care that your family was unable to. You'll want to ensure they get this aspect of your family member's residency correct from the beginning.
Meals and Activities
They'll also provide plenty of fresh and healthy food and take careful notes of any food allergies, nutrient requirements and eating habits. 
Meals are a social time. Your loved one may enjoy getting to know their fellow residents, and they should be encouraged to eat with the other residents, as much to avoid loneliness as to make new friends.  
Between mealtimes, your family member's time will be their own, except for medical routines, of course. They'll be encouraged to stroll around the garden in the sunshine, engage in a session of yoga, Tai Chi or Chee Kung or pursued their own personal exercise routine. 
They should also be free to pursue their own hobbies, pastimes and games, as this helps keep their mind's sharp and engaged with the world. 
Short-term or Long-term Residency
It may be that your loved one has recently had a condition or procedure performed from which you expect them to recover. But until they're completely recovered, it's not advisable for them to remain at home because of the lack of proper care facilities.  
There are elderly care facilities that offer this level of professional care on a temporary basis. These facilities will keep in close contact with your loved one's doctor to provide anything prescribed or recommended in the recovery phase of their treatment. 
Quality Elderly Care Facilities
Luckily, there are many quality elderly care facilities all over the Klang Valley that can offer professional assistance for your loved one. To find one near your home that suits the needs of your family member and your family, contact Metro Eldercare to learn more about the range of facilities they offer.