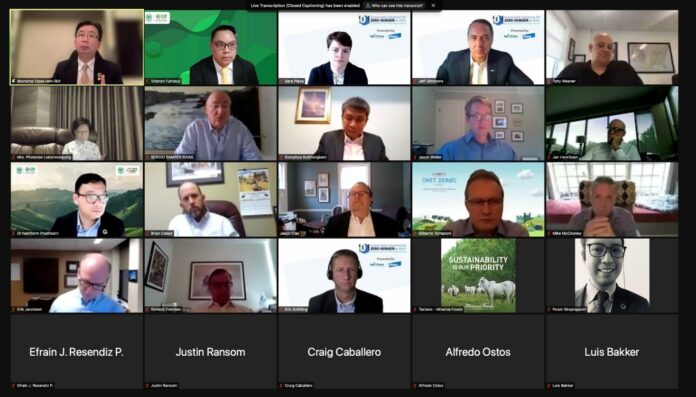 Wednesday 14 September 2021, Washington D.C. – Mr. Boonchai Opas-Iam-Likit, Chairman of U.S. Business, Charoen Pokphand Group, represented C.P. Group in the CEO-level roundtable discussion on 'The Sustainability Journey of Animal Agriculture' hosted by Elanco, the world's second largest animal health pharmaceutical company. The event was organized to exchange experiences on the critical challenges and opportunities in achieving net zero and zero hunger.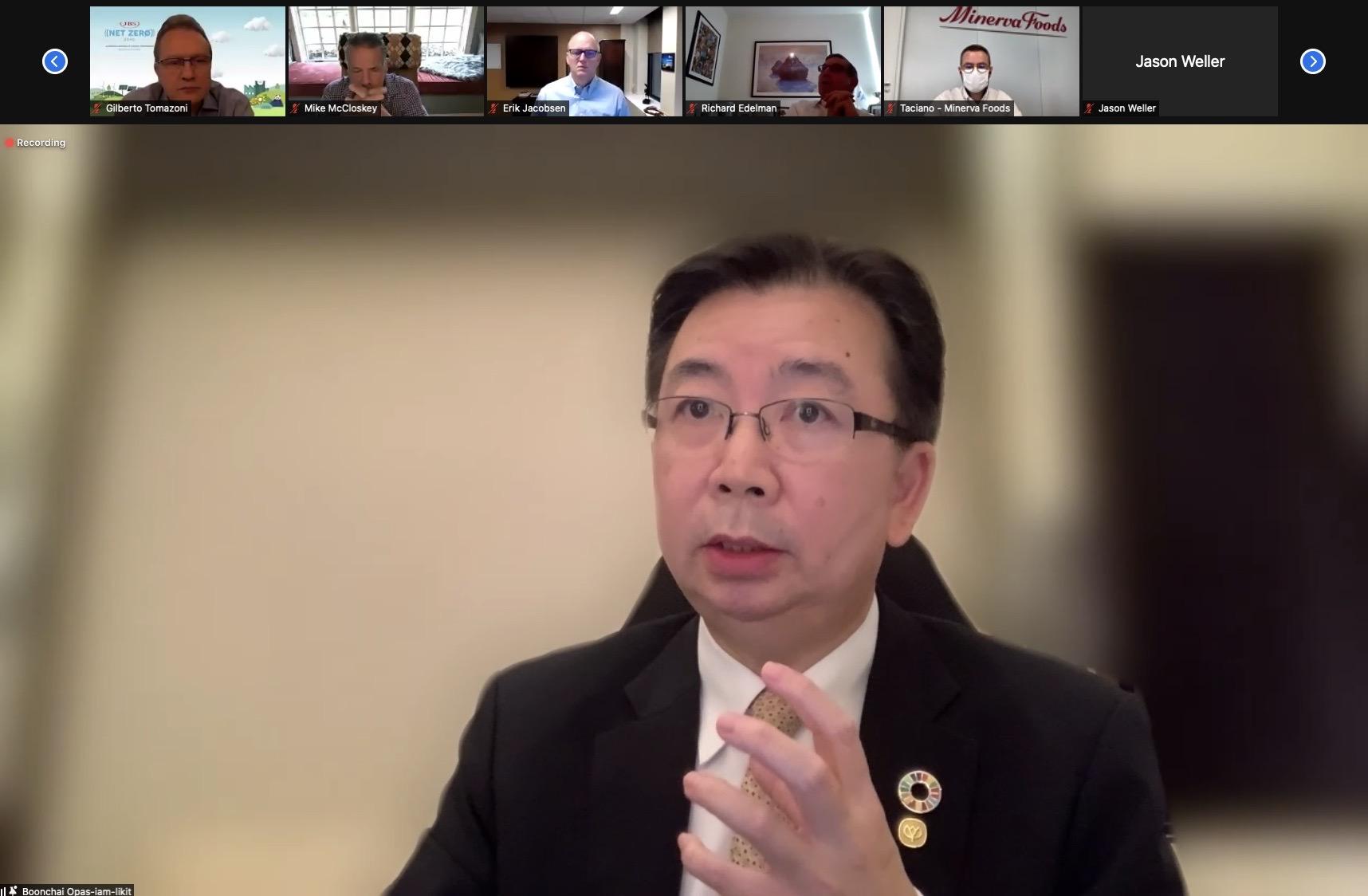 Mr. Boonchai shared C.P. Group's journey stating "We need to do more with less – produce enough safe, nutritious food to feed the growing global population with less resources and less impact on the environment. Technological innovation in operations and data management as well as partnership will help us achieve both economic and sustainable viability of our business."  He provided real examples from C.P. Group's work in implementing precision farming within the Group's own farms as well as partner farmers – including IoT sensors, agricultural drones, and AI-powered closed-circuit cameras, which can help farmers reduce waste, enhance resource and energy efficiency, and significantly raise overall productivity.
The event was attended by high-level executives from leading agri-food companies and representatives from the World Wildlife Fund and the UN Food Systems Summit.