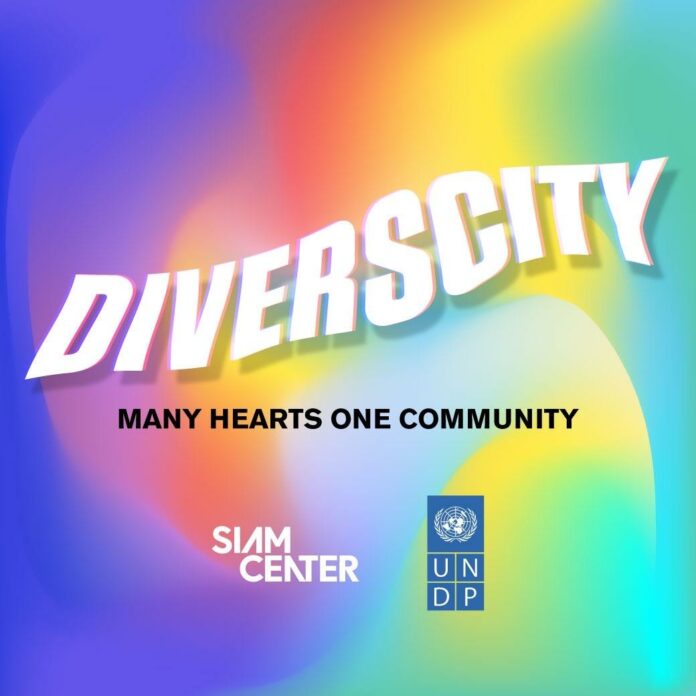 Siam Center The Ideaopolis underlines its positioning as the center of creativity and cutting edge-ideas, announces "DiversCity Building" intiatives. Siam Center is Thailand's first shopping center to proactively support diversity, inclusion and equality.
AS the center of hottest trends for targeted communities. New retail magnets are unveiled that features most sought-after brands, first brands to premiere in Thailand and the Co-Creation to present one-of-a-kind Absolute Siam retail concept.
Welcoming the new-normal with the introduction of Micro Retail business strategy paves ways for SMEs to create new  and fresh retail experiences, reaffirming Siam Center's positioning as the leader of creativity and inspiration.      
Siam Center The Ideopolis is the hub of imagination and limitless creativity, in art, fashion, technology and lifestyle, today announced affirmative support to diversity, equality and inclusion. Siam Center is now a "DiversCity Building,"  a center that embraces diversity and amplifies the importance of inclusion regardless of gender, race or physical conditions. Siam Center also unveiled new retail experiences that include new magnets to attract increasing local and international shoppers – an Absolute Siam retail concept.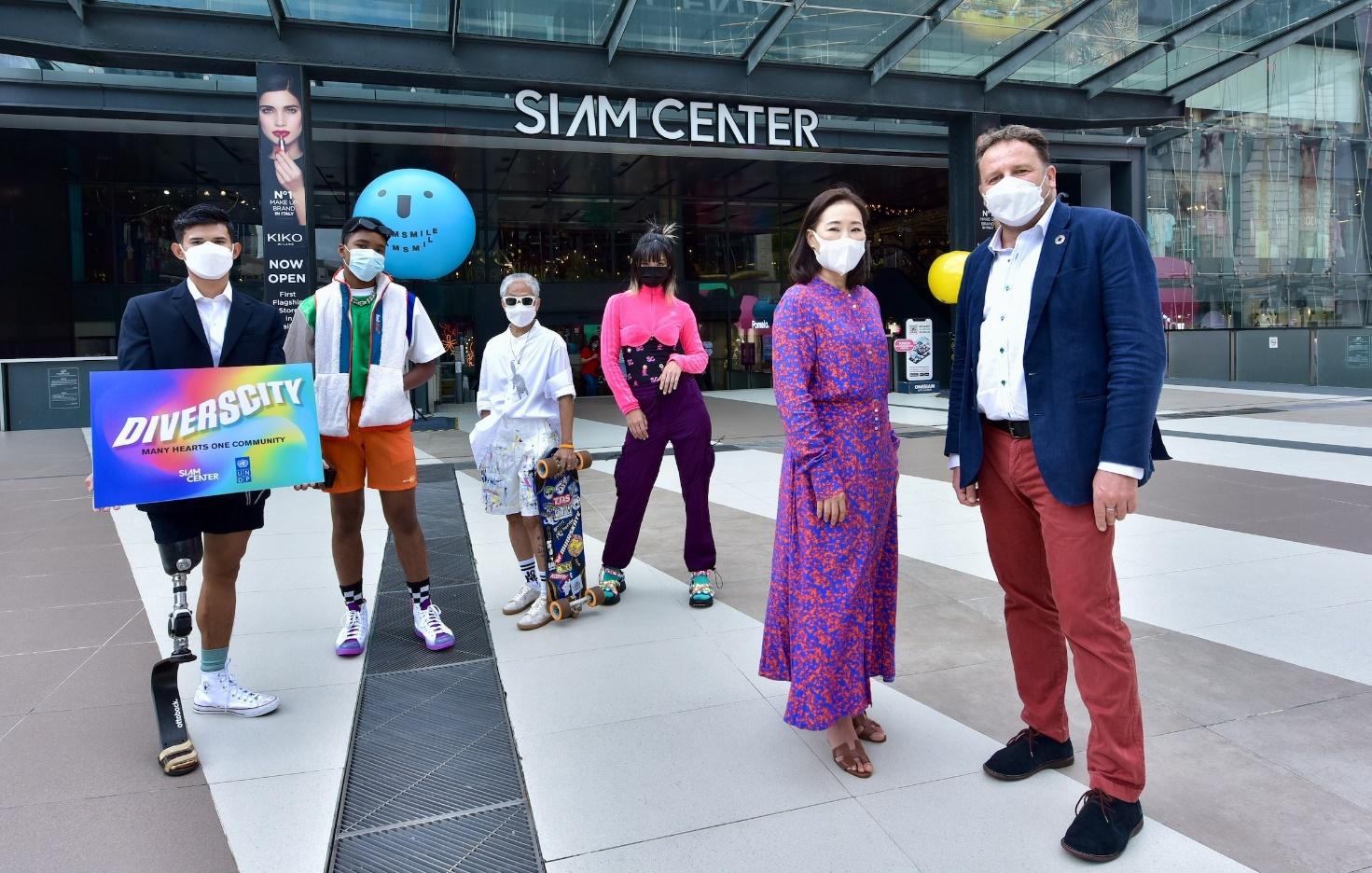 Siam Center – a DiversCity Building
Miss Chanisa Kaewruen, Senior Deputy Managing Director –  Marketing Promotion and Corporate Relations,  Siam Piwat Co., Ltd., said "Siam Center the Ideopolis is a global destination recognized as Thailand's first one-stop retail destination that has been continuously evolving for over 47 years. It has been a center of trendy fashion and lifestyle, full of vibes and new inspirations, as well as a meeting place for communities.  We has been the leading trendsetter and capturing the latest trends for consumers. We have presented the world's poppular trends and catered to the consumers' ever-changing lifestyle. The change factors involves the fast evolving digital advancement, generations gaps, and the impacts of Covid-19. All these factors have impacted lives across the globe.
Siam Center's announcement of being a 'DiversCity Building' is our tangible commitment to support and empower diversity, equality and inclusion. Thanks to partnership we have with the United Nations Development Programme in Thailand (UNDP Thailand), the global organization that works to improve the lives of people in Thailand and around the world through broad thematic areas such as social advocacy, environmental issues, sustainable development and gender equality.                     
Being a 'DiversCity Building' [Diversity + City], Siam Center is the first shopping center in Thailand to declare support for  diversity, equality and inclusion. This mission and vision is fostered in every aspect of Siam Center where visitors will definitely experience.  
Siam Center is the hub of different unique communities, which reaffirms its position as the leader in cutting-edge and one-of-a-kind experiences. Categorized mainly by visitor's interest regardless of gender, age , race, or disabilities. Siam Center sees four main communities visitors. The community which embraces beauty in every definition, whether make-up or natural look, any skin color, any age or gender, and any physicaly. The community with fashionable people who believe that style is more about individuality. The community for energetic people that enjoy and have fun in whatever they do, such as fashion mix and match as well as collectors that are passionate with exclusive collectibles. And the foodies community that seek delicious, trendly foods, go for the most sought-after menus and love social media sharing. These four types  will definitely find what they love at Siam Center.
New Magnets unveiled – the hub of most sought-after and cutting-edge brands
Mrs.Narisa Vivattanakijcharoen, Siam Piwat's Executive Vice President, Group Head – Sales, said "Siam Center, as an 'Ideaoplis,'  has always been a leader of creativities and has never ceased to stop searching and creating new ideas to indulge our customers.  We understand people from different communities have different needs. New generation customers do not wants only products and services but they want  to have lifestyles that they can best live and express their individuality in their own communities. This is why Siam Center focuses on catering to the needs of different communities by forging Co-Creation with leading brands to present new experiences.    
In the final quarter of 2021, Siam Center has brought in many new magnets to reinforce its Co-creation strategy to serve consumers' needs and attract more visitors which include: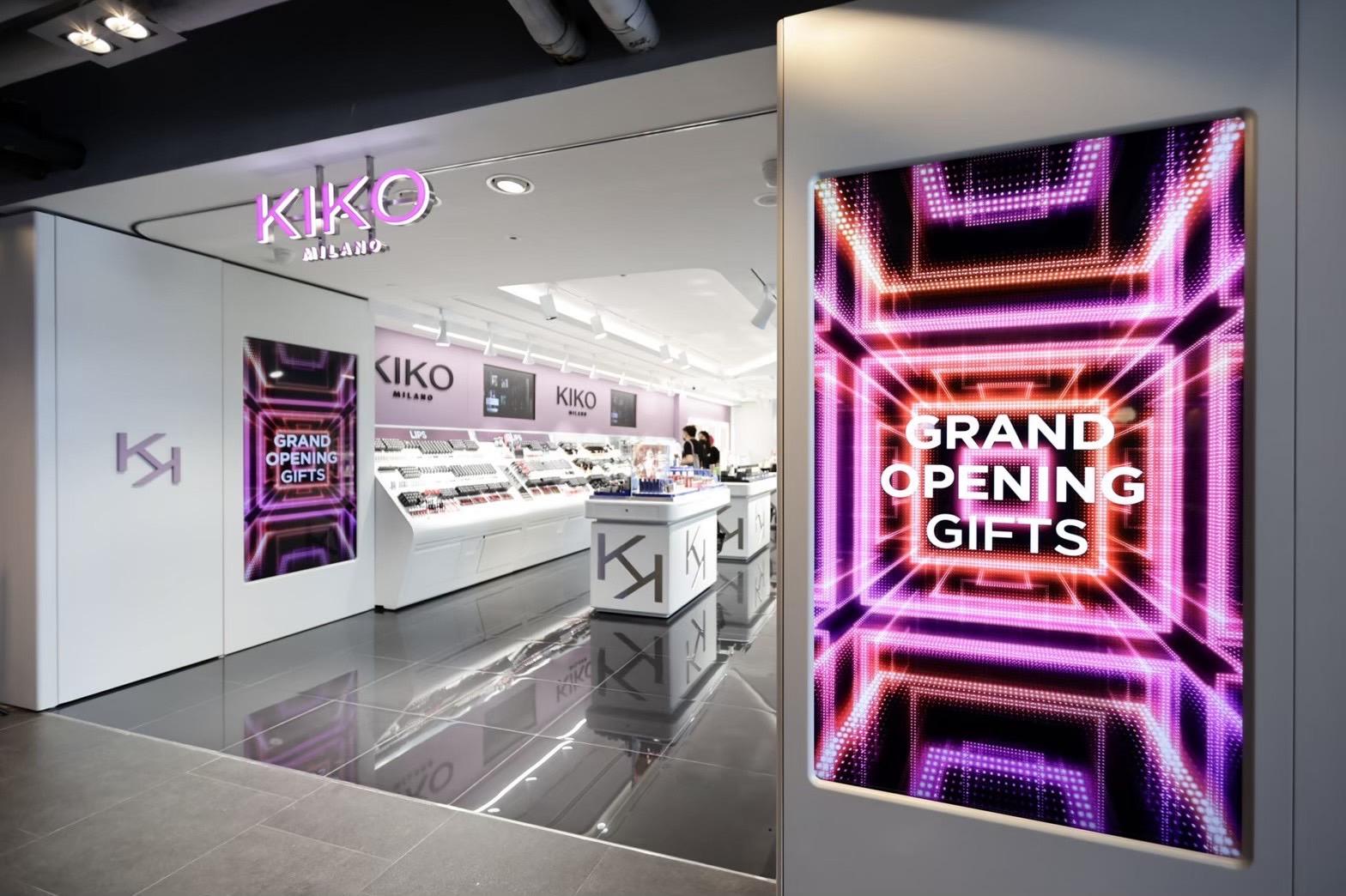 Kiko Milano, Italy's top beauty brand, is introducing its first flagship store in the country at Siam Center.  For beauty-lover community, this brand from Milan, the capital of fashion, is much-loved by celebrities, influencers to famous make-up artists. Beauty lovers will discover and enjoy premium beauty items at affordable price, seek advices and service from professional make-up artists and grab the latest beauty items.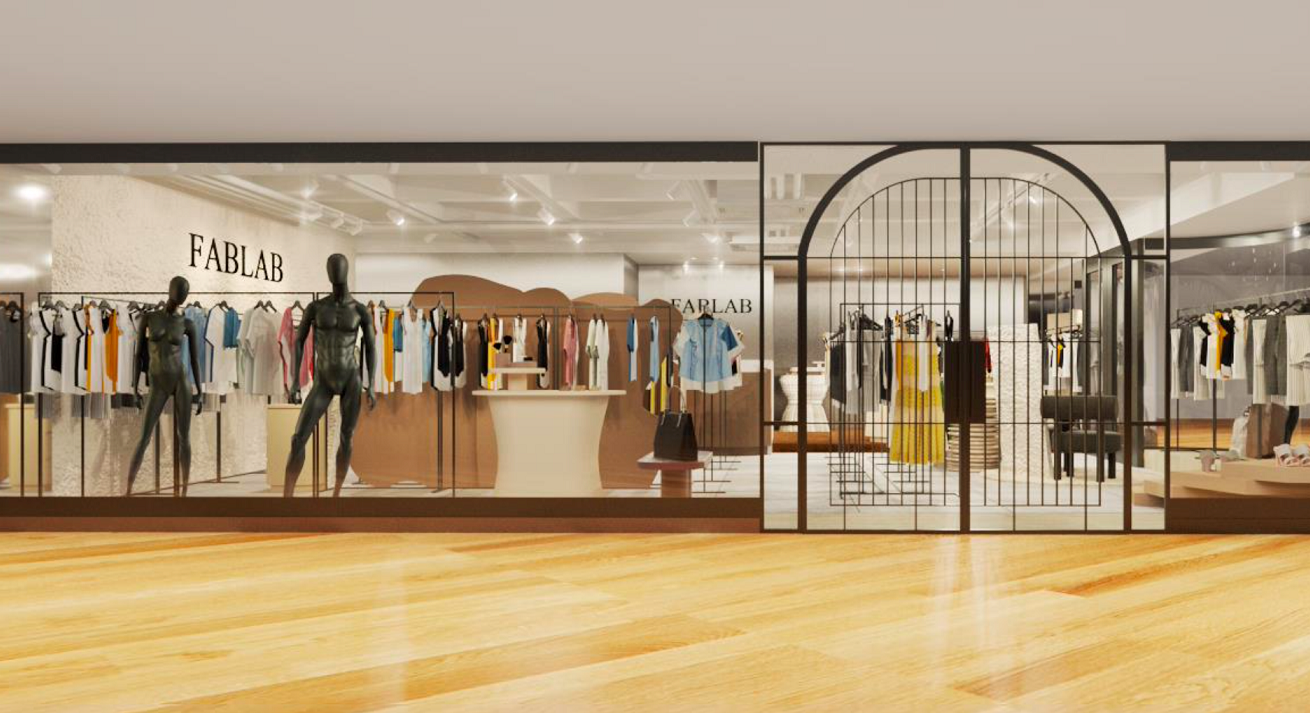 FABLAB Multi Brand Store, a multi-brand fashion and accessories store where fashionistas will discover their favorite style and have fun mixing and matching. FAB Lab is a laboratory that brings together most sought-after online brands and pieces from young designers. The store features clothings, accessories, bags, shoes and much more. The products can be categorized in four styles. Street  features street fashion from T-shirts, jeans and hand-made items. Everyday presents simple and basic pieces for everyday look.  Active  showcases sportwears and swimwear for active lifestyle and Boutique is fashion for special occasions like evening dress or tailored suits.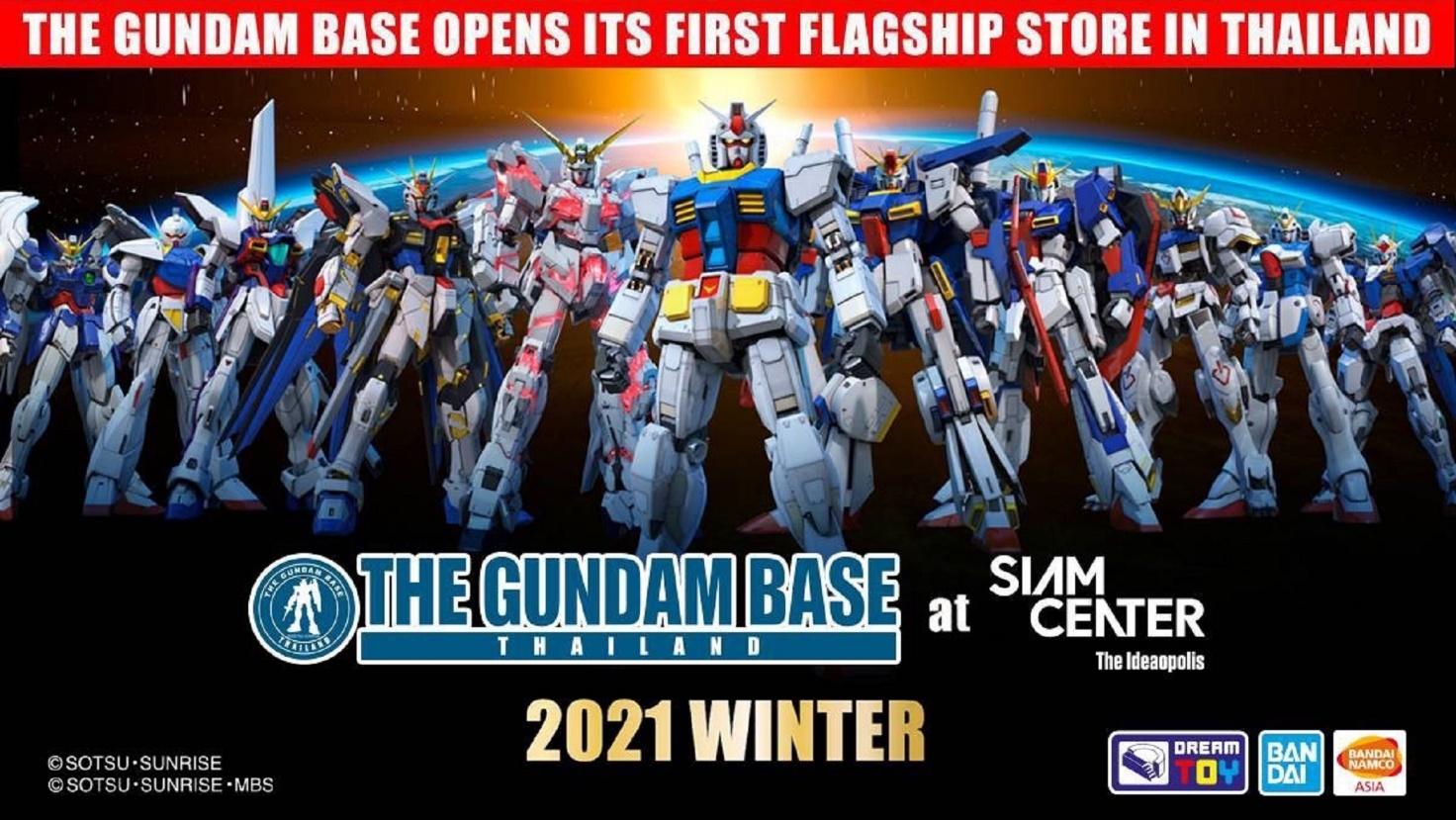 THE GUNDAM BASE THAILAND. Discover the largest Gunpla flagship store in Thailand for  Gundam fan and collector community. Siam Center joins force with Bandai Namco Asia Co., Ltd. and Dream Toy Co., Ltd., the official importor and distributor of Bandai toys and collectible figurines from Japan. The Co-Creation gave birth to Southeast Asia's first original flagship store "THE GUNDAM BASE THAILAND." Japan's GUNDAM BASE, the must-visit destination for Gundam fans  will open at Siam Center on 1st floor in November 2021. Spanned across 360 square-meter space,  wide ranges of limited editions are showed.  Today there are 15 GUNDAM BASE across the world and Bandai Spirits has selected Siam Center as the latest destination, the first in Southeast Asia.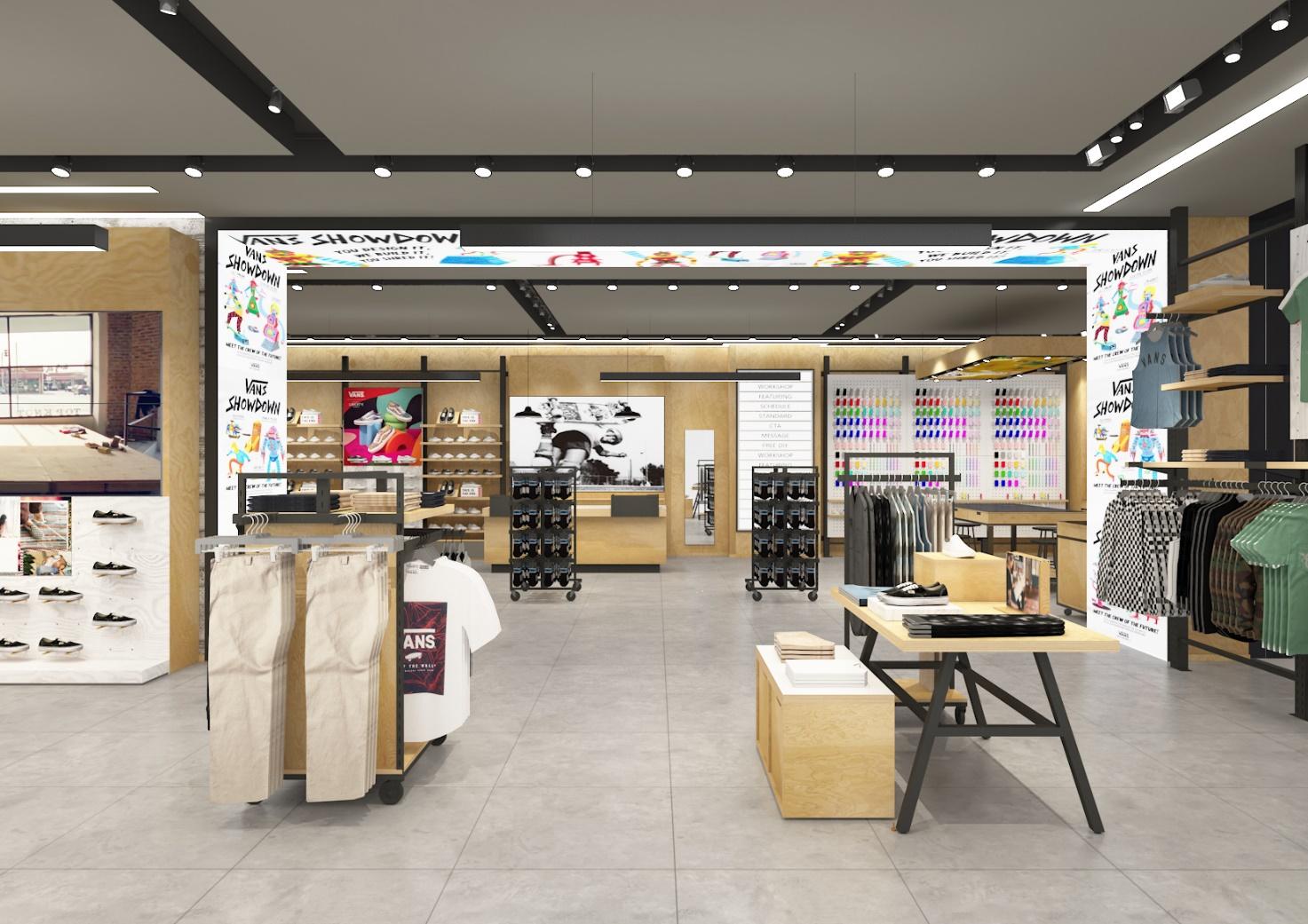 Vans Flagship Store. Experience the largest Vans store in the country right in the heart of Bangkok that will delight  the street fashion and sneaker community.  Adding Taking over 320 square-meter space, the store offers street fashion raging from clothing, bags, shoes to socks. The store also carries limited and special collections –  an Absolute Siam retail concept. Customers will also find graffiti art by Thai artists curated specially for Vans Thailand showcased in large LED screen. The store also features customization area where customers can create their one-and-only Vans with options like painting or custom embroidery. Discover new experience at the new Vans Flagship store in December 2021.  
KFC New Concept @ Siam Center

 

KFC and Siam Center presents KFC in a fresh new look. Spanned across 237 square-meter space under Urban Digital Life concept, this KFC comes with a modern look and service to serve the digital lifestyle such as touchless service for the new normal. Enjoy the country's first 'Pick up Box' locker. Food can be ordered via mobile application or at order machine and then simply scan QR Code to self pick up at Pick Up Box. Signature drinks are also available, at specified time. On display are also Pop Art culture corner, where customers can enjoy their favorite menus and instagrammable art at the same time. The new KFC will open in the festive season in December 2021. 
Micro Retail business startegy offers an opportunity for SMES to prosper      
Mr.Ek-kawit Chaiwaranurak, Siam Piwat's Senior Marketing Event Director, said "The new-normal lifestyle, especially the impact from Covid-19 has urgded business operators to become adaptive. The retail trends today is capturing and cater to the needs of niche communities anf their niche interests, not only to offer the right products and services but creating communities and deliver impressive experiences. Siam Center 'Micro Retail' business model will support creative business partners and SMEs and give them opportunities to present their works and ideas with Siam Center as their retail showcase. This business strategy serves different needs and interstes of different communities. Premier emample of  this business strategy is K-Culture Market, where Korean and K-pop fans will immerse in the Korean Town Zone that features fashion, beauty, salon to Korean-style café where Korean lovers can chill out with varieties of beverages and desserts. Siam Center is certain that this instagrammable zone is ideal for any gender or age where people come to discover and expereince their styles and selves. K-Culture Market will be the first to offer only hottest trends and most sought-after items. This underlies Siam Center's ' Be The First' vision to always offer new experience. The zone is expected to open in the first quarter of 2022.
"We are certain that, all these new trends as well as being a 'DiversCity Building' and presenting the right trends for different communities with new magnet brands will definitely cater to our customers' needs. We offer exclusive 'Be the First' experience and local and international customers will 'Be Inspired.'  We expect  a continulous increase in traffics and sales to 2022," concluded Ek-kawit.