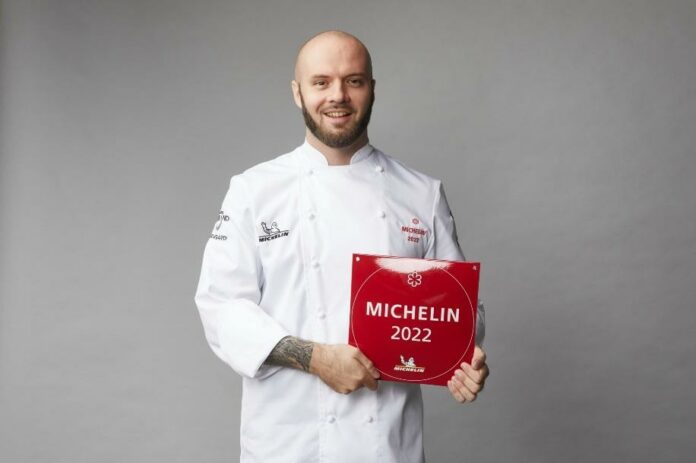 Barely one year after the first IGNIV outside of Switzerland opened in Bangkok, IGNIV Bangkok was awarded its first Michelin Star in the 2022 edition of Michelin Guide Thailand revealed on December 16, 2021.
The latest win elevates IGNIV Bangkok alongside founding chef Andreas Caminada's all-Michelin-starred family of restaurants in Switzerland, including Schloss Schauenstein (***), IGNIV St. Moritz (**), IGNIV Bad Ragaz (**), and IGNIV Zurich (*).
The kitchen team at IGNIV Bangkok is led by Head Chef David Hartwig, a longtime collaborator of Chef Andreas and formerly one of his most promising talents at Schloss Schauenstein in Fürstenau, Switzerland. Chef Arne Riehn was also handpicked by the founding chef for the role of Sous Chef and Pastry Chef, and Regina D'Souza was tasked with overseeing the entire operation as Restaurant Manager.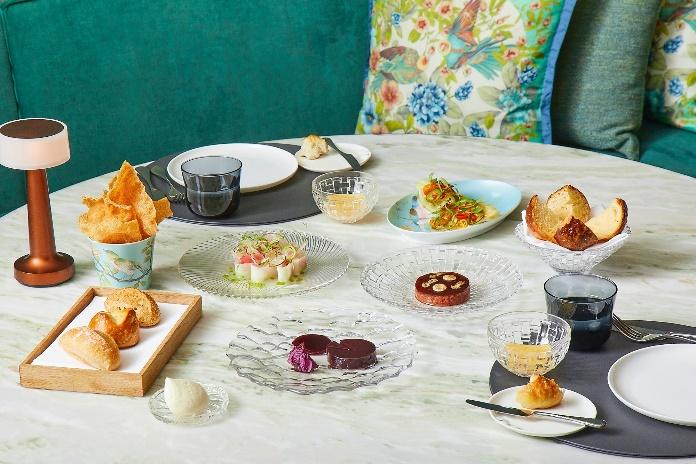 "I am delighted that Chef David and the entire team at IGNIV Bangkok have received the recognition they deserve in bringing our fine dining sharing experience to life in the first IGNIV outside of Switzerland. It has been a challenging year, and I am proud beyond words of their dedication and commitment, and grateful for all the support they continue to receive from The St. Regis Bangkok," said Andreas Caminada, founding chef of IGNIV.
Restaurants included in the Michelin Guide are reviewed by anonymous inspectors based on five criteria: quality of the ingredients used, mastery of flavor and cooking techniques, the personality of the chef in his cuisine, value for money and consistency between visits.
The unique sharing concept at IGNIV Bangkok offers guests a culinary experience where one can connect not just with the food but with each other. Menus are seasonal and light, prepared with traditional cooking techniques elevated to modern perfection.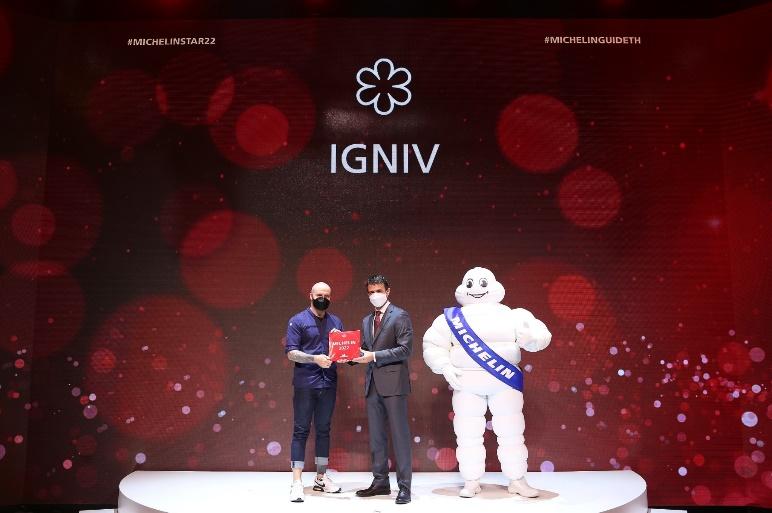 "It gives me great pleasure to congratulate IGNIV Bangkok on their Michelin Star award. When the restaurant opened in October 2020, the chefs introduced a totally new dining experience to the culinary scene in Bangkok, and they continue to innovate with their offerings. We are inspired by their dedication, and we wish the IGNIV team continued success in the years to come," said Klaus Christandl, General Manager of The St. Regis Bangkok.
IGNIV Bangkok is located on the ground floor of The St. Regis Bangkok. The restaurant is open from Wednesdays to Sundays for lunch (12:00 PM – 3:00 PM, last order 1:30 PM) and dinner (6:00 PM – 11:00 PM, last order 8:30 PM).