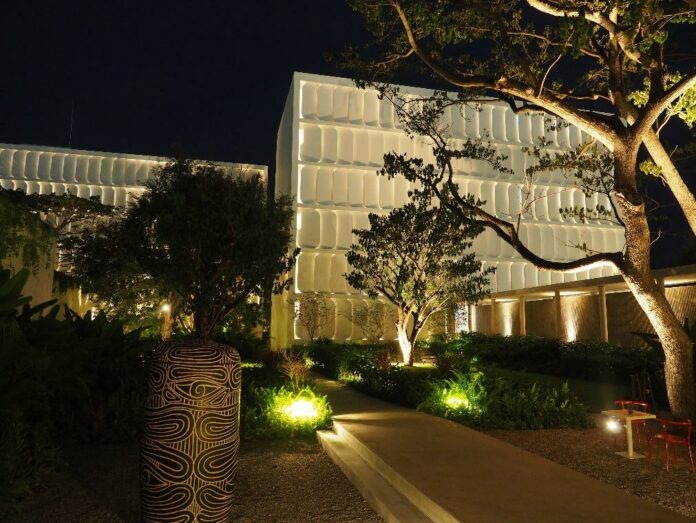 Guests will be invited the join this important environmental occasion, as the resort switches off all non-essential lighting and sets the stage for social interaction and sustainability debate
Before and after: The Standard, Hua Hin will turn off all non-essential lighting for an hour on 26th May 2022
HUA HIN, THAILAND, MARCH 2022: The Standard, Hua Hin's new vibrant breach resort is not only great at creating amazing social and cultural experiences, it can also tackle the world's biggest issues – including the fight against climate change.
This month, like millions of other homes and businesses around the world, The Standard will be plunged into darkness to mark Earth Hour 2022, the global movement that has become a catalyst for environmental action. The resort will mark this important occasion by switching off all non-essential lights for one hour on 26th March 2022, in a dramatic and highly meaningful gesture.
From 8.30pm to 9.30pm (local time), The Standard will extinguish the lights in all parts of the property, including the exterior façades of both main hotel buildings, the lobby area, The Lido restaurant, The Lido Bar, Juice Café and Praça, the restored heritage house and Thai izakaya.
The Earth Hour message will also be communicated to in-house guests, who will be encouraged to turn off their room lights and come together in candlelight at the resort's atmospheric restaurants and lounges, to discuss critical issues and exchange ideas on the practical action we can all take to help save the planet.
"At The Standard, we understand the importance of supporting Earth Hour. This annual event reflects a philosophy we try to practice all-year-round – to reduce our carbon footprint, operate in a more sustainable manner, and build a better future for the next generation. Participating in Earth Hour is a simple gesture, but it forms part of a powerful global movement. The Earth needs a break, so let's all turn off our lights on 26th March,"  said Mr. Amar Lalvani, Executive Chairman of Standard International.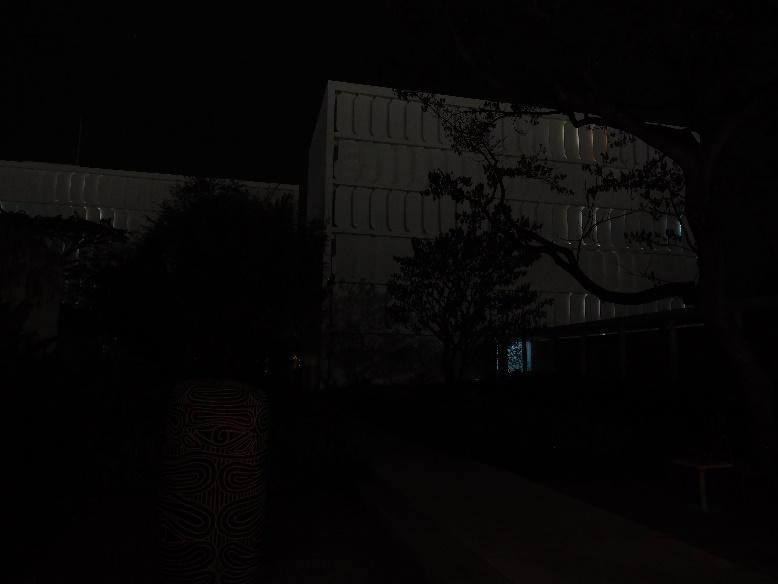 Launched in 2007 by the World Wildlife Fund (WWF), Earth Hour started out as a symbolic lights-out event to raise awareness of climate change. It has grown into one of the world's largest grassroots environmental movements. Held annually on the last Saturday of March, it engages supporters in more than 190 countries and territories, all taking action to ensure a brighter future for the planet.  To learn more, visit www.earthhour.org. 
Newly-opened in December 2021, The Standard, Hua Hin brings a cool Miami vibe to Thailand's golden gulf coast. With 199 rooms, suites and villas, the mid-century design Lido pool and bar, a beachfront Thai izakaya restaurant and juice café, this chic seafront hotel is a haven for curious global explorers.
The Standard hotels are present in the most desirable of destinations, from Miami Beach to the Maldives, London to New York, now Hua Hin and soon Ibiza and Bangkok.
Connect with the hotel via:
Facebook: The Standard Hua Hin
Line: @thestandardhuahin
Web: www.standardhotels.com