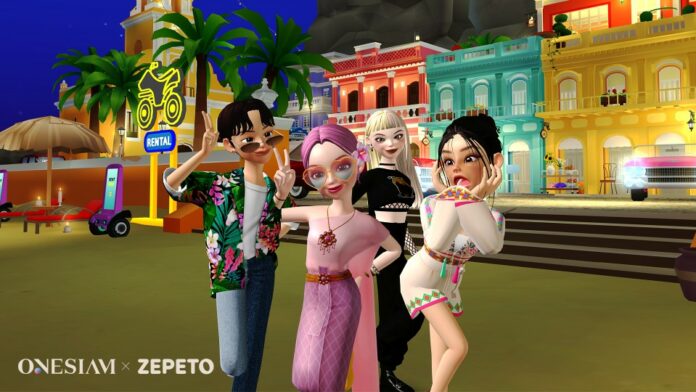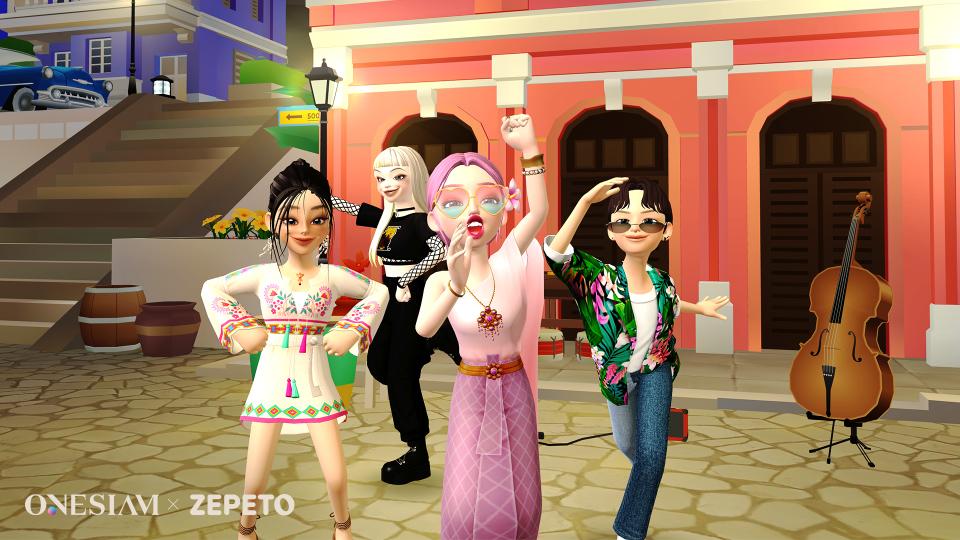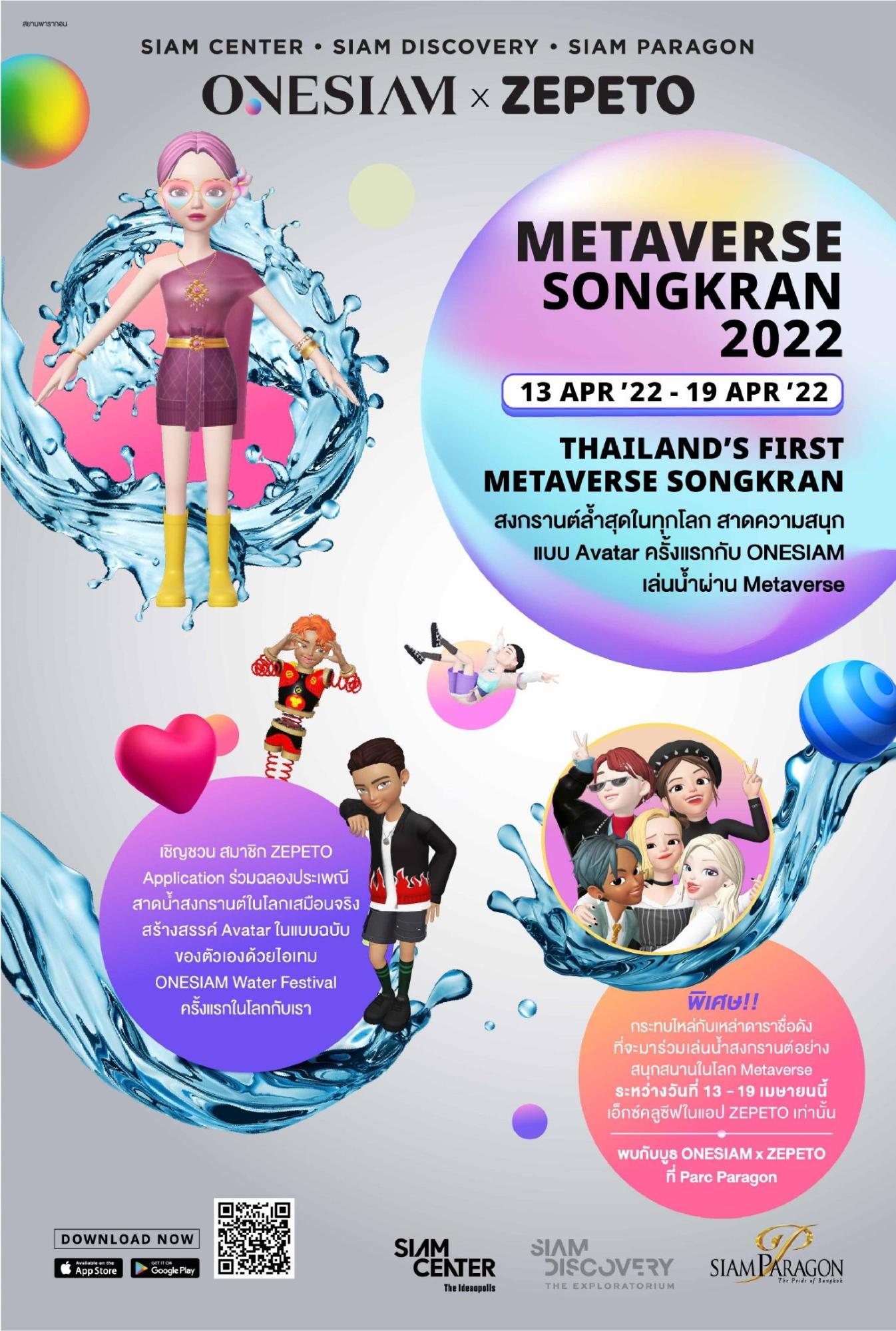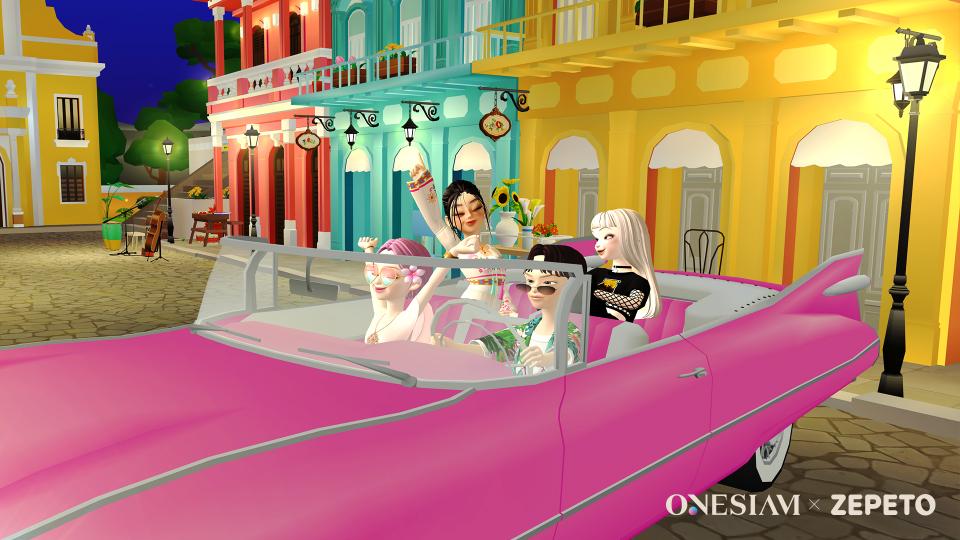 (Bangkok, 8 April 2022) OneSiam, a global destination – a synergy of Siam Paragon, Siam Center and Siam Discovery joins forces with ZEPETO,  fastest growing metaverse platform with over 300 million global users. The collaboration of the two leading companies amplifies the paralleled and seamless experiences between online and offline with the world's first Water Festival in the Metaverse at "ONESIAM x ZEPETO Metaverse Songkran Festival 2022," campaign. The world will celebrate this famous Thai tradition and join the virtual water splashing, anytime and anywhere.  In addition, users will have a chance to Meet & Greet and splash water with popular Thai celebrities' avatars. The special campaign runs from 13-19 April 2022, exclusively at ZEPETO application or join on-ground at OneSiam x ZEPETO booth at Parc Paragon, Siam Paragon.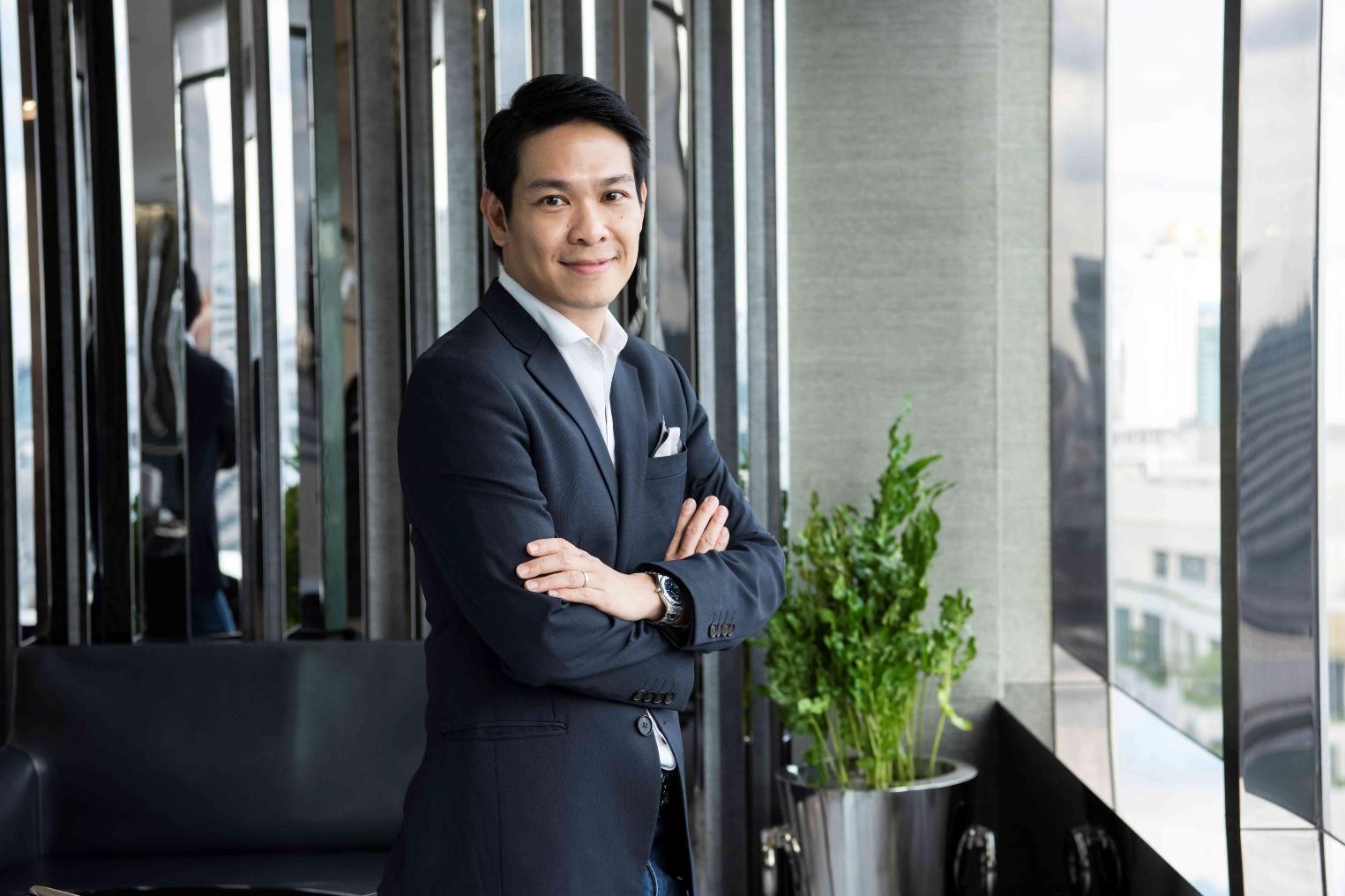 Panthep Nilasinthop, Chief Customer Officer, Siam Piwat Co, Ltd. said "The collaboration with global partner ZEPETO, an application developed by South Korean NAVER Z Corporation or NAVER Z under the same mother company, NAVER who developed LINE application reinforces OneSiam's core missions. We deliver endless universe of experience as well as engage with customers across the globe anytime and anywhere by connecting platforms of global partners into our OneSiam's platforms – the destination in Thailand. We meticulously source activities that fulfill lifestyles, build engagement and bring joy. People will be delighted in the new forms of experiences beyond expectations in the Metaverse and in real life. Our efforts connect Thai to the world in multi-dimensional angles such as culture, fashion, sport and digital. In addition, we expect to expand our customer base to young generations worldwide, especially Gen Y and Gen Z.  We deliver customer satisfaction at its height and aims to be top-of-mind for both locals and international customers. All of these reinforces Siam Piwat's The Visionary ICON vision statement."         
Immerse in the world's first Water Festival at 'ONESIAM x ZEPETO Metaverse Songkran Festival 2022.' Spread the happiness of this grand Thai tradition together with the world. Simply download ZEPETO and crate your unique 3D Avatar and fulfill your imagination. An exclusive fashion-savvy girl Avatar "OneSiam" is also up for selection. Then have fun dressing up your Avatar with special items at "OneSiam Shop" that features traditional Thai and colorful tie-dye costumes together with cool water splashing gears like rain coat, goggle and the water gun! Get ready and join the "Beach Town" for the fun Metaverse water splashing with ZEPETO users worldwide, anytime and anywhere. The Water Festival this year is event more special with popular celebrities joining the virtual water splashing. Only from 13-19 April 2022. Special offline privileges are also on offer, simply download OneSiam SuperApp and ZEPETO app at Parc Paragon, Siam Paragon and get discount vouchers for participating shops.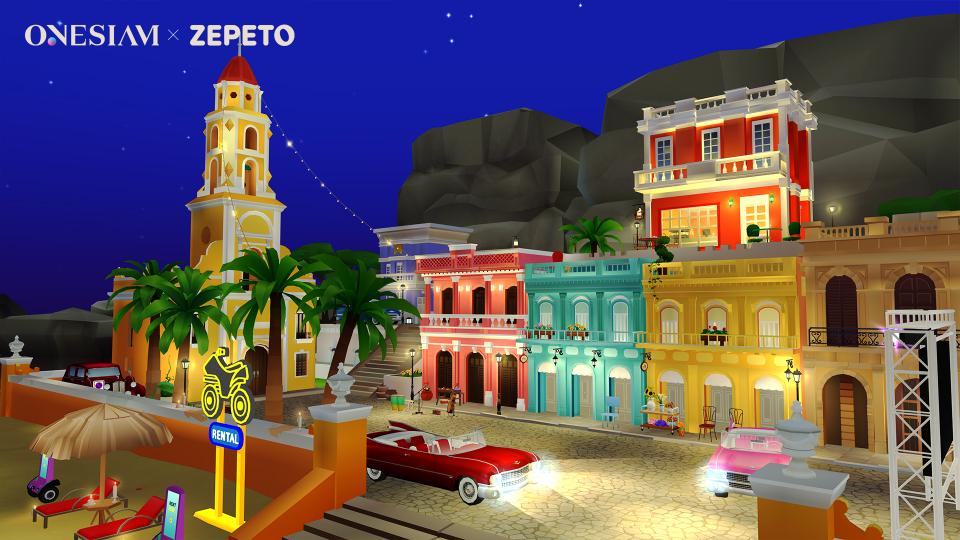 Celebrate Songkran like never before in the universe of endless experiences with "ONESIAM x ZEPETO Metaverse Songkran Festival 2022," exclusively from 13-19 April 2022. Not only the campaign will attract Thai users but will also draw international users that miss the fun of Thai Songkran or interested in joining this popular tradition but won't be able to join this year. This brings Thainess to the eyes of the world and will 'Win the World for Thailand.' For more information, download OneSiam SuperApp, ZEPETO or follow Facebook: @OneSiam, IG: @onesiamofficial or @zepeto.official