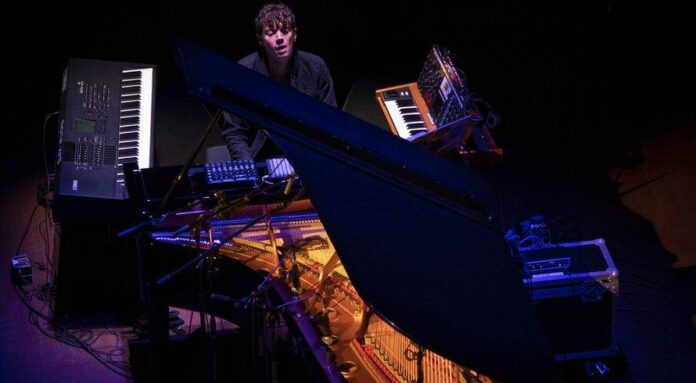 This will be the third time that Luxembourgish pianist, composer and producer Francesco Tristano will be in Bangkok for a set of genre-defying performances from the 10th to the 13th of June that will no doubt be among the highlights of Bangkok's cultural agenda this year.
Francesco's career really has taken off since he first played in Bangkok in 2012. He has recorded two more albums with Deutsche Grammophon including one with Alice Sara Ott, who made her first spectacular appearance in Bangkok in February this year, and that have propelled Francesco's ascent as a concert pianist of international acclaim. Alongside his fascination for Renaissance and Baroque music, he collaborated with Detroit techno legends Carl Craig and Derrick May, and created upbeat projects such as Aufgang and worked with German label Get Physical. 
"Music is music" said Alban Berg in 1928 as to whether there is a distinction between what we consider "educated" or "popular" music. Francesco has certainly endorsed this quote over the last decade of his career, working simultaneously in areas as disparate as they are complementary. His work is widely recognized today as a brilliant example of the ability of classical music to excite audiences today.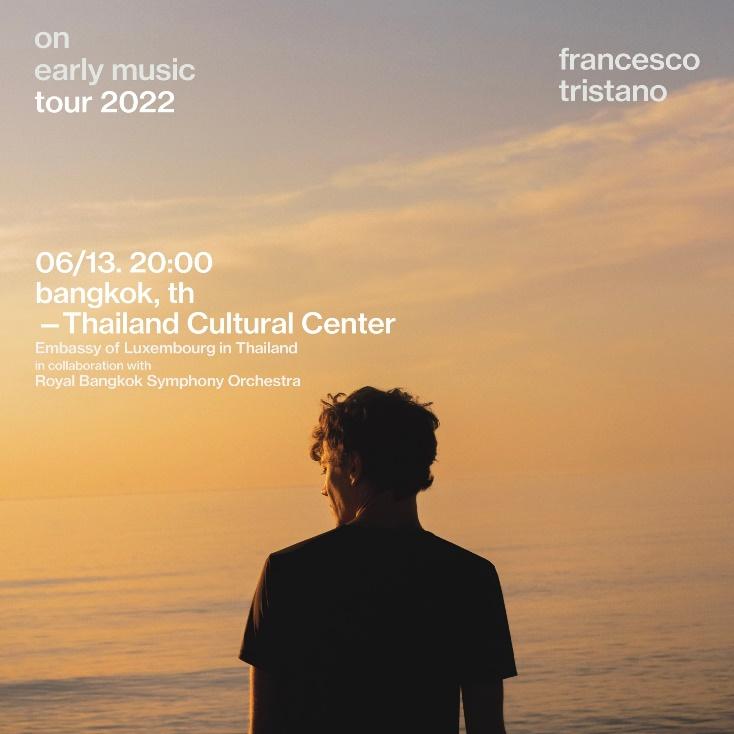 On Early Music Tour 2022 
"I am thrilled to come back to Bangkok, especially now that we have been deprived of live concerts for so long – music is an art form with human interaction at its center". For this special come back, he will be performing in three different yet unmissable shows for fans of both classical and electronic music alike. His tour in Bangkok will kick off with his Piano 2.0 show at the AUA Learning Center on Friday 10th, followed by a live electronic set at Bangkok Island on Sunday 12th before culminating on Monday 13th with his concert On Early Music, showcasing his latest record, at the Thailand Cultural Center, organized in collaboration with the Royal Bangkok Symphony Orchestra.
Luxembourg's National Day is just around the corner as well "and what better way to celebrate this than with one of Luxembourg's most famed musical talents", told us the Ambassador of Luxembourg, Jean-Paul Senninger. Colleagues and friends in Thailand often think of Luxembourg as a country with fairy-tale castles and a powerful economic hub and financial center. "But there is so much more to it, especially a young and thriving creative industry that encompasses widely published authors in different languages, architecture and design, music as well as performing, digital and visual arts!"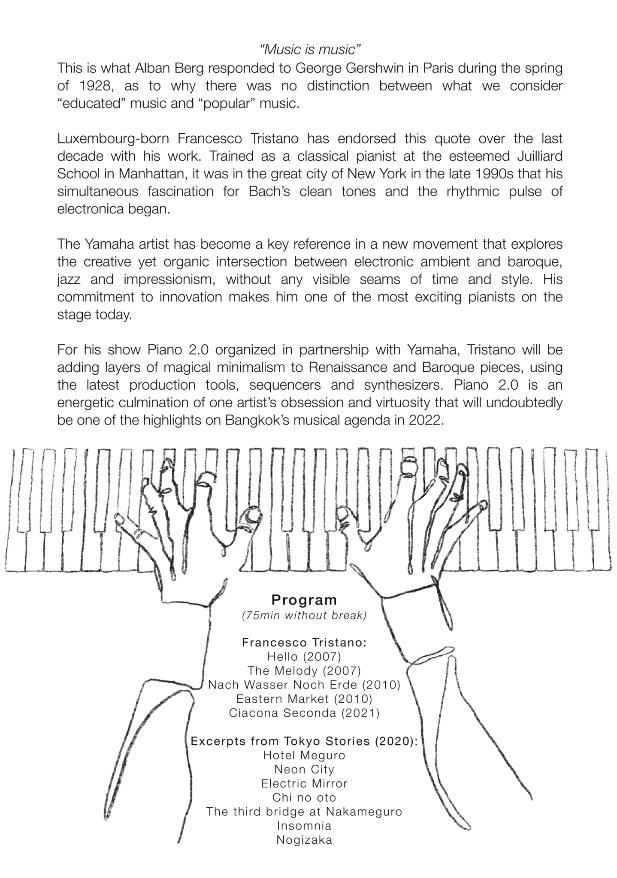 A buoyant and multifaceted arts scene at the heart of Europe 
If you happen to travel in Europe this summer, make sure to stop over in Luxembourg for Esch2022 – Luxembourg's second largest city currently holds the title of the European Capital of Culture. The Embassy regularly supports the screening of critically acclaimed Luxembourgish co- productions, for instance at the upcoming Cinema Diverse organized by the Bangkok Art and Culture Centre (BACC) mid-June as well as at the Beyond Animation Festival in September. The Embassy is actively working to bring more artists form Luxembourg to perform in Bangkok throughout the year. Arts and culture enthusiasts can get an easy overview of Luxembourg's diverse and ebullient landscape on the website of KulturLX (www.kulturlx.lu), Luxembourg's newly established Arts Council. 
"Francesco embodies so many characteristics that are inherent to Luxembourg's DNA: an open and innovation-driven country, a melting pot of cultures with an energetic and modern spirit". In return, now that the cultural scene is finally blossoming again after a pandemic-induced break, the Ambassador also really hopes to enjoy one last Thai Classical Dance before bidding his farewell this summer after three and a half fascinating years in Thailand.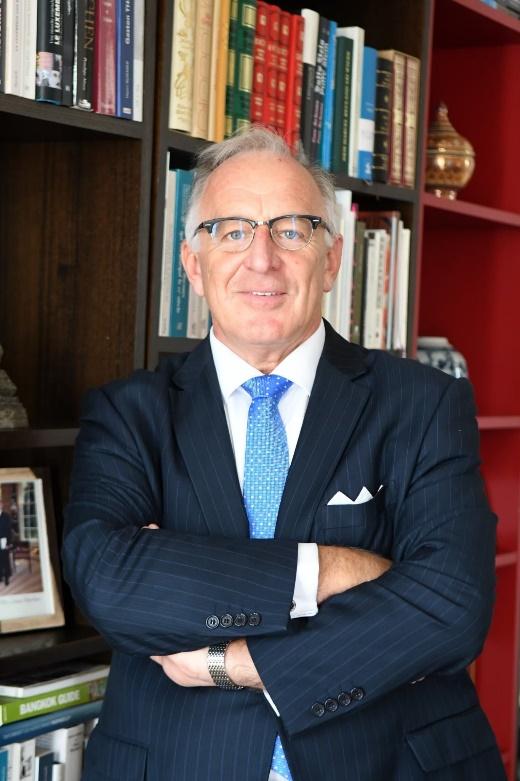 The concerts are supported by Cargolux, King Power, Siam Music Yamaha, B. Grimm, Indorama Ventures, B Medical Systems, Paul Wurth, Muang Thai Insurance, ThaiBev, Villeroy & Boch, Rotarex, SET and OSM. Tickets and information on the concerts at the AUA Language Center (Piano 2.0, Friday 10th June) and the Thailand Cultural Center (On Early Music, Monday 13th June) are available at [email protected] or 02 255 6617 – 18 / 02 255 9191 – 2. The live electronic set on June 12th will be free entrance, more information available on the website of Bangkok Island (www.bangkokisland.com).