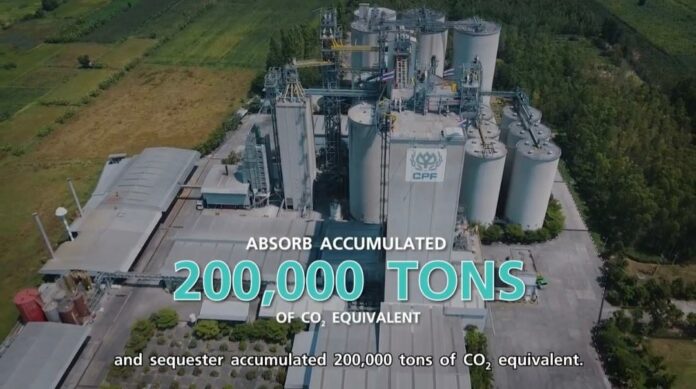 Charoen Pokphand Foods PCL (CP Foods) recently shared experience on climate and biodiversity at the UNGC Leaders Summit 2022.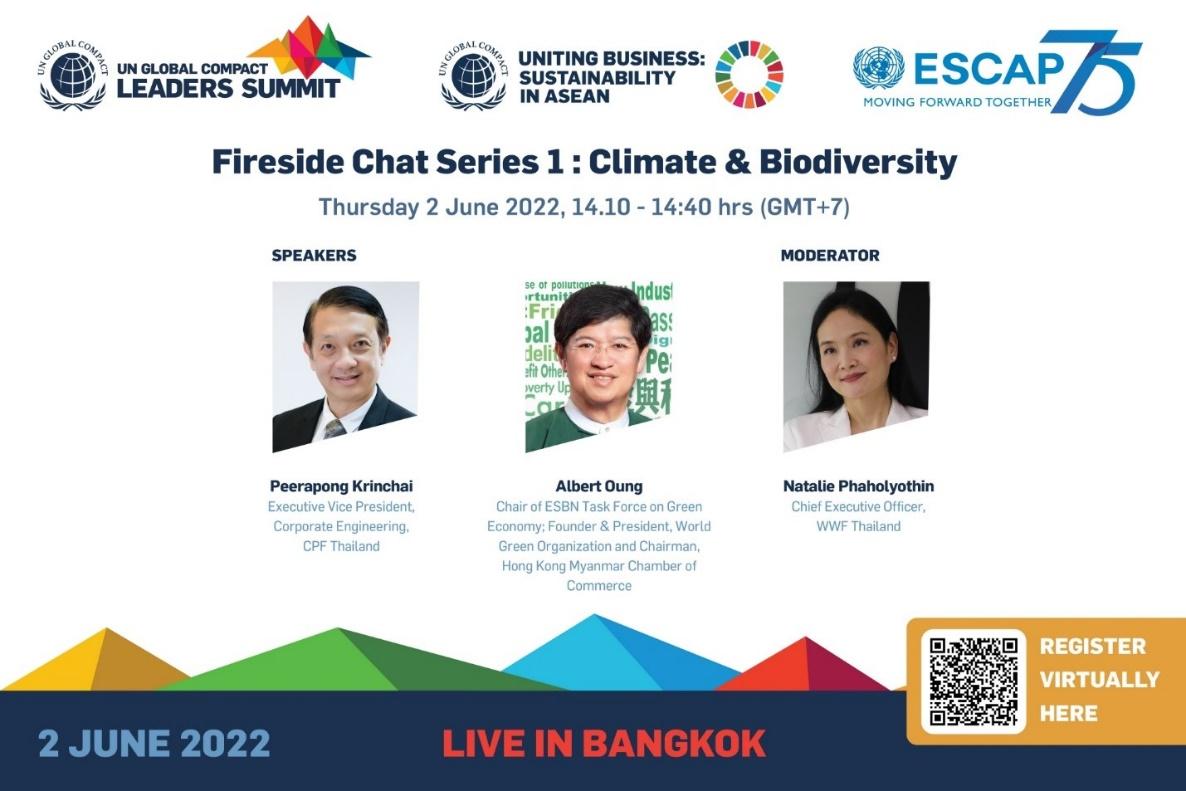 The summit was hosted for the first time in Thailand during 1-2 June by the Global Compact Network Thailand (GCNT) and the United Nations Economic and Social Commission for Asia, the Pacific (UN ESCAP) and the UN in Thailand. The global event, conducted via an online platform, brought together more than 10,000 business leaders, SDG stakeholders, activists, policy makers and emerging leaders from across the globe. Representing CP Foods at the event was Mr. Peerapong Krinchai, Executive Vice President – Corporate Engineering.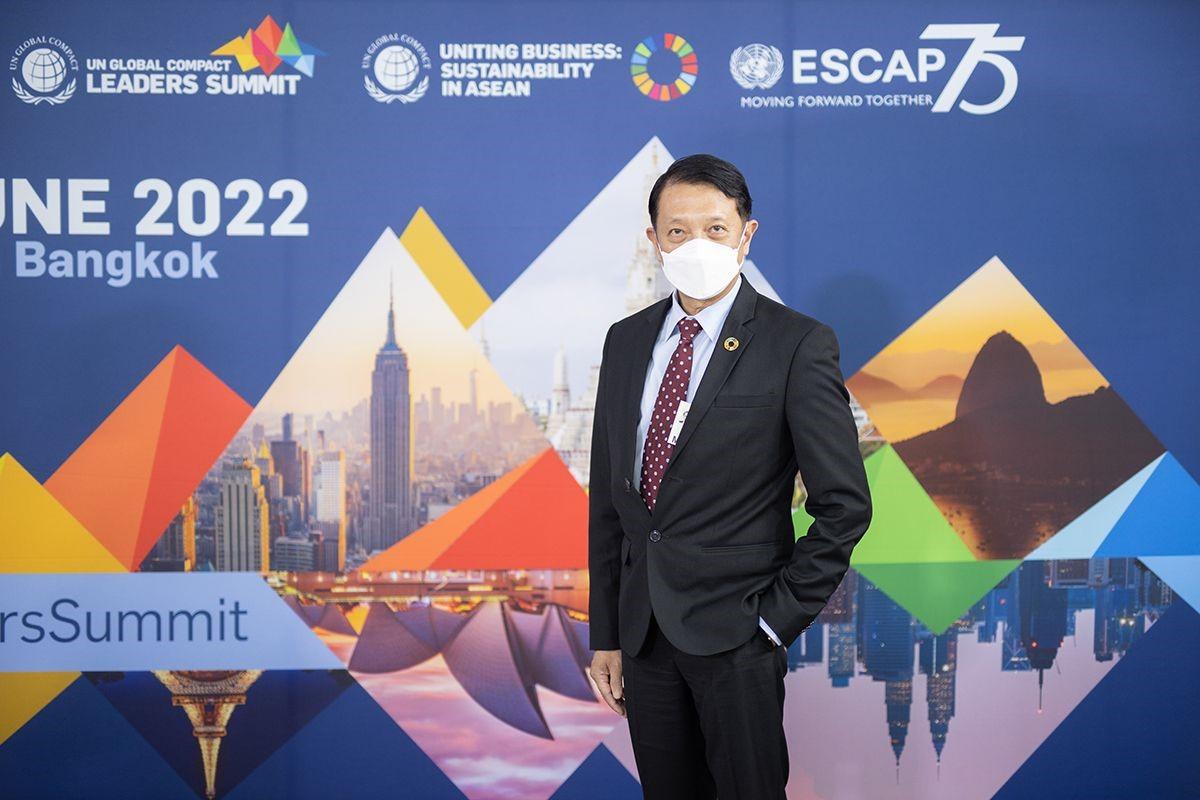 At the discussion on Climate & Biodiversity Mr. Peerapong, as Head of Ambition – Climate, Water & Waste Excellence of CP Foods, said that the Company has placed an emphasis on balancing business growth and environmental care as guided by its sustainability policy. Across the supply chain, the utilization of natural resources has been maximized under the Net-Zero emissions target, to mitigate climate impacts. Production innovations and technology have been embraced, while energy efficiency has been enhanced. CP Foods has installed a biogas system to treat manure and wastewater at pig and layer chicken farms and produced methane and carbon dioxide is used to generate electricity for internal use. 
CP Foods has promoted solar power – solar rooftops, ground-mounted solar panels and solar floating, to harness power as well as reduce greenhouse gas emissions. Solar power has slashed GHG emissions by more than 575,000 tons of carbon dioxide equivalent per annum. Renewable energy at present accounts for 27% of CP Foods energy consumption.          
Aside, CP Foods has devised sustainable sourcing standards and implemented them throughout the supply chain to protect biodiversity. Within 2030, its global sourcing of five principal agricultural materials – corn, palm oil, soybean, tapioca and fish meal – must come from suppliers that promise full traceability and are not involved with deforestation or activities that harm biodiversity. 
CP Foods has recently resolved to apply Blockchain Technology in managing its information to ensure speedy and precise product traceability.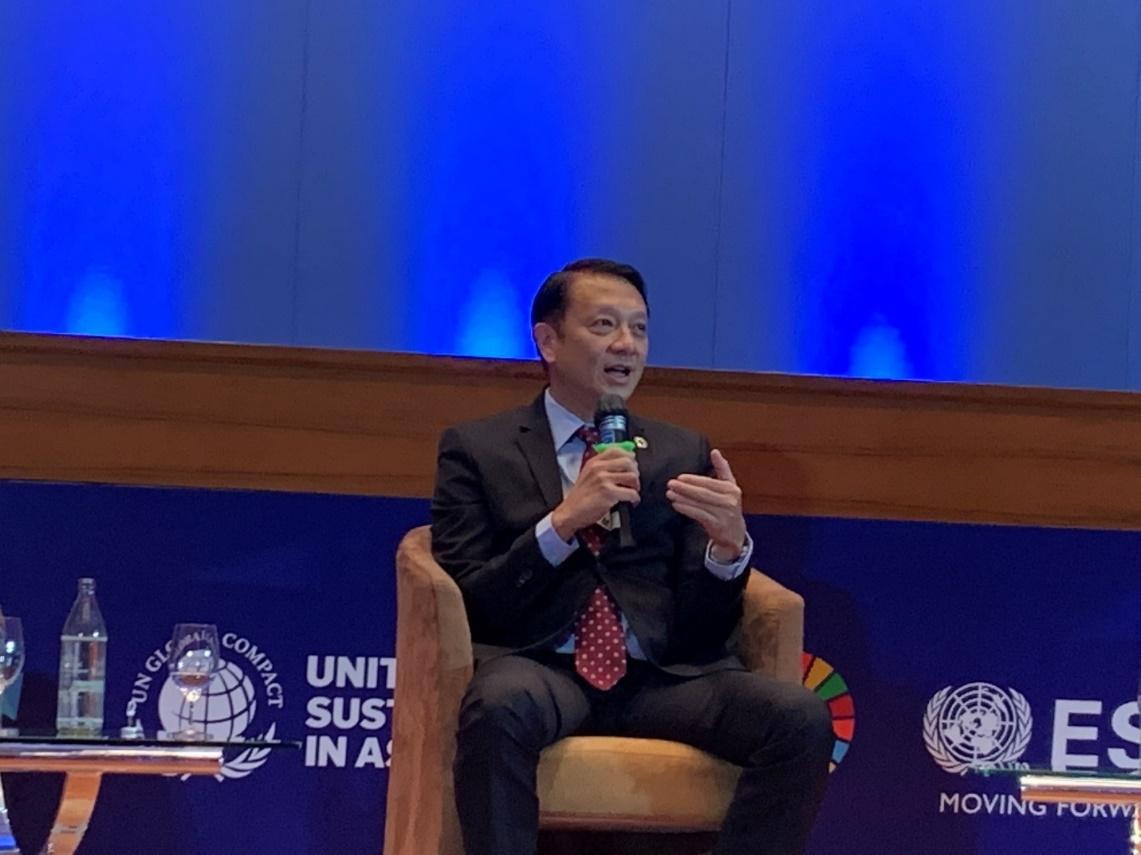 At the discussion, Mr. Peerapong highlighted the need to raise awareness among the next generation that their collaboration is necessary to make a better world. All must contribute as a global citizen, and they must act now.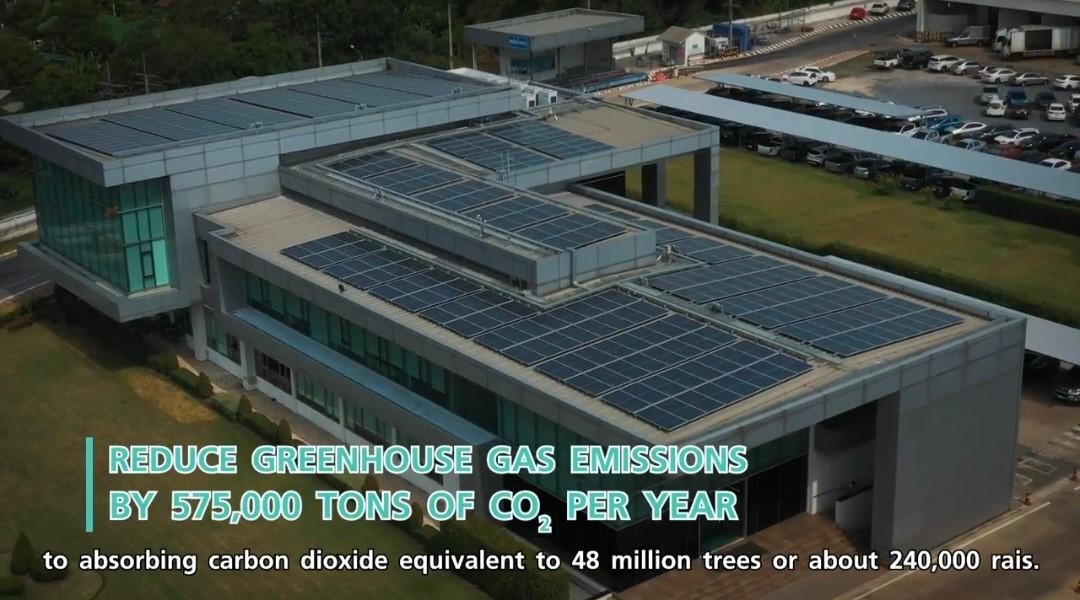 In support of the United Nations Sustainable Development Goals (SDGs), CPF has launched "CPF 2030 Sustainability in Action" Strategy that highlights the 3 sustainability pillars – Food Security, Self-Sufficient Society and Balance of Nature. Guiding the company are the sufficiency economy philosophy and the commitment towards 3 benefits to sustainability – for the Country, the People and the Company – as well as good governance. 
Representing Thai business leaders at the UNGC Leaders Summit 2022 included Mr. Noppadol Dej-Udom, Chief Sustainability Officer of Charoen Pokphand Group; the Secretary-General of Global Compact Network Thailand; the Secretary-General of the Office of Securities and Exchange Commission; a representative of Bangchak Corporation PLC. The summit's sessions focused on ASEAN nations' actions under the Paris Agreement, the network of global leaders in post-COVID 19 sustainability, the progress of the SDGs particularly concerning Net-Zero targets, as well as the actions to narrow knowledge gaps on resources and capital.