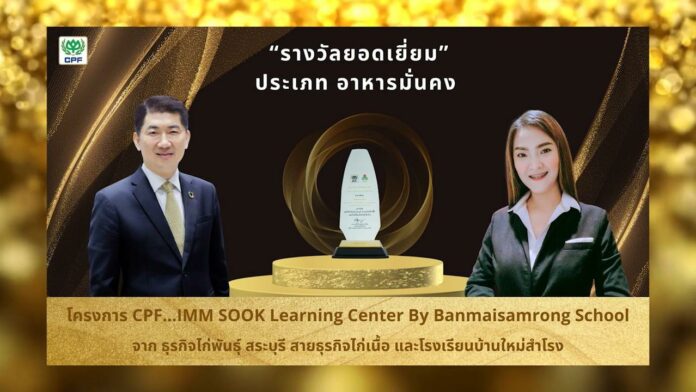 CP Foods presents "3 Benefits" awards to encourage employees doing the good deeds for society
Charoen Pokphand Foods Public Company Limited (CP Foods) gives recognitions to its employees who take initiative to improve the communities surrounding their operational sites . The "3 Benefits" awards were given in honour of the participants and their 67 outstanding CSR programs that make great impact towards the society and the environment in line with ESG approach.
The "3 Benefits" award, which has been held for 6th consecutive year, aims to encourage and recognize CP Foods' employees who takes part in social responsibility projects and adhering to the company's sustainability Strategy so-called "CPF 2030 Sustainabililty in Action", which has been developed from the three pillars ; food security, self-sufficient society and balance of nature. Also, the awards winning projects can be the role model for others to follow.
The 2021's awards were given to a total of 67 projects, comprising of 8 excellent awards, 21 outstanding awards, 34 consolation prizes and 4 recognition awards.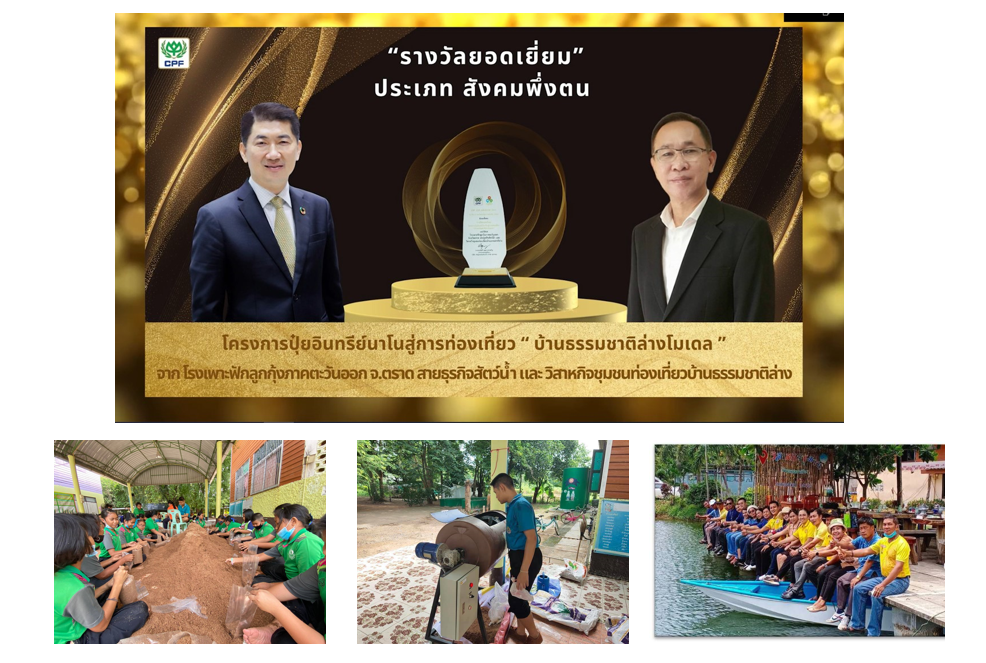 Mr. Prasit Boondoungprasert, CEO of CP Foods congratulated the winners and pointed out about the importance of improving the quality of life of people across the country and the environment. He says "The company and its employees have a commitment in helping society. Having a successful business alone is not enough. Consumers expect much more from us beyond safe and good quality products. Therefore, our employees must be deeply involved in making positive impacts to the society. This must be done with sincerity, strong intentions, and good will,"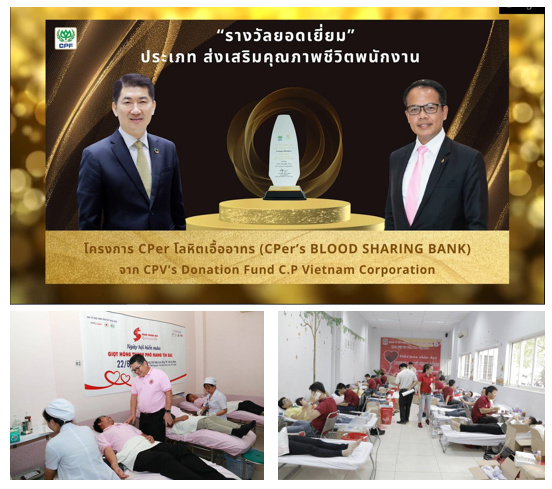 Notable winners in the outstanding award category include CPF …IMM SOOK Learning Center By Banmaisamrong School, Nano Fertilizer, Community drinking water, and CPer's BLOOD SHARING BANK from CP Vietnam. Meanwhile, the recognition awards were given to exemplary project which has fine strategy such as ESR Spirit – Leave no colleague far behind from CP Vietnam, Feed Love &Trust and Agro Feed Green Business.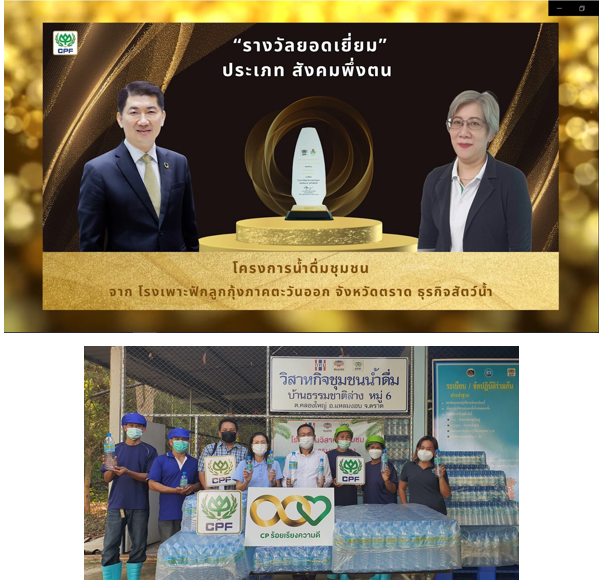 This is the first year to organize the CSR Pitching Contest 2021 in order to give financial fund for the project for implementation and amplification. The Gold Pitch award is given to the project "Community Drinking Water" from the Shrimp Hatchery in Trat province. Meanwhile, Waste to Value… to (Waste) Bank Project received Bronze Pitch prize and four projects received Popular Pitch awards.