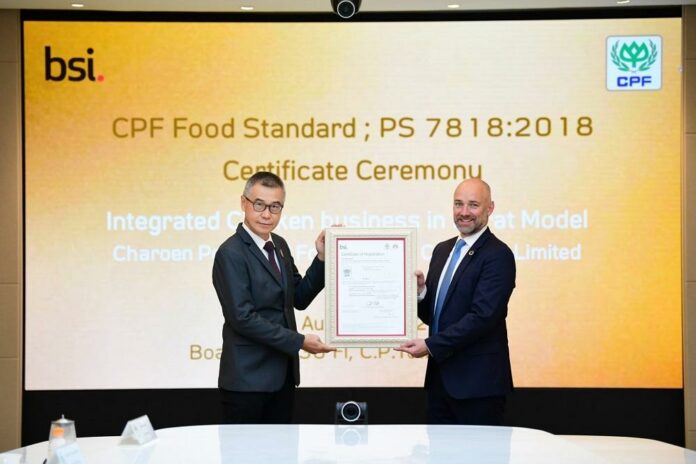 The British Standard Institution (BSI) presented "CPF Food Standard certification, PS 7818 : 2018" to Charoen Pokphand Foods Public Company Limited or CP Foods, for its products made in the Chicken business in Nakhon Ratchasima province. This new standard is aimed at assuring global consumers of a single standard on CP Foods's product quality, safety and sustainability.
CP Foods has launched the pilot project at the Chicken processing plant in Nakhon Ratchasima province, dubbed as "Korat Model", and became the first-ever operation that received the standard certification.
Speaking at the certification ceremony, Dr.Sommai Tachasirinugune, Executive Vice President of CP Foods, said the company joined hand with BSI, the world's leading organization, in establishing a private standard by merging of multiple internationally recognized standards such as CODEX, ISO 9001, ISO 22000, British Retail Consortium (BRC) and Good Hygiene Practices.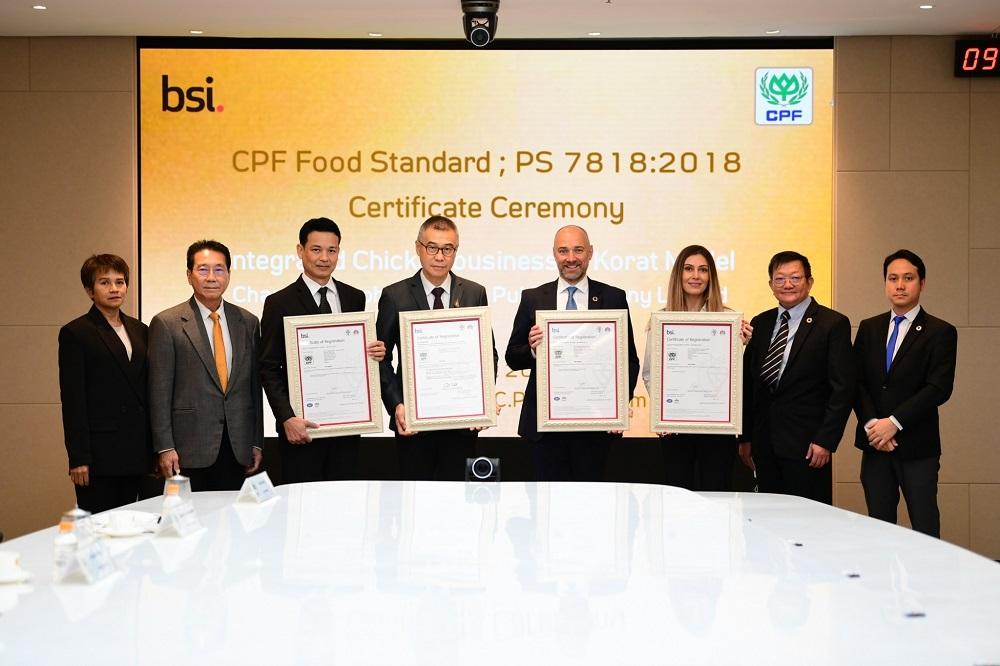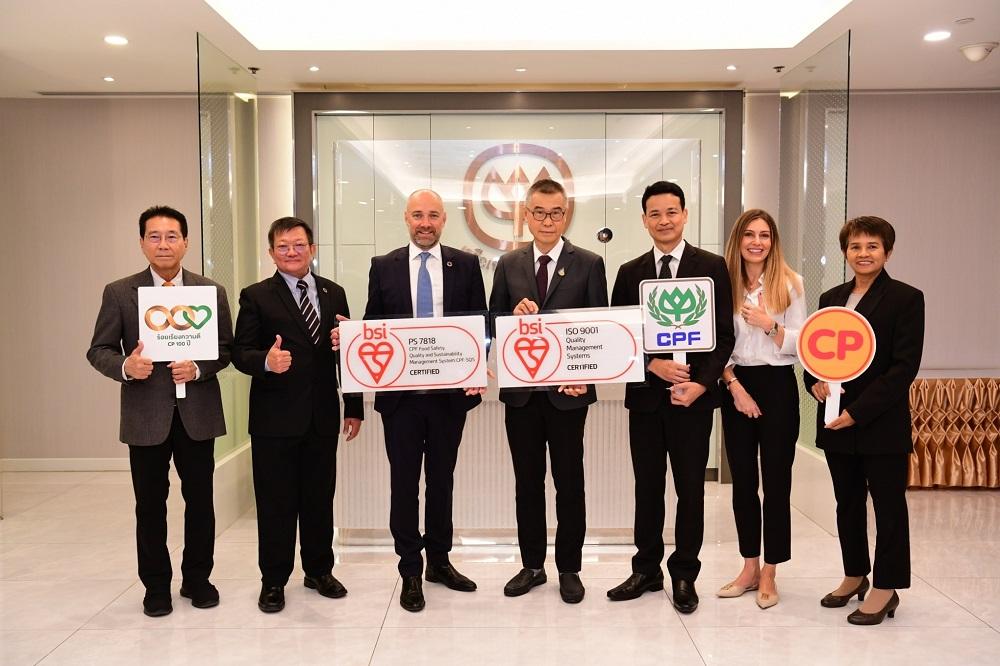 This "one standard for all" will be applied by CP Foods operations across the globe to conform standardize the food safety and quality, and concerning environmental and social responsibility, throughout integrated feed-farm-food operations. Subsequently, the product quality consistence and consumers' trust will be established, allowing CP Foods' products to be a globally-recognized and fulfilling the company's "Kitchen of the World" vision.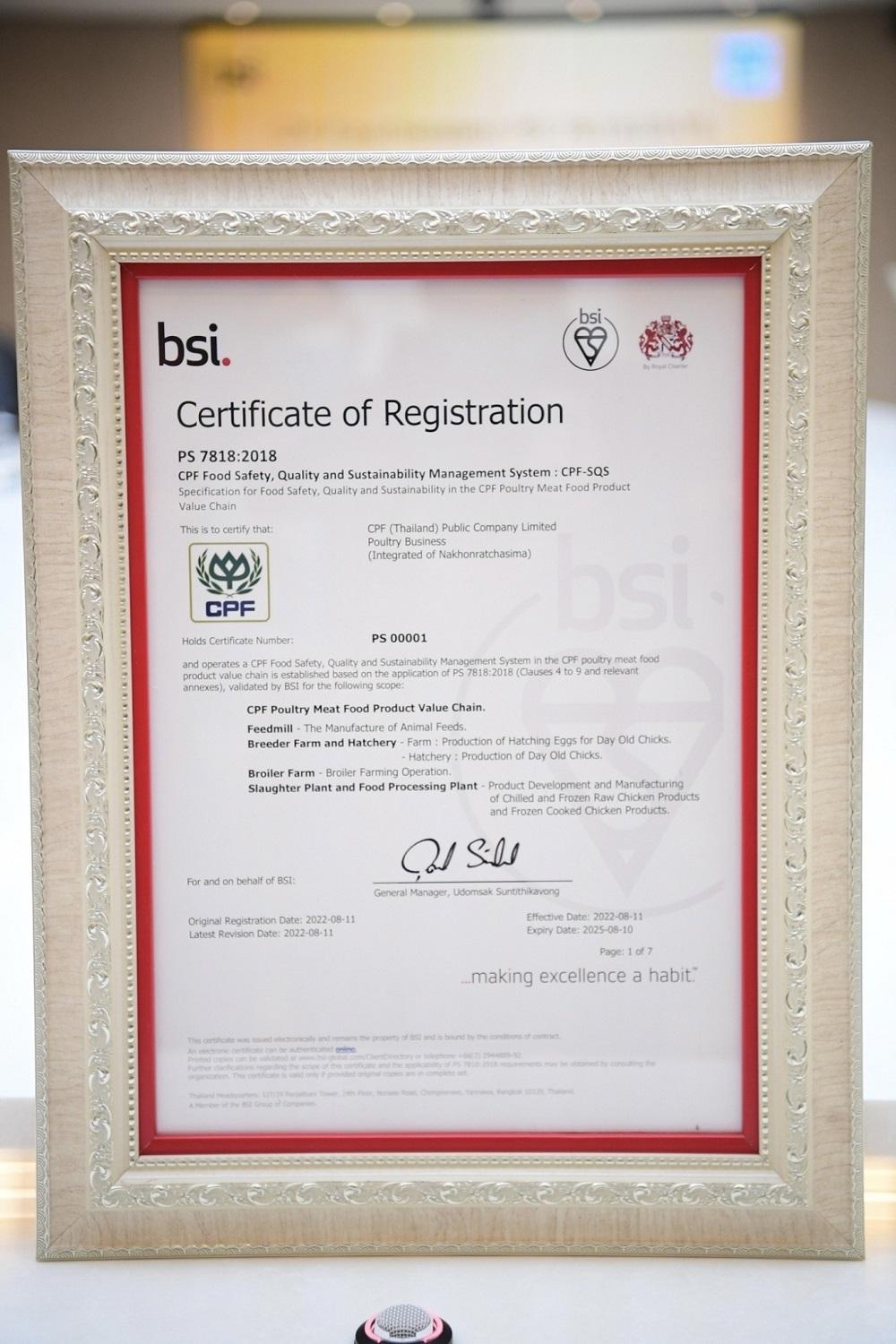 Todd Redwood, Global Food and Retail Supply Chain Operations and Compliance Director at BSI Global, congratulated CP Foods' for the successful application of CPF Food standard, will help
ensure quality and hygiene foods among partners, consumers and other stakeholders.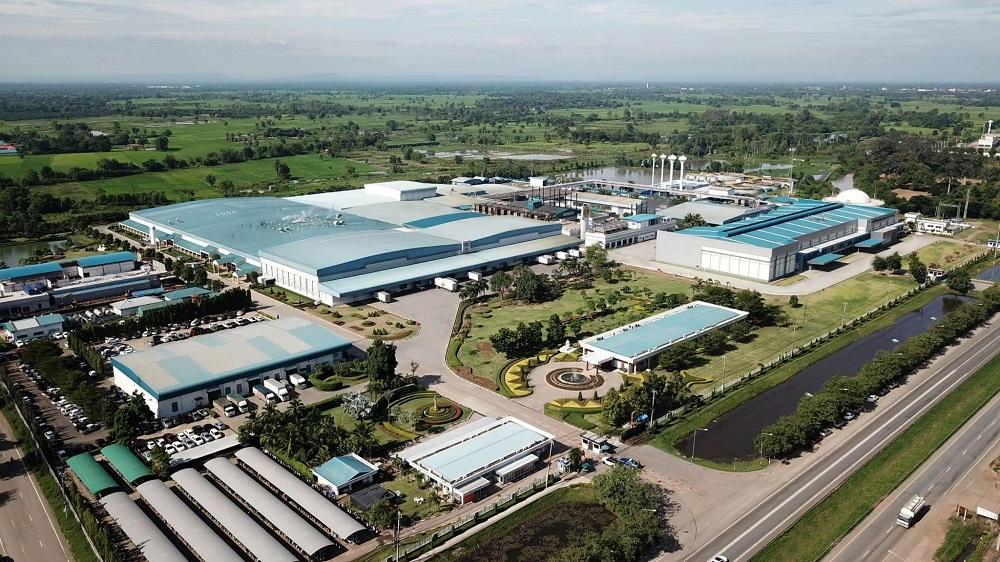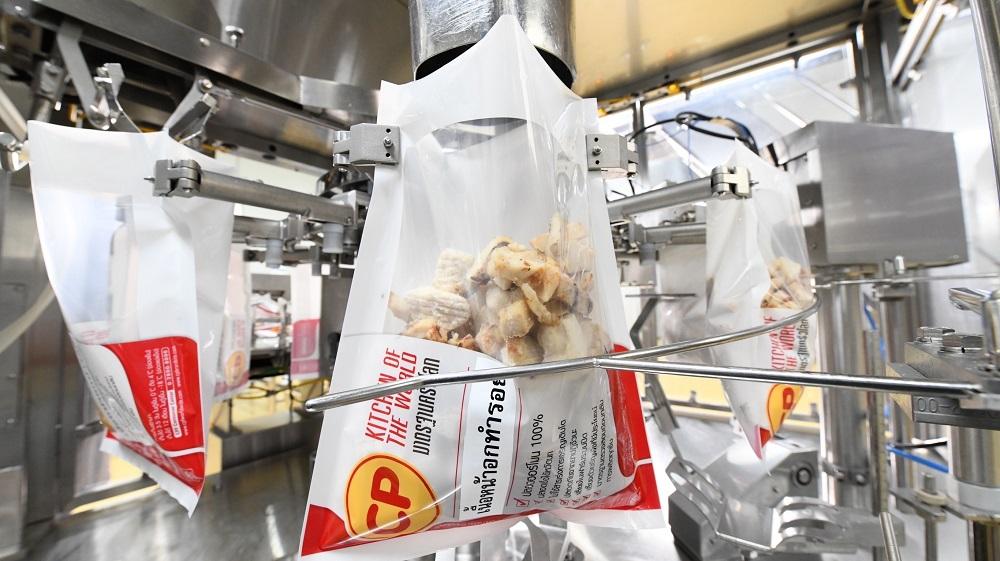 "Being certified CPF Food Standard demonstrates a commitment to improving food standards and deliver quality, safe and sustainable products with a single standard worldwide," He said.
The company will later apply this standard to other businesses operated by CP Foods such as duck business and ready-to eat meals accordingly.