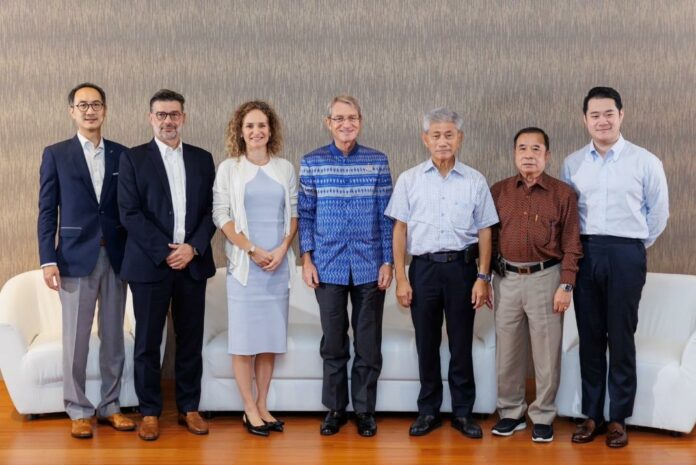 Acquisition strengthens the company's leadership in the healthcare industry
B.Grimm Healthcare acquires Medline, Unison, F.C.P. and  All Research to enhance competitiveness and drive sustainable growth

The Unison Group of companies is a leading pharmaceutical and healthcare products manufacturer and distributor with a strong presence across Thailand and internationally

Forges the expertise, experiences and networks of B.Grimm and the Unison Group, will enable B.Grimm Healthcare to become an industry leader in Thailand
Bangkok, 10 October 2022 – B.Grimm Healthcare, a company under B.Grimm Group, announced today the acquisition of Medline, Unison, F.C.P., and All Research, effective on 30 September 2022. The acquisition is part of B.Grimm's strategy to drive sustainable growth of its healthcare portfolio, as it continues to enhance the accessibility of high-quality healthcare products for everyone.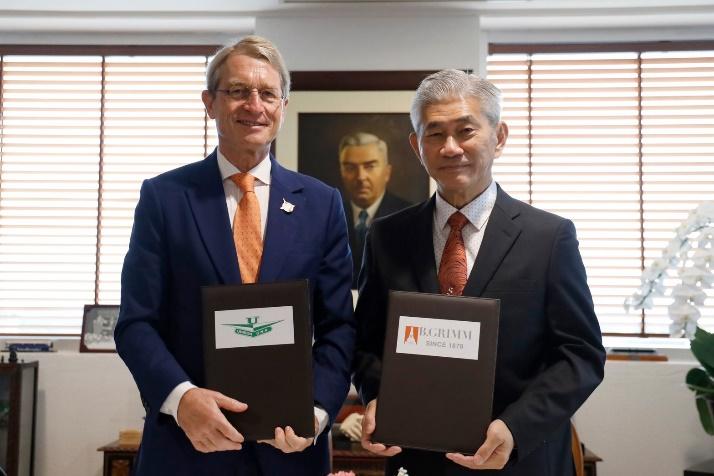 B.Grimm was founded in Thailand in 1878 during the reign of H.M. King Chulalongkorn (King Rama V), as a chemist's shop, the Siam Dispensary. It was the first modern pharmacy in Thailand to provide people with healthcare support and medicine. B.Grimm carries on a tradition of  144 years of doing business with compassion to promote the quality of life for Thais. In addition to its long-standing healthcare business, B.Grimm is a multi business corporation active in the fields of energy, industrial systems, real estate, transport, digital and lifestyle. 
Founded in Thailand as a family business, the Unison Group has become one of the leaders in the country's healthcare industry. Began with Medline, a modern pharmaceutical importer in Thailand, has operated for over 31 years with wide range of portfolio of its pharmaceutical products. In 1995, the company acquired Unison Laboratories (Unison), a pharmaceutical manufacturer, to enhance its business capabilities and to complete its value chain for both importation and manufacturing. The Unison group also expanded into food supplements and cosmetics through the acquisition of F.C.P., harnessing its technology and pharmaceutical insights to help advance product quality. Presently, the Unison Group is established in both locally and in more than 20 countries.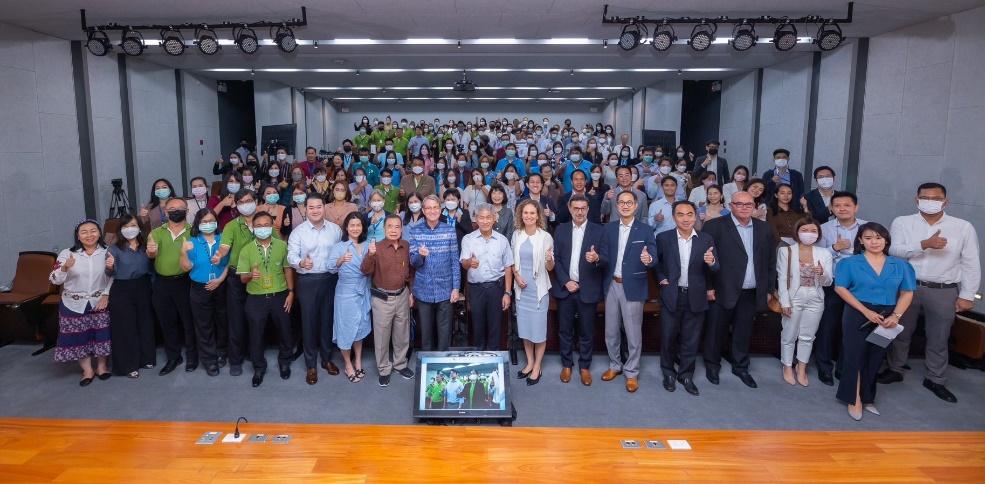 Dr. Harald Link, Chairman of B.Grimm, said, "B.Grimm Healthcare's portfolio has been a priority for B.Grimm since 1878. The acquisition is a key milestone as we continue our  philosophy of doing business with compassion, which we have adhered to for 144 years in Thailand. Our philosophy is rooted on our commitment to society, the environment, and our communities. We strive to uplift people's quality of life, while bringing prosperity and happiness to Thai society. B.Grimm Healthcare plays a critical role in creating positive social impact and enhancing access to high-quality products for all, which is aligned with our social responsibility and community support strategy to promote sustainable growth." 
Ms. Caroline Link, President of B.Grimm Joint Venture Holding Ltd., stated, "As Thailand's leading healthcare company, the Unison Group has high growth potential. The acquisition will help strengthen our business as we advance growth of B.Grimm Healthcare, enabling us to become a leader in the industry. We remain committed to creating value for a better society. We will continue to invest in innovation and digital technologies, and in providing comprehensive healthcare solutions, to address the challenges of current and future generations."
This acquisition is part of our expansion strategy to grow B.Grimm's healthcare portfolio, with the goal of contributing to Thailand becoming a leading hub for research & development, pharmaceutical manufacturing and high-quality healthcare products with international standards. We are committed to promoting quality of life for all people and improving access to the products of quality."