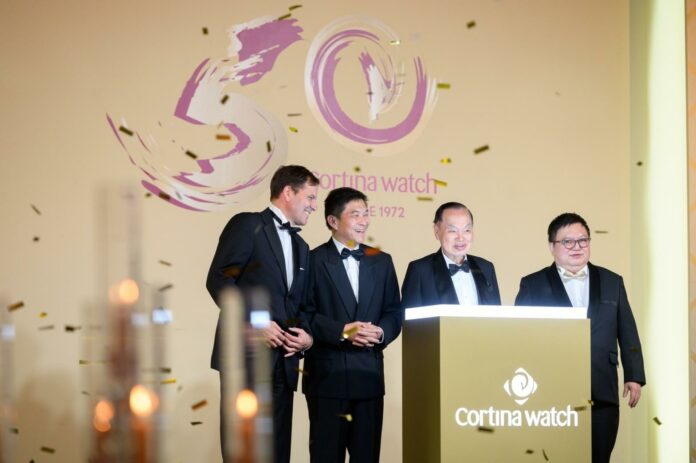 2022 marks a monumental year for Cortina Watch as it commemorates its 50th year of becoming one of Asia Pacific's foremost luxury watch retailers and distributors. The gala traced the growth and transformation of Cortina Watch over the past half a century, from its humble beginning as a family-run retail store that debuted amid the quartz crisis and subsequently growing from strength to strength to becoming a publicly listed company with over 40 boutiques region, including Singapore, Malaysia, Thailand, Indonesia, Hong Kong, Taiwan, and Australia. Throughout the years, Cortina Watch has stayed true to the vision of its founder, Mr Anthony Lim, by putting the core values of trust, loyalty, and reliability at the heart of the business.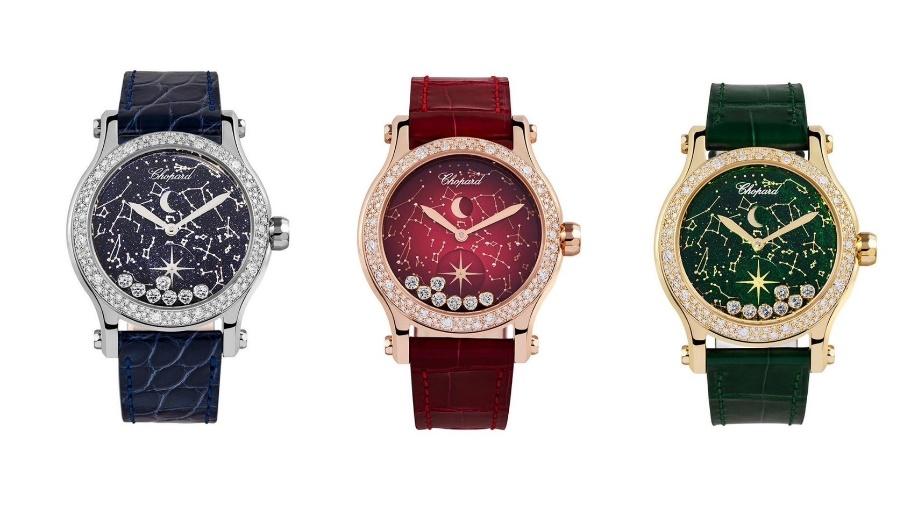 This year, Cortina Watch also marked this epic milestone with a series of commemorative events. Some of them include Patek Philippe's travelling exhibition showcasing some of Cortina Watch's collection of unique dome clocks and both past and present anniversary editions from the Swiss watchmaker, the Blancpain Fifty Fathoms Bathyscape exhibition, "Happy Sport – Tale of an Icon" exhibition with Chopard, followed by a Franck Muller exhibition in September. Furthermore, Singapore Heart Foundation's (SHF) third wellness facility – the SHF-Cortina Watch Heart Wellness Centre, was officially unveiled in August. Cortina Watch also collaborated with eight brand partners to launch exclusive celebratory edition timepieces. Together with Patek Philippe, Blancpain, Cartier, Chopard, Corum, Franck Muller, H. Moser & Cie., and Tag Heuer, a total of 16 limited edition models were presented as part of the golden jubilee festivities. Key management personnel of Cortina Watch's longstanding brand partners also sent in personal congratulatory messages. Some even flew to convene for Cortina Watch's monumental celebratory gala dinner at the Ritz-Carlton Millennia Singapore on 19 November.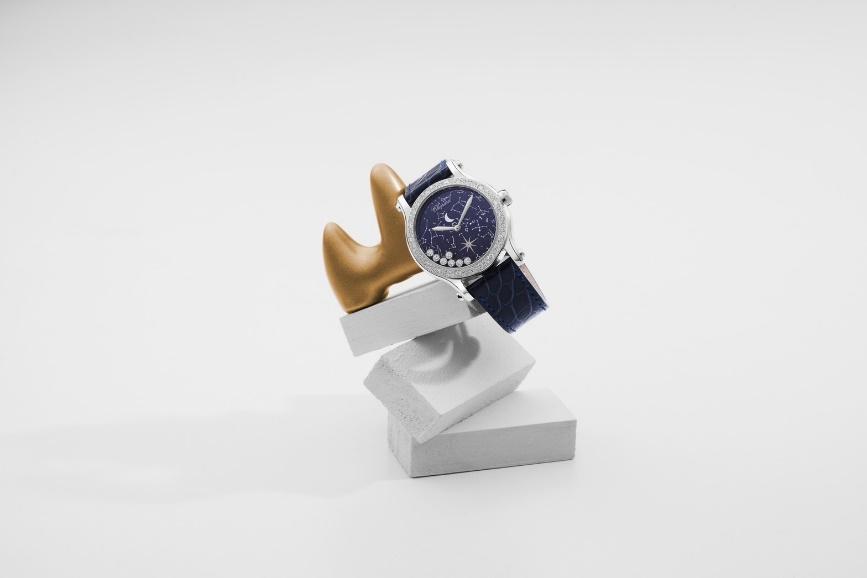 During the gala dinner, Jeremy Lim, CEO of Cortina Watch & COO of Cortina Holdings, attributed the success of Cortina Watch to the strong foundation laid down by its founder, as well as the passion and steadfastness of its staff. "Had it not for our chairman Mr Anthony Lim, who made a bold decision to start Cortina Watch 50 years ago, we probably would not be here
today celebrating our golden jubilee. In our business, trust and passion are always key to our success. And it is the trust that has enabled us to build longstanding relationships with all our brand partners and business associates. Cortina has gone through many ups and downs over the past 50 years, including many recessions and adverse economic situations, not forgetting a pandemic that has made everything even more challenging. However, we have steered through these challenges because of our dedicated and passionate team of employees."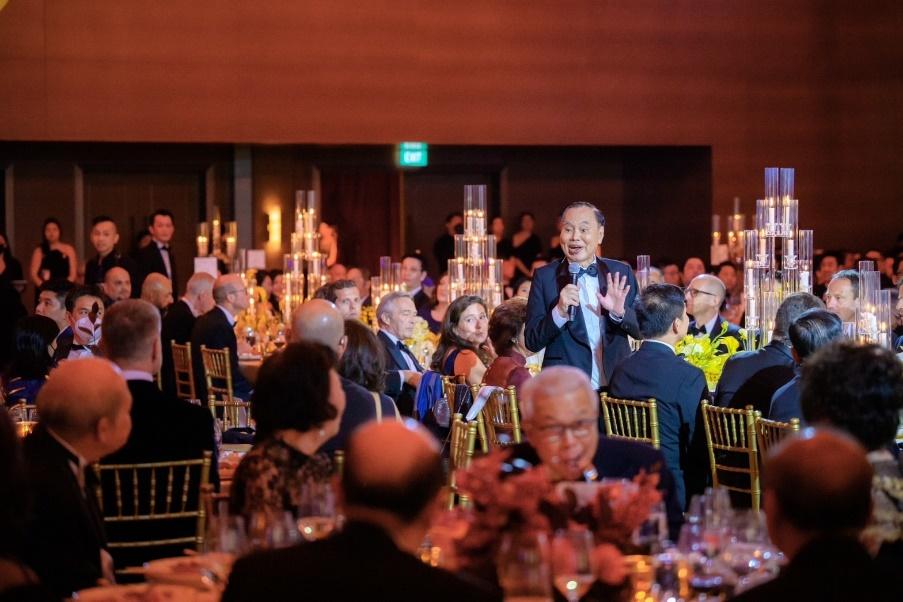 Since launching its first boutique at the Colombo Court in 1972, Cortina Watch has served customers for half a century. Thanks to close bonds fostered between sales staff and their customers, many of these loyal customers have been with Cortina Watch since the beginning. Some have even progressed to building multi-generational relationships with the watch retailer. 
Mr Sunny Lau, Senior Boutique Manager of Cortina Watch Singapore, has even worked at the company since the beginning and gave his best throughout the past five decades. He beams with pride as he looks back on his days starting out, "I started with Cortina Watch in 1972 and personally witnessed our growth from a humble store in Colombo Court to an international corporation. It was definitely not a bed of roses all the way, but as we grew from strength to strength together, I was rewarded with the most wonderful experiences, and I would not have traded them with anything else."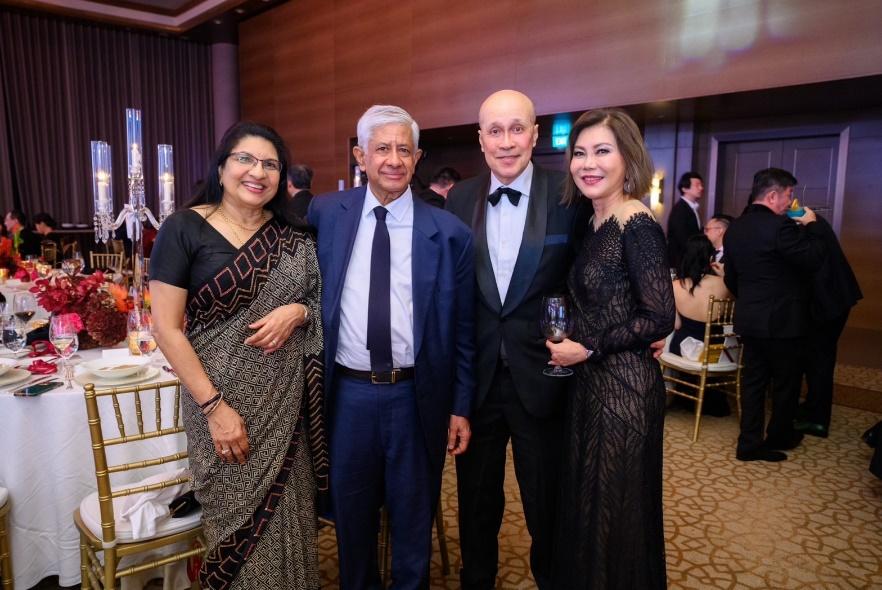 Cortina Watch's founder and Chairman, Mr Anthony Lim, also expressed his heartfelt gratitude towards these dedicated staff. He says with great appreciation, "Our employees are a part of our family. We cherish them and their efforts in lifting the company up. Our success is theirs. Loyalty is a two-way street — we need to be as devoted to our staff, partners and customers as much as they are supportive of us."
In addition, Cortina Watch has always been committed to giving back to the community and championing social responsibility. Donations in the form of cheques totalling S$1.62 million were also presented to several organisations, including the Community Chest (for AWWA), Singapore Heart Foundation, Ren Ci Hospital, Kwong Wai Shiu Hospital, and the Singapore University of Social Sciences (SUSS).   S$1 million was channelled through Community Chest to AWWA Ltd. AWWA provides early intervention for pre-schoolers, education and integration support for children and adults with additional needs, social assistance for vulnerable families, and care services for seniors. AWWA's mission is to empower the disadvantaged to maximise their potential to lead independent and dignified lives.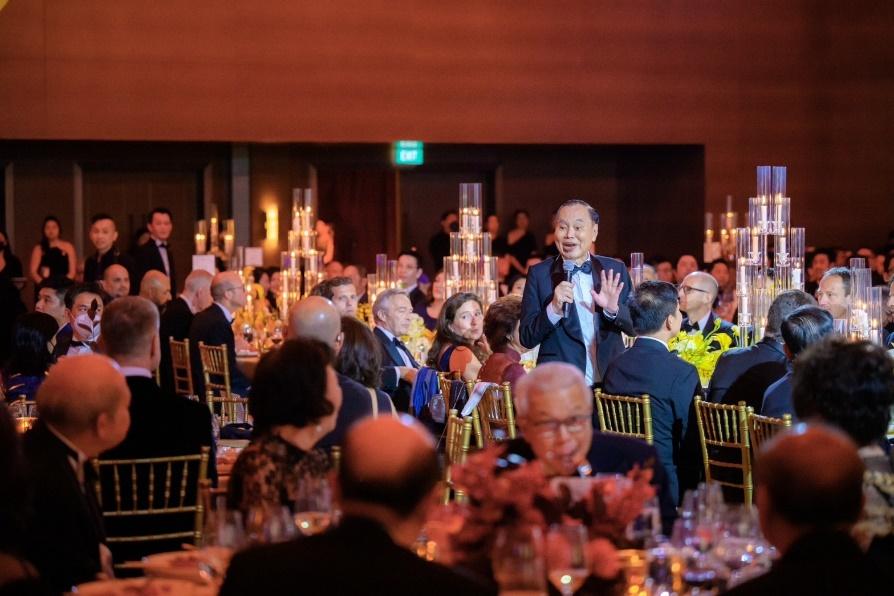 Mr Raymond Lim, CEO of Cortina Holdings says, "I think the role of the retailer today, at least from my perspective, is to have an active role in helping brands develop their presence in our markets. This effort entails a lot of trust on all sides: the brands, our customers and ourselves. Trust is what has shaped our work and success, from 1972 till today."