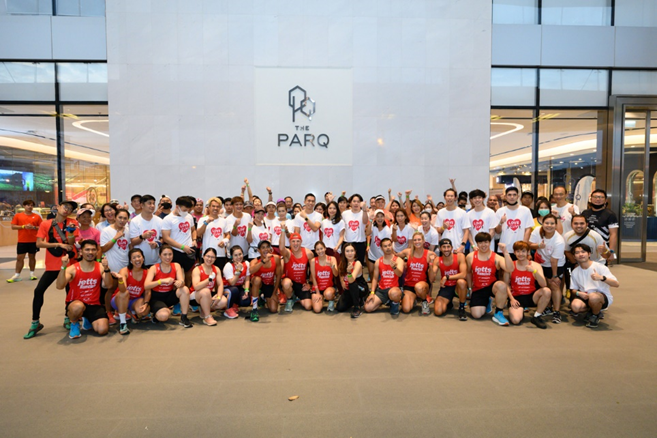 The PARQ in collaboration with Jetts Black Fitness
Organized a running event "LOVE RUN" to strengthen physical and mental health on Valentine's Day 2023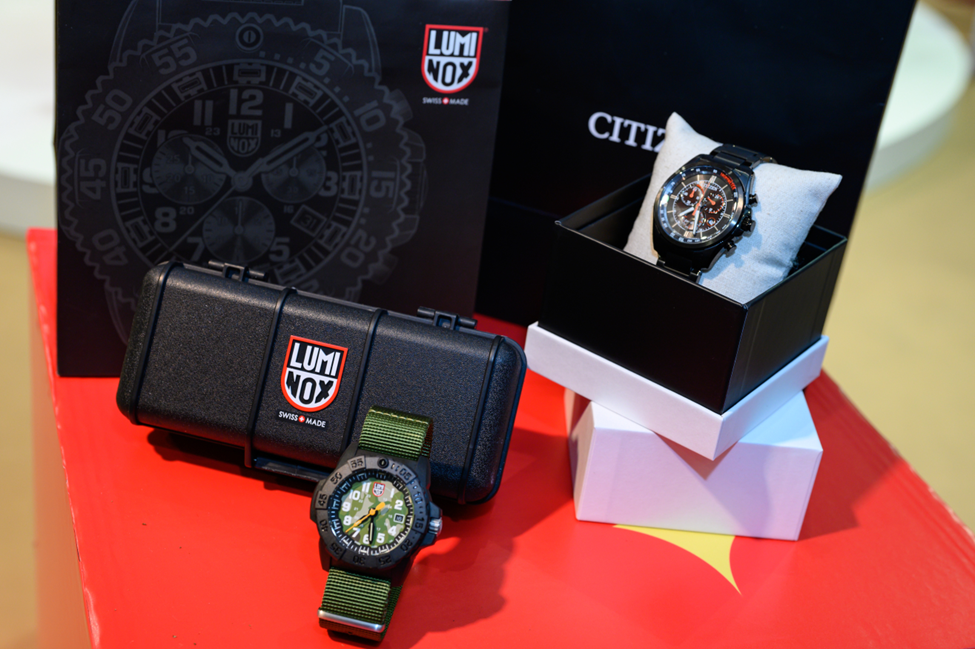 The PARQ, a lifestyle mixed-use development integrating smart workplaces and retail under the concept of "Life Well Balanced", had collaborated with Jetts Black Fitness and organized the
"LOVE RUN" running starting from The PARQ and heading to Benjakiti Park. This emphasizes
The PARQ's vision of enhancing the well-being of building residents and visitors to deliver a balanced lifestyle in all aspects during the 2023 Valentine's Festival, under the concept of "Power Of LOVE" which is suitable for love in all forms, including lovers, family, best friends, colleagues and loving yourself. Moreover, the "LOVE RUN" encourages strengthening a 'Strong Soul' or willpower.
It stimulates mental agility and alertness to bring power to face new everyday challenges and motivate yourself to care for the body and soul.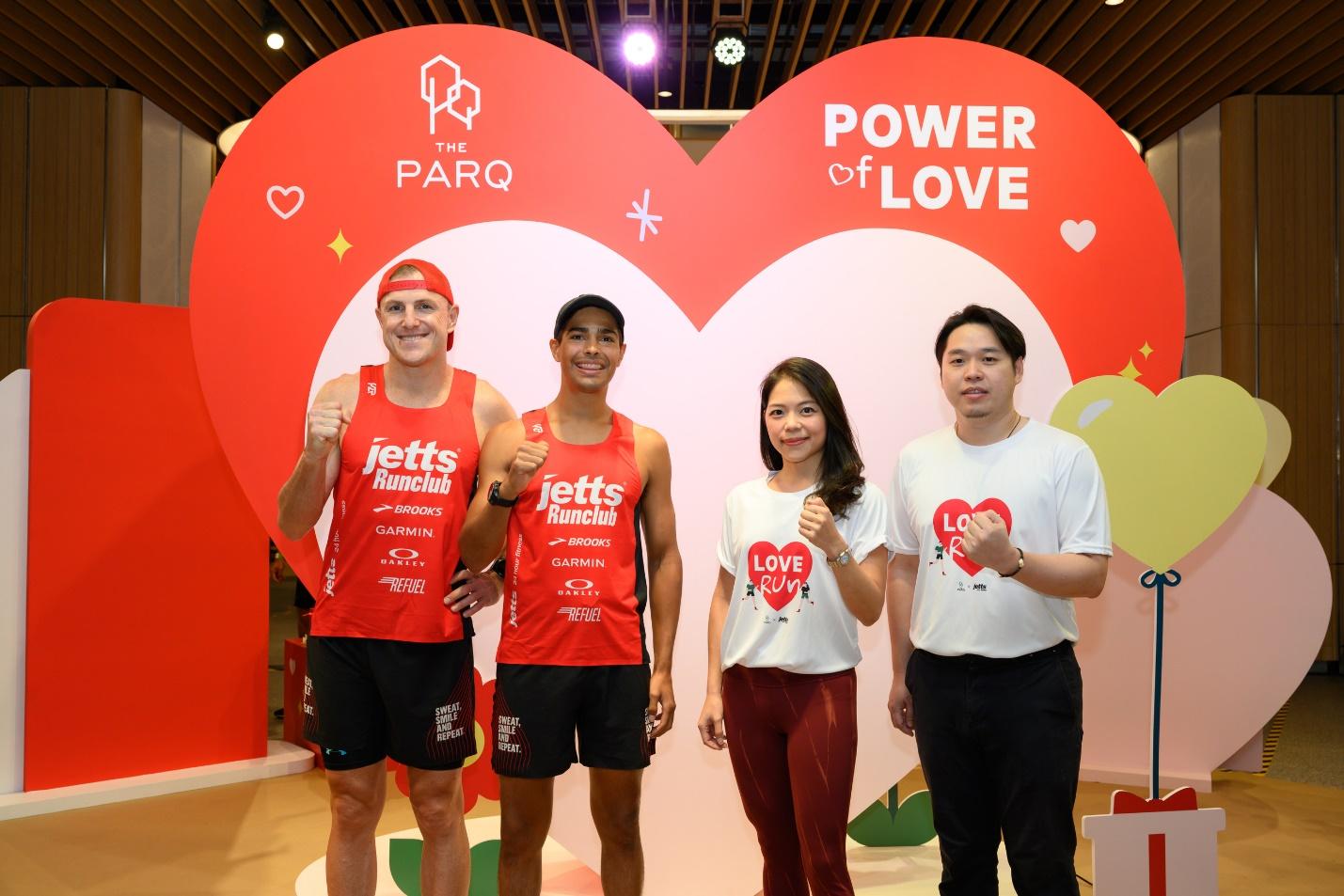 Christoph er (Frederick) Mascarenhas-Keyes, iron man triathlete and the talented coach of #TEAMJETTS shares useful techniques for all runners. "Running has become a popular activity among Thai, and I think it's important for all runners to have a good understanding and skill to be highly efficient and avoid injury. Most runners tend to run with a heel-striking technique, where the foot makes contact on the ground with the heel first. Heel-striking runners often tend to over-stride, leading to increased breaking forces upon contact with the ground which is about five times the runner's body weight increases the likelihood of injuring their ankle, knees and even the back.
A recommended technique is running with a midfoot strike by striking the ground with an almost flat foot, with your heel and forefoot contacting the ground simultaneously. Most important is to stretch your muscles every time you complete an activity.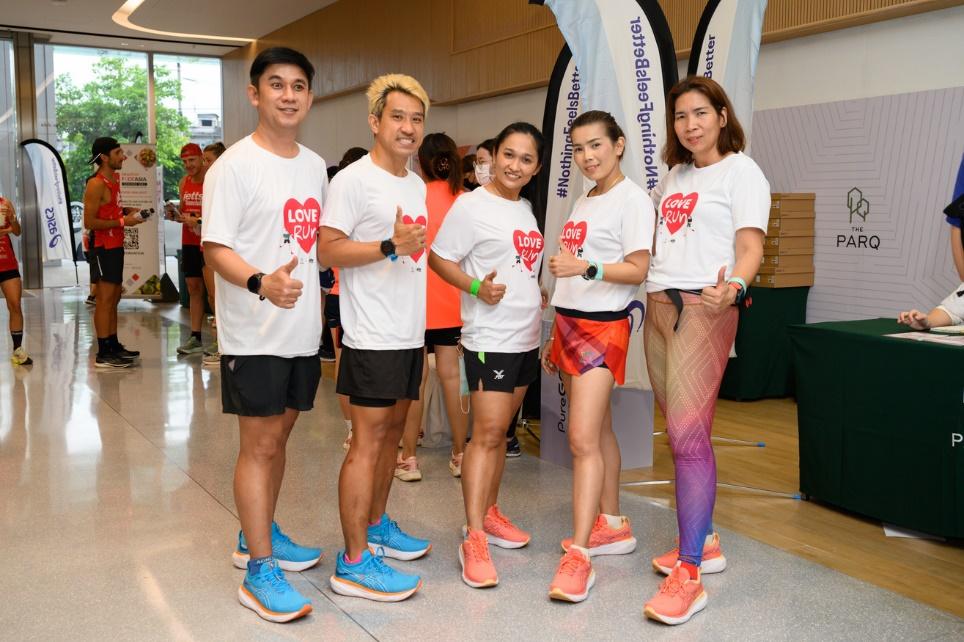 In addition to training the body to be ready, nutrition is also important. Eating foods that cause inflammation or provide insufficient energy can make you feel tired faster and unable to run your goal distance. Therefore, we should eat carbohydrate foods such as bananas or bread that provide sufficient energy before running. Lastly, consistency in training is key. The results may not go as planned during the training, but be encouraged as the most important thing is determination. It will lead you to success and the results you hoped for."
The registered runners received an exclusive tryout – ASICS's latest running shoes "GEL-NIMBUS 25". As for the lucky draw campaign, two winners won the Luminox watch model XS.3517.NM Navy seals Sea Series worth 17,800 baht and the Citizen watch model AT2136-87E Eco-Drive Chronograph Tachymeter worth 14,900 baht from The PARQ sponsored by Srithong Panich Co., Ltd. Another three winners won gift vouchers from Jetts Black Fitness, and more than twenty winners won ASICS sportswear.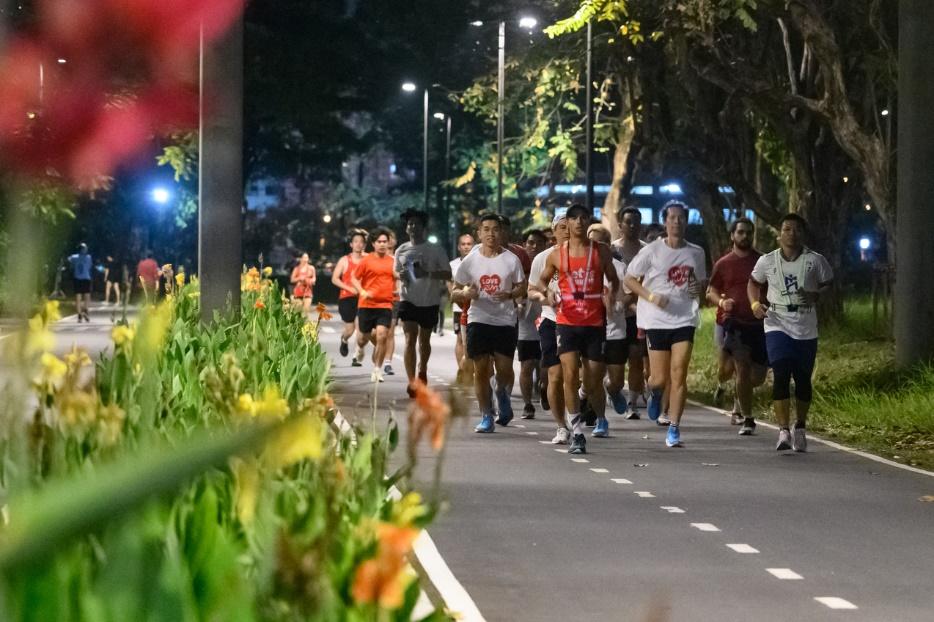 Lead a well-balanced life and create good moments at The PARQ, the first mixed-use project in Thailand to receive LEED Version 4 BD+C: Core and Shell certification, the latest standard for green building design and construction and while also moving towards WELL Certification which certifies building standards to promote the good health of building users sustainably (MRT Queen Sirikit National Convention Center Exit 2)
Follow the latest news and more information about the event "Power Of Love 2023" at
Facebook: The PARQ Instagram: @THEPARQBKK  
Website: http://www.theparq.com/ Tel. 02-080-5700
#PowerOfLove #ThePARQ #LifeWellBalanced