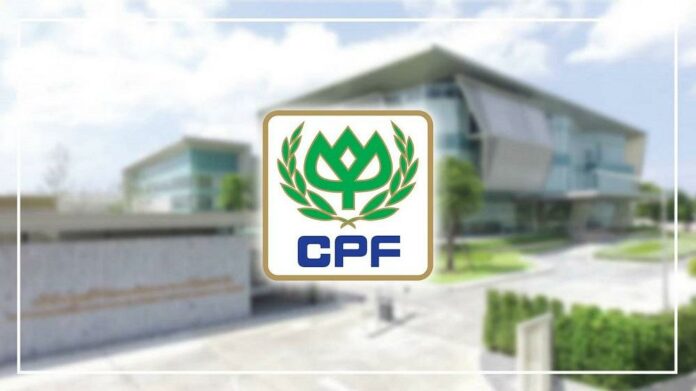 Charoen Pokphand Foods PCL (CP Foods) reported Bt614,197 million in 2022 sales revenue, a 20% growth from the previous year, and Bt13,970 million in net profit attributable to increasing sales in several countries and higher product prices.  
CP Foods has investments in 17 countries and exports from Thailand have reached more than 40 countries, driven by the aspiration to foster food security. Of total sales revenue, 63 percent was contributed by overseas business entities, 31 percent by the operations in Thailand and 6% by exports. The earnings before interest and tax (EBITDA) jumped 60 percent on year, due to the upward adjustment in Bio-product fair price by 159 percent. The net profit for 2022 increased by 7 percent on year to Bt13,970 million. Excluding the Bt7,849 million gain from an exchange of investment with Makro shares, an extraordinary item in 2021, CP Foods' 2023 net profit before extraordinary items would have increased 170% from the previous year.
Mr. Prasit Boondoungprasert, Chief Executive Officer of CP Foods, attributed the financial improvement partly to the Company's strict biosafety control. Such control enabled the group, including Thailand's operations, to shine despite the African Swine Fever outbreak. Besides, CP Foods adjusted its business models in line with the New Normal following the COVID-19 outbreak. Technology and innovation were embraced to enhance production efficiency while new distribution channels were introduced and suppliers were encouraged to add value to their products and mutually create shared value.
Aside from business growth, CP Foods strives to achieve sustainable growth. The company had reduced coal use and switched to renewable energy. The factory in Vietnam stopped using coal in June 2020 and all factories in Thailand quit coal in December 2022.
Mr.Prasit added that challenges will remain in 2023 and they will put pressure on the performance. The challenges include the outbreaks of animal and human diseases, the consequences of international conflicts, an increase in loan rates and economic downturns in many countries. CP Foods will adopt a more cautious move concerning the operations and investment. Nevertheless, thanks to the strong foundation and prudent expansion plans, CP Foods is confident that the financial performance will remain strong in 2023.  
CP Foods' Board of Directors resolved to ask for shareholders' approval at the 1/2023 Annual General Meeting for the dividend payment of Bt0.75 per share for the 2022 performance. The interim dividend of Bt0.40 was paid on 14 September 2022. The incremental Bt0.35 dividend will be payable on 25 May 2023. CP Foods will post the XD sign on 8 May.