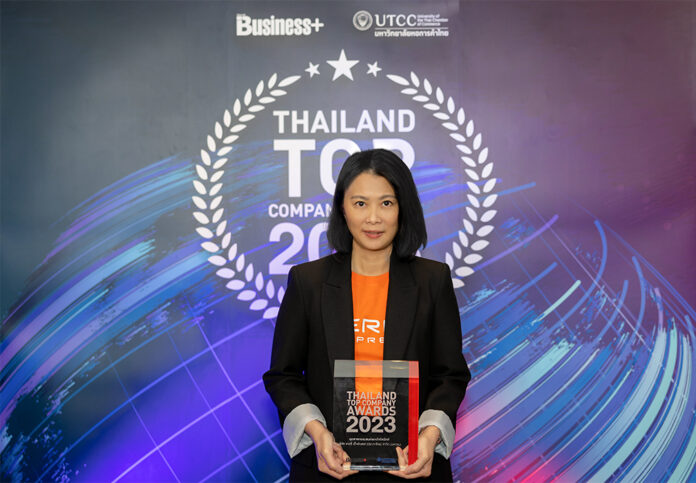 Kerry Express Further Cements Its Reign as Leader in Express Parcel Delivery, Having Earned the "Thailand Top Company Awards 2023" in Logistics for an Unprecedented 2 Consecutive Years. With This Incredible Feat, The Brand Is Poised to Bring Happiness Through Every Delivery It Makes.
Bangkok (March 23, 2023) — Kerry Express ("KEX"), the country's leading express delivery provider, has landed itself yet another accolade to add to its career highlights as Thailand's leader in express parcel delivery. For a remarkable 2 consecutive years, the company has won the "THAILAND TOP COMPANY AWARDS" in logistics industry.
This highly prestigious award, organized by Business+ magazine and the University of the Thai Chamber of Commerce under the concept "THE RESILIENCE TO DEGLOBALIZATION," is presented to companies with exceptional operations and the capability to adjust to the deglobalization trend, which produces sustainable growth.
At the "THAILAND TOP COMPANY AWARDS 2023" ceremony, which was held on March 15, 2023, at the Ballroom of the Renaissance Bangkok Ratchaprasong Hotel, Ms. Pannee Santiwiwatkul, Head of Marketing & Communications, Kerry Express (Thailand) Public Company Limited, as a representative of KEX, was called upon the stage to receive the highly-esteemed THAILAND TOP COMPANY AWARDS 2023 in logistics industry from Prof. Dr. Kasem Wattanachai, Privy Councilor, who presided over the ceremony.
The awards were bestowed upon the best Thai business companies in a variety of industries.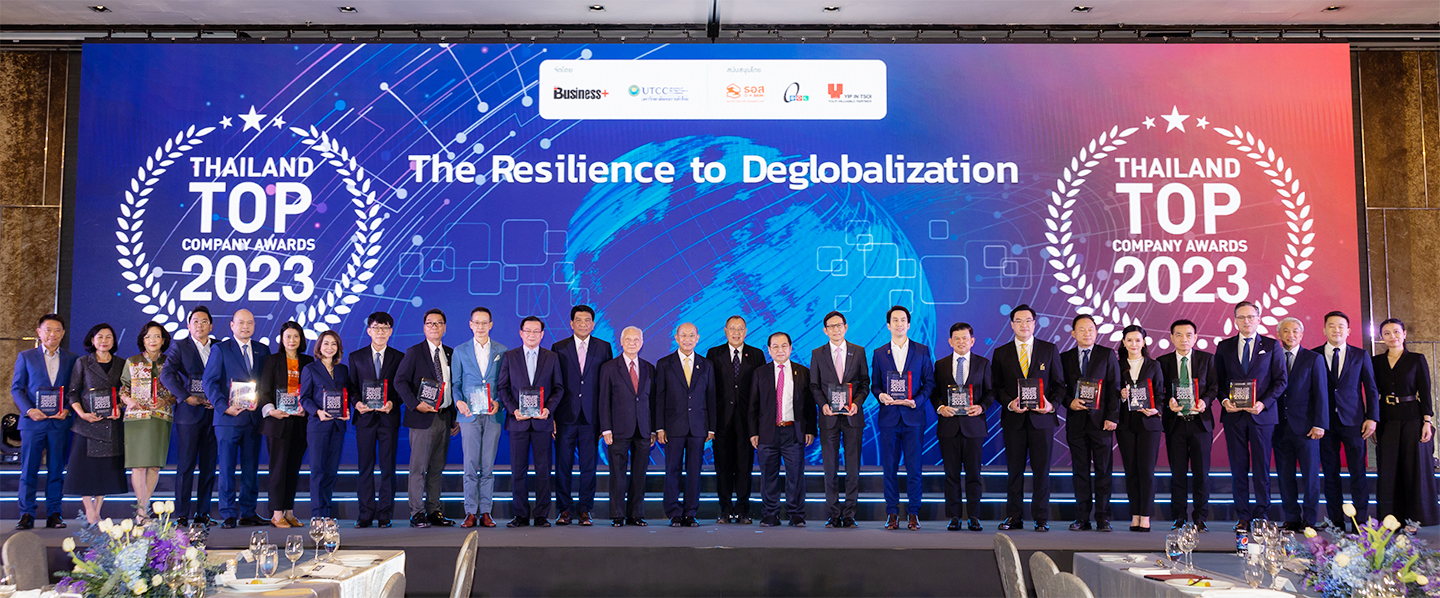 Organized for the 11th consecutive year by Business+ magazine by ARIP Public Company Limited in partnership with the University of the Thai Chamber of Commerce, the THAILAND TOP COMPANY AWARDS is an annual event to recognize and honor business companies with outstanding performance and excellence in various industries.
"This is the 2nd time that Kerry Express has been awarded the THAILAND TOP COMPANY AWARDS, which doubles down the drive to improve our business operations. But we are not content to rest on our laurels; We are relentless in our mission to continually enhance our business, striving to ensure its stability and sustainability amidst the dynamically ever-changing world situation.
We are resolute in our ambition to make sure that our cutting-edge technology-powered services can meet the exact needs of our valued customers, so that our unparalleled excellence in express parcel delivery will be felt by all customer groups and every corner of the country, thus further solidifying our leadership in express parcel delivery," said Ms. Pannee Santiwiwatkul.
Kerry Express landing yet another THAILAND TOP COMPANY AWARD solidifies its frontrunner position in express parcel delivery of Thailand. It is also a herald of a new direction in its efforts in building brand awareness and setting itself apart from its contemporaries.
Kerry Express is determined to remain the leading provider of express parcel delivery, never letting go of the high level of excellence it has achieved over the years.