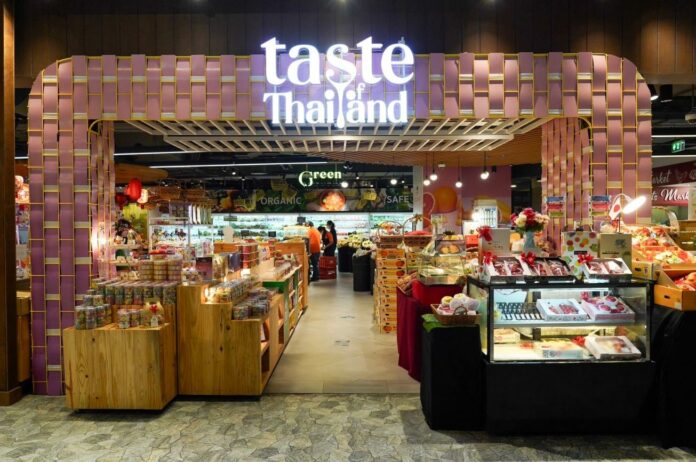 "Dear Tummy Lifestyle Supermarket" at ICONSIAM, opens a new zone of Taste of Thailand, for shopping with famous souvenirs across Thailand, Complete personal shopper service in one place.
Dear Tummy Lifestyle Supermarket, G floor ICONSIAM is ready to welcome foreign tourists who return to Thailand continuously. After Thailand began to relax measures to control COVID-19 last year, it launched a zone called "Taste of Thailand," gathering more than 500 items of famous Thai souvenirs, which are products that pass the selection criteria of being clean, safe, and hygienic for both Thai tourists. and foreigners can shop conveniently and confidently in quality, ready to provide complete services in one place at "Dear Tummy"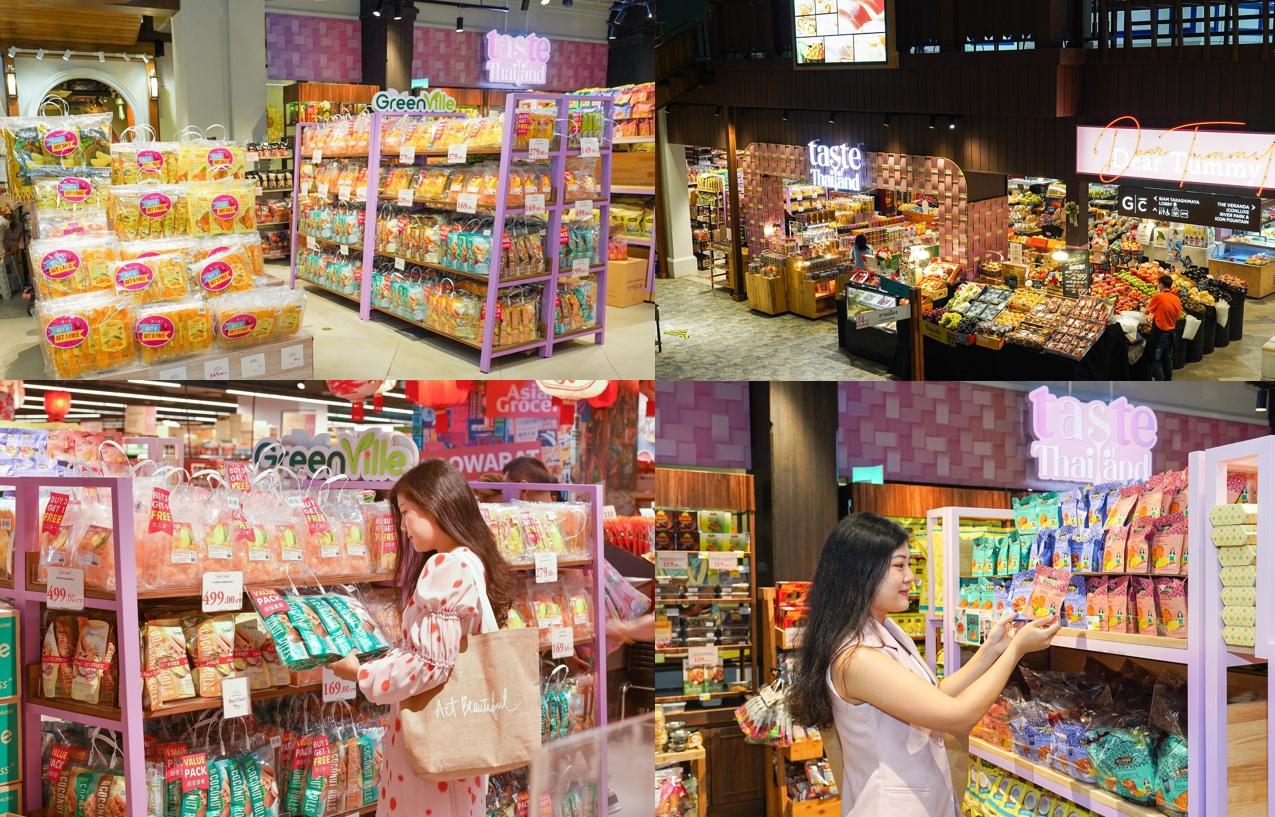 The "Taste of Thailand" zone divides the souvenirs available within the zone into 5 product types, starting with Snacks such as KUNNA – Durian Extra Crispy Roll, TAMARIND HOUSE – Crispy Banana, The Gold Green Baked – Coconut Chips, KAEW – Crispy Coconut Rolls Pandanus Flavored, Greenville – Mango Jelly, SRIWANNA – Gold Freeze Dried Durian Monthong, CHAO SUA – Rice Cracker with Flossy Pork, NAI PRAMONG – Crispy Salmon Skin, etc.,
there are lots of Dried Fruits, whether it's Dried Mango or Dried Pineapple. Dried Durian, Dried Longan, Dried Tamarind, and Dried Medjool Dates from quality leading brands such as Royal Thai Fruit, Fareeda, THONG AMPAI, MAE CHALAME, TAMARIND HOUSE, etc.,followed by Thai Desserts from Raman – Ancient Thai Caramel, Alua and Crispy Jelly from Maree House.
That is not all, we also have a group of Food Products and Thai Beverages, such as MADAMEORN – Isaan Sausage. CHAO SUA -Pad Thai, ChaTraMue – Thai Tea, and Suan Dusit – Sweetened Flavored Milk Tablet, Honey from The Royal Chitralada Project, Ota – Coffee, and the last group of products in the zone are Dried Seafood. Whether it's seasoned white fish, Crispy Squid or Dried Squid.
In addition, we also have group products in Seasoning, Instant Foods, Home Herbal Medicines, and others that are popular with foreign tourists and are included in "Dear Tummy" as well.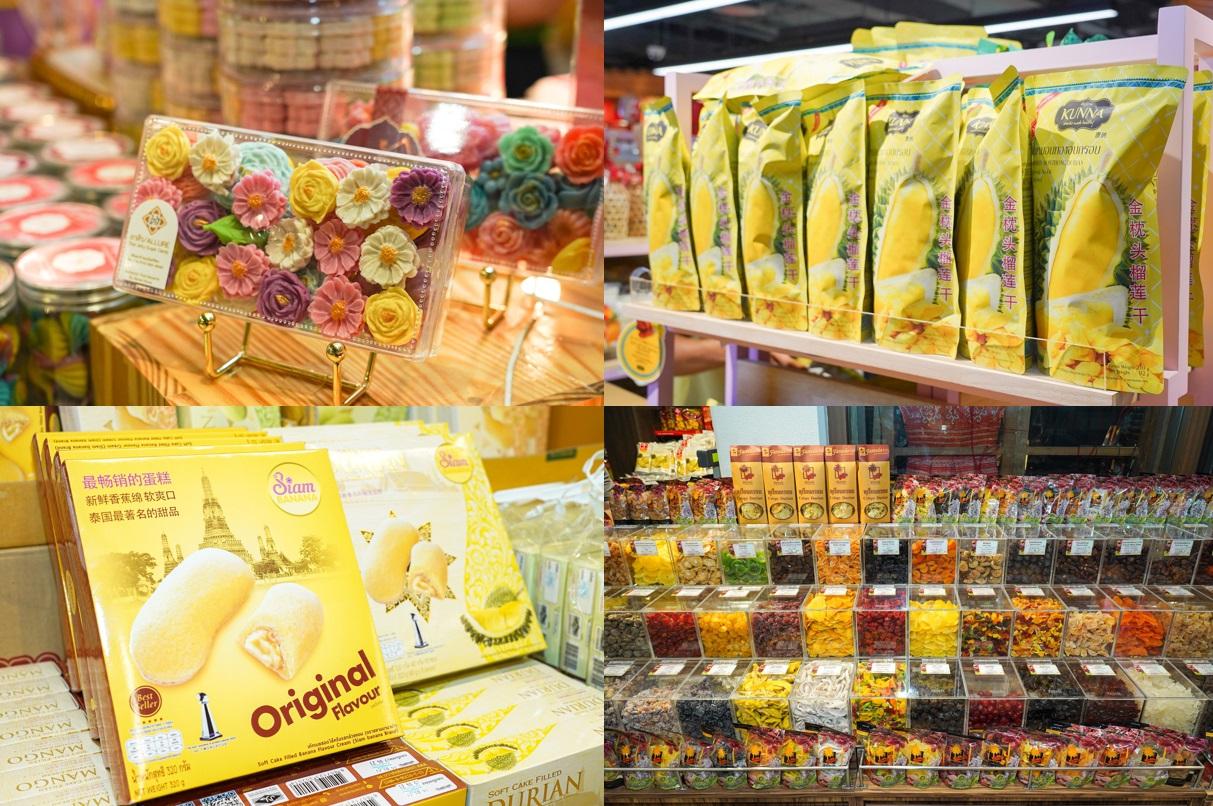 In addition to the souvenir products and other variety products whether vegetables, fruits, fresh meats, imported snacks, condiments, and many more. "Dear Tummy" also adds special services to increase convenience for tourists. Start with a personal shopper who will help recommend products and promotions at the store, including taking care of ordering products via LINE OA: @deartummy or calling 088–971–8034, as well as providing packing and delivery service directly to hotels and airports in Bangkok with a promotion, to get 100 Baht delivery fee discount, when ordering products 1,000 Baht per receipt from today onwards.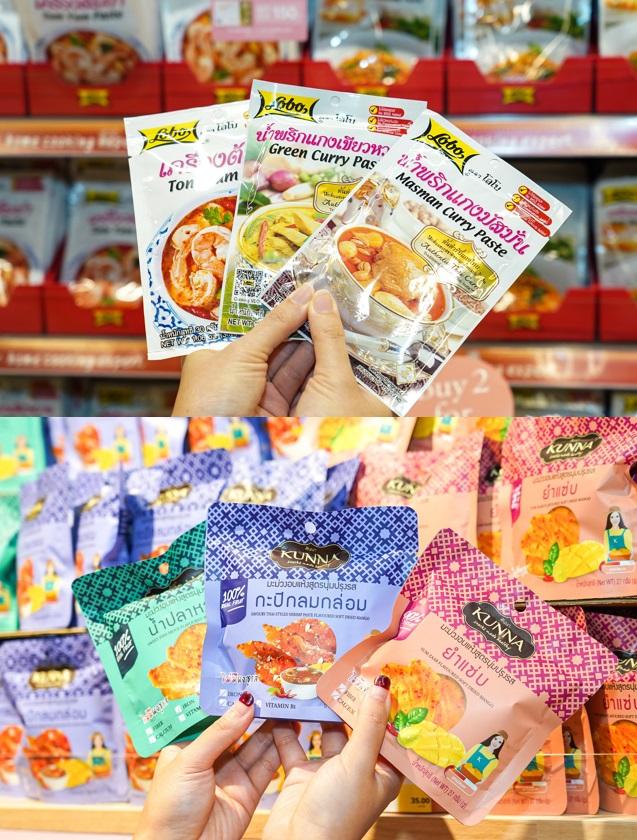 This is not all. "Dear Tummy" also participates in tax measures to support and promote tourism with a VAT refund, foreign tourists can choose from a wide variety of products and also receive a VAT refund.
Dear Tummy Lifestyle Supermarket G Floor, ICONSIAM open daily from 10:00 a.m. – 10:00 p.m. For more information and order products via LINE OA: @deartummy or call 088–971–8034