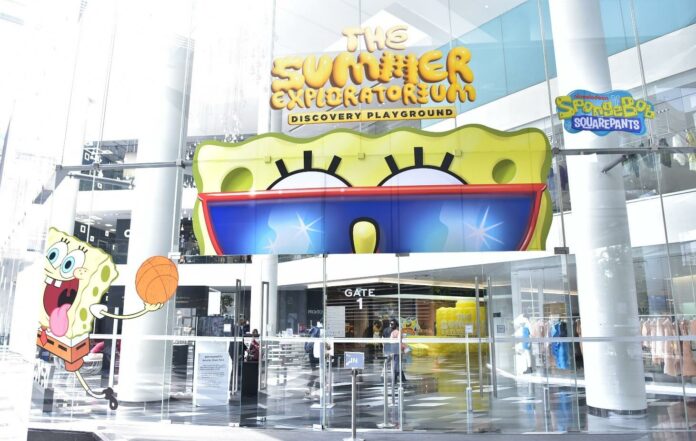 Siam Paragon, Siam Center, and Siam Discovery join forces
to reinforce their standing as the Top-of-Mind destination
for both local shoppers and visitors from around the world.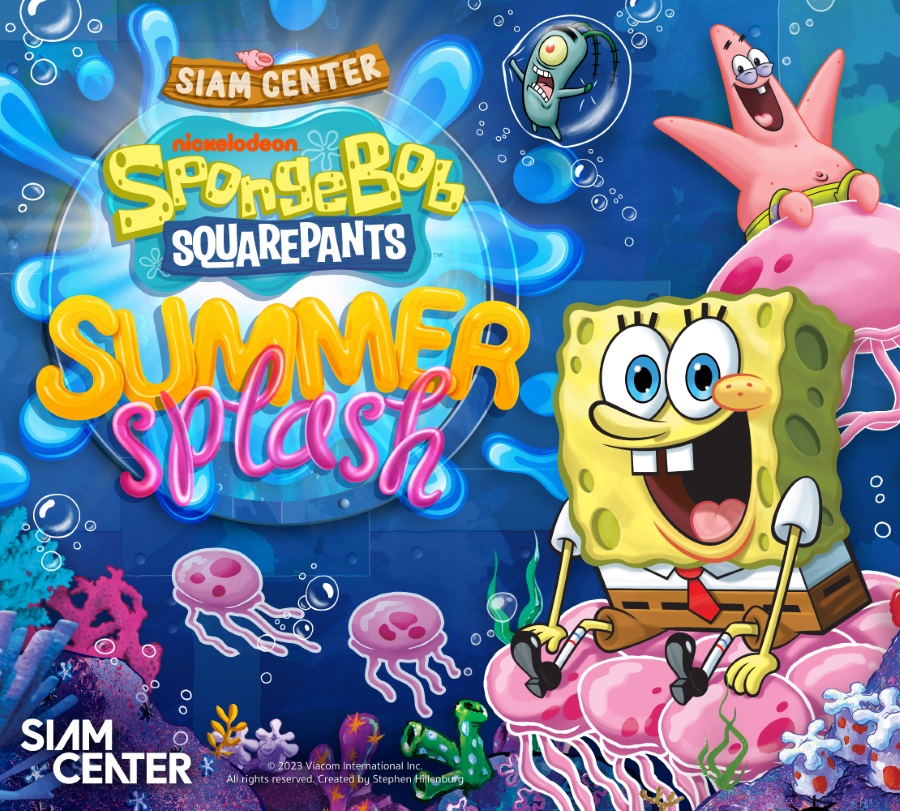 ONESIAM brings together the renowned Siam Paragon, Siam Center, and Siam Discovery to welcome shoppers and tourists from all corners of the world with the extraordinary experiences. This summer ONESIAM has partnered with Paramount Consumer Products to collaborate on a Nickelodeon SpongeBob SquarePants themed activation across all three malls. This offers an unprecedented and extraordinary experience like no other. There is also a range of activities and promotions throughout April to keep shoppers happy.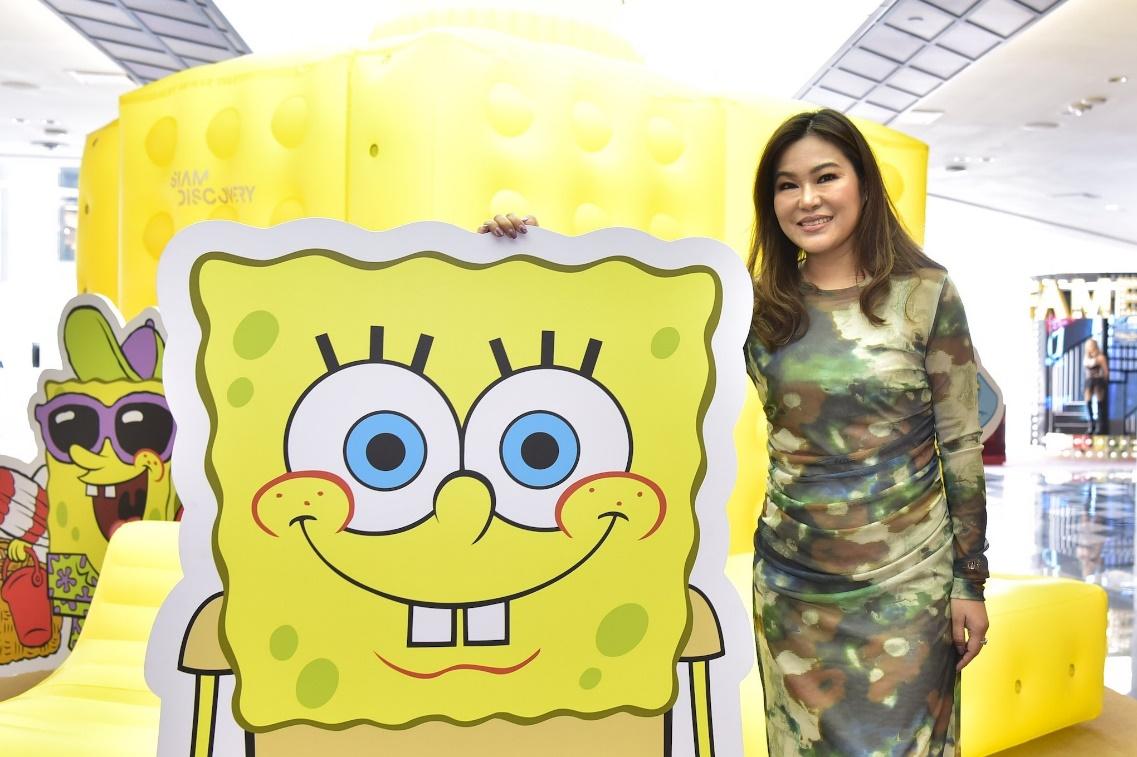 Mrs.Saruntorn Asaves, the head of the Shopping Center Business Division at Siam Piwat Co., Ltd., expressed that Thailand continues to be a top global tourist hotspot. Notably, each April brings the highly anticipated Songkran festival, drawing in eager travelers from around the world. This year has been especially impressive as vast numbers of tourists have already made their way to Thailand.
"During the month of April, Siam Paragon, Siam Center, and Siam Discovery have collaborated to invest over 100 million baht in captivating marketing promotions. They are confident that ONESIAM will capture the hearts of visitors this summer, claiming the top-of-mind destination. More than 10 million Thai shoppers and international tourists are expected to visit these shopping havens for an unparalleled experience throughout April 2023."
This summer, Siam Paragon, Siam Center, and Siam Discovery pledge to offer 'extraordinary experiences' that will astonish Thai customers and global tourists alike. The global partnership with Nickelodeon's SpongeBob SquarePants features the charming yellow sponge animated character, SpongeBob, along with many of his pals. These beloved well-known characters are set to fill the shopping destination with joy and entertainment.
Siam Paragon takes the lead in captivating the hearts of local and international visitors. It will be embracing the summer season with the thrilling Siam Paragon Summer Ultrasonic "Feel the waves and beats" event, featuring SpongeBob and his pals to elevate summer enjoyment in Thailand. With the vibrant "Colorful DAY Playful NIGHT" concept of the event, from April 12-23, 2023, at Parc Paragon, guests will be captivated by impressive installation art featuring the lively world of SpongeBob and his friends, right in the heart of Siam. The amazing 7-meter-high giant slide is one of the must-see attractions.
Furthermore, Siam Paragon is collaborating with the Fine Arts Department and the Department of Cultural Promotion, under the Ministry of Culture, to host engaging activities for Thai customers. One such event involves pouring water over Buddha statues, intensifying the auspicious atmosphere during the Songkran festival. Visitors will also behold the arrival of the ancient, revered Buddha statue from Bangkok's National Museum, to be enshrined for the admiration of both Thai locals and international visitors seeking prosperity. Captivating cultural performances from the country's all four regions will be showcasing the mesmerizing beauty of Thai culture.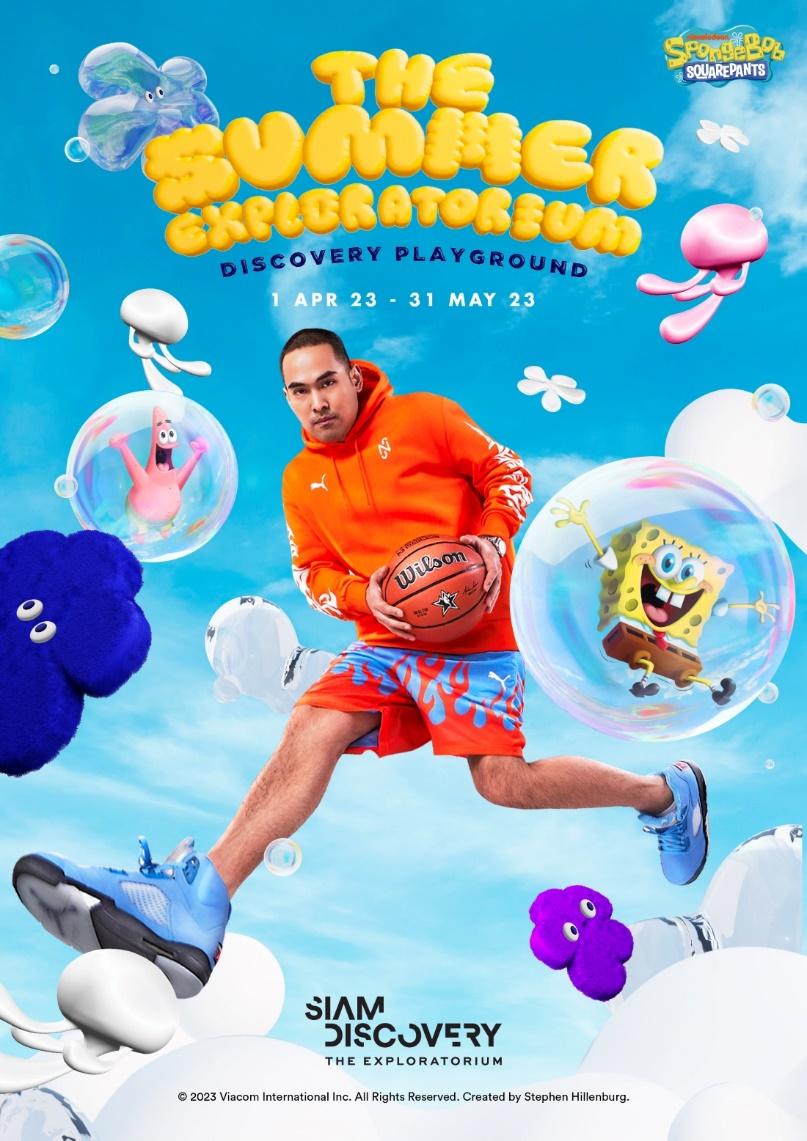 Siam Center – The Ideaopolis will be organizing the thrilling "Siam Center SpongeBob SquarePants Summer Splash" event, offering a summer journey filled with engaging interactive activities and vibrant displays. Embracing creativity, diversity, and inclusion, this event is sure to captivate the imagination of Gen Z visitors.
Siam Discovery The Exploratorium presents the exciting "Siam Discovery The Summer Exploratorium – Discovery Playground," showcasing an extraordinary array of exclusive products at Siam Discovery. This will be a chance to browse through the handpicked collection of sizzling summer essentials available on every floor and in every lab, spanning trendy fashion items, stylish accessories, innovative IT gadgets, creative designs from ODS and Icon Craft, and eco-conscious goodies from Ecotopia.
Furthermore, Siam Discovery has enhanced the interior ambiance with playful SpongeBob SquarePants decorations, allowing visitors to capture and share delightful photos on social media to their heart's delight. There will also be the "Hoops Basketball Festival" taking place from April 7-16, 2022, at Discovery Plaza in Siam Discovery. It is an exciting basketball court created by Siam Discovery and Hoops Station, a paradise for true basketball enthusiasts and the ultimate destination for all things basketball in Southeast Asia. Plus, the cutting-edge "True 5G PRO HUB" offers a revolutionary realm designed for the New Gen. This dynamic space on the 4th Floor of Siam Discovery thrives on creativity, exploration, and self-growth, catering to the evolving needs of future skill sets. With its limitless solutions, it seamlessly addresses three key lifestyle trends relevant to the new generation – Gamer & E-Sports, Gen Z Lifestyle, and Future Skills. 
It's time to dive into the exciting summer deals at Siam Paragon and Siam Center with their "Splash into Summer" campaign! ONESIAM SuperApp VIZ members can enjoy an exclusive offer – simply spend the designated amount and earn up to 500 VIZ Coins. The exciting month of April 2023 is ideal for shoppers to indulge in a shopping spree at Siam Paragon, Siam Center, and Siam Discovery. Spend 5,000 baht or more per receipt as per the terms and conditions and earn up to x4 VIZ COIN rewards. Plus, use participating credit cards and get ready to enjoy a fabulous credit cashback of up to 16% for even more shopping adventures.
International travelers will also delight in the convenience offered by the "Downtown Vat Refund" service. Easily apply for a VAT refund at dedicated service counters located on the G Floor of both Siam Paragon and Siam Discovery. As part of a refreshing offer during the Songkran Festival from April 10 to May 31, 2023, all foreign visitors can present a receipt from any participating store in Siam Paragon, Siam Center, Siam Discovery, or show their Bangkok Airways boarding pass at the Tourist Service Center on G Floor, Siam Paragon. They will be rewarded with a complimentary cup of Thai iced tea – the globally acclaimed 'Best Non-alcoholic Drink in the world' – from KARUN Thai Tea at Siam Paragon. 
Statistics from the Ministry of Tourism and Sports reveal that between January 1 and March 18, 2023, Thailand welcomed an impressive figure of over five million international tourists. This influx of visitors has contributed to a staggering income of more than 215 billion baht generated by tourist spending.
From January to March 2023, Siam Paragon, Siam Center, and Siam Discovery collectively attracted over 450,000 visitors daily on average – a number reminiscent of pre-COVID times. This highlights the thriving retail landscape and bustling shopping centers that continue to reinforce ONESIAM's global reputation as a "top-of-mind" destination for both Thai and international visitors.