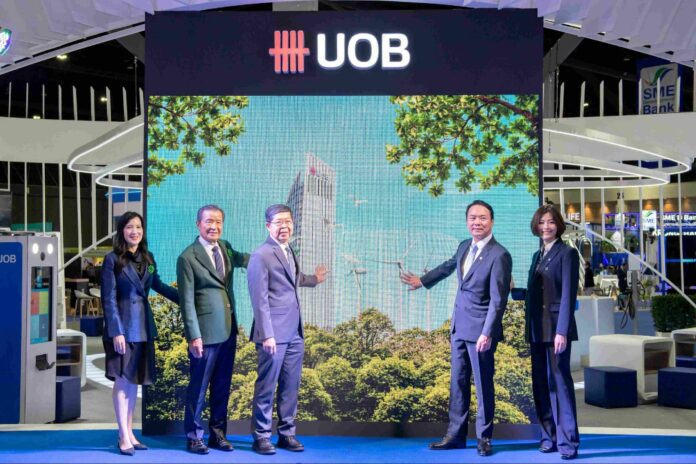 Bangkok – UOB Thailand joins Money Expo 2023 to showcase a suite of personalised and sustainable banking solutions. Visit the exhibition from May 11-14, 2023, at the Challenger Zone 2-3, Impact Muang Thong Thani, and explore UOB's offerings and special promotions tailored to the needs of all individual and business customers.
Mr Tan Choon Hin, President and CEO, UOB Thailand, said "Our participation in Money Expo 2023 aligns perfectly with UOB's purpose of Building the Future of ASEAN. We're thrilled to showcase our personalised and sustainable banking solutions, and help visitors connect with our range of offerings, catering to both individuals and businesses. Our booth features financial solutions, special promotions, and activities that demonstrate our unwavering commitment to sustainable growth as a leading regional bank."
The design concept of the UOB booth "Building the Future of ASEAN" emphasises the importance of sustainability in economic, social, and environmental aspects, aligning with the Money Expo 2023 theme of "Green Finance for Green Living." The primary structure of the booth features an outstanding facade design inspired by the Five Bar Gate of UOB's logo, which reflects the bank's stability, credibility, and long-standing history of providing financial services in ASEAN. The overall design of the booth maximises the use of space while minimising waste and promoting the idea of sustainable living.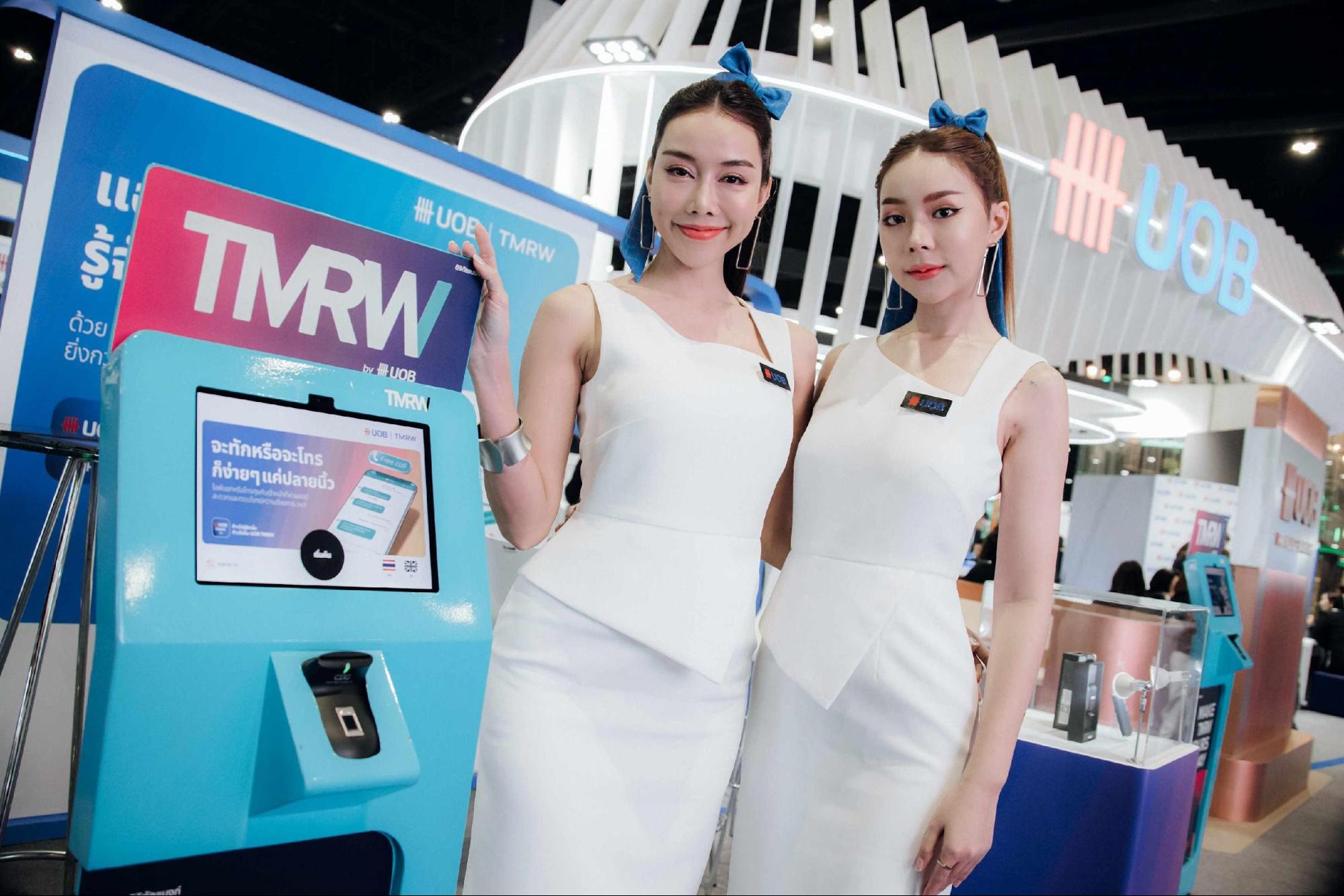 One of the highlights of the booth is the "Retail Financing Zone", where visitors can find a comprehensive range of banking solutions, including credit cards, loans, insurance, and digital products such as UOB TMRW, all designed to cater to every financial lifestyle need.
In the "Sustainable Financing Zone", UOB demonstrates a strong commitment to driving Green Financing in ASEAN. Within the zone, visitors can explore a range of Green Financing products, such as U-Solar for solar cell management, U-Drive for the adoption of electric vehicle (EV), and U-Energy for financing energy efficiency projects in buildings and residential properties. The booth also features a financial management consulting area for SMEs and UOB FinLab, which supports FinTech startups in growing their businesses. 
UOB offers a wide range of promotions and special privileges for all event visitors who join us.
Promotions and special privileges for individual customers*: 
Apply for a UOB credit card with a UOB Cash Plus cash card under the conditions specified by the Bank at the event and receive free gifts such as a Paul Frank tote bag worth 1,100 baht, a Santa Barbara Casual Backpack worth 3,190 baht, and a chic silver travel luggage, sized at 26 inches, worth 9,590 baht

.

In addition, new customers that apply for a UOB PRIVI Miles or UOB Premier Card can receive up to 5,000 UOB Reward Points

.

Apply for a UOB Car2Cash car title loan with an interest rate of 0

.

45 per cent

per month and receive a PTT station fuel card worth 12,000 baht

.

Apply for loans to purchase new homes, used homes, or refinancing, with an interest rate of 1

.

50per cent

for the first year

.

Customers can also enjoy free refinancing costs such as the securities appraisal fee, stamp duty, fire insurance for 3 years, and mortgage fee

.

New members of UOB Privilege Reserve, UOB Privilege Banking, and UOB Wealth Banking can enjoy a special interest rate of up to 2 per cent

 

per annum by opening a 6

–

month fixed deposit account and investing 2 million baht or more, subject to the Bank's specified conditions

.

Open a savings account with UOB One Account and a non

–

fixed UOB Stash account to earn high interest, along with a cool Elle Duffle or Beaver bag

.

Apply for all types of UOB debit cards

(

except UOB TMRW cards

)

and get a free Paul Frank wallet worth 950 baht

.

Apply for a TMRW card and spend 30,000 baht within 45 days after approval date to win Marshall headphones worth 4,790 baht

.

Additionally, deposit 5,000 baht into your TMRW Everyday account, spend via debit card, and receive 400

–

baht cash back

(

Conditions apply

).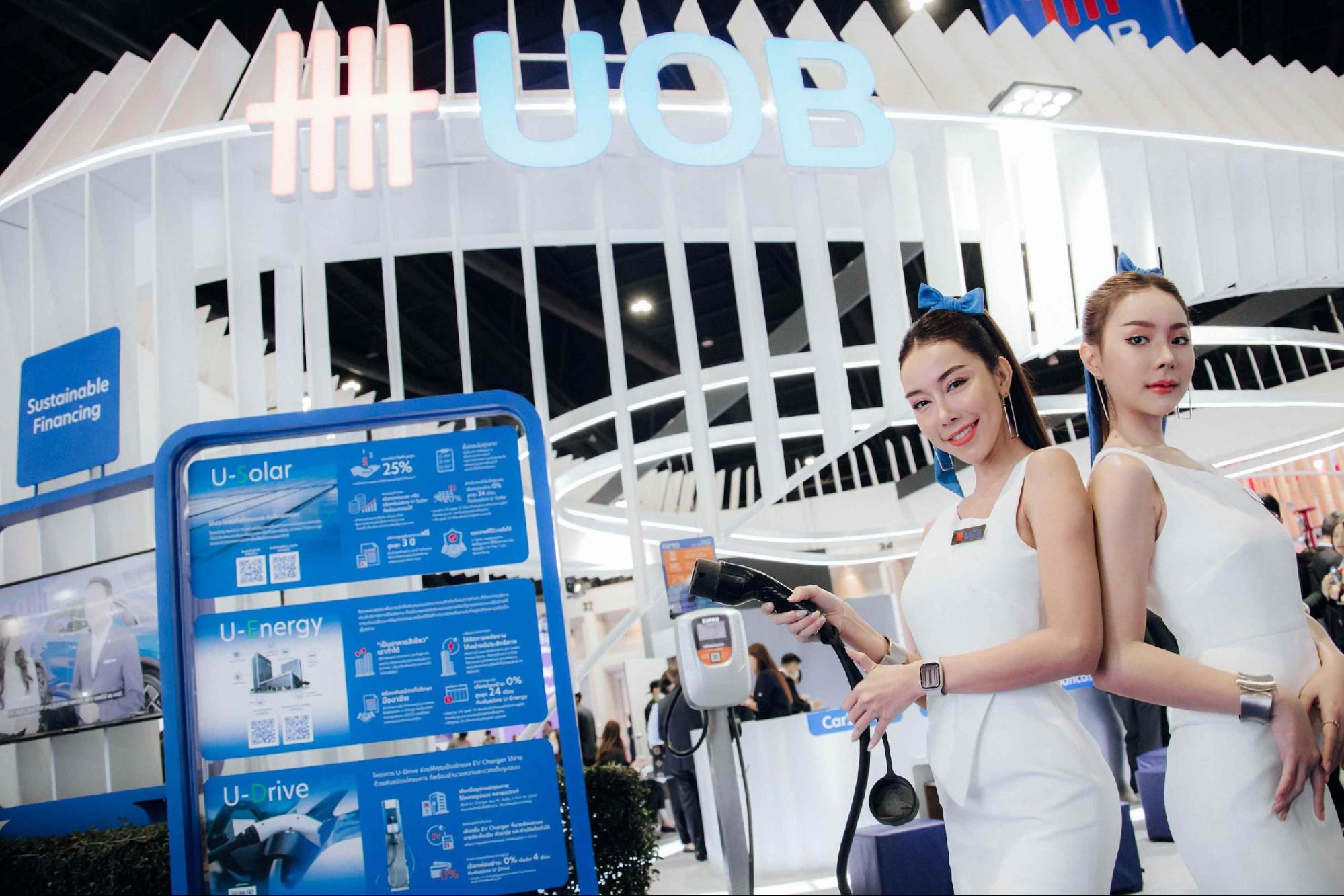 Promotions and special privileges for business customers*: 
New SME customers who apply for UOB SME Smart Choice shop insurance online can enjoy two special privileges which include a gift voucher worth 200 baht for a minimum insurance premium of 2000 baht and a gift voucher worth an additional 100 baht for an insurance premium of 5000 baht or more

.

The premiums start at only 6 baht per day

.

New SME customers who apply for a BizSuper savings or current account can enjoy three special privileges

.

These privileges include 1

.

20 per cent

interest

(

ends December 31, 2023

)

, the opportunity to receive a Central gift eVoucher worth up to 500 baht by maintaining a total deposit in the BizSuper account of more than 1

–

3 million baht for a period of 3 months, and the chance to receive a Central Gift eVoucher worth 900 baht by making 20 or more transactions via BizSuper account via any channel over a period of 3 months

.

New individual SME customers who apply for a Biz Account can enjoy 1

.

25 per cent

interest

(

ends December 31, 2023

)

for Biz Account savings deposits not exceeding 50 million baht

.

Two of the UOB partners in the UOB BizSmart program provide incentives for businesses to enhance their operational efficiency through digital solutions

.

GHL offers a three

–

month free service for payment terminals, along with a gift card of up to 700 baht and a 0

.

1

per cent

fee reduction for all services

.

HumanOS, the HR services provider, offers a program discount at 40 baht

per person

per month, reduced from the standard 50 baht, when applying for a corporate account with UOB

.

Additionally, businesses can use the program at a price of 35 baht

/

person

/

month when applying for UOB Payroll service

.

BizMoney enables businesses to grow even without the need for collateral

.

The loan offers a fixed interest rate of 9

.

99

per cent

for the first year and MRR

+

3

.

00

per cent

or equivalent for the second year

.
For more information about UOB's banking solutions, please visit www.uob.co.th  
*All promotions and special privileges are subject to conditions specified by the bank and its partners and are valid only at Money Expo 2023 from May 11-14, 2023.