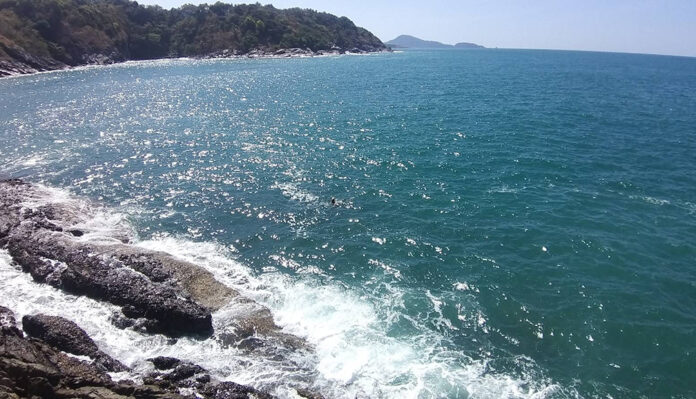 Police personnel from Phuket Province's Chalong Police Station are rushing to find a Russian tourist who went missing after being swept over a cliff at Phromthep Cape, Rawai Subdistrict, Mueang District, Phuket Province into the sea.
The missing travelled to Laem Phromthep, a popular tourist destination in Thailand, with three friends. Two people were thrown into the sea by the waves. Mr. Malakhov, was rescued and sent to the hospital, while Mr. Smoian, 32, is still missing.
Mr. Arun Soros, Mayor of Rawai, has ordered the operation of disaster assistance and protection in Rawai Municipality, including the use of jet skis and rubber boats to search for the Russian man. He also notified the rescue foundation and the tourist police to assist.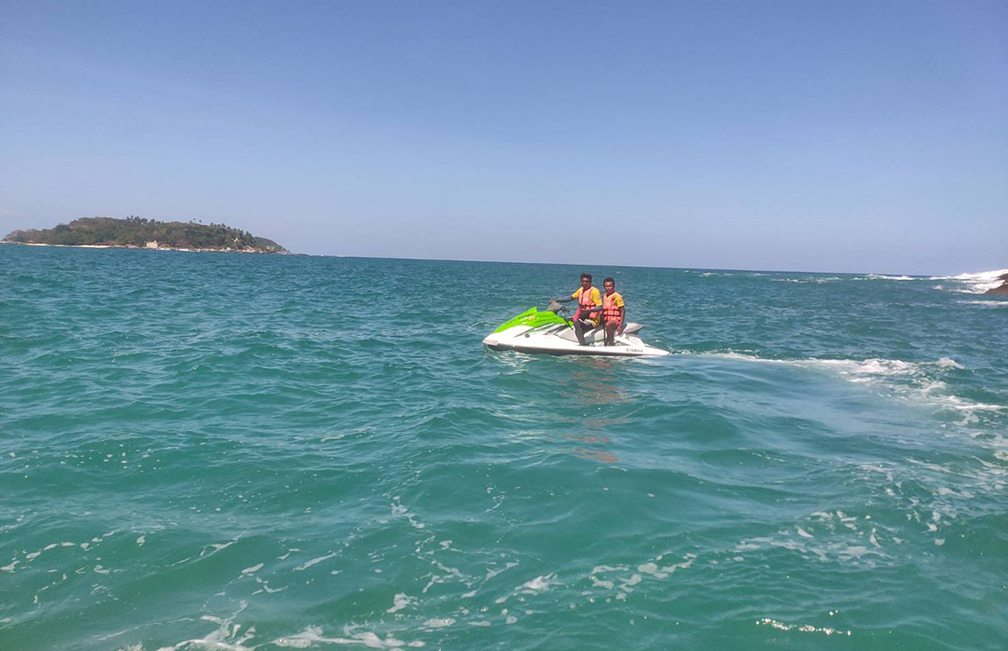 The joint search was organised around the map, the tip of Cape Laem Phromthep, and the surrounding rocks. The search crew used boats in the morning to search on the surface of the water, on rocks, and under water at a distance of roughly 5 metres. The search was still ongoing around 6:00 p.m., but there was no sign.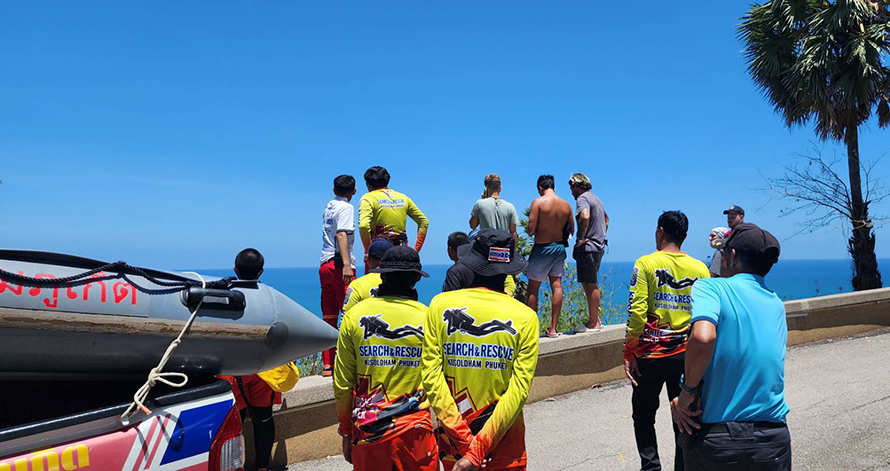 Mr. Phakin Pew-on, a Rawai Subdistrict Municipality rescuer, claimed that when he got at the accident site, he saw a Russian man floating in the sea who appeared exhausted but was able to swim back to the nearby shore. So he rushed to lift this man before transferring him to Deebuk Hospital.
Mr. Pakin said that he would like to warn tourists who visit Promthep Cape not to be reckless about standing on the edge of the cliff in order to take beautiful photos because it's dangerous. There used to be incidents where tourists took selfies to take pictures, and then the waves smashed into the sea, causing many injuries.