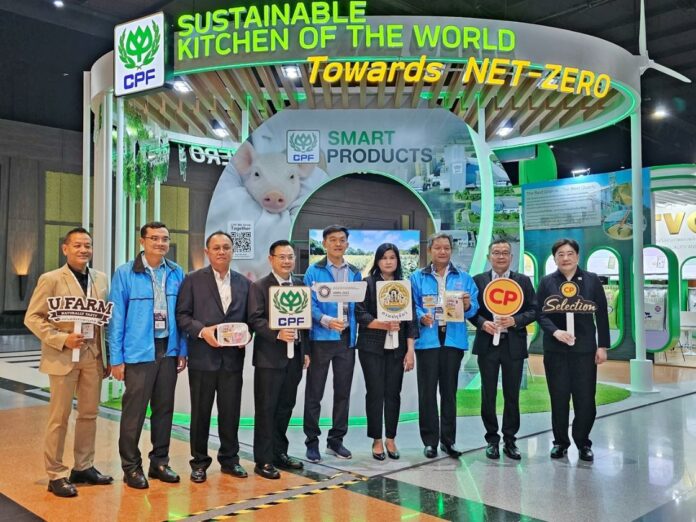 Charoen Pokphand Foods Public Company Limited (CP Foods), a leading integrated agro-industry and food business, proudly participated in the 8th International Symposium on Emerging and Re-emerging Pig Diseases (ISERPD 2023), organized by the Thai Swine Farm Veterinary Association in collaboration with the 5th International Workshop on Streptococcus suis (IWSs).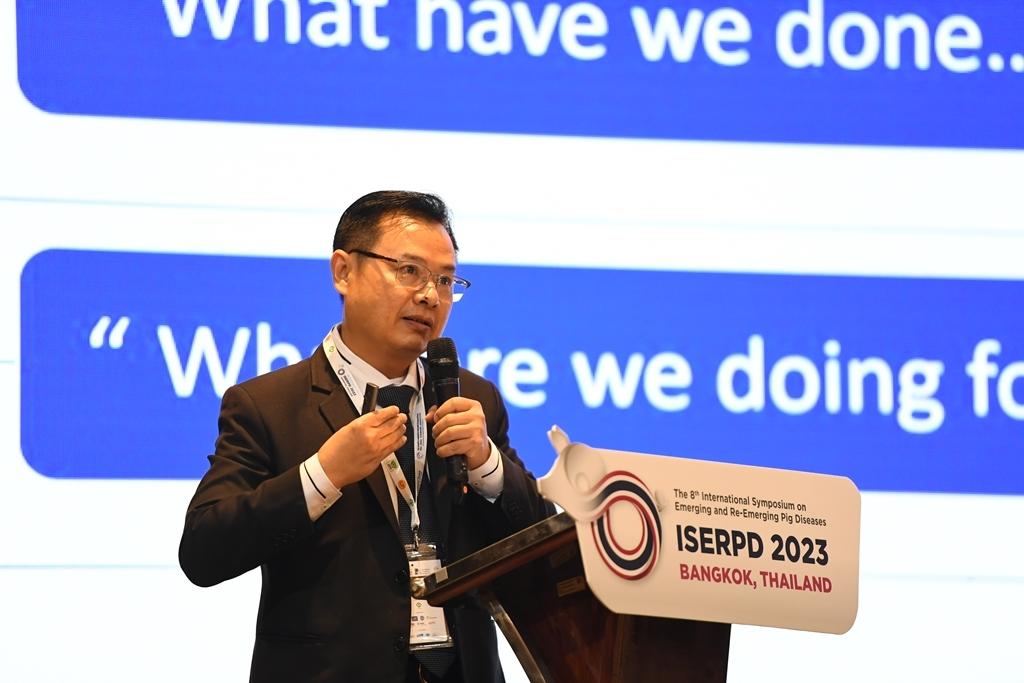 The symposium, held under the theme "Healthy Pigs, Hygienic Pork, Happy People," served as an international academic forum that brought together esteemed experts in emerging pathogens and swine disease management. CP Foods took this opportunity to showcase its unwavering commitment to producing safe, sustainable, and high-quality food products.
During the event, CP Foods provided a comprehensive overview of its responsibilities throughout the entire food chain, presenting its innovative concept of "CP Foods Sustainable Kitchen of the World towards Net-Zero." The company highlighted its groundbreaking approaches to production and packaging development.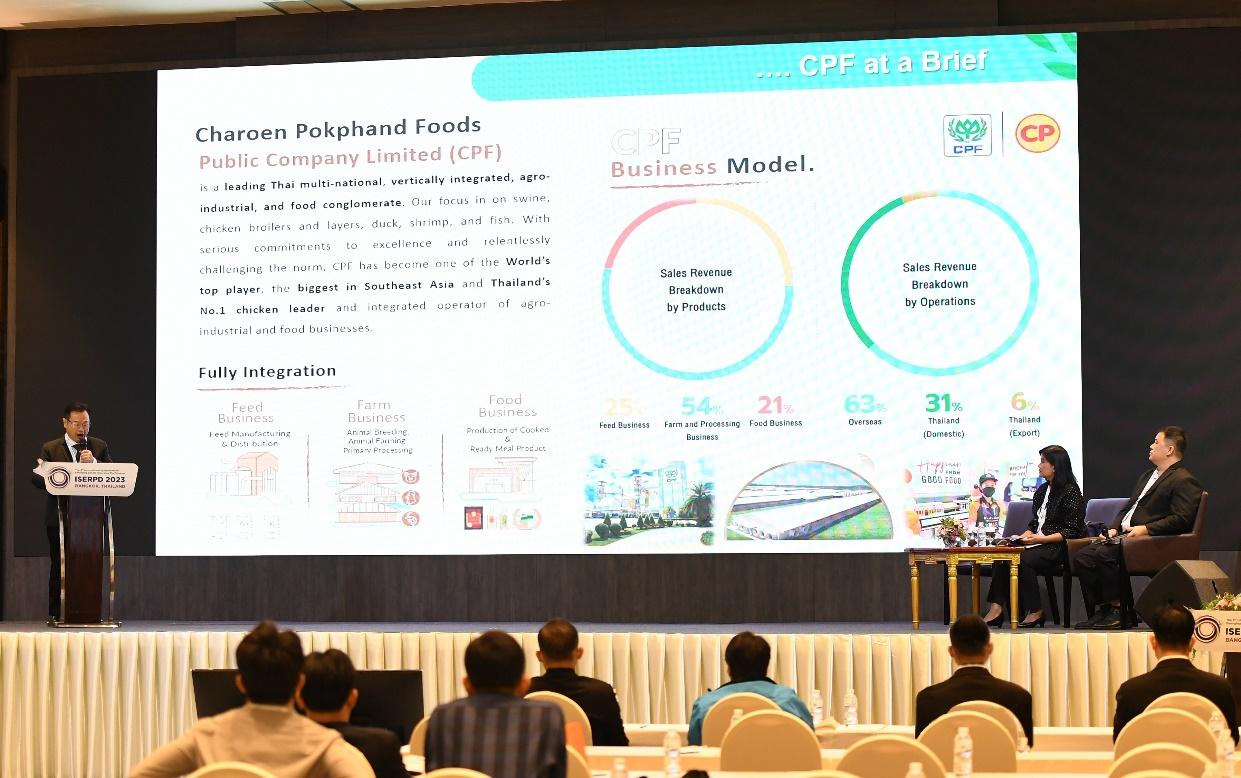 At the same forum, CP Bio from CP China exhibited the innovative products developed through fermentation and green technology.
Within the framework of the SMART Process, CP Foods presented sustainable innovations in its Smart Feed-Farm-Food production process. In line with its achievements, SMART Product presented food products that utilize modern production technology, meeting the highest standards of quality. These advancements have earned CP Foods' products recognition for their quality and safety among domestic and international consumers, consequently enhancing the company's ability to respond promptly and accurately to market demands.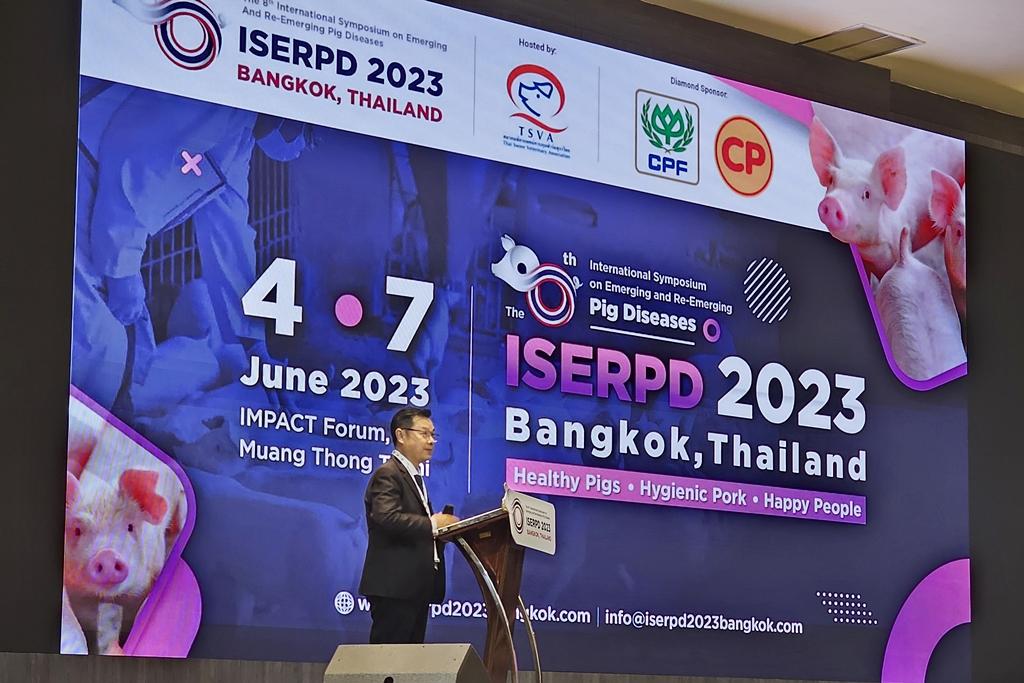 Dr.Payungsak S.tanagul, Deputy Director of Standard and Regulation at CP Foods, delivered a special speech titled "CP Foods Kitchen of the World," emphasizing the company's best practices in sustainability and animal farming. CP Foods' model is built on principles of animal welfare, employing innovative technology and smart farming techniques to ensure global food production remains safe, and sustainable and upholds the Five Freedoms Principle in its animal welfare practices, guaranteeing food safety.
As an integrated agro-industry and food business, CP Foods operates in 17 countries and supplies high-quality, safe food products to over 4 billion people across more than 40 other countries. The company demonstrates its dedication to sustainability through its 2030 'Sustainability in Action' strategy, aligning with the United Nations Sustainable Development Goals (SDGs). This strategy encompasses three pillars: food security, a self-sufficient society, and Balance of the Nature.
"Ensuring the quality of animal feed is a top priority for CP Foods. Our smart factories operate with a comprehensive computer system, enabling us to deliver Carbon Footprint Reduction and Carbon Footprint certified pig and chicken feed," Dr. Payungsak explained.
CP Foods' Smart Factory for animal feed is fully computerized, producing pig and chicken feed certified by the TGO with Carbon Footprint Reduction and Carbon Footprint labels. The factory focuses on food safety and quality control, avoiding growth stimulants and animal protein sources in the feed.
CP Foods prioritizes biosecurity and cooperates with government agencies and Thai swine producers to prevent ASF and avian influenza. The company uses advanced biosecurity systems in pig farms, implementing stringent measures like pre-entry showers for staff and visitors, and strict separation of rearing and living areas to reduce contamination risks.
CP Foods adopts Smart Farming with AI and IoT, controlling operations remotely and in real time. This approach enhances productivity, reduces disease risk, and conserves energy.
The company's "One Health" policy ensures responsible use of antimicrobials and collaboration with stakeholders to safeguard human, animal, and environmental health. CP Foods develops healthy, antibiotic-free products like Benja Chicken and Cheeva Pork, and low-carbon certified green products.
International standards compliance, including animal welfare, food safety, occupational health, and Halal approval, is pivotal to CP Foods. The company is the first non-European producer to receive Germany's "QS Standard Scheme for Food".
CP Foods is dedicated to achieving Net-Zero emissions through its "Sustainable products of the World …Towards Net-Zero" initiative, which innovates in areas such as Smart Process, Smart Sourcing, Smart Production, and Smart Consumption. This commitment has earned CP Foods a place in the Dow Jones Sustainability Indices for eight consecutive years (2015-2022), a recognition of its performance in areas such as innovation management, human rights, health and nutrition, packaging, and data security.