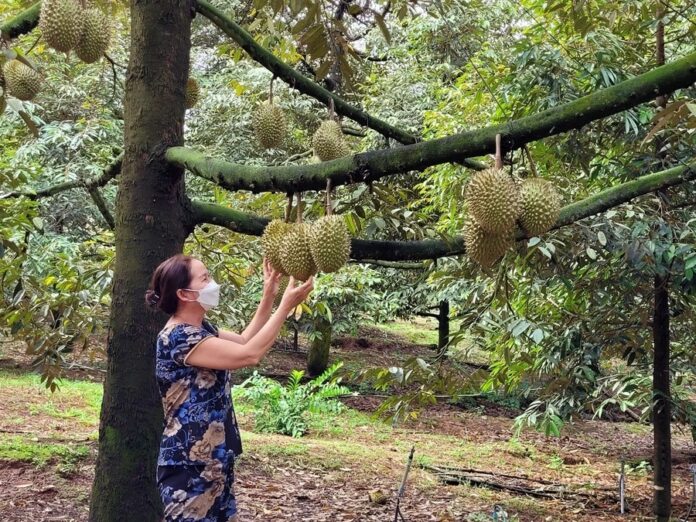 NANNING/HANOI, June 14 (Xinhua) — Standing at the Youyiguan border gate along the China-Vietnam border, one would easily lose count of the rumbling trucks transporting Vietnamese durian into China, where this thorny and pungent fruit is surging in popularity.
As the country's largest durian-import port in Guangxi Zhuang Autonomous Region, Youyiguan used to handle durians imported predominantly from Thailand. However, since gaining market access to China last year, fresh durians from Vietnam are now quickly catching up.
China's appetite for the pricy tropical fruit is enormous. Last year, China imported 825,000 tonnes of durian, according to customs data.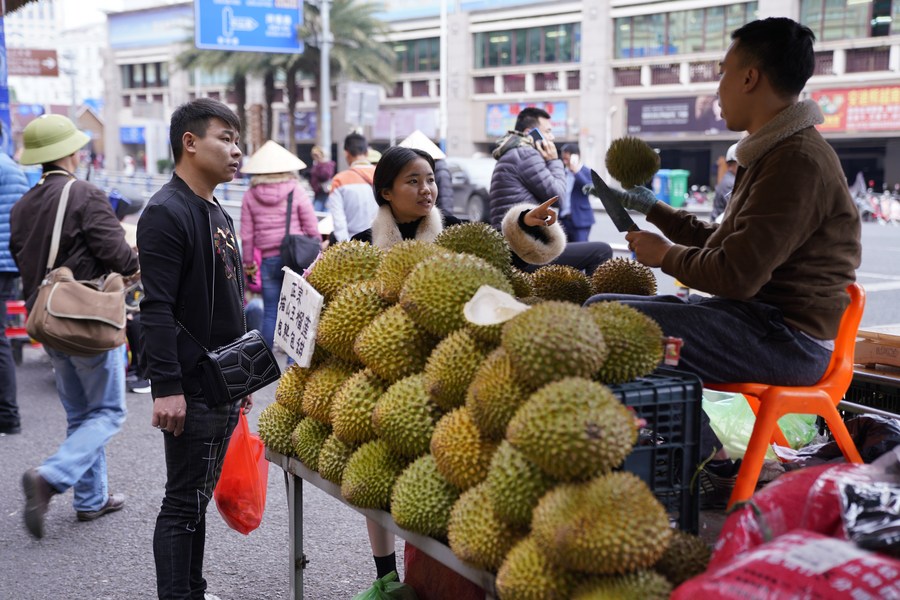 Compared with fresh durians from Thailand and frozen ones from Malaysia, which used to dominate the Chinese market, the Vietnamese variety boasts higher output and lower prices and is becoming a new favorite among Chinese fruit dealers and consumers.
Zhou Xiaohuan, a resident of Nanning, capital of Guangxi, has already tried two varieties of Vietnamese durians since the start of this year.
"There are more durian options in the market, which is a good thing for us consumers," said Zhou, praising Vietnamese durian for its flavor and lower price.
Many Chinese fruit dealers have reportedly started buying durian from Vietnam to shore up their durian imports, as they believe that the Chinese market for this exotic fruit is far from reaching saturation point.
"Vietnam has a longer durian season. By importing from both Thailand and Vietnam, we can sell durian all year round," said Mo Jiaming, general manager of Guangxi-based fruit dealer Youxianyuan.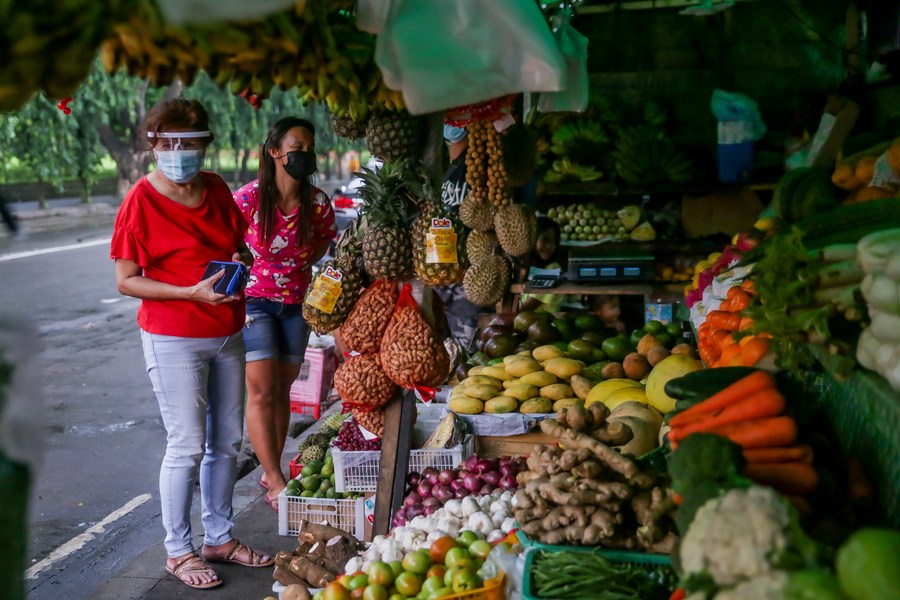 Guangxi TWT Supply Chain Management, a long-time trading company specializing in Thai durian, ventured into importing durian grown in Vietnam last year and has signed purchase deals with local farms with a total growing area of 3,000 hectares.
"The market demands in China are enormous, so an oversupply is never our concern," said Wang Zhengbo, president of the company. "Some buyers even personally visited Vietnamese factories to ensure supplies, as the competition for high-quality fresh durian is fierce."
In Vietnam, the booming export to China has fueled a price hike in durian-growing areas, prompting many farmers to switch to durian farming.
Bui Van Hai, a farmer from Phuoc An Town in the Krong Pak district of Dak Lak province, just cleared his coffee plantation on 0.34 hectares of land for planting durian trees.
"Traders are purchasing durian fruits at more than twice the price compared to last year," he said.
Krong Pak district, the largest durian-producing area in Dak Lak, has seen its durian-planting area reach 5,000 hectares, an increase of over 2,000 hectares from last year, according to official data.
According to Vietnam's ministry of agriculture and rural development, more than 65,000 tonnes of fresh durian fruits were exported in the first five months of 2023, up 41 percent from the total of 2022, with China buying 97 percent of Vietnam's total durian exports. The country's durian exports are expected to reach 1 billion U.S. dollars in 2023.