Embrace Eco-Love : Championing Sustainability in Style! Truecoffee x TUNA DUNN 
Special Collection: Comfy Coffee-themed T-shirts – Stretchable, Stylish, Sustainable, and Joyful. Available now at all Truecoffee branches.
Bangkok, 20th July 2566 – "Coffee," the globally beloved beverage, with an astounding consumption of approximately 2 billion cups daily, generates a massive amount of coffee waste, estimated at around 2 million metric tons. In response to this, Truecoffee places a strong emphasis on every step of coffee production, from the industry's sources to finding sustainable solutions for coffee waste.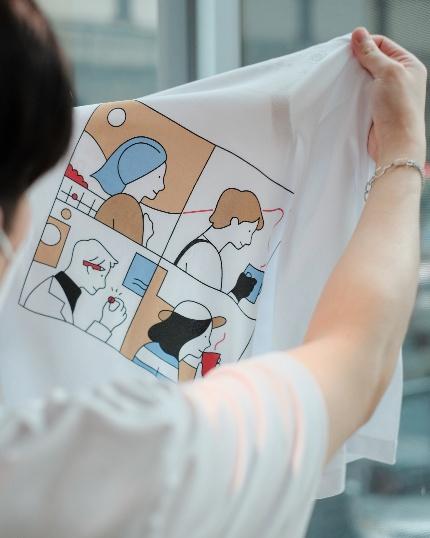 At each Truecoffee branch, around 400 to 420 cups of coffee are sold daily, resulting in approximately 8 kilograms of coffee waste discarded every day.
As a testament to its commitment to sustainable growth and following the Zero Waste approach, Truecoffee, as a longstanding coffee business in Thailand for over 16 years, takes pride in being the first and only establishment to bring the innovation of transforming coffee waste into fabric to the Thai market.
This fabric is then woven into comfortable, quick-drying, odor-controlling, and UV-protective t-shirts, surpassing regular silk fabric in quality.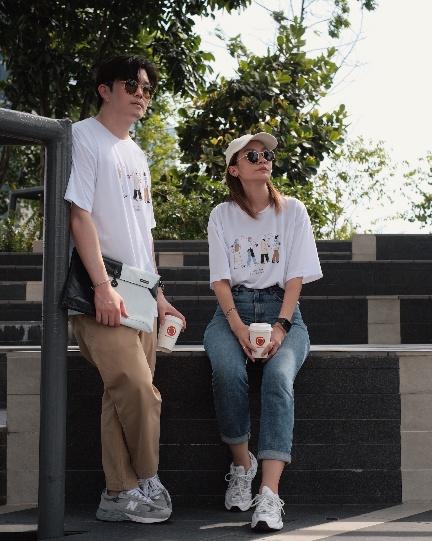 In a recent collaboration with renowned illustrator, TUNA DUNN, Truecoffee tells the journey of coffee from its origins to Truecoffee's final product through clear and minimalist line illustrations. The collection offers two street-style oversized t-shirt designs, perfectly suited for environmentally conscious fashion enthusiasts who care for the planet.
Aptly titled 'Coffee Can Change Your Day' and 'Sip For A Better World,' these t-shirts celebrate the essence of Truecoffee's mission to cherish the environment.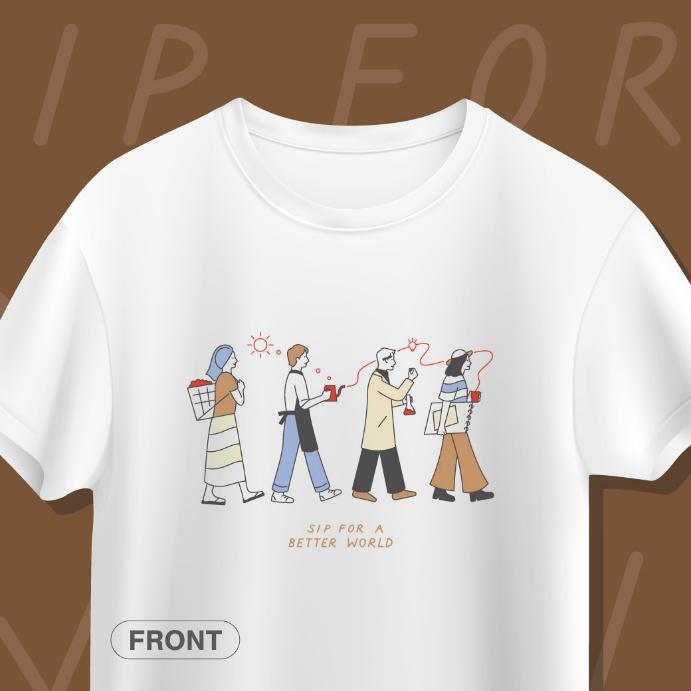 The 'Coffee Can Change Your Day' Sustainable Tee features a white oversized design with the front print of the text "Coffee Can Change Your Day," while the back showcases an illustration framed within four boxes.
This illustration highlights the individuals involved in the coffee production process, including farmers cultivating coffee plants, harvesters collecting coffee beans, roasters ensuring the highest bean quality, baristas brewing with care, and coffee enthusiasts savoring the unique taste of Truecoffee.
Similarly, the 'Sip For A Better World' Sustainable Tee, also in white and oversized, displays the text "Sip For A Better World" on the front, while the back features an illustration encapsulated within the frame, depicting the same coffee production journey.
These exclusive coffee-themed t-shirts are available for purchase at all Truecoffee branches nationwide. With only 1,000 pieces available for each design, these limited-edition t-shirts are priced at 990 Baht per piece. Additionally, there is a special twin pack offer priced at 1,700 Baht.
Truecoffee customers can enjoy an exclusive promotion from 15th July to 15th August 2023. True customers can use 29 TruePoints within the TrueID app, while dtac customers can use 290 coins within the dtac app to get a 10% discount on the purchase of these coffee-inspired t-shirts.
Embrace sustainability, love for coffee, and fashion with Truecoffee x TUNA DUNN's special collection, and place your order today at Truecoffee branches or online through the following link: https://bit.ly/cfgshopee.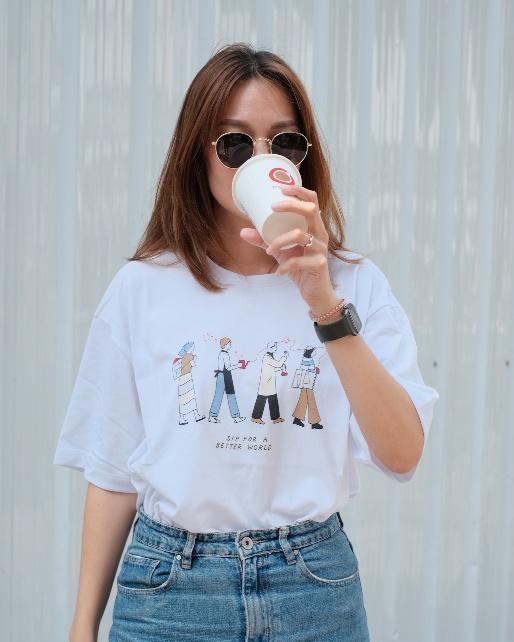 Join Truecoffee in promoting a greener world and wear these unique t-shirts that embody the spirit of environmental consciousness, while celebrating the delightful taste of coffee that brings joy to coffee lovers worldwide.