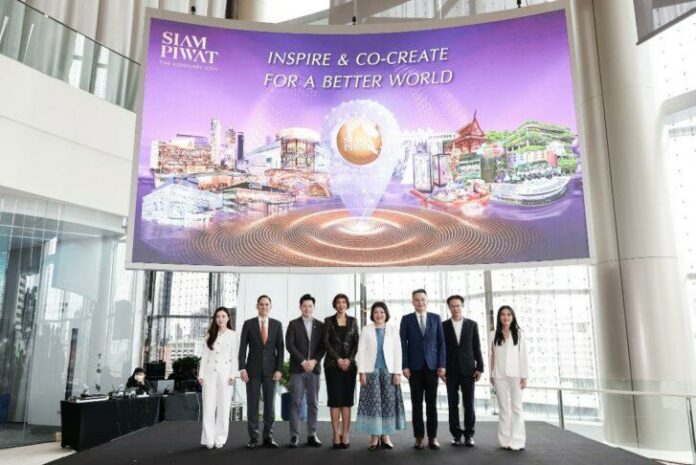 Striving to achieve net-zero greenhouse gas emissions by 2050
Lead the charge in elevating the district into a model of a smart ecosystem
Set to sign a memorandum of understanding with world-class brands on sustainability by early 2024                          
Siam Piwat Group, a real estate and retail developer, the owner and operator of Siam Paragon, Siam Center, and Siam Discovery, and a joint venture partner of ICONSIAM and Siam Premium Outlets Bangkok, is reinforcing its leadership in sustainable world-class destination development by joining forces with partners across all sectors to connect its business to people, society, and the environment.
It is also accelerating projects to power its business with clean energy, pushing forward the 360o waste management program, and taking part in developing Pathumwan into a model of a smart eco-district in order to become Thailand's first retail property developer to collaborate with the world's premier brands and organizations on sustainability in pursuit of the United Nations' sustainability goals, thus meeting the global standard of business practice.
Ms. Naratipe Ruttapradid, Chief Operating Officer, Siam Piwat Co., Ltd., said, "Siam Piwat has long been recognized by various world-class brands for centering its business on sustainable concepts and practices. Guided by the vision to benefit society at large and elevate the quality of life for all, we strive to utilize our business as a platform of opportunities, for developing individual capabilities, and to ensure that all parties involved grow and succeed with us. We also prioritize environmental conservation everywhere we operate and promote resource efficiency and reutilization."
Siam Piwat continues to be as committed as ever to leveraging its capabilities and business networks to create an urban model for environmental revitalization and to drive the adoption of renewable energy and 360o waste management. The Group is set to sign a memorandum of understanding with world-class brands on sustainability by early 2024, with the aim to achieve net-zero greenhouse gas emissions by 2050.
In his remarks on Siam Piwat's commitment, Assoc. Prof. Singh Intrachooto, Ph.D., a consultant and expert in the field of sustainability, and the key driver and co-developer of Siam Piwat's sustainability initiatives and eco-projects for over 10 years, stated, "Siam Piwat is a pioneer that has long championed sustainability. In my capacity as consultant to Siam Piwat for more than 10 years, I can say with confidence that it is a private organization with robust and concrete environmental practices that meet and often endeavor to surpass internationally accepted standards."
Green initiatives developed by Siam Piwat in collaboration with Assoc. Prof. Singh include eco-projects aimed at transforming shopping centers into learning centers on sustainability and "Kheo Siam," a book on environmental issues in Thailand and across the world, eco-trends, and Siam Piwat's approaches to environmental management. Furthermore, he played a pivotal role in advancing eco-community development and bringing to life ECOTOPIA at Siam Discovery, Asia's first and largest eco-lifestyle hub. This initiative was born from Siam Piwat CEO Chadatip Chutrakul's vision to empower communities and producers of eco-friendly product at all levels.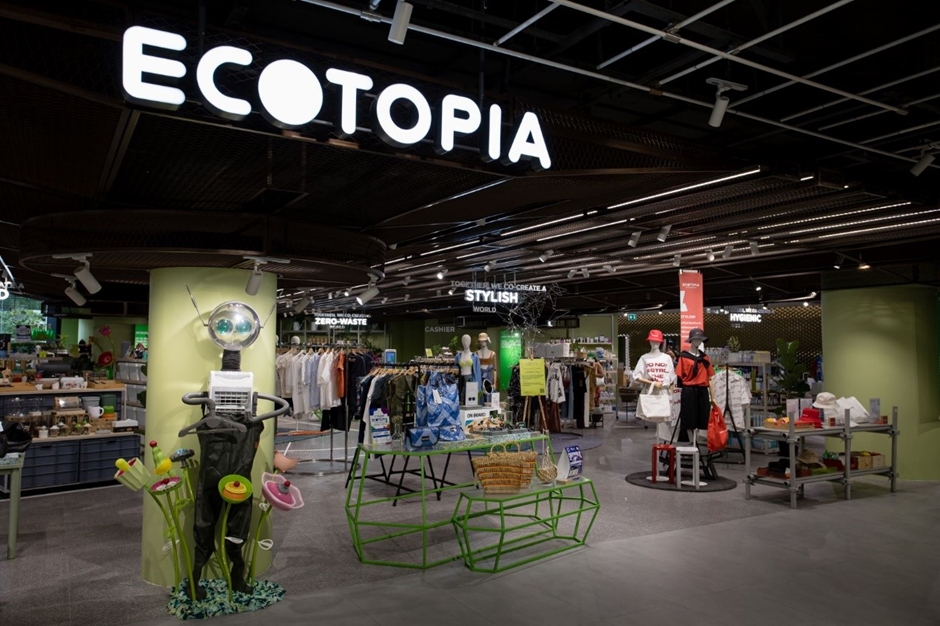 Clean power and waste management towards net-zero
Siam Piwat has incorporated environmental management into its business operations, starting with energy conservation and energy efficiency enhancement by, for instance, replacing existing lighting with LED bulbs to save energy and using AI-powered environmental control systems within its buildings. Furthermore, the company has expanded its efforts towards the use of clean energy, as can be seen in the installation of rooftop solar panels at ICONSIAM, which produce over 1 million kWh annually and reduce greenhouse gas emissions by approximately 550 tCO2e per year.
Siam Piwat also collaborated with Gunkul Engineering Public Company Limited to develop and install a rooftop solar PV system covering more than 20,000 square meters at Siam Premium Outlets Bangkok, generating over 4,800,000 kWh of electricity annually and reducing greenhouse gas emissions by approximately 4,300 tCO2e per year.
Additionally, Siam Piwat has collaborated with its partners to install electric vehicle charging stations to serve customers at its shopping centers. All these are part of Siam Piwat's efforts to lower greenhouse gas emissions and contribute to the creation of a low carbon society. 
Currently, Siam Piwat is collaborating with several leading clean energy organizations in Thailand, including SCG Cleanergy Co., Ltd., which is a subsidiary of the Siam Cement Public Company Limited (SCG), and B.Grimm Power Limited, to procure renewable energy (RE), with the goal of enabling every shopping center under Siam Piwat Group to successfully transition towards renewable energy, thus reducing reliance on electricity generated from fossil fuels.
The target is to increase the utilization of renewable energy compared to the total electricity consumption across all areas under Siam Piwat's direct management to 30% by 2026 and to achieve RE100% in all areas by 2030.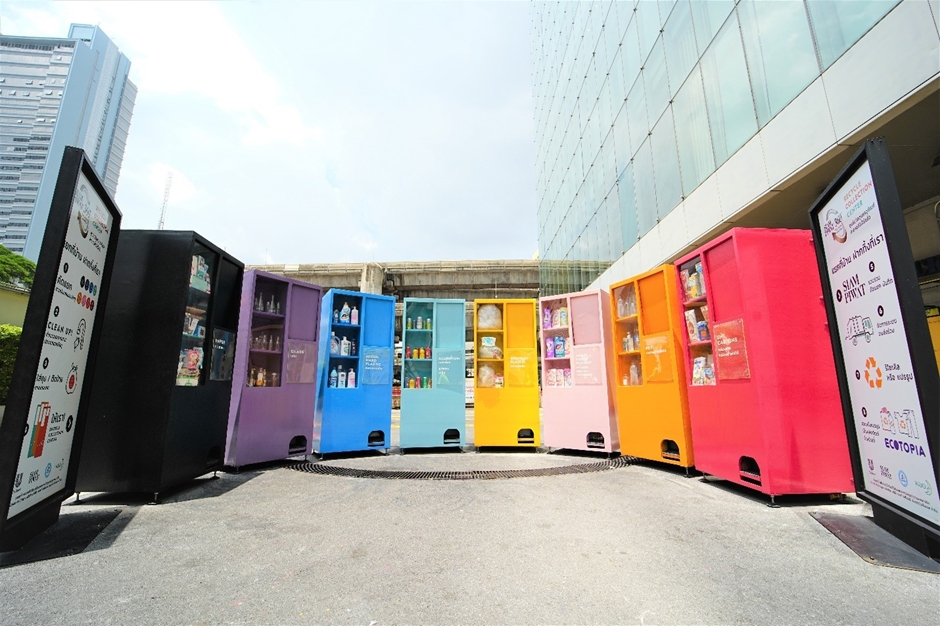 Furthermore, Siam Piwat seeks to address Thailand's waste management challenges by promoting the maximization of resource efficiency by way of circular economy through Siam Piwat 360° Waste Journey to Zero Waste. To promote efficient waste management, this program has set up a Recycle Collection Center (RCC) in collaboration with various partners to collect and sort cleaned waste for recycling to be repurposed or upcycled for added value. Some of the upcycled products are also available for sale in ECOTOPIA, the Group's retailer of green products. Siam Piwat's goal is to divert 50% of its waste from landfill by 2030.
Siam Piwat is also aware of the growing amount of electronic waste (e-waste) and has partnered with Synnex in the Trusted by Synnex E-Waste project to set up collection points for e-waste in Siam Paragon.
Strategy for the development of Pathumwan as a smart model
In addition to the sustainable development of world-class destinations, Siam Piwat strives to advance its business in a way that sustainably creates mutual benefits for all parties in the ecosystem, including various communities in Pathumwan – a district in the heart of Bangkok and home to various projects by Siam Piwat.
Starting today, Siam Piwat is ready to lead the charge in elevating the district into a model of a smart ecosystem. To this end, the company is collaborating with Assoc. Prof. Niramon Serisakul, Director of the Urban Design and Development Center, Center of Excellence in Urban Strategies (UddC-CEUS), the Faculty of Architecture, Chulalongkorn University, who has remarked on the initiative to transform Pathumwan into a smart ecosystem model: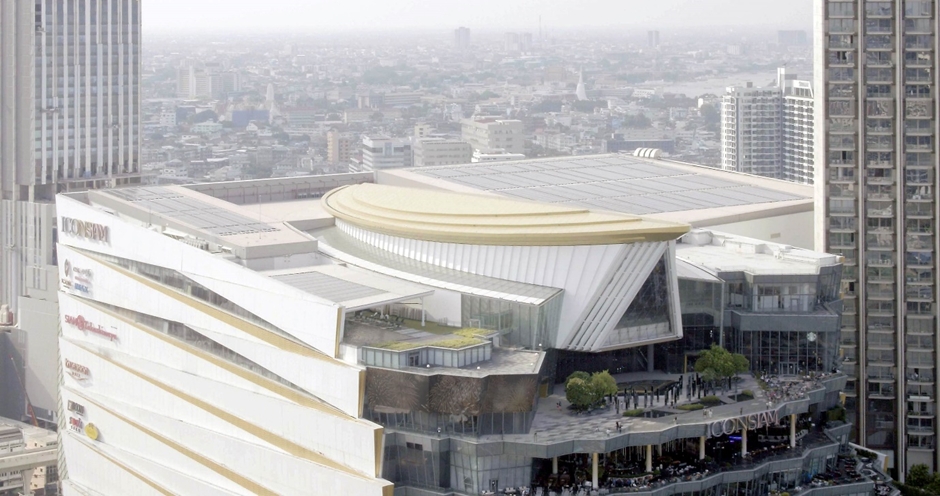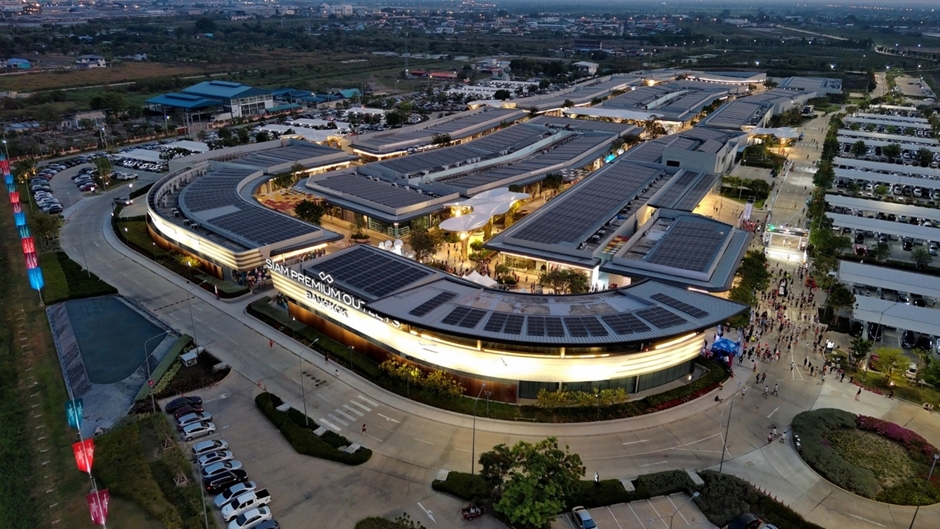 "Pathumwan is the epicenter of shopping destinations for Thai and international visitors of all ages. It offers a diverse range of shopping centers, department stores, and community malls, both vertical and horizontal, catering to the lifestyle of every individual. The area is home to educational institutions, tutoring schools, offices, mixed-use buildings, and more. Siam Piwat's role as a leader in elevating Pathumwan into a smart eco-district will enhance its competitive edge and enable it to maintain its position as a premier creative economic district and a driver of Thailand's economy."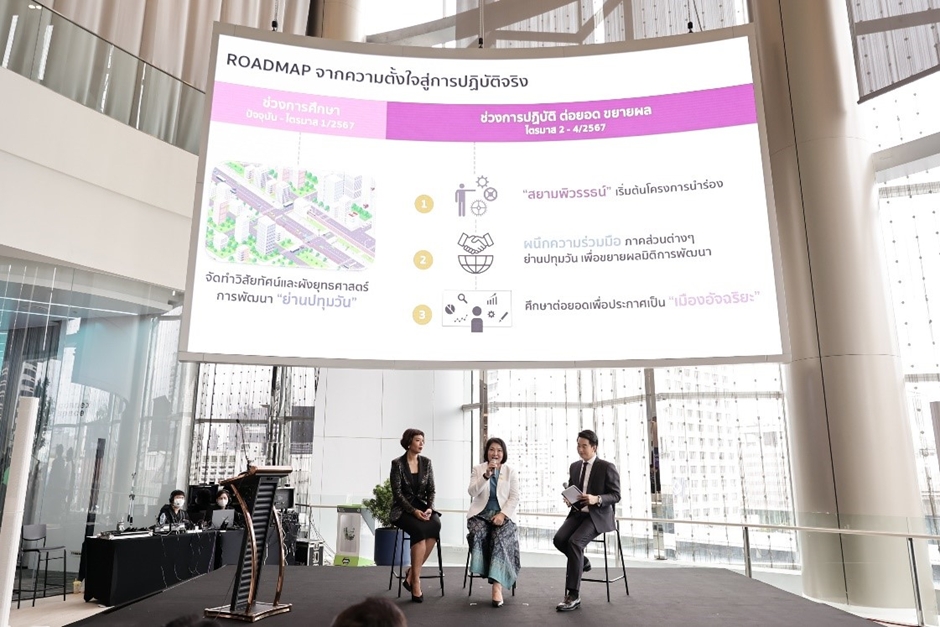 Siam Piwat's key mission is to advance sustainability in order to enable Thailand to achieve its sustainable development goals and create a better world for all.