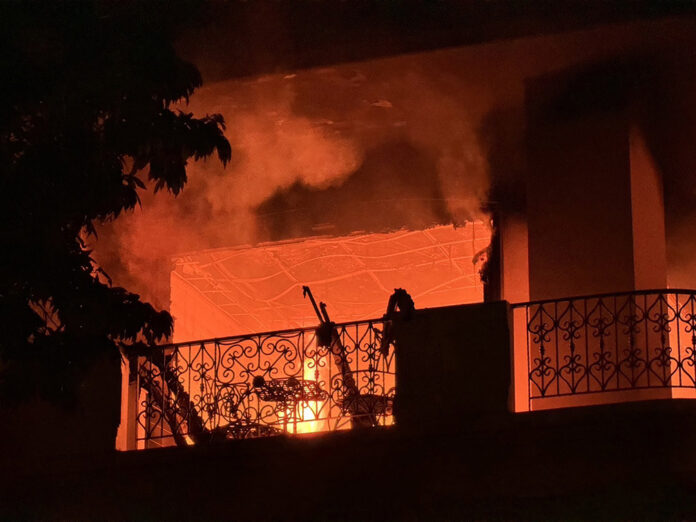 Pattaya City Firefighters and Pattaya Disaster Mitigation Centre rescuers hurried to extinguish a fire at the LK Miracle Suite Pattaya Hotel, Third Road, Village No. 10, Nong Prue Subdistrict, Bang Lamung District, Chonburi Province, Pattaya City, around 3:00 a.m. on October 2, 2023.
This location was a seven-story hotel. The fire started in a room on the second level. There was a lot of smoke and flames coming from the room and outside the balcony. People were hurriedly evacuated from the building by rescuers. The fire took more than 30 minutes to extinguish.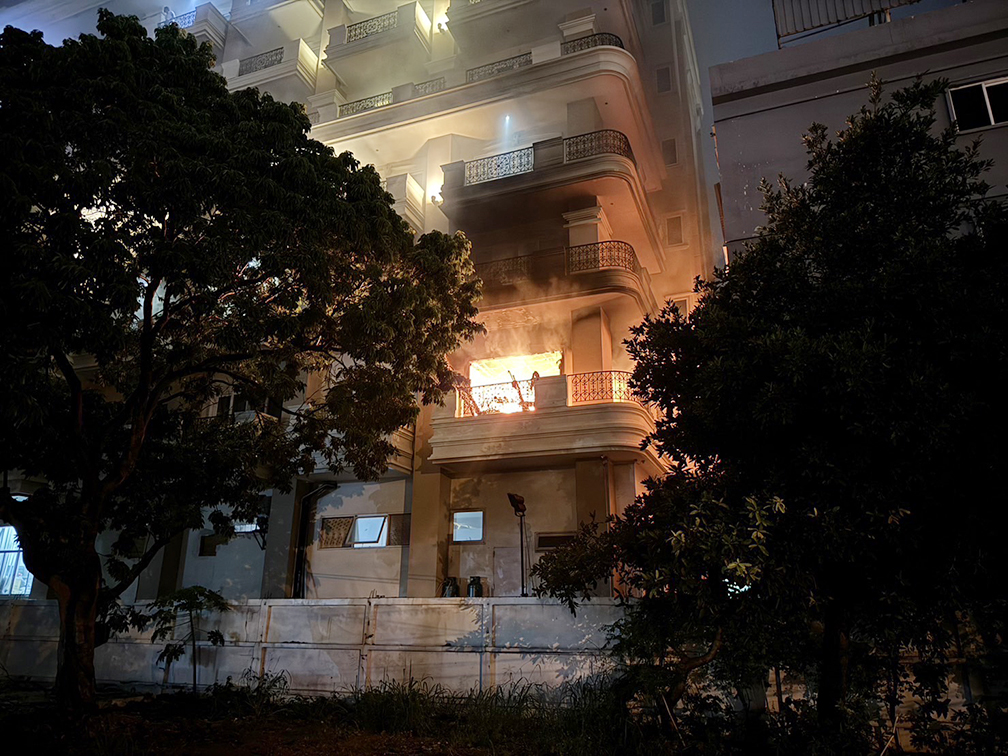 The injured person's name is Mr. Jaber Al-Otaibi, a 31-year-old Kuwaiti tourist who stayed in the room that caught fire. The burns on his arms and legs caused him harm. Rescue workers performed first aid before taking him to Bangkok Pattaya Hospital.
Mr. Jaber informed reporters through a translator that he awoke in the middle of the night to go to the toilet. Then he got a burning smell and strolled around the room, looking around, and saw that there was a fire blazing. In a state of shock, he fled to save his life.
"If I didn't have to pee and woke up to go to the toilet, I might have been burned to death," he said.
Officials initially estimated the value of the damage to be more than 1 million baht. The cause is under investigation by Forensics Division officials.
______