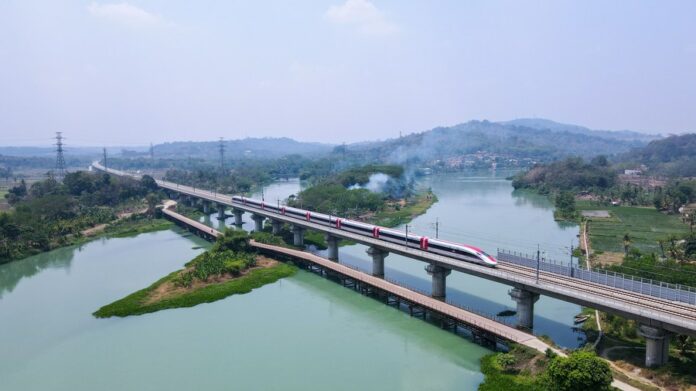 JAKARTA, Oct. 2 (Xinhua) — Indonesian President Joko Widodo declared the official operation of the Jakarta-Bandung High-Speed Railway (HSR) at Halim Station in Jakarta Monday morning.
The Indonesian Transportation Ministry issued an operating license Friday to PT Kereta Cepat Indonesia-China, a joint venture consortium between Indonesian and Chinese state-owned firms that constructs and runs the HSR.
At the ceremony, Widodo announced the name of the HSR, "Whoosh," inspired by the sound of the train, saying that the high-speed train marks the modernization of Indonesia's transportation mode, which is efficient, environment friendly and integrated with other public transportation tools.
"I declare that 'Whoosh' is ready to be operated," Widodo said.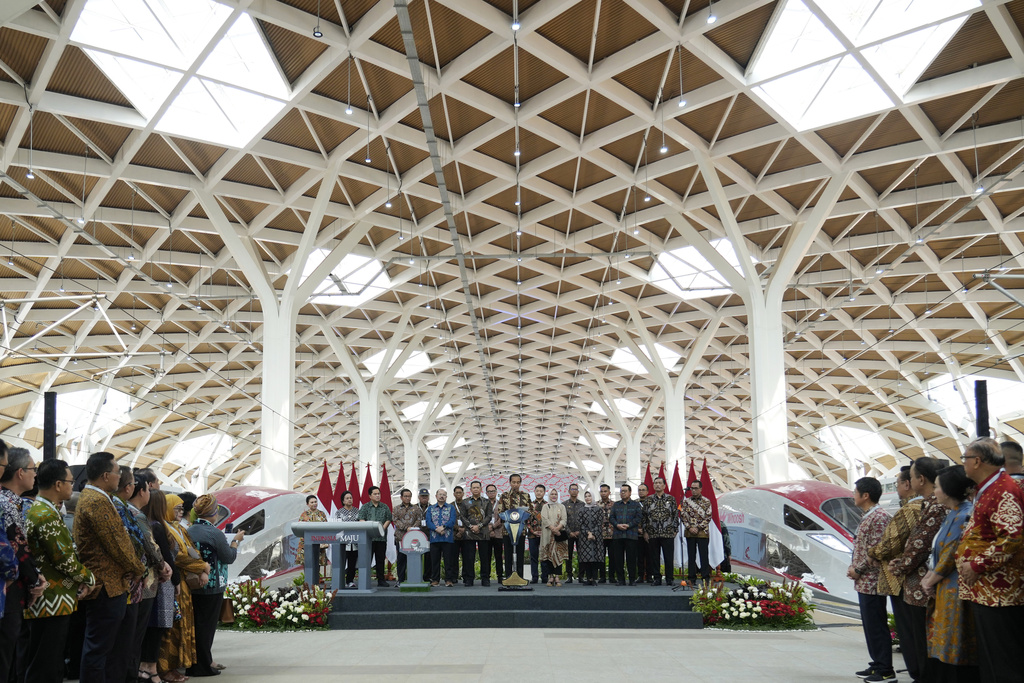 According to Associated Press, 'Whoosh' is Southeast Asia's first high-speed railway, a key project under China's Belt and Road infrastructure initiative that will cut travel time between the capital and another major city from the current three hours to about 40 minutes.
The $7.3 billion project, largely funded by China, was constructed by PT Kereta Cepat Indonesia-China, known as PT KCIC, a joint venture between an Indonesian consortium of four state-owned companies and China Railway International Co. Ltd. The joint venture said the trains will be the fastest in Southeast Asia, with speeds of up to 350 kph (217 mph).
Luhut Binsar Pandjaitan, the coordinating minister for maritime and investment, said China Railway has agreed to transfer its technology to Indonesia so that in the future the country's high-speed trains can be made domestically.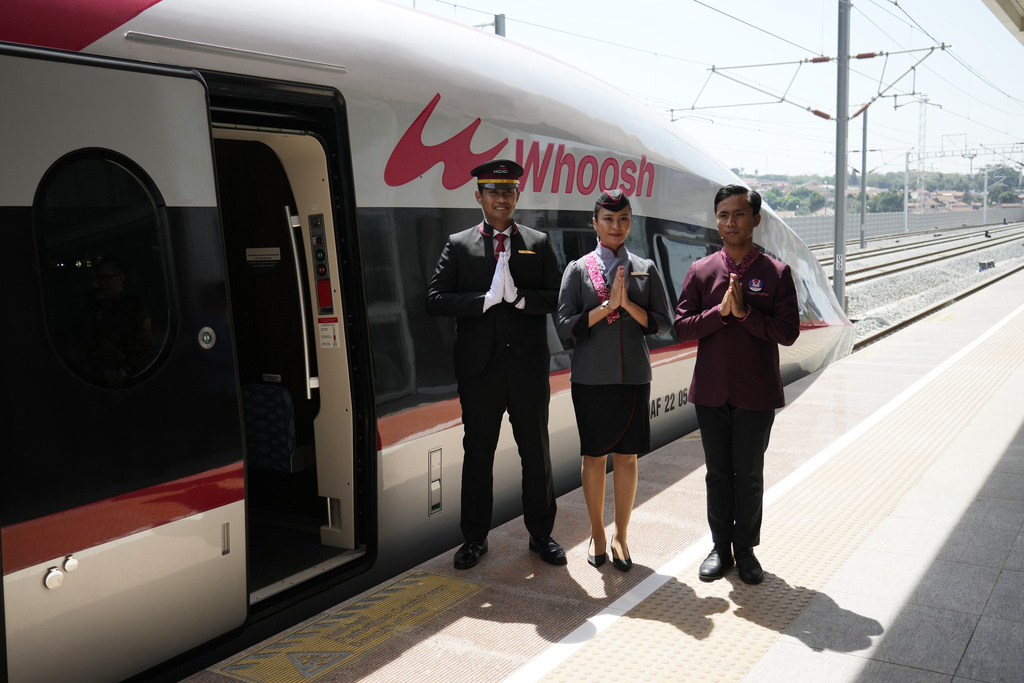 Chinese Premier Li Qiang took a test ride early last month while visiting Jakarta for three days of talks with leaders of the Association of Southeast Asia Nations and other countries.
Li rode the train from Halim KCBJ station to the next station ,in West Java's Karawang city, a 40-kilometer (25-mile) ride that took about 11 minutes. He then returned on the same train.
Widodo took a 25-minutes test ride on the train a week later and told reporters that he felt comfortable sitting or walking inside the bullet train even at its top speeds. He urged people to switch from cars to mass transportation to reduce congestion and pollution, adding that congestion in Jakarta and Bandung is estimated to cost the economy more than $6.5 billion a year.
PT KCIC has also been running a two-week, free-of-charge public trial prior to the inauguration.
Indonesia broke ground on the project in 2016. The line was originally expected to begin operations in 2019, but was delayed by disputes over land acquisition, environmental issues and the COVID-19 pandemic. It was planned to cost 66.7 trillion rupiah ($4.3 billion), but the amount ballooned to 113 trillion rupiah ($7.3 billion).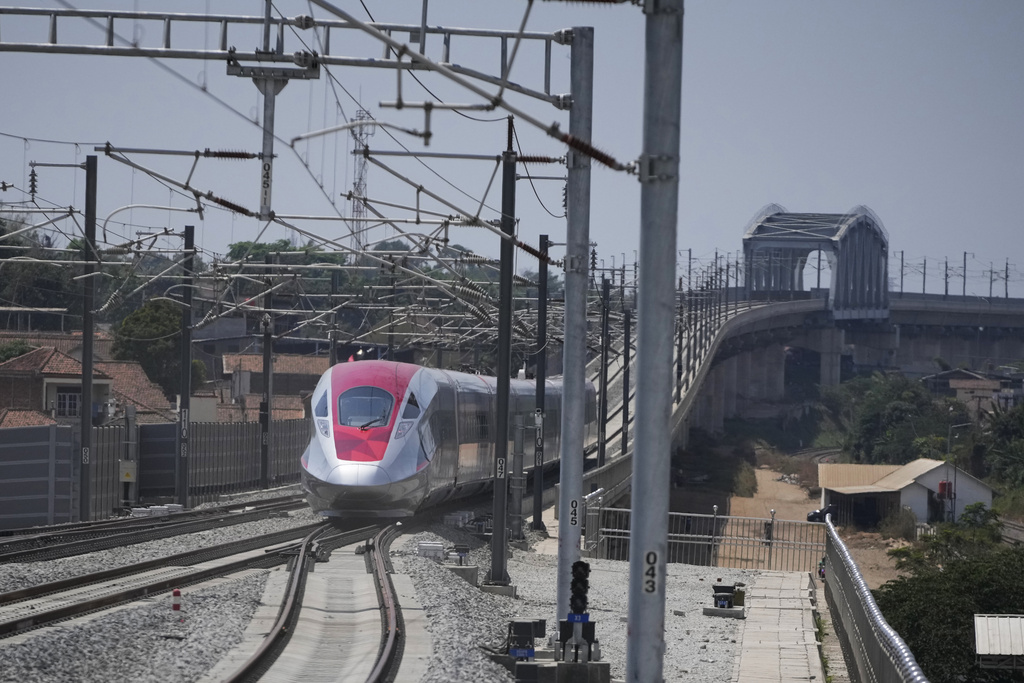 The trains have been modified for Indonesia's tropical climate and are equipped with a safety system that can respond to earthquakes, floods and other emergency conditions. The 209-meter (685-foot) train has a capacity of 601 passengers.
Ticket prices had not been finalized as of Saturday, but PT KCIC estimated one-way prices per passenger would range from 250,000 rupiah ($16) for second class to 350,000 rupiah ($22.60) for VIP seats.
Passengers going to downtown Bandung need to take a feeder train from the Padalarang station that will add a further 20 minutes, with an estimated cost about 50,000 rupiah ($3.20).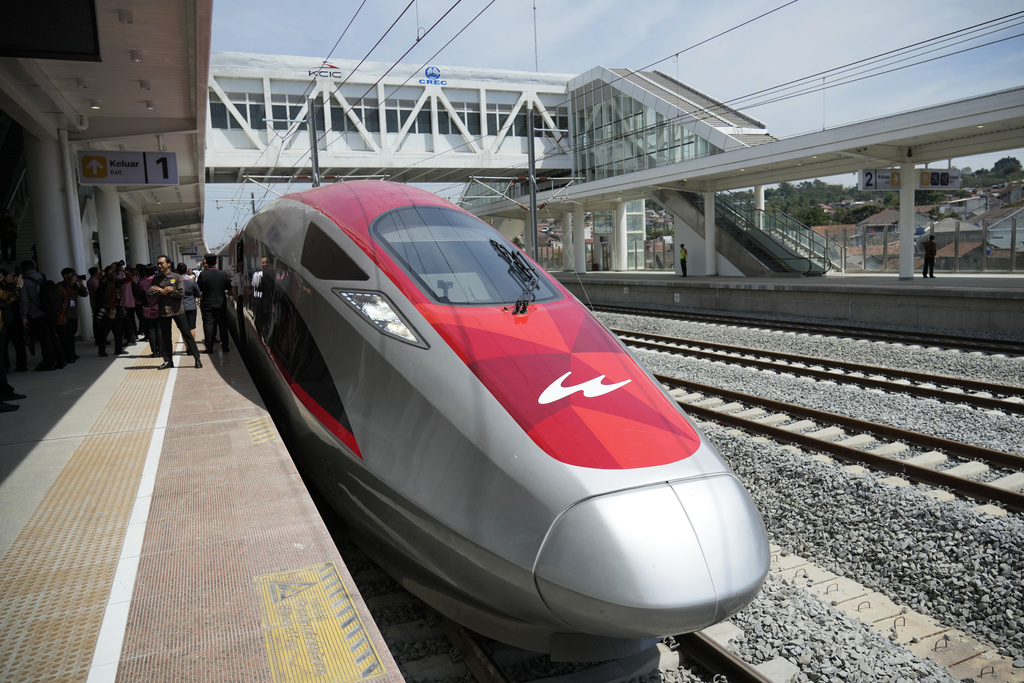 The rail deal was signed in October 2015 after Indonesia selected China over Japan in fierce bidding. It was financed with a loan from the China Development Bank for 75% of the cost. The remaining 25% came from the consortium's own funds.
The project is part of a planned 750-kilometer (466-mile) high-speed train line that would cut across four provinces on Indoensia's main island of Java and end in the country's second-largest city, Surabaya.
"I'm so happy and very excited that finally we can ride a bullet train in Indonesia," said Christianto Nusatya, a Jakarta resident who joined a public test ride last week. "But still, I would prefer to choose a regular train or car, because Jakarta-Bandung is too short and not worth it to be reached by high-speed train."