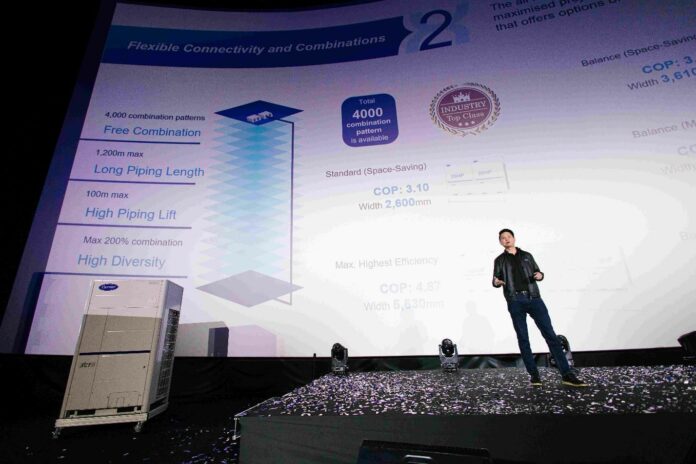 Carrier Thailand introduces its all new XCT8, a power-packed variable refrigerant flow (VRF) solution customized to deliver cooling for buildings. Carrier is a part of Carrier Global Corporation (NYSE: CARR), global leader in intelligent climate and energy solutions.
When it comes to any building, ensuring the comfort of its occupants is an absolute necessity. A key player in delivering that comfort is the air conditioning system. This is where Carrier's XCT8 VRF with eight key features transforms the landscape of indoor climate control.
Carrier understands that no two buildings are the same and customers can choose the ideal fit for their unique needs. Therefore, the flexible Carrier XCT8 comes with numerous options for efficiency, space and cost, allowing customers to tailor the system according to their specific demands. With the ability to have 4,000 combinations, Carrier's XCT8 boasts incredible flexibility and offers the industry's highest capacity of up to 120 HP, with the possibility of connecting with 128 indoor units.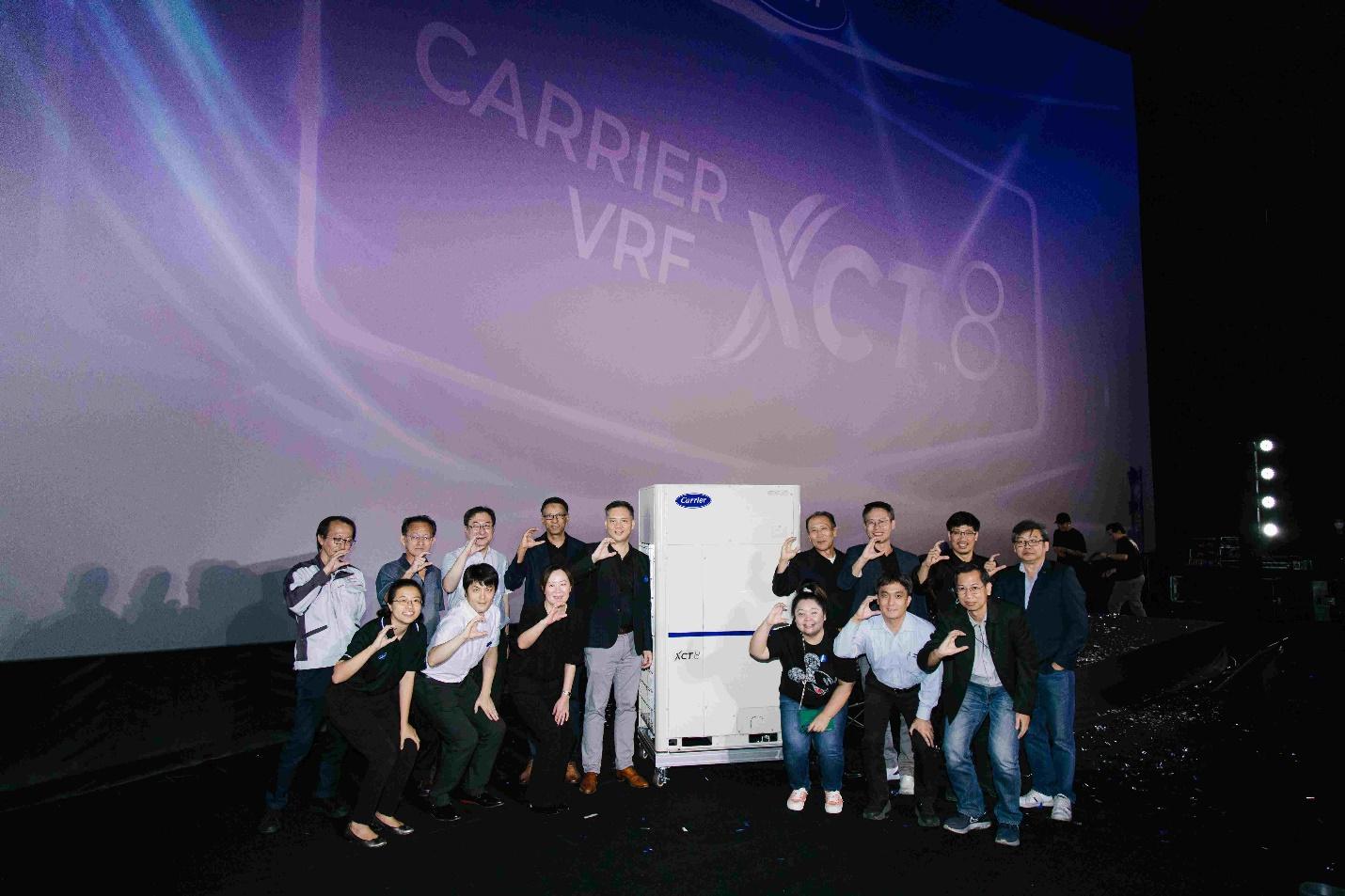 Carrier's XCT8 allows customers to choose the most energy-saving combination, ensuring that a building operates at peak efficiency while keeping energy bills in check. Or customers can choose the most space-saving combination that makes the best use of the available real estate, allowing the user to optimize a building's layout without sacrificing efficiency. It's a win-win situation for building owners to maximize both comfort and spatial utilization.  
"Carrier has been leading innovation since its invention of modern air conditioning 121 years ago," said Victor Yu, Managing Director, Carrier Thailand. "We are committed to delivering innovative solutions that not only meet but exceed customer expectations. With eight key features of Carrier XCT8, customers are not just investing in a cooling system but embracing a smarter, more sustainable future for their buildings."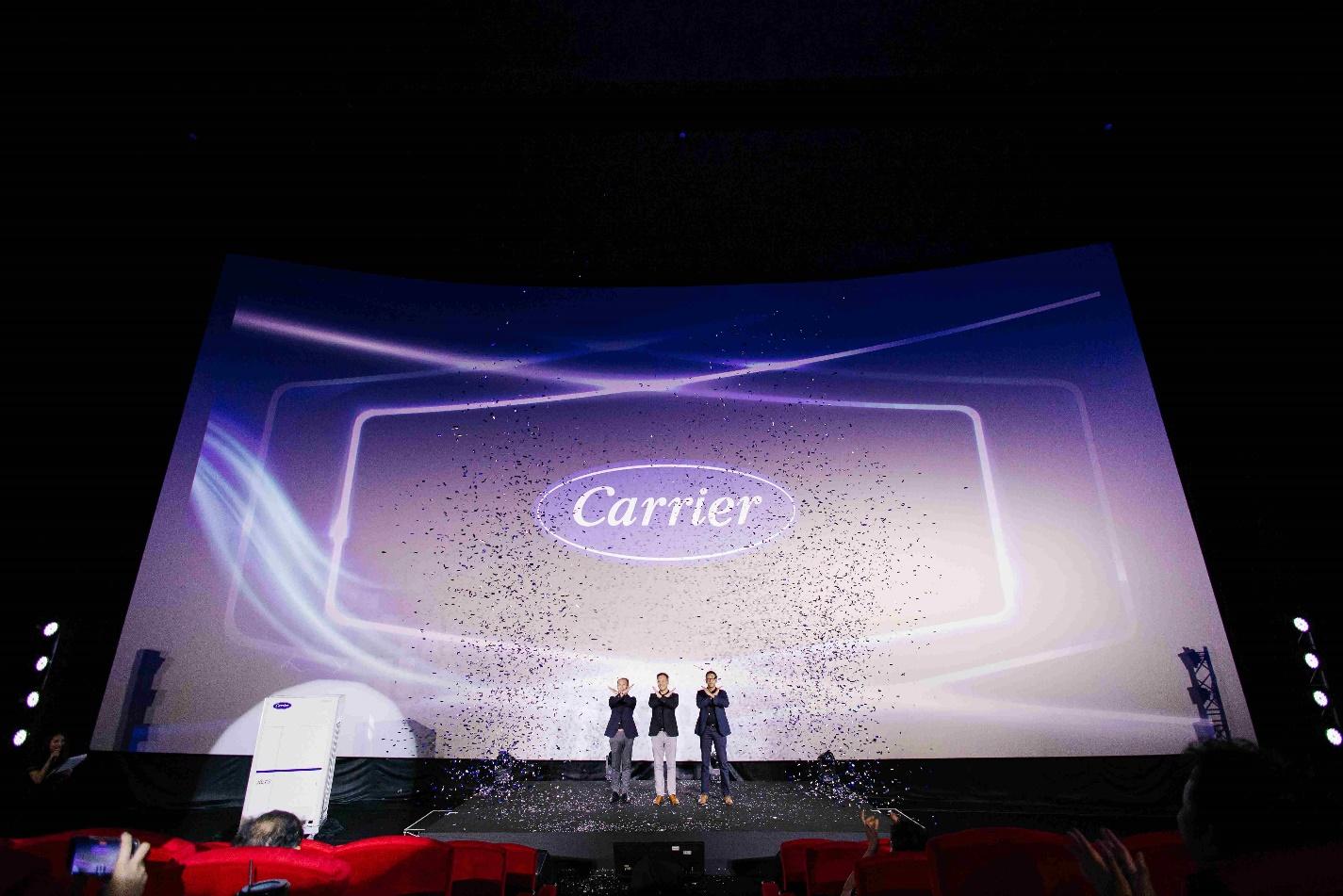 Easy installation and maintenance are top of mind, for reliable operation and building occupants' comfort. Carrier XCT8 has several features to help installers save time on installation, commissioning and maintenance, including the Wave Tool Advance app which allows installers to access system information and start test runs using some smartphones. For installers wanting to collect and save rich data sets, a new service tool for use with laptop devices that are accessible from either outdoor or indoor locations.
 For more information on XCT8, please visit carrierxct8.com/th or follow us on Facebook @CarrierHVACThailand.