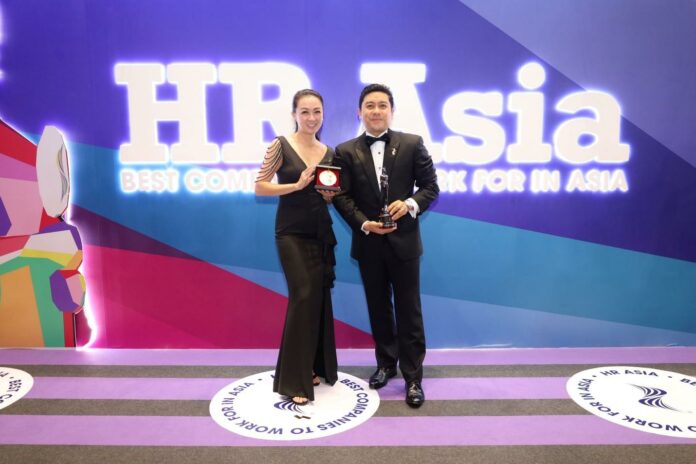 ONYX Hospitality Group Triumphs with Double Win at the HR Asia Awards:'HR Asia Best Companies to Work for in Asia 2023' and 'HR Asia Diversity, Equity & Inclusion Awards'
Bangkok, Thailand – ONYX Hospitality Group, a reputable force in Southeast Asia's hospitality industry with over five decades of hospitality management experience, is thrilled to announce it has achieved double success in the HR Asia Awards: being included within the highly regarded 'HR Asia Best Companies to Work for in Asia 2023' as well as the 'HR Asia Diversity, Equity & Inclusion Awards'.
These accolades hold immense significance across the Asian business landscape, with participation in the Awards from some of the world's most renowned Fortune 500 companies.
These distinguished honors underscore ONYX Hospitality Group's dedication to cultivating an exceptional corporate culture and creating an exemplary workplace environment – qualities that are instrumental in shaping the thriving business as it seeks "to be the best medium-sized hospitality management company in Southeast Asia".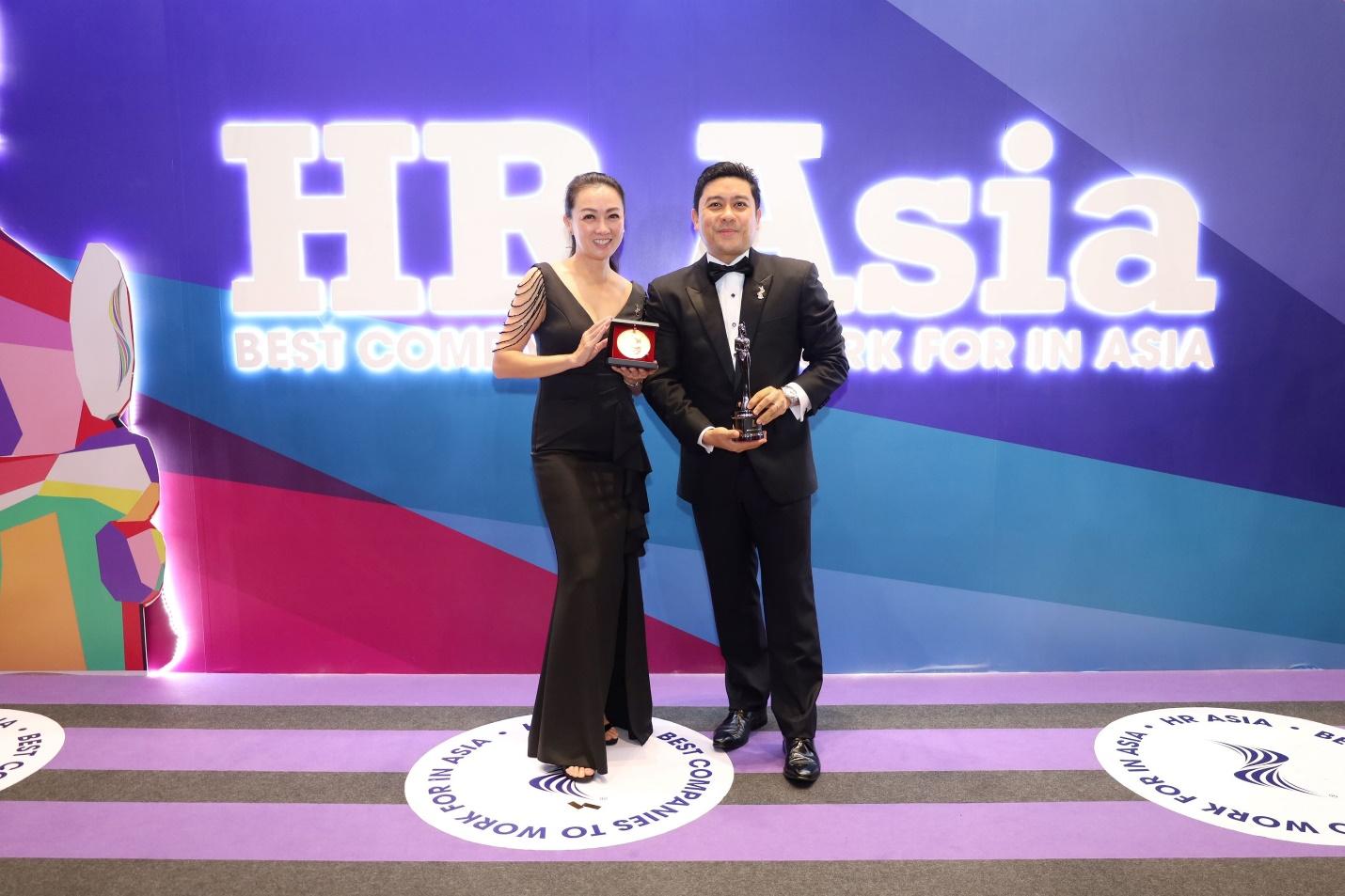 ONYX Hospitality Group prides itself on its ability to bridge the best of Asian hospitality practices with global business precision – with the brand promise 'A Tailored Approach to Hospitality'. ONYX Hospitality Group operates a portfolio of diverse yet complimentary brands, including Amari, OZO, Shama, and Oriental Residence – each catering to the distinctive requirements of today's business and leisure travellers. Each of its brands has a unique identity, ensuring clarity and differentiation in the highly competitive market, whilst upholding world-class standards, delivering exceptional service and creating unforgettable experiences. 
The accolades received by the HR Asia Awards reaffirm ONYX Hospitality Group's standing as the foremost employer in the Southeast Asia hospitality industry. They underscore the Group's dedication to providing an exceptional workplace and fostering an inclusive environment for employees. 
The 'HR Asia Best Companies to Work for in Asia' award, organized by HR Asia magazine, is an annual recognition that celebrates outstanding organizations known for creating workplaces where employees feel valued, inspired, and engaged. This accolade is bestowed following a rigorous assessment process that evaluates companies across various categories, contributing to enhancing employer brand, understanding employee needs, fostering sustainability, promoting organizational collaboration, and encouraging employee engagement through surveys.
"At ONYX Hospitality Group, our unwavering vision is to be the best medium-sized hotel management company in Southeast Asia. Central to this vision is our steadfast commitment to the well-being and professional growth of our valued employees. We offer a comprehensive suite of benefits and programs designed to enrich both their personal and professional lives, ranging from flexible work arrangements and wellness initiatives to ongoing training and team-building activities," stated Ms. Saranya Wattanasirisuk, Senior Vice President of Human Resources.
"We are exceptionally proud to receive these prestigious distinctions as one of 'HR Asia's Best Companies to Work For in Asia' and recipients of the 'HR Asia Diversity, Equity & Inclusion Awards'. We consider it our duty to maintain a workplace that not only empowers our employees to achieve excellence in their careers but also nurtures a sense of belonging and collaboration within our organization to realize our vision. At ONYX Hospitality Group, our people are our most valuable asset, and these awards reflect our steadfast commitment to their well-being and growth," Ms. Saranya added.
A key pillar of ONYX Hospitality Group's human resource development strategy is hands-on learning, as evidenced by the Group's collaboration with leading Thai universities. The ONYX Academy Programs provide an extensive array of educational and developmental initiatives, spanning general courses to advanced management and leadership training. Partnering with esteemed institutions such as Lobster Ink, LinkedIn Learning, eCornell, and Harvard Business School Online, ONYX Academy empowers the workforce with the knowledge and skills required to excel in their respective roles. 
"ONYX Hospitality Group is dedicated to nurturing the next generation of service professionals through specialized training programs and educational internships for university students, creating equal opportunities and thereby strengthening the Group's presence as a prominent player in the hospitality industry with deep Thai roots.
ONYX Hospitality Group prioritises building enduring business relationships and partnerships, collaborating closely with visionary partners who are also committed to sustainable growth and regional expansion, whilst ensuring the essence of Thai hospitality remains prevalent. Extensive in-market resources allow ONYX to optimize its connections and expertise, and alongside its valuable employees and know-how, create customized solutions to ensure partners achieve their overall goals.  
Picture from lelf Khun Saranya Watanasirisuk SVP, Corporate Human Resources, Khun Yuthachai Charanachitta CEO, ONYX Hospitality Group