ANTEPRIMA Makes its Debut in Thailand with a Special 30th Anniversary Collection. The Pop-up Store Opens Now at ICONSIAM Thara Hall until November 10.
SIAM Takashimaya, Thailand's exclusive Japanese-style department store at ICONSIAM, is proud to host the renowned Italian fashion brand ANTEPRIMA, which enjoys widespread popularity in Japan. ANTEPRIMA has unveiled its "ANTEPRIMA 30th Anniversary Pop-up Store" in Thailand, showcasing its 30th -anniversary collection, "Shine in the Light, Glow in the Dark," for the very first time in the country.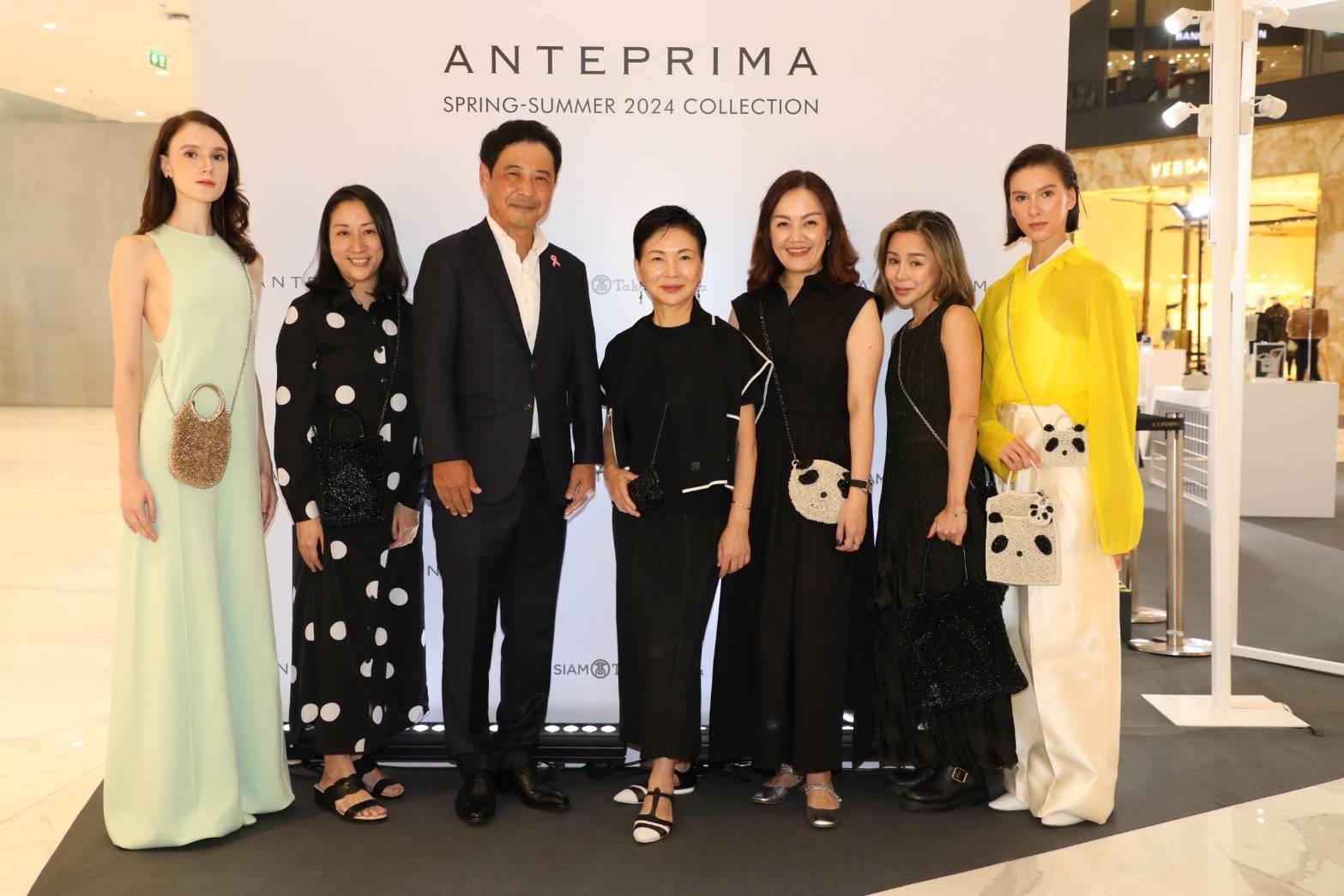 The pop-up store presents three unique editions of bags: LUCCHETTO bags, which are distinguished by their intriguing shapes and functional features, along with ANIMALE-POODLE and ANIMALE-PANDA bags, inspired by animal designs, as well as an assortment of shoulder bags and mini bags from the STANDARD collection, now available in trendy new colors. This diverse range of chic and stylish bags offers something for every design enthusiast to appreciate and acquire, and take advantage of exclusive promotions and special offers available from today until November 10, 2023, located at Thara Hall, M Floor, ICONSIAM.
ANTEPRIMA is established in Italy in 1993 by Izumi Ogino, a Japanese woman. The brand's primary design philosophy centers around the notion of timeless elegance and contemporary style. Merely five years after its inception, ANTEPRIMA made its debut at Milano Moda Donna, a globally acclaimed fashion event eagerly anticipated by fashion enthusiasts worldwide. This milestone marked Izumi as the first Japanese female designer to partake in the Milan Collection. In that same year, she introduced the ANTEPRIMA WIREBAG, a distinctive handbag crafted from a special type of wire that is soft, flexible, and lightweight. This meticulous handwoven creation quickly gained immense popularity upon its initial release in 1998. It soon evolved into an iconic piece for the brand, with the addition of a wide spectrum of colors and the introduction of various shapes in new collections of each season, a trend that has persisted to the present day.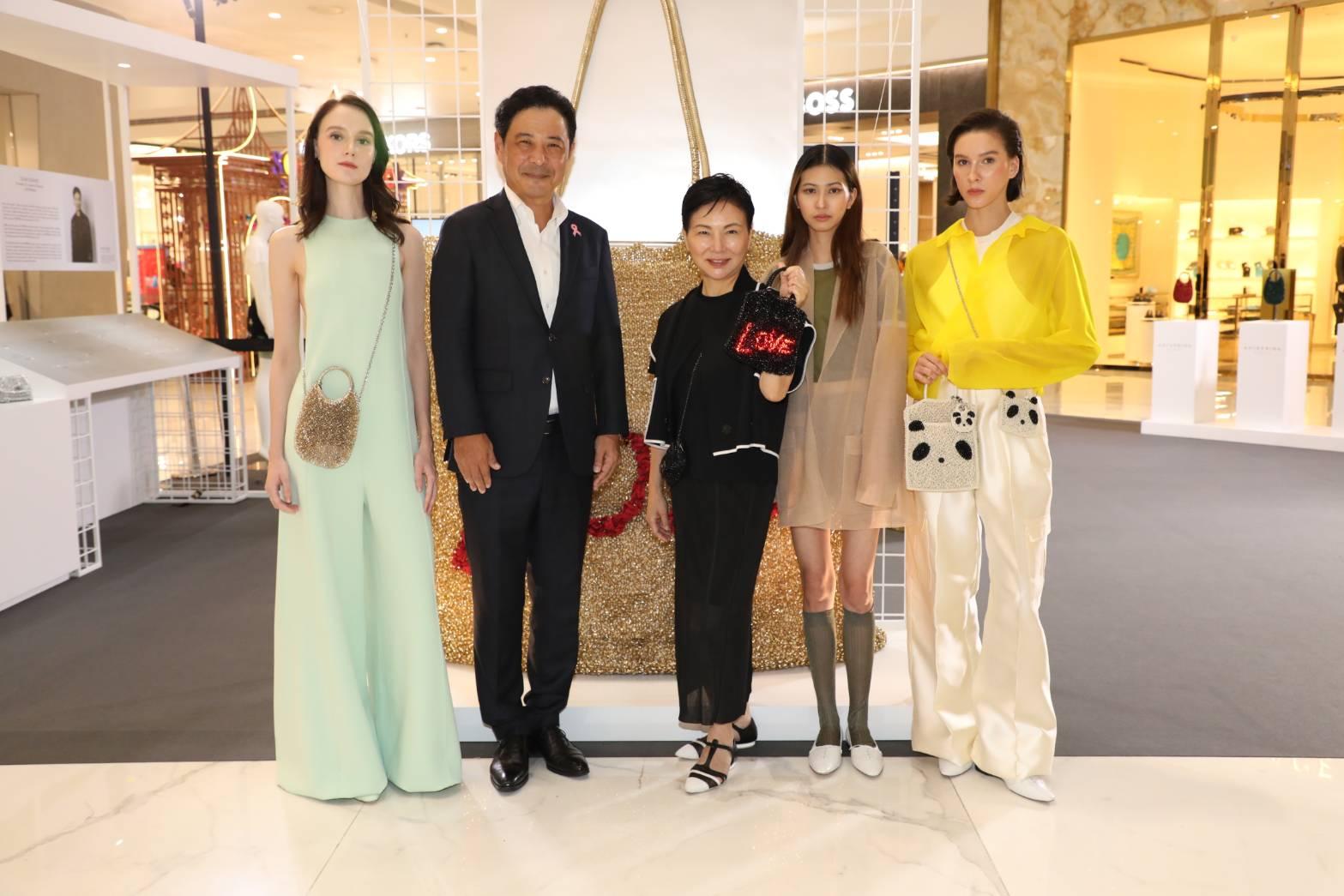 Over the course of more than three decades, ANTEPRIMA has consistently delivered elegance and contemporary style to women worldwide. Its unique designs, seamlessly blending handcrafted elements with modern materials under the guiding concept of "Contrast" in every piece, have harvested massive popularity in Milan, Hong Kong, and Tokyo. As a result, ANTEPRIMA has left a long-lasting impression on bag enthusiasts worldwide. 
"ANTEPRIMA's exquisite and contemporary designs embody the essence of 'Contrast.' This concept involves skillfully blending modern materials, such as specialized wire, with high-quality knitting techniques, resulting in a bag that looks luxurious and precious. Alternatively, when employing glossy materials, I will add matte elements to create a striking and harmonious look. The contrast between the modern appearance of ANTEPRIMA WIREBAG's wire material and the traditional hand-knitting technique exemplifies the essence of ANTEPRIMA's craftsmanship at its finest. Also, the bag's flexibility is another exceptional and captivating feature. Its original shape adapts to the contents placed within. The longer it is used, the more it mirrors the unique character and style of the user," said Izumi Okino, The creative director of the brand, unveiling the core design concept. Ultimately, her overarching objective is to bring happiness to every woman who uses ANTEPRIMA products.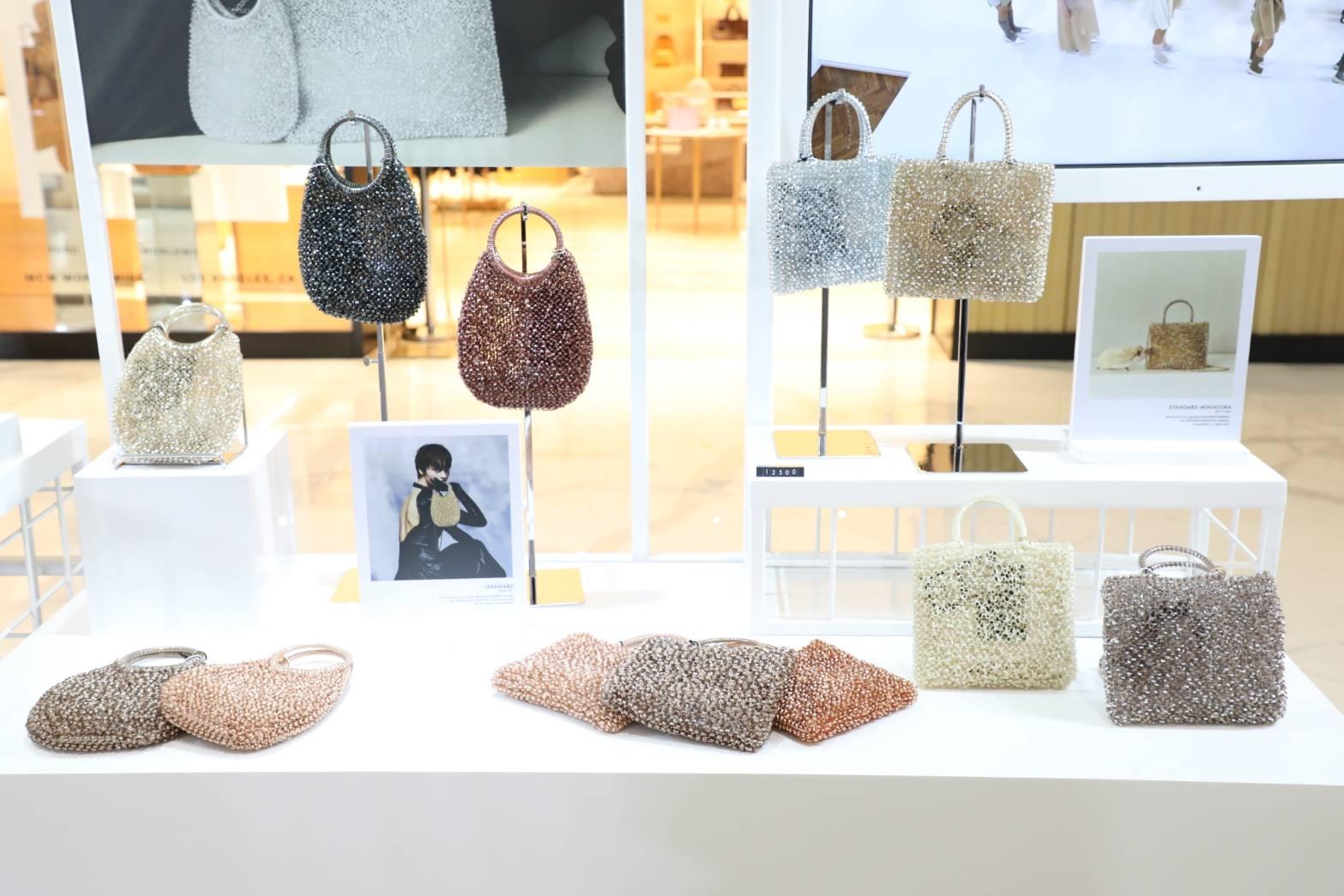 The exclusive pop-up store introduces the "30th ANNIVERSARY: Shine in the Light, Glow in the Dark" collection, celebrating ANTEPRIMA's transition into a new era with a fusion of classic yet exotic designs. This collection flawlessly blends elements from the Fall and Winter 2023-2024 collections, emphasizing the signature features of the WIREBAG's STANDARD MINIATURA for an additional allure through the "Glow in the Dark" theme.
Incorporating a gold chain adorned with pearls to spell out the word "LOVE" on the bag, and enhancing it with a glowing neon light effect, ANTEPRIMA conveys the message of "HOPE." The designer views hope as "The ability to find light in the midst of darkness," and this design choice serves to communicate ANTEPRIMA's belief in love as a guiding light for the future. The 30 pearls symbolize the 30-year journey of the brand.
The special edition bag, in celebration of the 30th anniversary, showcases three colors that serve as the identity of the brand, each paired with neon lights in corresponding hues. The Argento silver features a pearl chain and white neon light, the Khakigento gray edition includes a pearl chain and white neon light, and the Nero black version is adorned with a pearl chain and red neon light. Each bag is encased in specially designed packaging to ensure it remains in pristine and flawless condition until it reaches the hands of its new owner.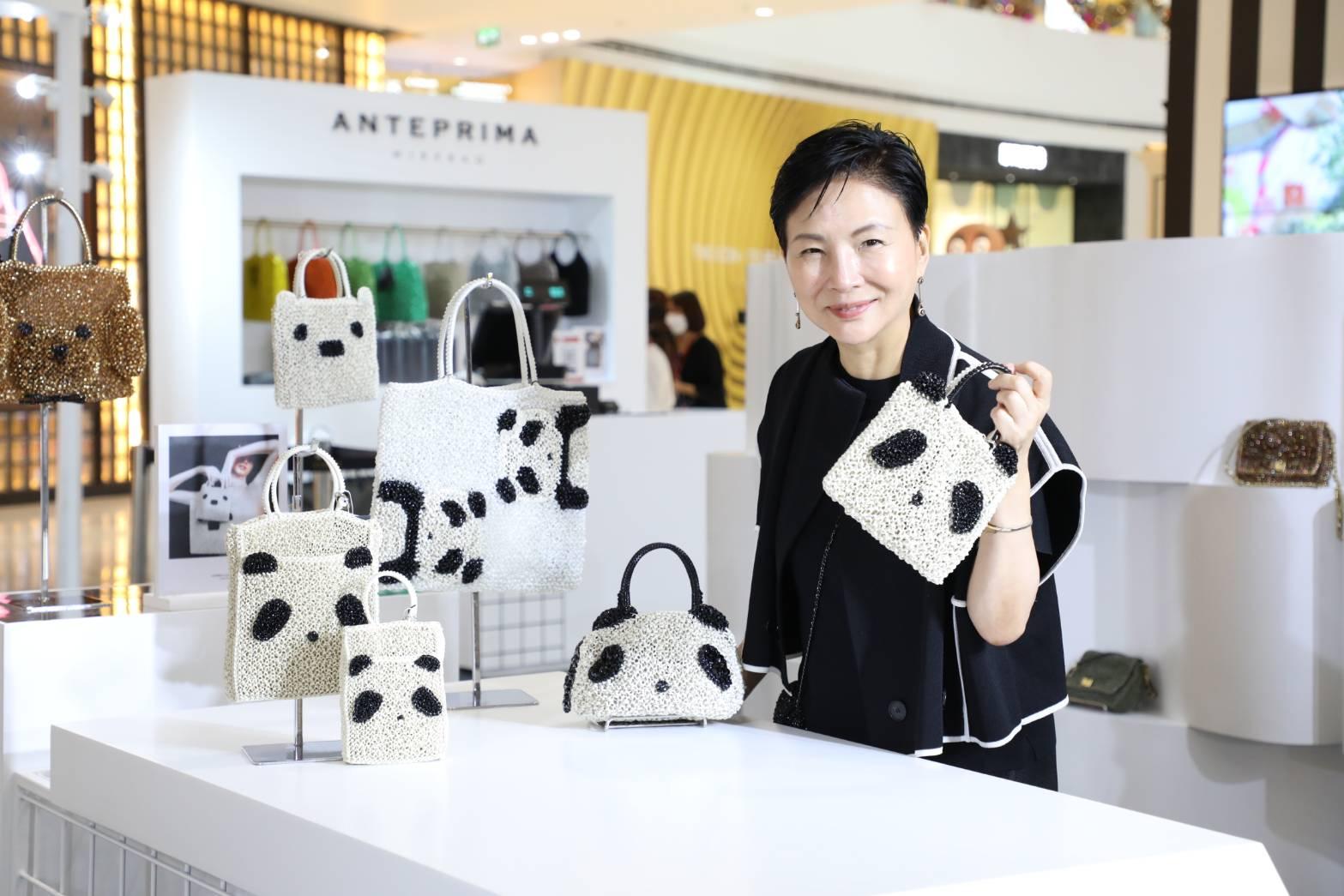 Another must-not-miss collection is ANIMALE, a series of knitted animal-shaped wire bags that exude chic and distinctive style. This series stands as one of ANTEPRIMA's signature and iconic offerings. In this latest collection, the brand introduces ANIMALE-POODLE, a bag that catches the eye with its adorable representation of a toy poodle, complete with large, endearing eyes. Additionally, it presents ANIMALE-PANDA, a delightful bag decorated with incredibly cute pandas. This collection brings together a family of pandas, each radiating their unique charm to capture your heart. The range encompasses petite shoulder bags as well as three-dimensional bags capable of accommodating a variety of items, catering to a wide array of needs.
Two other captivating collections are also on offer. Firstly, the STANDARD collection presents emerging colors from the Fall/Winter 2023-2024 collection, encompassing three distinct models. The STANDARD MINI 045 is a petite chain shoulder bag designed for versatility on any occasion, while the STANDARD MINI 6T1 is a classic mini bag known for its ease of portability. Lastly, the STANDARD TOTE BAG is available in fresh, appealing colors, sure to delight those seeking a new addition to their bag collection.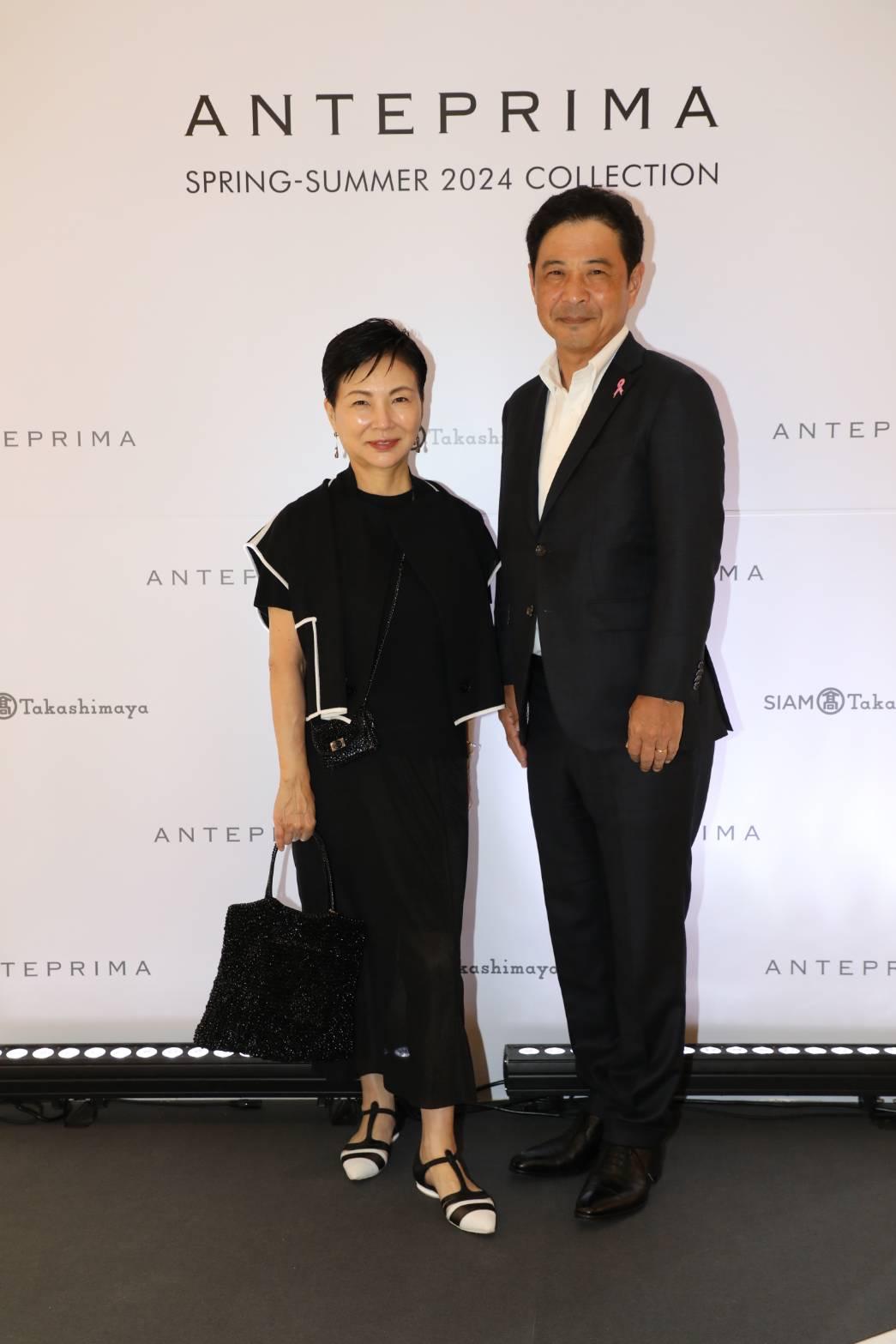 Additionally, the LUCHETTO collection offers a trapezoidal woven wire bag. This model features a cleverly designed triangular compartment concealed within, effectively expanding the available space for accommodating more belongings.
The "ANTEPRIMA 30th Anniversary Pop-up Store" is located at Thara Hall, M Floor, ICONSIAM. Shoppers can also receive exclusive gifts and cash coupons worth up to 2,000 when making purchases in line with the specified conditions. This offer is available from today until November 10, 2023. ANTEPRIMA products are also available at SIAM Takashimaya, 1st floor, and from November 11, 2023, onwards. For further information, please feel free to contact LINE @SiamTakashimaya.