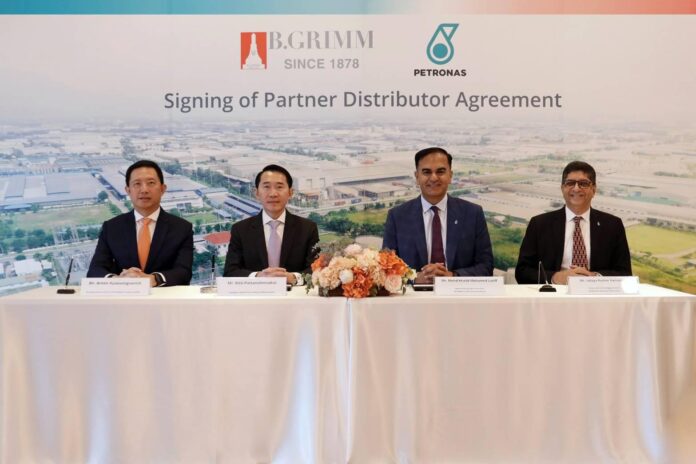 B.Grimm joins forces with PETRONAS Lubricants International to explore and develop potential opportunities in Thailand and South East Asia Energy Market
Bangkok – B.Grimm Technologies and PETRONAS Lubricants International entered into a partnership to leverage mutual business strengths and capitalize opportunities to develop the lubricants market in Thailand. This partnership is a first step to future collaborations between B.Grimm and the PETRONAS Group on multiple avenues including new energy solutions in Thailand and the South East Asia market. 
B.Grimm is a multinational conglomerate active in energy, industrial businesses, healthcare, digital solutions, lifestyle and capital investment. Its subsidiary, B.Grimm Power, provides power generation and renewable power supply to industrial estates in Thailand.
Meanwhile, PETRONAS Lubricants International (PLI) is the global lubricants manufacturing and marketing arm of PETRONAS, Malaysia's global energy group. PLI manufactures and markets a full range of high-quality automotive and industrial lubricant products in over 100 markets internationally.
The partnership between B.Grimm and PLI marks a significant step towards embracing the energy transition and seizing growth opportunities in Thailand and South East Asia, by the two major energy players, headquartered in the East.
Mr. Kitti Pattanaleenakul, President of B.Grimm Industrial Businesses, emphasized that B.Grimm currently provides high-quality energy supplies and industrial solutions to various industrial estates across Thailand. These industrial customers require a substantial volume of lubricants for applications including manufacturing, construction, electricity generation, and more.
"B.Grimm recognizes the opportunity to collaborate with PETRONAS Lubricants International, a global expert in lubricants, to offer a comprehensive one-stop solution, covering lubricant supply and related services,"  he said.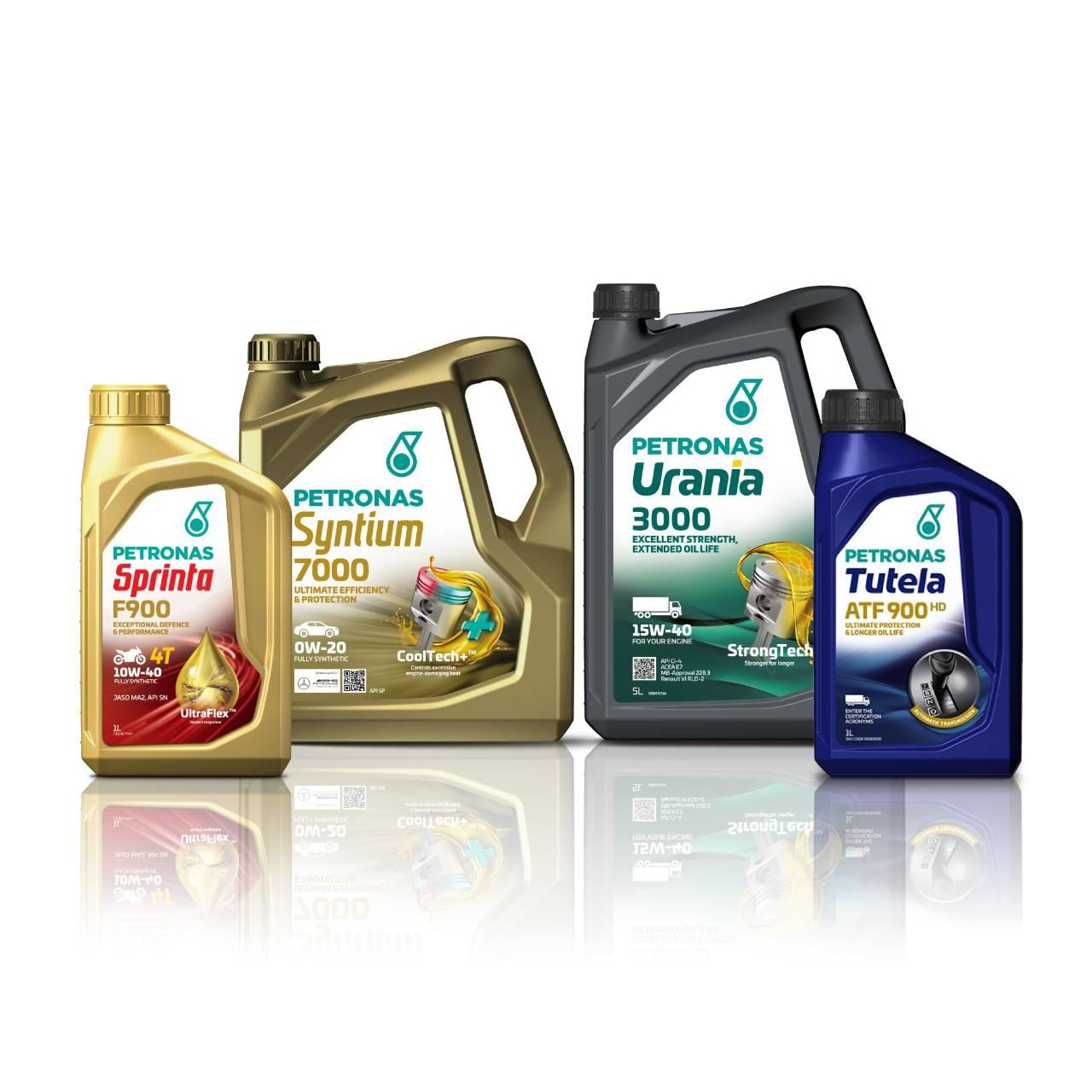 Mr. Khalid Latiff, Regional Managing Director Asia, PETRONAS Lubricants International commented, PETRONAS Lubricants International is proud to partner with B.Grimm as we continue to deliver innovative products and offerings to the Thailand market. For PETRONAS Lubricants, Thailand is a key strategic growth market as we expand our Fluid Technology Solutions™ offerings that will benefit our customers in the country.
"Being a renowned international brand, our cutting-edge high-performance products and service solutions have been very well received by Thai consumers over the years and we are excited with this strategic partnership with B.Grimm to further elevate our brand presence to the next level in the market."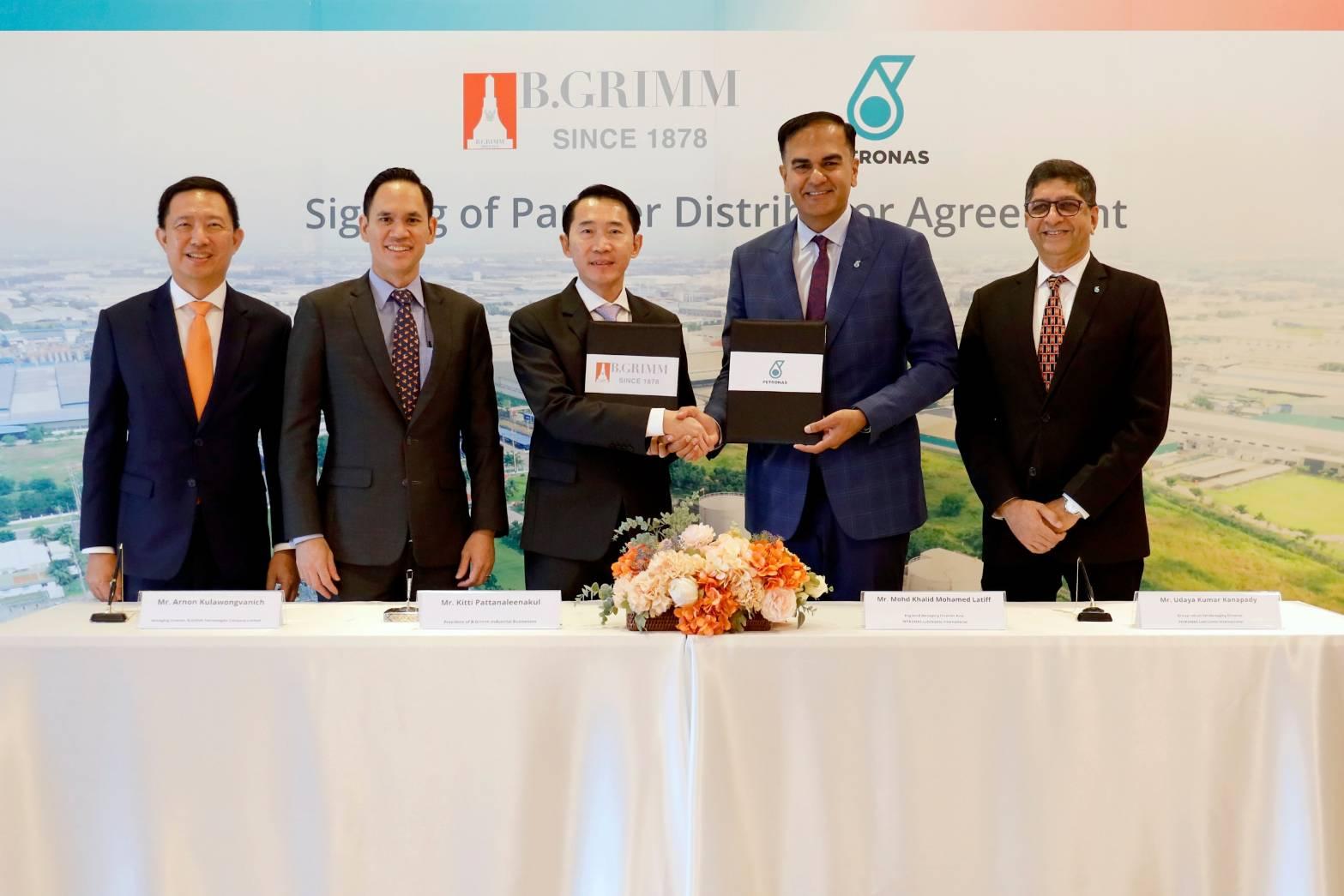 Mr. Udaya Kumar Kanapady, Group Industrial Managing Director, PETRONAS Lubricants International said, "Together with our partner, B.Grimm, we can understand specific market challenges, tailor right portfolio and service offerings for customers to serve the Thailand market better. Our focus is to help our customers build more resilient businesses through a deep understanding of our customers' needs, delivering ever-increasing efficiency and long-term value through service improvements and constant technological innovation, for which B.Grimm Group, undoubtedly, is a capable partner to execute our vision." 
This strategic collaboration represents an important effort by the two companies to provide the best to the Thailand market for lubricants and industrial solutions. It serves as motivation and healthy competition for others to participate in responsible energy transition, ultimately benefiting both the industry and the environment. 
______