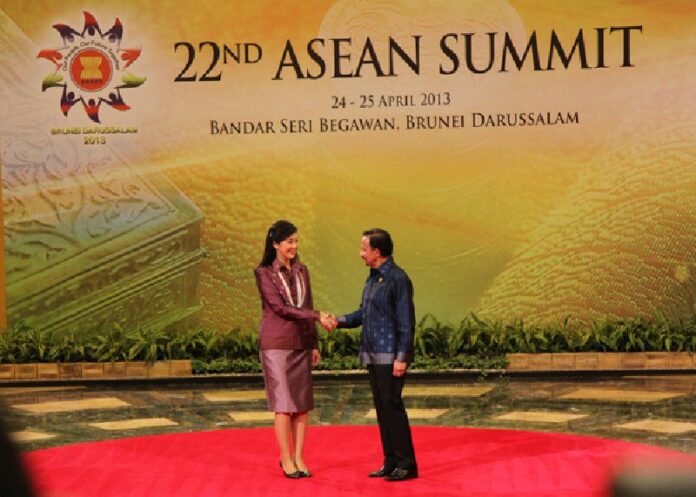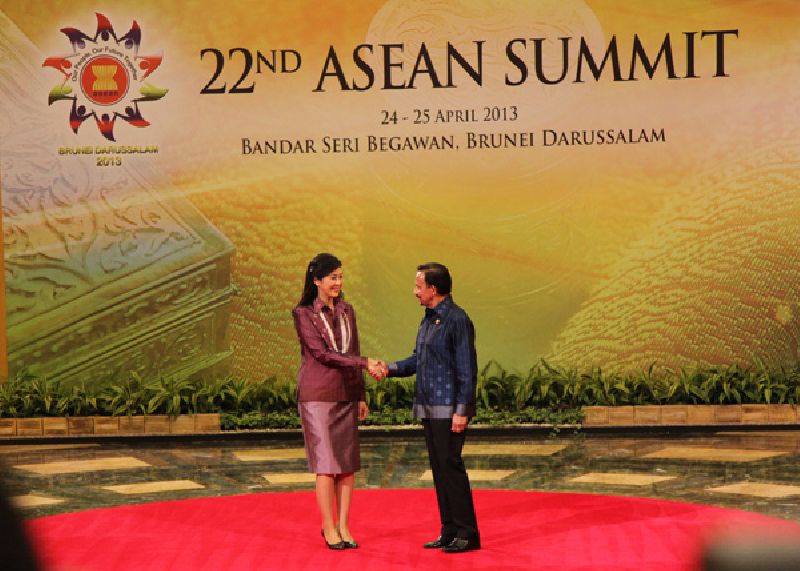 The report originally
appeared in Prachachart
(10 September) As the Association of Southeast Asian Nations
(ASEAN) is anticipating the integration into an Economic Community (AEC) in 2015, the ability to
communicate in English is more sought after by many Thais than ever.
The fact is proven by
the statistics showing that the number of people enrolling in English Extracurricular class is
expected to rise approximately 20% a year.
Research for Kasikorn Research Centre shows that the students enrolling in English Schools have increased from 432,000 students in 2012, to 518,000
in 2013. The centre also expected that number of prospect students after the integration of the AEC
in 2015, is going to be approximately 746,000 students, resulting in 20% growth per
annum.
Mr. Pongsakron Eiam-Ong, Director of New Cambridge Thailand, an English teaching
institution which has its two branches in Bangkok (Chidlom and ZEN), and another in Nakhon Pathom
(Salaya), said that his institution is aiming for new strategy to attract more
students.
"Our institution standard remains high as we only hire native English speakers with
qualifications in teaching English" said New Cambridge director, "However, there are many news
players in the field, and we must develop our lesson constantly to keep ourselves on the
top."
The school is now aiming to open its new branch at Paradise Park in 2014, and looking
forward to the launch of its first Chinese branch in Shanghai in late 2014. Laos and Myanmar are
also projected to be targeted locations after the integration of AEC.
"We are developing
i-Learning programme, an online lessons which allow students to access our learning materials via
computers and smartphones." Mr. Pongsakorn added "the material includes videos, interactive
classrooms, and instant test. The project is expected to cost at least 10 million baht and will be
launched in 5 months from now."
Mr. Pongsakorn said it is unavoidable that the students
sometimes move to other institutions due to high tuition fees, but many has returned as they find New
Cambridge qualify their satisfactions.
Meanwhile, Mr. Chris Gibson, director of British
Council Thailand, said that his institution wished to attract more students to welcome the AEC as
well.
The uniqueness of British Council, according to Mr. Gibson, is that the school listens
to their customers, and responds to their expectations. The institution also strongly focuses on the
teachers' qualifications and work experiences.
The school also offers many classes flexible
to the students' schedules and locations, and remains highly student-centred, he said.
The
Chaengwattana branch – the one and only British Council centre in Nonthaburi – recently qualified
for Excellent Learning Centre, and will be a role model for English teaching methods in the province,
Mr. Gibson continued.
The institution also has its other 4 branches located in Bangkok and
another one in Chiang Mai, and still plans for further expansion in 2-3 years to increase its
accessibility in respond to increasing demands.
Total market value of the English Language
Schools in Thailand grows at 22% each year, and sits at approximately 7,373 million baht in 2013.
The value is expected to rise to 9,007 million and 11,023 million respectively in
2014-2015.
However, big institutions gain more from their reputation and grow 34% each year,
resulting it 3,441 million baht for their net values. Medium and small language schools only grow at 18%
a year as their values share 7,582 million baht of the market.