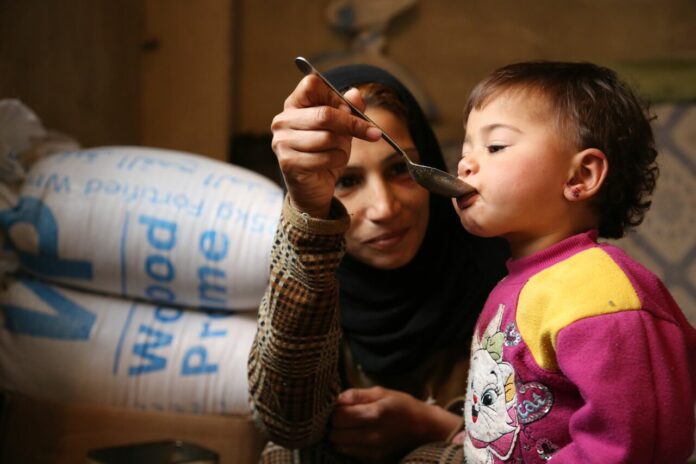 By Stephan Dörner
Die Welt
BERLIN — An advertising billboard stands in Times Square showing New Yorkers what they can get for 50 cents (about 40 cents EUR): 90 seconds of a sightseeing tour, for example, or 1.8 seconds with the street performer "Naked Cowboy," who can often be seen at New York's most famous street crossing.
Or they could provide a malnourished child with meals for a day.
The Times Square advertisement introduces New Yorkers to "ShareTheMeal," a smartphone app from a Berlin start-up that is an initiative of the United Nations World Food Programme. The video itself was donated by the World Food Programme – there is no money for marketing – but even without a huge advertising budget, the app, for iPhone and Android, has spread over all social networks in a very short time and the aid provided has fed tens of thousands of schoolchildren and pregnant women.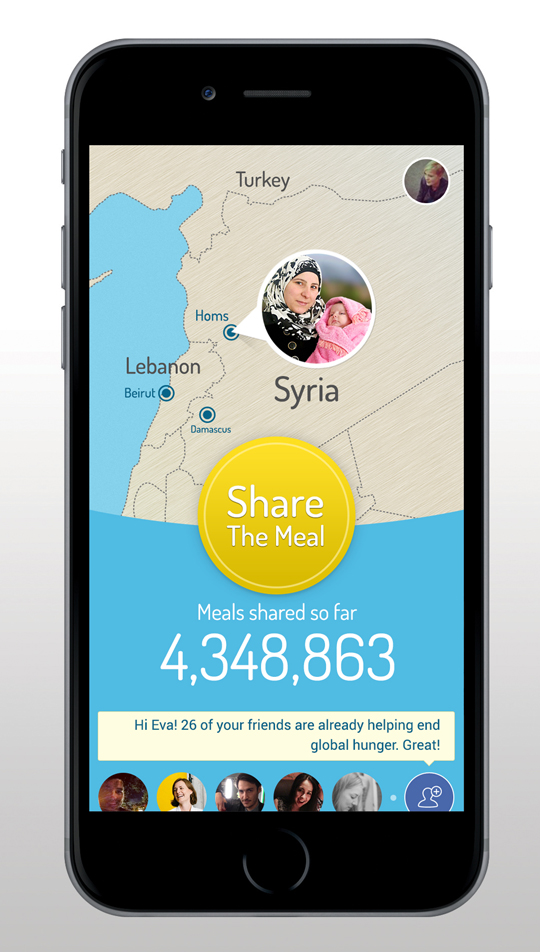 "ShareTheMeal" founder, Sebastian Stricker, who was already working for the UN World Food Programme, asked himself a simple question: in a world where there are more smartphones than hungry people, why not fight hunger with a click on an app? Whenever a smartphone user is having his breakfast, lunch or dinner, he has the opportunity to share 40 Euro cents with someone in need – thus the name "ShareTheMeal." The 40 cents donation covers the whole cost: from payment processing up to the logistics of food distribution.
Since the app was launched, initially in Germany in June 2015 and then internationally in November the same year, the user numbers have mushroomed: "5.4 million meals were distributed by about 500,000 donors up to the end of April," says the "ShareTheMeal" founder. "That means we are feeding between 10,000 and 15,000 children every day." The "ShareTheMeal" app has already won many prizes – including the Interactive Innovation Award of the technology festival "South by Southwest", two prizes from Google and a renowned Webby Award.
Stricker is currently in Lebanon, managing the distribution of food via "ShareTheMeal". "Lebanon has taken in over one million refugees, within a total population of 4.4 million," he remarks. "Some have to live on rooftops, where tools are normally stored." The schools are staying open in the afternoons as well, so the Syrian refugee children can go to school. "Poverty is immense – and yet there is still an unbelievable spirit and optimism. They treat the refugees well, with dignity."
Khaosod English is presenting this story as part of Impact Journalism Day
"ShareTheMeal" first began its fight against world hunger by providing food for schoolchildren in Lesotho. The distribution of school meals has a twofold effect: in the short term hunger is stemmed, but in the long run the economic development of the country is furthered. Meals mean children can attend school more often, instead of being sent out to work.
In the Syrian city of Homs, young mothers were the beneficiaries – another very efficient form of aid according to experts. "If you don't get enough food as an infant or pregnant woman, or if you get the wrong nutrients, the child won't develop properly – and mental development is impaired as well," says Stricker. The ramifications for an individual's entire lifetime are "impossible to make up. These are the so-called first Thousand Days, from pregnancy to the second year. If you don't give support then, it can't be made up for later."
The fight against global hunger may seem like battling an invisible enemy – but it is showing progress, step by step, country by country. In Lesotho, after about a third of malnourished children were provided for via "ShareTheMeal" for a year, private initiatives stepped in and carried on the aid work. The money collected via the app was then allocated to care for refugee children in Jordan, and then pregnant women and mothers with small children in the Syrian city of Homs. Now "ShareTheMeal" aims to provide for all Syrian refugee children in Beirut, the capital of Lebanon. The underlying idea is to prove that the aid put in place thanks to donations from the app is working, so that other initiatives can then take over.
The 40 cents per meal that "ShareTheMeal" advertises is a global average for provision through the United Nations World Food Programme. "In some countries and situations it is a lot more expensive, in others clearly cheaper," says Stricker.
Some foreign aid critics argue that the countries concerned might become dependent on it in the long run. Stricker, however, disagrees: "A certain minimum level of health, nutrition and education must be in place," he says. "If you constantly remain below this minimum, you will remain ill, will have few opportunities and will pass this on to your children as well."
For the future, Stricker dreams of establishing smartphones as a direct link between helpers and those in need of help. "If you ask me what the top two future topics in this area are, I would answer: virtual reality and peer-to-peer help." The term "peer-to-peer" is used in the IT field to describe a direct connection between two computers in a network.
In the future, smartphone users might even be able to see who they have shared their meal with. Stricker is currently carrying out initial experiments with virtual reality in Lebanon. "This is really touching," he says. "The children are holding up their food to the camera with big smiles." Stricker describes how milk, apples and muffins were handed out to the children. "They liked the apples best of all," says Stricker with a smile. "In Germany, children must be forced to eat fruit – and here they love apples more than anything."