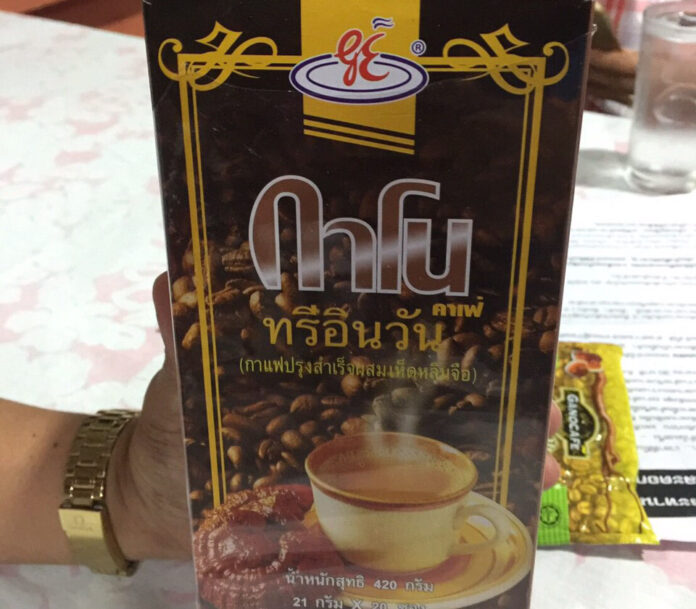 BANGKOK — Critics of military rule said overreactions such as arresting children for tearing a voter list and ordering a coffee brand to stop advertising because of its name, exemplifies new levels of paranoia and irrationality on behalf of the military regime.
Asked what they thought of recent eyebrow-raising incidents in which two second-graders were charged with violating the Referendum Act and then released, or an order from Si Saket Gov. Thawat Surabai that a coffee maker "stop all PR activity for their coffee brand" due to its potentially "risky" name, critics such as political science instructor Uchen Cheangsen said it reflects the irrationality born of being under military dictatorship.
"They will continue to do bizarre things," said Uchen, who teaches at Nakorn Sri Thammarat's Wailalak University. "Other organizations such as the Election Commission also obey the dictatorship, which is unreasonable. In the end, the military dictatorship is really afraid. They don't think it will be easy for them to win anymore."
International Relations instructor, Puangthong Pawakapan said actions like shutting down Ga No coffee because its name (a reduction of "Americano") might sound like "tick no" in Thai, are evidence that paranoia has become commonplace with officials nationwide.
"This phenomena can be explained away by the junta as the actions of various officials, but it shows the officials … just follow the orders of those in power without taking into consideration others' rights," said Puangthong, who teaches at Bangkok's Chulalongkorn University. "This is self-preservation, and it psychologically serves those in power."
Puangthong also predicted "such irrational phenomena will continue until the referendum" is held Aug. 7.
For their part, those organizing the election say they are upholding the law as set forth under the Referendum Act, which criminalized a slew of typically allowed behaviors such as open campaigning before the vote.
To pro-democracy activist and Red Sunday Group leader Sombat Boon-ngamanong, the strict adherence to the referendum rules reflects how fraught the situation has become.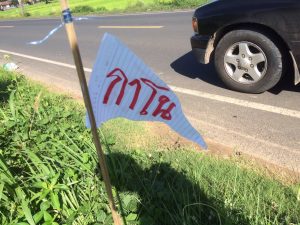 "Perhaps the National Council for Peace and Order didn't want to go that far, but the officials can sense the severity of the situation," said Sombat, referring to the formal name of the junta which staged the May 2014 coup. "The arrests of the schoolchildren led to news reflecting the senselessness of the situation and the lack of consideration to the point where officials can no longer differentiate things," he said.
Others such as Payao Akhad, the activist mother of a volunteer nurse slain during the 2010 military crackdown in Bangkok, said the whole thing invites laughter from the world for Thailand and its junta.
"Would 8-year-old kids know what they did? Do they know about the constitution or the infighting between adults?" she said. "This makes me feel as if it's harder for us to live. It's as we have to even be careful as to how to breathe. Other countries may also ask, is this an advanced society they're looking at?"
Clarification: This article has been clarified to indicate that although the two 8-year-old schoolgirls were arrested and charged, they were then freed. Under the law, they are unlikely to face further legal consequences as minors.