Since it granted visa exemptions to Thai nationals in July, Taiwan has welcomed more Thai tourists to its emerald isle. And while there are many cultural sights and shopping opportunities, devouring bubble tea and pungent tofu in a night market or chewing on sweet "iron eggs" at the wharf is one of the biggest draws.
I was drawn to visit recently by a friend's claim that it was the perfect blend of mainland China and Japan, which ruled the island for 50 years. The fact that there are now so many low-cost air fares available also helps. I paid about 6,000 baht on one of the region's budget carriers.
To make the best of a limited vacation, we hit so many different parts of the beautiful island we only had two days to roam its capital. But with a metro rail line and taxis everywhere, transportation is convenient and affordable, so it's easy to get around town and explore.
Here are some suggestions of places to go and tips on what shouldn't be missed during Taipei trip.
Travelers should note that timing is important for a visit. It's usually hot and often wet, with typhoons raging from July to October. Good months to visit are March through May, and September through November. Some say April is the best bet.
EAT & SHOP
Ximending
Taipei's best shopping district – which could compete with Japan's Harajuku – is Ximending. It sees more than three million shoppers monthly looking for clothes, books, tech gadgets and food (Mala Hot Pot is recommended.). Apart from being a vibrant shopping street, Ximending is has been a famous place to see shows since the 1930s, with more than 20 movie theaters. Feel free to roam around until midnight with enough money to spend.
Shilin Night Market
Shilin Night Market is considered the largest of its kind in Taipei, with highlights on its sports sneakers shops and street food, ranging from yummy bubble tea and stinky tofu to fried chicken and fried oyster. Don't stick around too late as most shops close around midnight.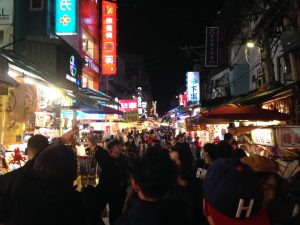 Taipei Fish Market
It's not hard to find decent Japanese sushi and sashimi dishes in Taipei, and the best venue for this is the Taipei Fish Market, also known as the Addiction Aquatic Development. The food can be reached via one entrance. Inside, one finds fresh seafood, ready-to-go sushi, sashimi, cooked seafoods, wine and fruit, all of which can be bought to eat outside at standing tables. Compared to most Japanese restaurants in Thailand, food there is undeniably cheaper and more delightful to taste buds. It wouldn't take more than an hour eating there, but to get there it takes at least 15 minutes from MRT Taipei Main Station to MRT Zhongshan Junior High School, and another 20 minutes on foot.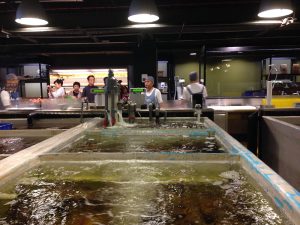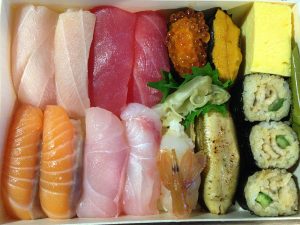 Tamsui Fisherman's Wharf
Ride 20 minutes on the MRT from Beitou to find the best sunset view at the Fisherman's Wharf of the Tamsui seaside district. For the best view, find a spot on the famous Lover's Bridge. Nearby, there's an Old Street where locals sell seafood products and signature iron eggs which have long nourished sailors and tradesfolk. Cycling is allowed along the seaside. This is a good stop for those looking for something romantic.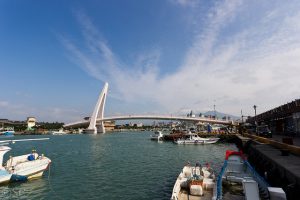 GET CULTURED
Chiang Kai-shek Memorial Hall
The grand memorial hall was built in 1980 and is dedicated to that most-revered yet authoritarian leader, Chiang Kai-shek. Not only can you find a gigantic statue of the former president, but also interesting artifacts related to his life. Additionally there is a changing of the guard ceremony hourly from 10am to 4pm. Admission is free.
Expect 15 minutes for the ceremony and about 30 to explore the hall and environs.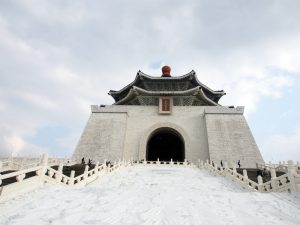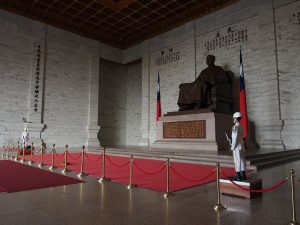 NATURE & WELLNESS
Elephant Mountain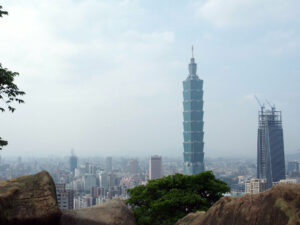 Beyond its skyscrapers, Taipei is embraced by nature with rolling mountains and forests. One of the most popular venues is the Elephant Mountain or Xiang Mountain. The entire trail is 1,450 meters and takes approximately 50 minutes to complete. But most people stop about halfway at six giant rocks comprising the highest point and offering a beautiful view. From there people can gaze at the landmark Taipei 101 building, which was the world's tallest building from 2004 to 2009. The trail is perfectly paved among abundant nature that one can enjoy during breaks along the way.
It takes an hour to complete the trail, or 30 minutes to reach the six rocks. Plan an hour and a half to reach the rocks, appreciate the view and walk back down.
Beitou Hot Spa
Located in the northern part of the capital city, this home to hot springs and spas is where locals and tourists alike come to relax. For a scenic view and warm atmosphere, it's best to visit Beitou Thermal Valley to see the jaded green boiling water. Along the walk, there are not only several public and private baths to explore, but also Taiwan's first green library and museums. Note that the Thermal Valley and most museums are closed on Monday. It takes 30 minutes to get there from MRT Taipei's Main Station.
What Will it Cost?
Traveling around Taipei is convenient and inexpensive, as the metro system reaches many places. There are many metro tickets to choose from such as unlimited one-day passes for NTD150, unlimited 48-hour passes for NTD280 or the NTD100 EasyCard which can be topped up.  A 20 percent discount is given for each trip and can be used instead of cash at convenience stores.
Budget travelers can get by on NTD5,000 for a two-day visit to Taipei if they stay at budget hostels, eat local food, visit museums and shop wisely.
Start to load up on things like sneakers though, which are less pricey compared to Thailand, and travelers better revise that budget to fit their shopping sprees.
Those with more time should get out of Taipei and visit other towns which can be reached in no time on the Taiwan High Speed Rail. Prices do not exceed NTD1,530 for a standard car trip. Just make sure to check the schedule before planning your visit.