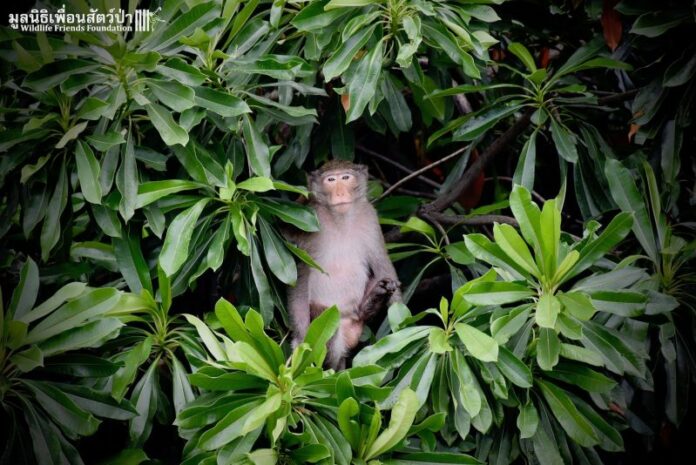 BANGKOK — A macaque has been returned to his home and reunited with his family after being shot through the skull with an arrow, a wildlife activist said Wednesday.
"Rocket," a 7-year-old male macaque shot through the face with a metal arrow last month, completed his recovery Monday and was returned to the wild in Bangkok's southern district of Bang Khun Thian.
"He recognized his home," said Edwin Wiek, founder of the Wildlife Friends Foundation Thailand. "His family came to get him. Some even climbed up onto the car. He jumped around into water and climbed up into trees and even cuddled with some of his children. He's doing well."
Read: Miracle Macaque: Vets Pull Arrow From Monkey's Skull (Photos)
Wiek said Rocket's nearly four-week recovery went smoothly.
"He had a bit of an infection, but it was easily controlled with medication. He was strong, eating well, and wasn't even angry when he was in the cage," he said.
Despite sustaining a grievous injury, the macaque maintained a sunny disposition.
"Rocket's demeanor was very friendly on the whole during the recovery," Wiek said.