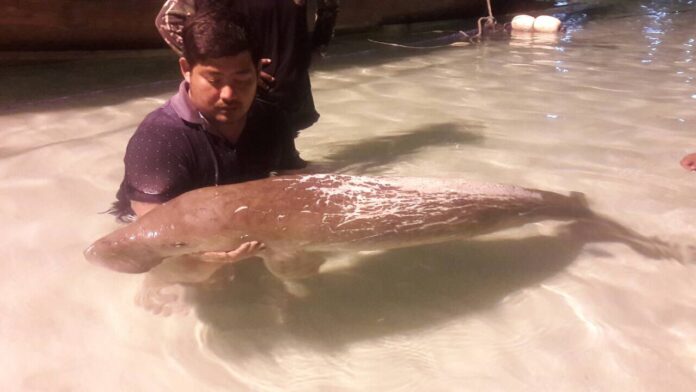 KRABI— A weak and wounded dugong who beached himself on Koh Phi Phi died in the arms of marine officials Sunday morning.
In the early hours of Sunday, the 44-kilogram dugong swam ashore with a stinking, rotting wound along his body. Residents quickly alerted marine officials, who treated the animals wounds and fed it antibiotics. It wasn't enough to save the two-meter animal, who died a few hours later at 8:30am.
"We tried our best, but we couldn't keep him alive," local marine resources official Kongkiat Kittawattanawong said. "He was wounded by a sharp object across his back, most likely the propeller of a boat or fishing gear. He was sick for many days until he weakened so much that he couldn't help himself."
The dugong is undergoing autopsy to determine his exact cause of death. Kongkiat said that it was the 10th dugong to die along the Andaman Coast so far this year. Most have been killed by either boats or fishermen.
Dugongs are considered a vulnerable species, and their once-plentiful numbers around Thailand have crashed.
Once found abundantly in the waters off both coasts, the last known resident dugong in the Gulf of Thailand died in November 2016 just off Rayong province. The Andaman dugong population has dwindled to fewer than 200 animals.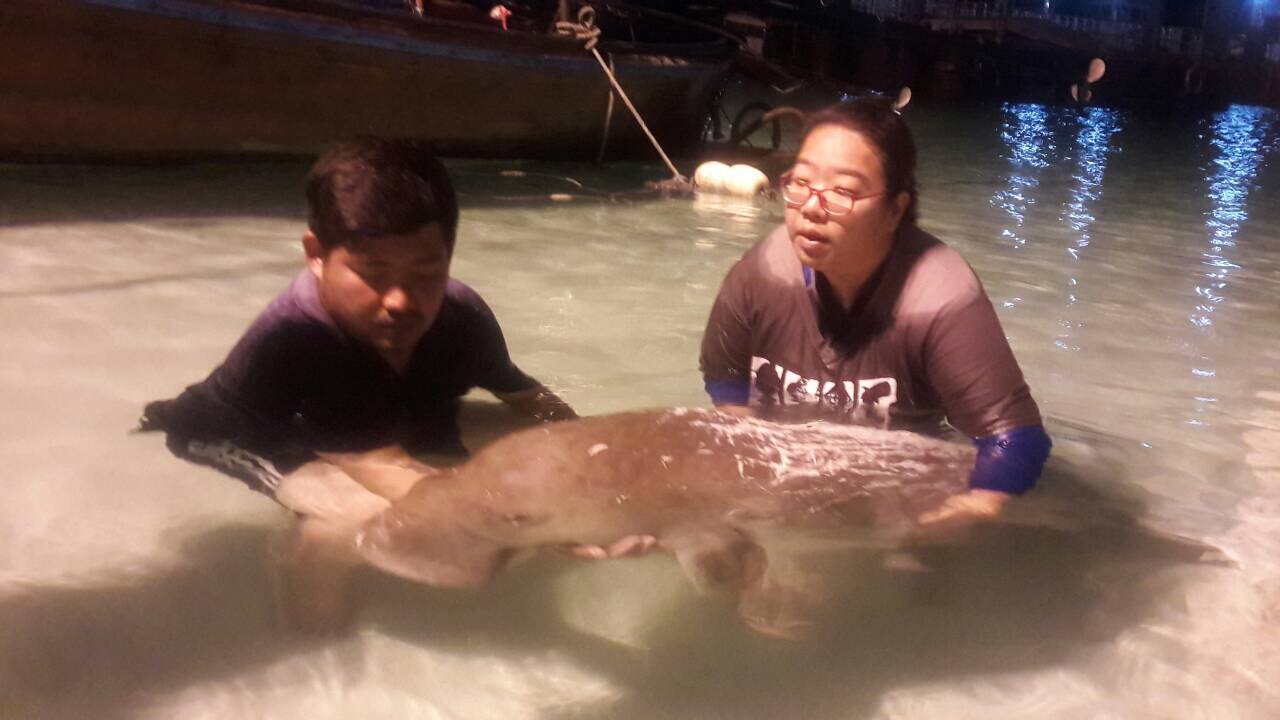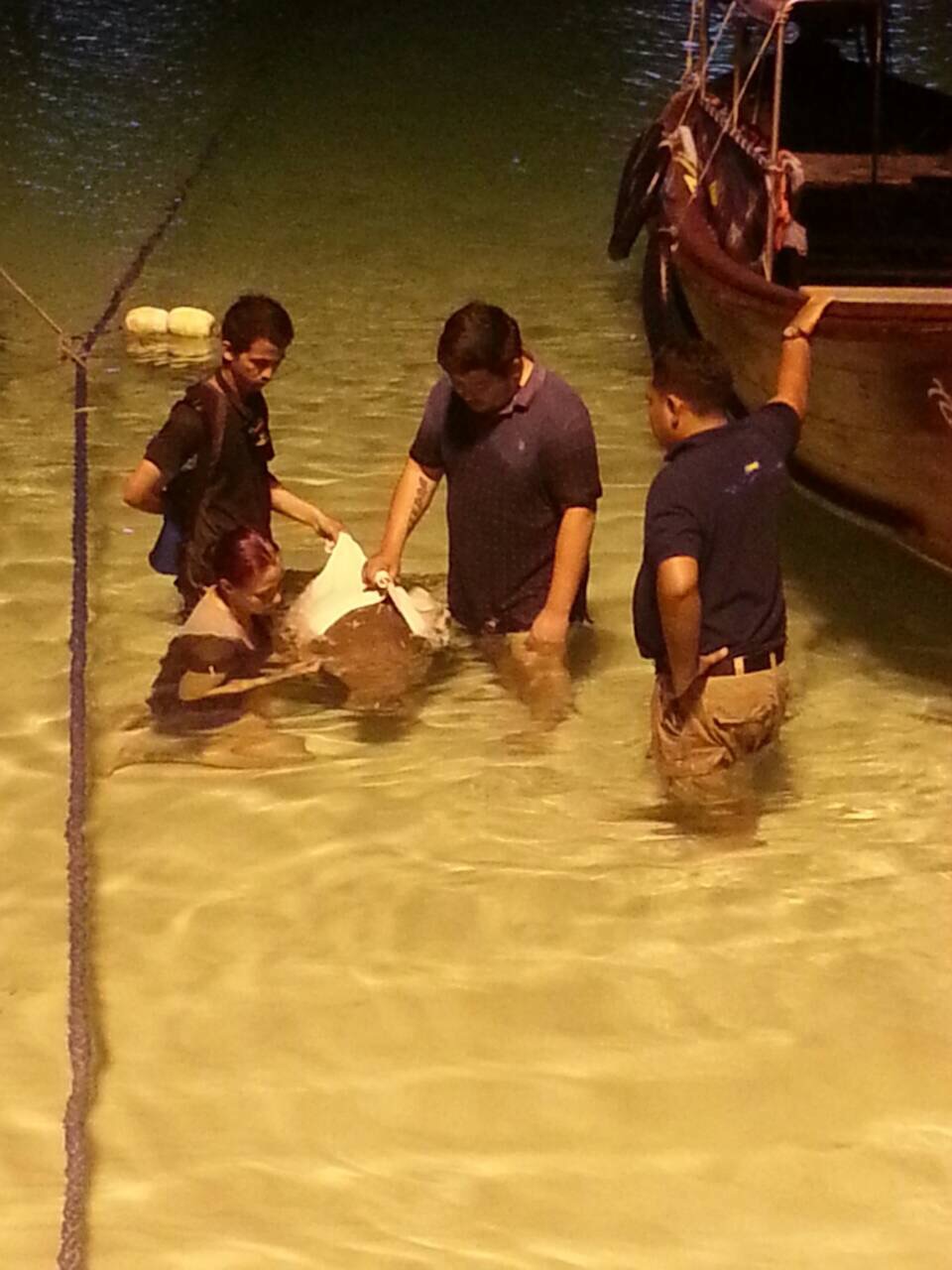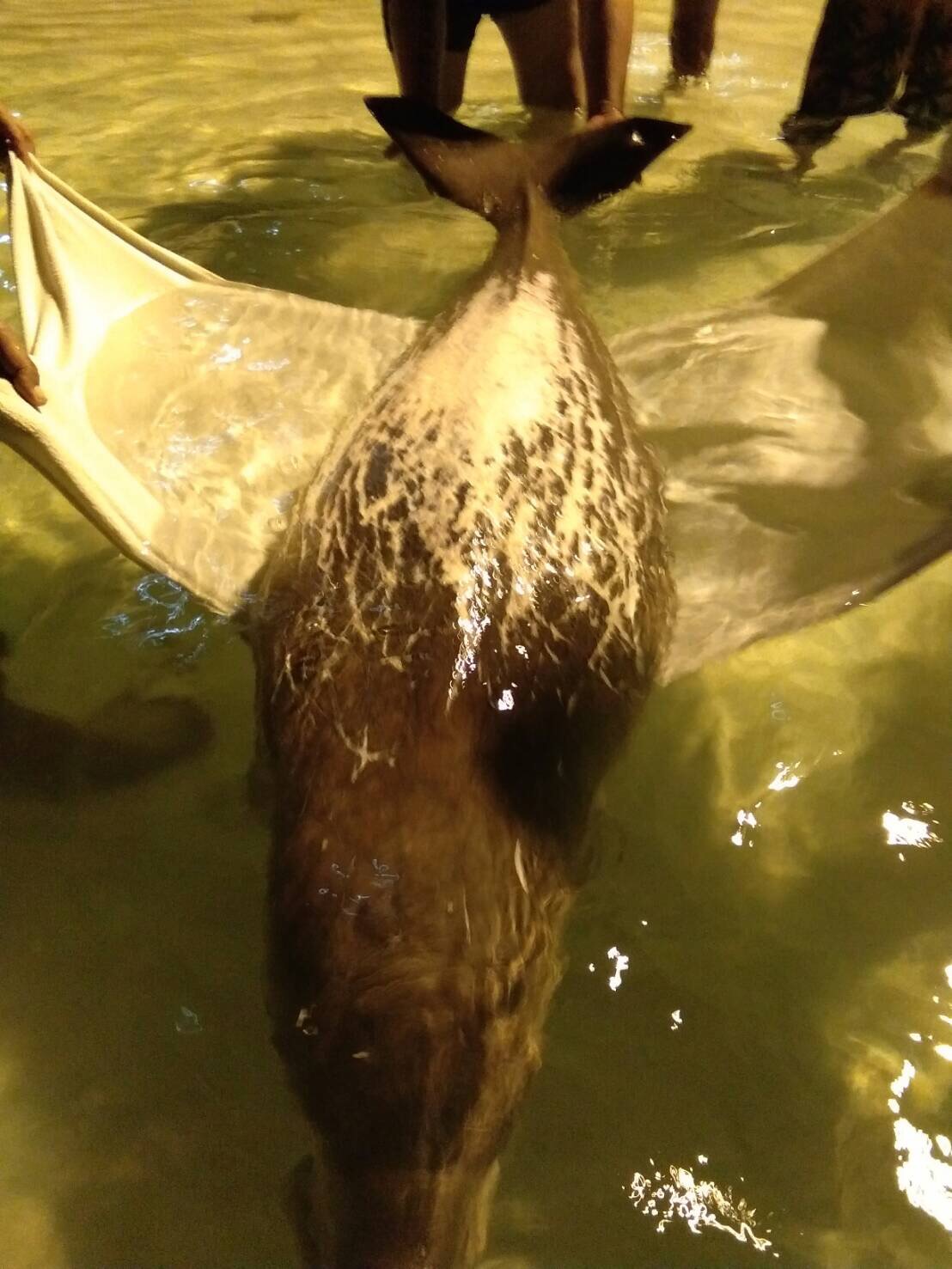 Related stories:
355 Threatened Marine Animals Killed in 2016
Task Force Weighed After 1,000-Year-Old Coral Stolen From Gulf Island
Giant Whale Killed by Boat Pulled Ashore in Prachuap Khiri Khan