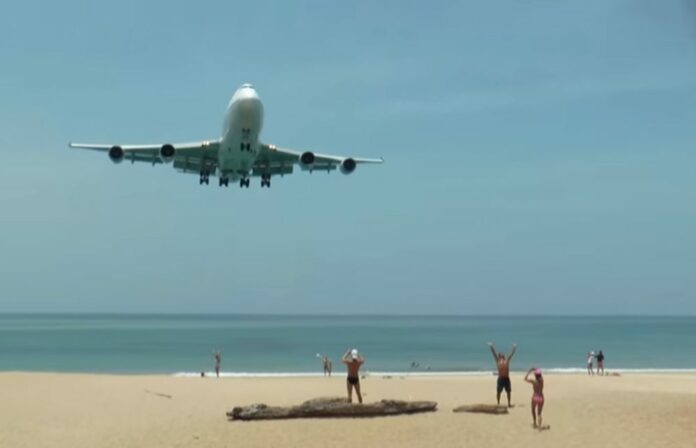 PHUKET — A beach famous not for its pristine white sands but screaming jet engines will get a much-needed cleaning following complaints from residents.
Countless people visiting Phuket's Mai Khao Beach for an close-up encounter with landing passenger jets have left countless garbage, and on Tuesday local officials will visit the beach and remove it, according to Phuket Gov. Noraphat Plodthong.
Noraphat said the problem had gone ignored because of bureaucratic red tape. The beach sits in Sirinat National Park and is therefore off-limits to the jurisdiction of local authorities.
"As you know, it's not easy for us to go onto national park land," Noraphat said by telephone.
As the beach is near Phuket International Airport, beach-goers can see airplanes up close as they approach the runway, making the beach popular for photographers and planespotters.
But some residents complained to the media during the weekend that its fame has also brought trash left scattered over the area. Noraphat said the authorities are now aware of the complaints, hence tomorrow's cleanup operation.
Noraphat, who was appointed to his position just two months ago, said public cleanliness would be one of his top priorities.