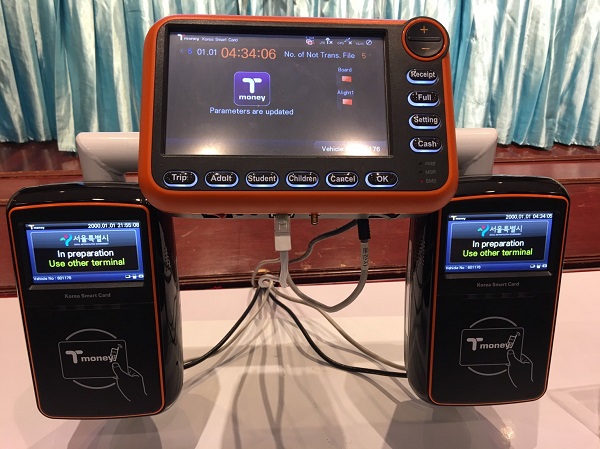 BANGKOK — Steely conductors rattling coin collectors and palming torn paper tickets may not be long for Bangkok's buses.
Two types of ticketing systems will be installed on about 100 metro buses by October, according to the Bangkok Mass Transit Authority, or BMTA. One will sell bus tickets while the other will read the Mangmoom cards which one day will work for all of the capital's public transportation.
The Transport Ministry said the machines would be installed on at least 800 of Bangkok's roughly 2,600 buses by year's end.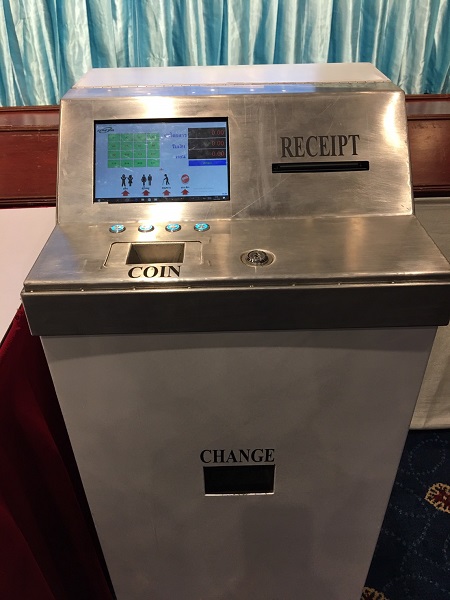 Prototypes of the machines were shown Thursday at a contract-signing ceremony between BMTA and Cho Thavee Co. Ltd, which will lease the machines for the full bus fleet for five years at 1.6 billion baht.
The machines will become operable Oct. 1, the same date the government has promised to launch both the Mangmoom cards and welfare assistance cards that can be used by the registered poor to ride the bus gratis.
The card-reading machines will be able to read both cards, according to Phadet Praditphet, who oversees implementation of the common ticketing system.
The card readers will feed information to a monitor near the driver. They'll be installed at both bus doors.
The second machine sells tickets for passengers who do not possess top-up cards. They will require commuters to select their destination and choose between child, adult and senior fares. The machine will accept all coins but not bills. It will print out barcoded tickets with details of passengers' pick-up and drop-off points.
Automating ticketing is likely to make today's bus conductors redundant, but acting BMTA director Somsak Hommuang said they would be kept on two years to instruct commuters on using the machines.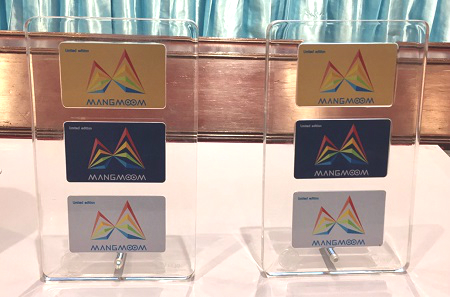 Phadet was unable to confirm when the multipurpose Mangmoon card would be operable across all transportation platforms.
He cited the same rationale – limited work hours – given by City Hall to explain why it could not install elevators at all BTS Skytrain stations within a year as ordered by the Supreme Court.
"We only have three to four hours a day after midnight to work on it," he said. "And the old system is still being used, so it's difficult and takes time."
Phadet said he needed at least six months to install the system on each line. The most likely first candidate systems for the card are the Airport Rail Link, Purple Line, BTS skytrain and original MRT Blue Line.
Related stories:
Unified Transit Card Usable Between Few Stations at Launch
Final Extension of Free Bus And Train Service?
Hopes Snuffed For Single Transit Card Before 2017