BANGKOK — Millions of Thais are at risk of losing their jobs in the coming years – and it's not "illegal immigrants" or "outsourcing" to blame. Yes, the robots are coming to steal jobs.
Thanks to rapid improvements in automation and artificial intelligence, up to 9.2 million Thais are at a high risk of being replaced by machines, while 8 millions of other jobs are on the line in the next two decades, affecting nearly half of the country's entire employment, U.N. officials said at a media briefing Tuesday.
If the International Labour Organization's, or ILO, forecast proves true, it will not only shake up the current economy – which has long bragged of an unemployment rate of nearly zero percent – but could also spark new social strains as the chasm of inequality slips even wider.
"Thailand's inequality has been among one of the highest in ASEAN," economist Phu Huynh said at a media briefing on an appropriately dark and ominous day in downtown Bangkok. "It might make the situation even worse, because a lot of people will be left behind."
Huynh based his briefing on an ILO research published in July. The report identified the professions most vulnerable to automation in the next 20 years in five ASEAN member states – Thailand, Cambodia, Vietnam, the Philippines and Indonesia.
While the theme is the same everywhere – low-skill jobs that can easily be done by machines – different sectors are at risk in different countries. In Cambodia, it's market vendors and garment factory workers facing the rise of the machines, while farmhands and shop assistants are vulnerable in the Philippines.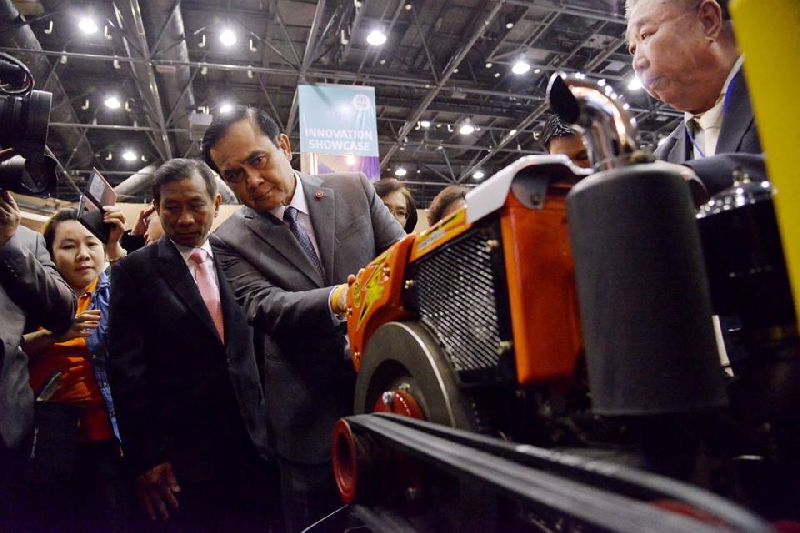 In Thailand, up to 98 percent of workers could be replaced in what it said are the most at-risk professions: Subsistence farmers; farm laborers; retail sales assistants; stall and market salespeople; livestock and dairy producers; food counter attendants; cooks; construction workers; office clerks; and junior accounting professionals.
That adds up to about 9.2 million jobs, according to the ILO.
And that's just the 10-most vulnerable jobs. Three in four of auto-industry workers – a major manufacturing sector – are potential victims of automation.
All told, the ILO warned, up to 44 percent of all jobs in Thailand are at risk.
More Human Than Human
Thailand left behind its past as an agricultural economy decades ago. Out of an employed workforce of 37 million people, about 26 million now work in unrelated industries such as manufacturing and service, according to January data from the National Statistics Office.
It's those factory jobs the robots are coming for.
"The predominant occupation in the computer and electronics industry are electronic equipment assemblers, accounting for nearly 58 per cent and 70 per cent of all salaried employment in the sector in Thailand and the Philippines, respectively," the report reads. "These jobs face an extremely high probability of automation (92 per cent) given the rapid penetration and advancements in robotic technologies."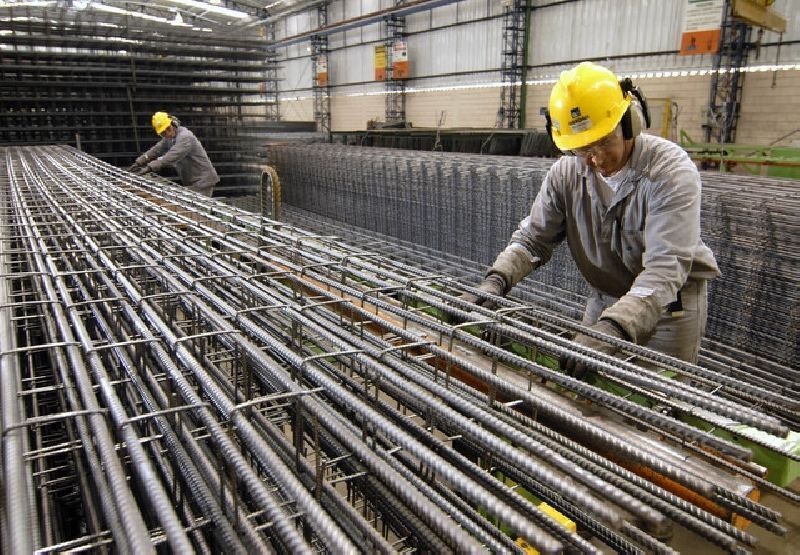 While technology pushing humans out of the way is nothing new, the ILO's Gary Rynhart said the coming changes may happen faster than many expect.
"In these sectors, adaptation of technology has been slow because labor cost is low, but it has sped up," Rynhart said. "The technology to replace the jobs is there. The question about a tipping point is not if – but when."
He referenced the rapid rise of social media which has changed Thailand so much in the past five years. As his colleague Huynh noted in a separate report, it took 75 years for telephones and 38 years for radio to reach 50 million users.
Also worrisome was Rynhart's assertion that middle-tier management jobs could be replaced by artificial intelligence.
"The AI can do what we thought impossible," Rynhart said. "Just imagine what it will be like five years from now."
Judgment Day
Asked what the government can do to alleviate the impending doom, both Huynh and Rynhart suggested investing more in infrastructure and education reform that encourage creativity and analytical thinking.
In fact, the reason they believe Thailand is so vulnerable is because its education system does not teach enough STEM – science, technology, engineering and mathematics – skill sets to students.
"In my own view, there are needs for these skills … and they lack that," Rynhart said.
He also warned women are more likely to be adversely affected by automation than men, yet high level skills in some of industry sectors, such as car manufacturing, are still dominated by men.
Huynh, the economist, said if the Thai workforce fails to adapt and develop skills that cannot be replaced by robots – such as analysis, problem-solving and mediating – its gains over the decades could be reversed, with severe implications both economically and socially.
"Otherwise, you will fall down the wage ladder," he said.
Corrections: An earlier version of this article incorrectly said automation is a threat to one in three auto industry jobs. In fact, three out of four are at risk. The article also mistakenly said the ILO report launched at Tuesday's news conference. In fact, it was published in July.