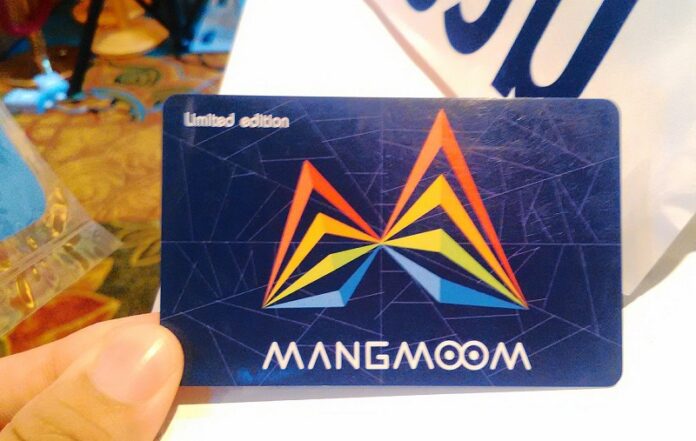 BANGKOK — A single card usable for different public transportation has been promised and delayed for so long due to discord between system operators that regular announcements of new launch dates are met with shrugs.
Hopes rose again Friday however when transport officials said the so-called Mangmoom card will hit the roads – and rails – Oct. 1. Those hopes were quickly tempered with word they could only be used at certain stations.
Failing to deliver on its most recent promise to introduce a common ticketing system for all public rail and bus systems by June, the Transport and Traffic Policy Plan Office announced it would be possible to use the Mangmoom card only at transfer stations between different systems, such as BTS Asok and MRT Sukhumvit.
That means it could only be used to travel between such stations.
The card was intended to reclaim space in commuters' wallets and handbags by standardizing ticketing to the BTS, MRT, Blue and Purple lines, Airport Rail Link, buses and water taxis.
"Starting from Oct. 1, the Mangmoom Card will be usable on four rail systems," said Chaiwat Thongkamkoon, director general of the transport office.
He referred to the BTS Skytrain, original MRT Blue Line, MRT Purple Line and Airport Rail Link.
"We urged the four rail systems to install card readers at the adjacent stations first to make them available on Oct. 1 as the government assigned," he said.
Chaiwat said installation at all stations is now expected to be completed by March 2018.
There are currently five pairs of transfer stations: BTS Mo Chit and MRT Chatuchak Park, BTS Asok and MRT Sukhumvit, BTS Sala Daeng and MRT Silom, BTS Phaya Thai and Airport Rail Link Phaya Thai, and MRT Phetchaburi and Airport Rail Link Makkasan.
Read: Hopes Snuffed For Single Transit Card Before 2017
The Mangmoom Card has a long history of delays. After the spider-inspired design won a competition back in October 2015, it was first promised for August 2016. That dates now been pushed back four times, with authorities blaming the delay on difficulties integrating the shared systems.
The card, as envisioned, would also allow access to public buses. The Transport Ministry said it would try to complete installation of card readers on 800 out of Bangkok's 2,600 buses within the same timeframe.
Oct. 1 is the same day the military government plans to revoke its popular free bus and train subsidy programs. After that, only low-income citizens registered with the government's welfare program will be eligible to ride public buses and trains free of charge by presenting their welfare cards.
Chaiwat said the welfare card will be readable by the same machines as the Mangmoom card.
The Mangmoom card will also be usable as a cash card under a national electronic payment system expected to be rolled out next year.
Related stories:
Final Extension of Free Bus And Train Service?
Hopes Snuffed For Single Transit Card Before 2017